Today's post was written by Brianna Moody, communications & policy intern at the Connecticut Health Foundation.
How can we address gaps in care that many people with chronic illness routinely experience?
The Clifford Beers Clinic in New Haven, CT knows how. The clinic provides mental health services and more to children and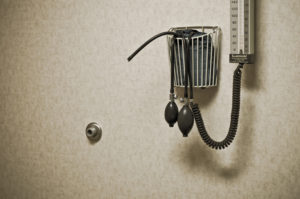 families.
A Look at the Numbers
Nationally, we drop the ball when it comes to managing patient care, especially if you have a complicated illness requiring multiple providers.
In fact:
60-70% of referrals to a specialist go unscheduled¹
25% of scheduled appointments are missed²
68% of specialists receive no information from the Primary Care Provider (PCP) prior to referral visits³
Referrals don't mean appointments. Just because a patient receives a referral to a specialist, it does not mean they scheduled an appointment, made it to the clinic, or got the care that they needed.
When specialists and PCPs are not communicating, patients are required to put the pieces of their care together themselves. A lack of care coordination creates barriers to receiving good health care while adding unnecessary risks and costs.
Consequences of poorly coordinated care include:
Duplicated services
Preventable hospital readmissions
Poor communication of abnormal test results
Conflicting prescriptions from multiple doctors
The gaps in care that result have a disproportionate impact on racial and ethnic minorities, who are then not linked to effective care.
What is Care Coordination?
When one health care provider organizes a patient's care activities across providers and services, that's care coordination.
Patients with multiple providers can really benefit from care coordination.
Deliberate organization of care activities through care coordination ensures that the patient's needs and preferences are met over time with respect to health services and information sharing across providers and sites. Care coordination also focuses on basic needs that may limit a family's ability to get medical care: lack of transportation, inadequate housing, and a lack of child care services.
When health care is delivered efficiently through care coordination:
Patients feel more confident in managing their own care
Emergency room visits are reduced
There are noticeable decreases in medication costs4
An Opportunity for Better Health in New Haven
Above are reasons why CT Health grantee Clifford Beers is implementing an intensive care coordination intervention called "WrapAround New Haven" for children and families in New Haven facing the most complex chronic diseases.
We're happy to share that the Clifford Beers Clinic has been awarded an estimated $9.7 million Centers Medicare and Medicaid Services (CMS) Health Care Innovation Award to build upon their care coordination efforts. We funded some of this work in 2011 and 2013.
The plan? The clinic will implement an integrated, trauma-informed, and family-oriented model of care to low income families experiencing chronic and toxic stress.
The WrapAround New Haven initiative will include a team of community-based care coordinators. Care will be provided by a team of community health workers, care coordinators, nurses, social workers, and physicians.
The coordinators will work with children and families who are in high need situations and are high cost Medicaid recipients. The multidisciplinary Wraparound Team will work with each family to create a care plan that includes both primary care and behavioral health.
WrapAround New Haven will recruit 500-high need Medicaid families per year into the intensive care coordination program.The initiative will target monolingual and bilingual Spanish-speaking families because this population disproportionately face the consequences of poorly coordinated care.
The intervention will address what are called "adverse childhood events (ACEs)." ACEs include domestic violence, death in the family, divorce, drug abuse, and community violence. It is anticipated that a very large percent of those who will receive WrapAround New Haven care will have experienced ACEs so the intervention will address those exposures.
The benefits will be two-fold: ensuring families get the care they need and reducing excessive Medicaid costs.
The project's core partners include: Fair Haven Community Health Center, Yale New Haven Children's Hospital, Department of Social Services, Connecticut Department of Children and Families, City of New Haven Health Department and Yale University.
This project integrates care for families and integrates care delivery across multiple health care and community-based institutions. This will reduce the fragmentation that currently puts families at risk for poor care, poor outcomes, and excessive costs and instead, build health equity.
We are excited to watch Clifford Beers to implement this innovative project.
"The Doctor Man" by Dan Simpson is licensed under CC BY 2.0.
¹2009 – 2011 Annals of Internal Medicine
²http://www.ncbi.nlm.nih.gov/pmc/articles/PMC1495590/
³http://ahec.health.ufl.edu/chs/2002/Noshows.pdf
4http://www.nursingworld.org/carecoordinationwhitepaper