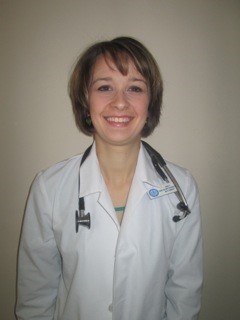 Today's post was written by Lauren Vo, RN. She is a Fellow for the Connecticut Choosing Wisely® Collaborative, a Primary Care Nurse Practitioner Master's student at the University of Connecticut, an avid Huskies fan…and she really wants you to come to the Choosing Wisely Summit on March 14, 2015. Register right here.

Fact: The health care system in the United States is overwhelming.
I'm reminded of this fact every day. As a nationally board-certified Registered Nurse, I see my patients struggle to make the best decisions for their health care. They ask me, which treatments make the most sense for someone like them? My doctor ordered this test, but my health insurance won't pay for it. Should I just pay out of pocket?
How are they – and you and I – supposed to choose wisely, when it's so difficult to find evidence-based information about the risks, benefits and costs?
This is where you come in. We need you on Saturday, March 14, 2015, to come to Quinnipiac University for the Choosing Wisely® Summit (Register right here). By "we" I mean the Connecticut Choosing Wisely® Collaborative (CCWC).*
Choosing Wisely®
Choosing Wisely® is a broader initiative by Consumer Reports and ABIM (American Board of Internal Medicine) to help providers and patients engage in conversations to reduce the overuse of tests and procedures, and to support patients in their efforts to make smart and effective care choices.
Choosing Wisely® aims to help patients choose care that is:
supported by evidence
not harmful
truly necessary
does not duplicate any test or procedure the patient has already received.
The Choosing Wisely® materials provide all patients with a "toolbox" of information.
My job as the CCWC Fellow is to figure out how we make Choosing Wisely® a part of our everyday practice in Connecticut. I want to see my patients feel confident when making any and all health care decisions.
Every time a patient walks into a health care facility, health care providers (like me!) have an opportunity to create a partnership. We can create a care plan together that works for each person's individual needs.
Three Reasons Why We Need Your Experience and Ideas on March 14, 2015
Back to the Summit on March 14th. Aside from breakfast, you can look forward to hearing the Choosing Wisely® best and brightest talk about
Engaging consumers is critical to making health care work for everyone. Jasmine Dupont from Maine Quality Counts (MQC) an organization dedicated to making health care work for everyone in Maine. She'll share how MQC engages consumers not just in providers' offices, but also through town hall meetings. Their town hall meetings have been a wonderful opportunity for folks to ask questions, get information, and share their stories.
The hospital can be a scary and confusing place. Can Choosing Wisely® make that better? Drs Brady, Iams, and Heck from Vanderbilt University Medical Center are empowering young clinicians to take the lead in using Choosing Wisely® in hospital practice. How do we teach providers to use Choosing Wisely®?
How to get started Choosing Wisely® today. Dom Lorusso, Director of Health Partnerships for Consumer Reports, will give you the overview of the Choosing Wisely campaign and arm you with program materials and resources for you to use in your own appointments and to share with your friends and neighbors.
I know what you're thinking now…this is great, but what can I do? At the summit, not only can you hear the advice from our lovely and talented speakers, you will have the opportunity to share your experience and ideas. I'd love to meet you! Together, how can we help Connecticut consumers to Choose Wisely®?
The Summit is free to attend, but you must register. Register right here.
So come and join us on March 14th. Learn. Connect. Share. Lead. And always Choose Wisely®!
*The Connecticut Choosing Wisely® Collaborative comprises Access Health CT, the Connecticut Business Group on Health, the Connecticut Center for Primary Care, the Connecticut Health Foundation, Donaghue Foundation, the Office of the Healthcare Advocate, Qualidigm, and the Universal Health Care Foundation.