The Connecticut Health Foundation (CT Health) observed Memorial Day in honor of those who sacrificed their lives for our country. With the short work week, you'd think we'd been reading less…but you'd be wrong! Leadership, dissonance, and TV remote controls are on our list today.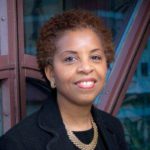 Maryland Grier tweeted a link to this article "What You Just Said Hurts My Head." We're both communications people, so we naturally found this technique an interesting way to help someone think about holding dissonant ideas in one's head. What have you tried to bring someone else along in their thinking?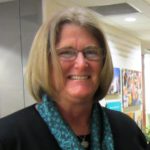 Carol Pollack emailed me that she is reading: "The June edition of "Executive Leadership" (www.ExecLeadership.com).  It is an 8 page newsletter and quick to read. While it is not geared toward non-profits, it has several interesting articles for organizational leaders from time management (The 20/80 analysis) and Twitter tips to avoiding burnout.  It is well worth the cost of the annual subscription.
"HR Specialist's Compensation & Benefits – June 2012 (www.theHRSpecialist.com).  I got some helpful ideas on ways to supplement our benefit programs by using employee paid voluntary benefits, compensation guidance for exempt, non-exempt and at-will employees and a very interesting article on how to cover the skills and knowledge gap that will be encountered as more baby boomers exit the workforce.  A quick and informative read."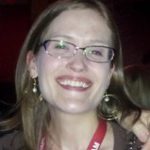 Jenn Whinnem (me) has read a few interesting articles this week:
Simple Design: What Health Care Can Learn from a TV Remote Control. As a former doctor's secretary, I laughed aloud when I read that young people don't like to make medical appointments because they "felt they were at the mercy of their doctor's receptionist just to make an appointment." There just has to be a way to make this process more user-friendly for everyone involved.
Call Yourself An Expert If – (love the subtle Kipling reference!). Stan provides some of the most helpful blogging advice out there. This week he had me thinking about the backlash against the "social media expert" title. Stan takes the opposite approach: yes, you can use that term if it's true! I think it's healthy for all of us to be able to own up to our areas of expertise.