What health issue do you feel so strongly about, you'd appear on radio and television to draw attention to it?
For our Leadership Fellow Diana Cardona DMD, it's making sure pregnant women have good oral health during pregnancy.
Pregnant women should have at least one dental visit during pregnancy. But many OB/GYNs and even dentists don't know that. In many cases, pregnant women either don't know, their OB/GYN doesn't refer them, or their dentist turns them away.
That a dental visit will harm the baby is a persistent myth that the Connecticut Health Foundation (CT Health) and Diana are committed to eliminating.
CT Health has been working on this issue in a variety of ways, because it's one of our strategic objectives. Examples include how we:
We know structured word-of-mouth campaigns can be extremely effective. Recently we sponsored media outlets Bomba! 97.1 FM and Telemundo to promote oral health in pregnancy to their Spanish-speaking listeners.  Diana is the first person we asked to participate.
Above, Diana appears in a Telecam for Telemundo. The telecams are short YouTube videos that feature conversations about important health issues.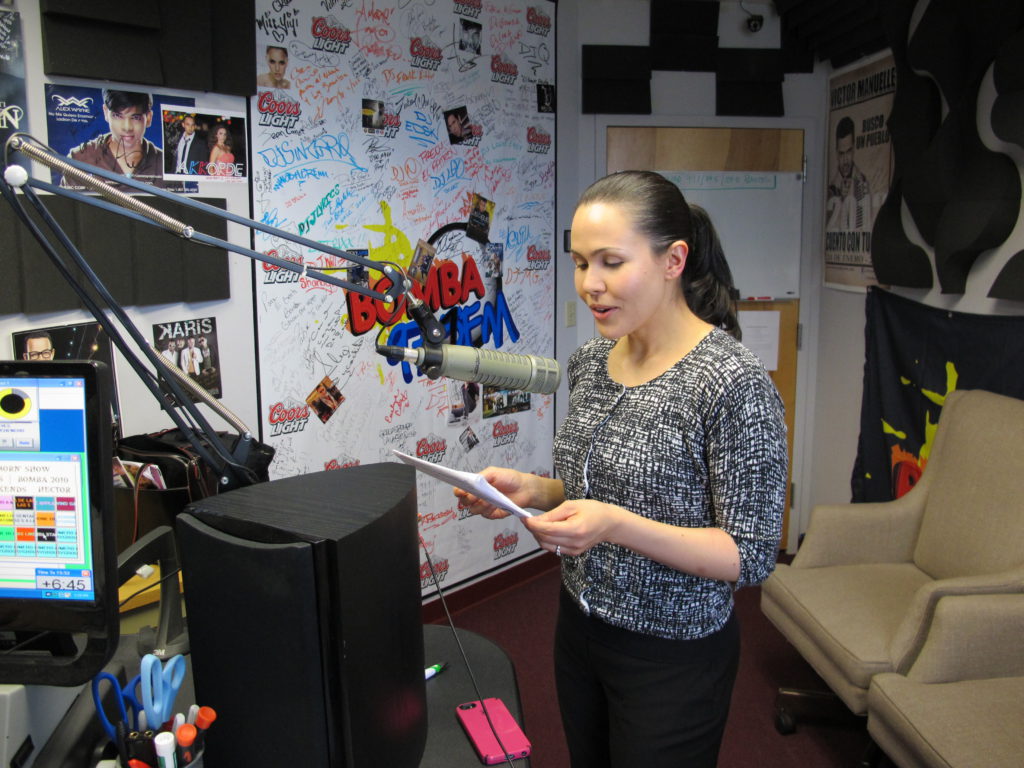 And here's Diana being taped for Bomba! Her radio spot is already playing in Bridgeport, Hartford, Meriden, Norwalk, and Waterbury, CT.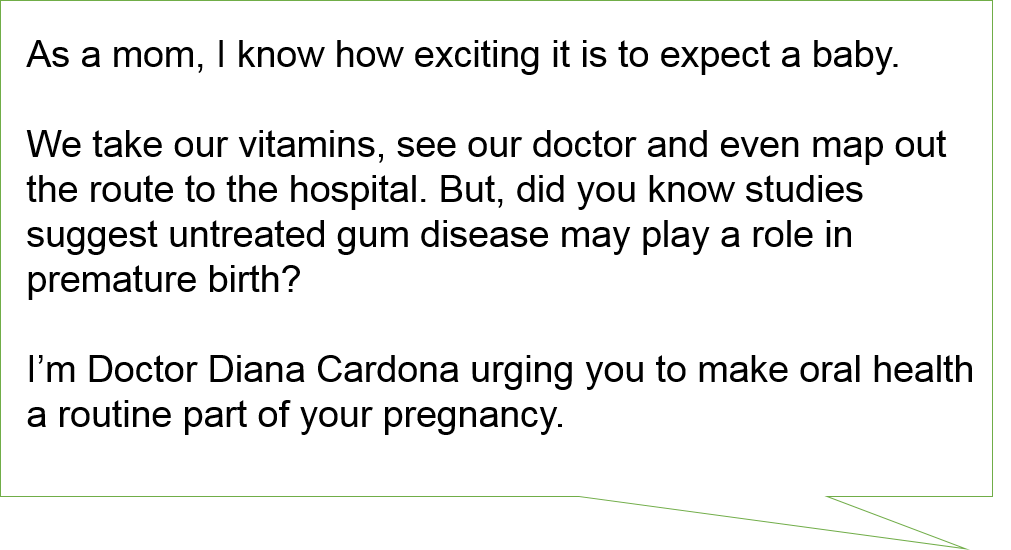 Many thanks to Diana who graciously appeared in these media spots. We're glad to have her as one of our Health Leadership Fellows.