Today's post was written by our Vice President of Finance & Operations, Carol Pollack.
A year ago, we started thinking about improving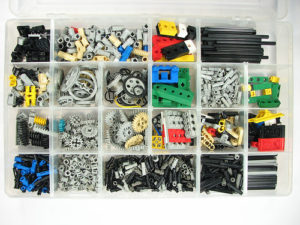 "how" we did our work. Could we enhance our processes or our tools to make us more efficient and effective? To answer this question, we undertook an organizational assessment with the help of Blum Shapiro Consulting.  Two key recommendations included: 1) better use of technology to facilitate more staff collaboration and 2) reduce our dependency on on-site servers for data storage. Based on these recommendations, we're moving to the cloud-based version of Microsoft SharePoint.
When I first started talking and thinking about SharePoint I envisioned a piece of software, like Word or Excel.  After working with it, I now understand that it is really a way of organizing, displaying, managing and using information.  For us, it is an intranet with a set of web pages (sites) where we will interact with our data.
SharePoint will allow us to be more effective by allowing us to:
Allow multiple staff members to collaboratively work on documents and discuss issues simultaneously and in real time.
Enable staff members to access data from anywhere allowing them to be productive when they cannot be in the office.
Reduce redundancies when multiple people keep the same document and ensure everyone is working off the most up-to-date version.
Improve our data file-share process and enhance data back-up since this would now occur off premises.
As you can imagine, this is a big undertaking! There were multiple ways to get started.  We are in the midst of two simultaneous activities:
File clean-up

:  We have some redundant and outdated data that doesn't make sense to migrate to SharePoint. We've dedicated time for staff to purge and archive data according to our record retention policies.  This is also helping us understand the type of file structure that must be created for SharePoint.
Develop the site infrastructure

:  This is hard work and requires a number of steps. To lead the work, we formed a Steering Committee that comprises representation from all departments as well as experienced SharePoint consultants for guidance. Those delegates then take information back to their functional teams to develop web page infrastructures.
We are learning as we go along.  Some key takeaways to date are:
The infrastructure design has been time-consuming and labor-intensive as we have all had to re-think how we will do our work and how information in SharePoint can best be organized to accomplish this. We still believe though that this investment is the key to long-term benefits.
We have to keep pushing ourselves to envision how we want to work together so that the final design facilitates collaboration. For all of us, it is hard not to want to just recreate our current file structure in SharePoint!
Understanding our current files helps us think about how to structure the new environment. By understanding the formats in which our data currently lives, we are better able to create workflows and functions for SharePoint.
Don't go it alone. Multiple viewpoints and experience with other implementations ensure that we're considering all the options to best work together.  We've engaged a few consultants to keep us on track.
Don't get bogged down in the details. We don't have to know

the intricacies of

using SharePoint (e.g., how to check out a document) to do the design work.  This allows us to stay focused at a higher level of development.
The good news, however, is that SharePoint is flexible. While we're working hard to lay the right framework ahead of time, if we change our minds about a design decision, we can easily change SharePoint.
If you have implemented SharePoint we could really benefit from your thinking, particularly on design, training and migration.  If you've done another technology project and have "lessons learned" to share with us we would love to hear them too. Or, if you'd like to know more about how we did this work, please fill in the Contact Form.
Image by Oskay used under the Creative Commons license.