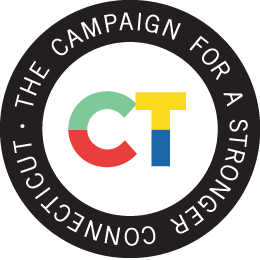 Did you miss the Campaign for a Stronger Connecticut's webinar, "Building Bridges to Better Health Across Connecticut"?
If the answer yes, the answer is now a no. You can listen to the recorded presentation here. (It is approximately 1 hour long).
During the webinar, the Campaign's partners presented their strategies and the messaging being used to help expand health equity across businesses, education and our local communities. They are:
As mentioned during the event, we created a toolkit to help our partners engage leaders in our campaign to improve the health of their people and organizations. We encourage you to visit our website, strongerct.org, to download this toolkit and other valuable resources. You can also follow us @StrongerCT for the latest Campaign news and updates.
If you were unable to watch the live presentation or if you would like to share the presentation with colleagues in your field, please give them please give them this link.
If you have additional questions or comments you would like to share, please feel free to respond in the comments. We're happy to answer any questions you may have.