Supporting journalism is one of the ways the Connecticut Health Foundation (CT Health) works to achieve health justice for all CT residents. We strongly believe that access to quality, in-depth coverage of health news equips advocates, policy-makers, CT Health grantees and residents with reliable information to make informed decisions about the health issues that impact their lives.  We believe an engaged public has the ability to help make systems changes.
And yet, coverage of health-related issues has declined in recent years due to changes in the media industry.  This is part one in a series of blog entries that discuss the foundation's commitment to funding engagement and advocacy.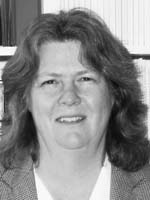 Shelley Geballe, JD, MPH, believes firmly in the maxim "information is the currency of democracy." And yet, as more and more reporters were laid off in Connecticut, and the gap in high-quality, nonpartisan reporting widened, she realized the state was in danger of losing that currency. In response, Shelley, her husband Gordon and a small group of like-minded philanthropists and reporters convened to create the CT News Project.   The CT Mirror, the News Project's online news site, began reporting in late January 2010.
The Mirror is unique not only for its in-depth reporting, but also for its business model: unlike other newspapers or magazines in the state, it is non-profit. Rather than pay for itself with advertisements, the Mirror gets its funds from a mix of sources: philanthropic grants, business sponsorships,  and donations, both large and small, from individuals.
And it would seem that model is serving the Mirror well. A new study by the Pew Research Center's Project for Excellence in Journalism evaluated 39 nonprofit publications for transparency about their mission, funding, and their backing organizations, as well as staffing and productivity. Publications like the Mirror, which receive funding from numerous sources, received special recognition for being "more transparent and generate(ing) a relatively high volume of content."
Or, as Shelley puts it, "Reporting by the Mirror is driven out of a shared commitment to letting people know what's really happening in our state capitol.  It's not to sell ads."
For Shelley and others supporting CT Mirror, it's not a question of "why philanthropy?" but "what is philanthropy's role?"
"We can never substitute philanthropy for government," said Shelley. "Philanthropy simply does not have the resources to do all the things we ask government to do, such as educate our kids, run our courts, and build our roads.   Rather, it is state governments' role to identify residents' common needs and levy the 'dues' required to fund programs and services to address  those needs.  Philanthropy 's role is complementary, and includes helping to ensure that residents are well informed about their state governments' choices and actions, so state governments fulfill their mission.
"Most importantly – we never want government reporting on itself," she said.  "That's not democratic, that's totalitarian. We need professional, experienced journalists independently reporting on what the government is and isn't doing, allowing the public to hold politicians responsible for doing their jobs."
The idea for the Connecticut News Project grew from discussion in the legislative advocacy clinic Shelley co-teaches at Yale University's Law School. One of her students had written a press release, and then found that one of the state's major newspapers had printed the release verbatim.  The student, quite alarmed, asked, "What's happening to journalism in Connecticut?"
This simple question led to a much broader conversation about what's happening to the coverage of news, and the impact of massive layoffs of experienced reporters by many of the state's newspapers. A friend of that student went on to write a six-page thought piece about what business models were being tested around the country for filling this emerging news gap that was shared with interested others. "We'd heard about the formation of The Texas Tribune, and collectively decided we should try to do something like that in Connecticut," said Shelley.
With that, the idea for the CT Mirror was born. Although the Mirror has only been publishing for a year and a half, it is quickly becoming the "paper" of record when it comes to public policy reporting in the state.
A grant from CT Health specifically funds a full-time health reporter in CT, and part of a full-time reporter in Washington, DC for the CT Mirror.