Today's guest post was written by Jean Rexford, Executive Director of the CT Center for Patient Safety and former Connecticut Health Foundation (CT Health) board member.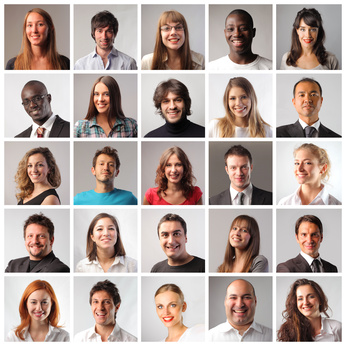 How can so many bright people not see what I see?
Years ago, a PBS special featured how different animals and birds saw the world through their unique set of eyes. Eagles, chameleons, houseflies have a unique lens that allow them to see what they need to so that might survive in a complex world.
I think of this often as I sit at multiple tables, in Connecticut and on national committees.
Why don't the other people at the table know what I know?
And then I remember the PBS special. It is my job to bring my knowledge of the consumer/patient experience to their attention. Just because I do not have a long bio and am unpublished, does not mean that my perspective is not needed and important.
If I am not there, the patient perspective is simply not heard. While all the industries say they represent the patient, the reality is they do not. We need to be at that table to remind them that healthcare is about us, our needs and not about them.
Now that there is a patient public voice asked to join committees, we must begin to focus our attention on diversity. If people of color and diverse backgrounds sit at that table, the reality of their experience becomes important. Over the years, I have seen an increased appreciation of hearing from new stakeholders; with health care reform, our opportunity is now. We must make the most of it.
What do we bring to the table? Common sense. Researchers can delve deep into data that promises to be of little value to the patient. I do not need any more research into the best hand washing techniques. What I want to know is what is the most effective way to get providers to wash their hands. See my point?  I want healthcare to focus on improving outcomes and safety for all patients.
Another compelling reason to participate is the need for non-conflicted voices. Think about it. Everyone else has skin in the game, so to speak. Yet it is our skin they are making decisions about and we need to be there. As consumers, our costs are increasing. We do not want research dollars to be squandered on irrelevant studies; we do not want care that has not been shown to be effective; we do not want underuse or overuse of tests; we want health interventions that are proven and effective.
That is why we need participation from diverse populations. There are increasing numbers of opportunities to participate in the solution. Are you going to be the one who steps forward?
Staff note from Elizabeth Krause: We are grateful to Jean Rexford for sharing her eloquently-articulated and lived perspectives. Jean came to us recently hoping that CT Health could help recommend Connecticut leaders of color drawn from our Health Leadership Fellows, grantee, and partner networks to increase diversity on national and regional advisory groups that she sits on. We are more than happy to help get diverse leaders that we've invested in a place at tables of influence. Contact us if we might be able to help you diversify (we'll be honest about whether it's a good fit).  And don't be surprised if you get a call because we recommended you for an opportunity.