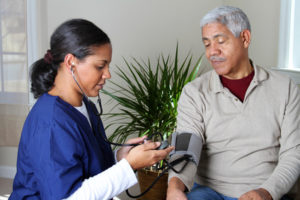 Everyone, from advocates to health insurance plans, can play a role in advancing health equity through the development and implementation of the person-centered medical home (PCMH) model. Across Connecticut, various stakeholders are engaged in getting this work off the ground.
When the Connecticut Health Foundation (CT Health) convened a group of these local stakeholders, all of us quickly realized: not everyone knew who was doing what. The common theme that emerged was the need for a bird's eye view of all of our seemingly disconnected activities. We were missing some great possibilities to leverage synergy.
With this in mind, we commissioned Ignatius Bau, consultant to CT Health, to compile this list of ongoing PCMH implementation-related activities that are focused on serving the underserved.
PCMH Certification
ProHealth Physicians, Connecticut's largest primary care physician organization, and Community Health Centers, Inc., the largest Federally Qualified Health Center (FQHC) in Connecticut, have already achieved recognition as PCMHs.
The Connecticut State Medical Society, Connecticut State Medical Society-Independent Practice Association, and Qualidigm are collaborating on a project to assist twenty-five additional physician groups achieve recognition as PCMHs.
The Community Health Centers Association of Connecticut, along with the Primary Care Development Corporation, is working to support its other members achieve PCMH recognition.
Department of Social Services & the PCMH
Beginning in January 2012, the Connecticut Department of Social Services (DSS) is establishing PCMHs in the HUSKY (Healthcare for UninSured Kids and Youth) Health program (Connecticut's Medicaid, Children's Health Insurance Program and other health insurance programs for low-income residents) and the Charter Oak Plan (sliding scale health plan).
CT Health made a $100,000 grant to DSS to ensure the integration of focused efforts to reduce disparities and advance equity into the PCMH initiative.
Under the DSS PCMH initiative, individual physician practices as well independent physician groups, nurse practitioners, physician assistants, FQHCs, and hospital outpatient clinics who are primary care providers and accept HUSKY Health (and Charter Oak) members as patients can become a PCMH.   HUSKY providers must apply to the DSS to be recognized as PCMHs.
Once DSS verifies that the primary care provider has achieved National Committee for Quality Assurance (NCQA) Level 2 or Level 3 recognition as a PCMH  (using either the 2008 or 2011 versions of the standards ) and approves the application to be a PCMH, the DSS will pay those HUSKY Health and Charter Oak providers a "participation fee differential" in addition to their fee-for-service payments, plus per-member-per-month pay-for-performance quality improvement incentive and improvement payments.  Some primary care providers also may receive financial and technical support from DSS to apply for and achieve recognition by NCQA as PCMHs.
The Administrative Services Organization (ASO) and Health Equity
DSS has included support for achieving equity in its contract with, Community Health Network, Inc., the Medical Care Management Administrative Services Organization (ASO).
The ASO will provide overall administrative and technical support to HUSKY Health and Charter Oak health care providers and members.  For example, the ASO will assist all HUSKY Health and Charter Oak members select a primary care provider, and will make information about the race, ethnicity, and languages spoken by network health care providers available in provider directories.
The ASO is responsible for referring members to health services that are culturally and linguistically responsive to their preferences and needs.
The ASO also is required to ensure that all materials and contacts with members are linguistically and culturally appropriate and that the member handbook clearly explains the multi-lingual capacities of the ASO and its providers. The ASO is required to have Spanish-speaking staff members and language assistance services that can serve the needs of HUSKY Health and Charter Oak members, 24 hours a day, 7 days a week.  The ASO must ensure that all health information for providers and members on its website, including comprehensive information and practical recommendations related to health conditions, wellness, and services, are available in both English and Spanish.
The ASO is required to emphasize the reduction of ethnic and racial health disparities in all its quality improvement activities.
If you have others to add, please contact us at info@cthealth.org.
Additionally, we're pleased to announce the availability of three publications:
Both documents were authored by Ignatius. Ignatius has appeared on the blog twice before, first to discuss the history and benefit of a PCMH, and second to describe how a PCMH provides opportunities for good health for all, especially people of color.
Photo from fotolia.com.