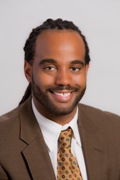 Today's guest post is written by Francisco Lopez, Connecticut Health Foundation Leadership Fellow, Class of 2013.
Background: Last week, a small group of Health Leadership Fellows attended a screening of How to Survive a Plague at the Bijou Theater in Bridgeport, CT. The film, which has been nominated for an Academy Award for Best Documentary, is "the story of two coalitions—ACT UP (AIDS Coalition to Unleash Power)and TAG (Treatment Action Group)—whose activism and innovation turned AIDS from a death sentence into a manageable condition."
As the final credits to How to Survive a Plague rolled, I was struck by the differences in early AIDS activism, and the movement for health equity for people of color.
I am impressed by, and grateful for, ACT UP and TAG's sheer achievement. How to Survive a Plague reminded me that, at its core, the AIDS activism that began in the 80's was a powerful health equity movement.
Our health equity effort today, however, is different. It may be strange to think of the 80s and 90s AIDS community as having advantages, when they were dying by the hundreds of thousands each year. Still, let us acknowledge these components of their success:
Specificity of goal and a clear sense of focus and identity. AIDS was the problem; finding a treatment was the solution.
White privilege. While many of the people affected were a sexual minority (homosexual males), many of them were white, middle-class, educated males with access to some resources. Among other things, they had the resources to self-empower to become their own experts in the field of AIDS research and policy.
Urgency. AIDS was a matter of life-and-death. When ACT-UP started in 1987, AIDS was nearly 100% fatal. Having an imminently fatal health condition is a powerful motivator.
Now let's compare that to the movement for health equity for people of color. It is less focused and is far from specific. "Racial and ethnic health disparities" is a large canvas under which many health problems affecting various ethnic groups fall. While this canvas broadly covers disenfranchised populations, the cultural implications for each group differ and provide enough nuance that we cannot apply a broad-brush stroke to intervention. When you realize that people of ethnic cultures make up roughly 1/3 of the U.S. population, you begin to understand the enormity of the problem of disparities.
Make no mistake, professionals are aware of this enormity. But, are the very people affected aware? Do they believe it is life or death for them? Are there self-empowered experts among the communities? Is there urgency to "ACT UP" and fight for life among those in communities affected? This is where the dearth of privilege comes into play.
At one point in the film, a reporter asks an AIDS activist, 'Is there representation for people of color and females?" The activist responds, "No, that is just part of the problem."  30 years later, this is still part of the problem.
What I absolutely took away from How to Survive a Plague is that there is a model for success here that we can adapt to the issue of disparities. What if, within the context of disparities, we had an ACT UP fight tobacco, or an ACT UP fight diabetes, or an ACT UP fight heart disease, or maybe even an ACT UP fight obesity?
What if the communities affected by health inequity became experts and highly visible?