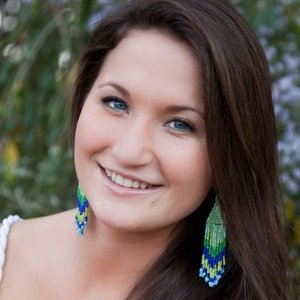 Today's post was written by Millicent Cripe, policy and communications intern and rising Yale senior, with special thanks to Mory Hernandez of Bridgeport Child Advocacy Coalition
"The thought of losing HUSKY coverage turns my stomach," said Ms. Julieta Flores-Bravo, a mother of two from Bridgeport. If the Governor's proposed cuts in HUSKY eligibility—Connecticut's Medicaid program—for working parents and pregnant women goes through, both she and her husband would lose their coverage.
On paper, these cuts might seem reasonable. Working parents between 138% and 201% of the Federal Poverty Level (FPL) could purchase subsidized commercial insurance on Connecticut's exchange, Access Health CT. So what makes Ms. Flores-Bravo's stomach turn?
In reality, these cuts would be harmful to people who cannot afford the financial burden and reduced access to health services that would come with commercial insurance. Up to 34,000 low-income parents—enough to fill the XL Center twice—and some pregnant women would lose their eligibility. Analysis commissioned by the Connecticut Health Foundation estimates up to 10,000 of those parents would become uninsured.
For Ms. Flores-Bravo and her husband, their HUSKY coverage helps them to care for their two children, a son and a daughter. As they try to make ends meet every month, HUSKY coverage means there is "one less bill we have to worry about," and that money can be invested in the well being of their children. If they lost HUSKY coverage and had to pay for commercial insurance, their cost would increase greatly. On average, the parents made ineligible by the cuts will face increased costs of $1,900 annually according to the analysis. The family helps their daughter who is in college. While she qualifies for some financial aid, her parents help her to cover books and living expenses. Such investment in their daughter's education would stop if they also had to pay for commercial insurance.
With HUSKY coverage, Ms. Flores-Bravo said her family has, "No excuses for not visiting the doctor versus waiting to become ill." Ms. Flores-Bravo suffers from chronic asthma, as does her son. HUSKY coverage lets her obtain the prescription medications and the visits with an allergist she needs to stay healthy and care for her children. With commercial coverage, however, she would have cost sharing barriers to affording these medical services. Ms. Flores-Bravo worries she could be forced to rely on the emergency department, where "everyone knows that you cannot be denied services."
Ms. Flores-Bravo views her health in the context of her family. "If I am not well to take care of my son, then who is?" she said.