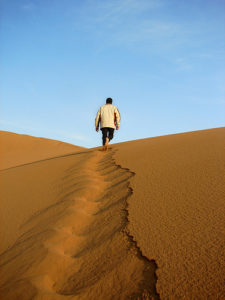 New possibilities – and leadership – are what the Health Leadership Fellows Program is all about. Since its start in 2005, the program has sought to develop leadership skills in those interested in or most impacted by racial and ethnic health disparities in Connecticut. Over the year-long program, 20 participants meet monthly and work within coalitions on self-selected projects.
The monthly meeting in May featured a panel of well-respected health equity leaders who were selected and invited by each coalition.  The leaders shared secrets to their success.
Patricia Baker, President and CEO of the Connecticut Health Foundation (CT Health), moderated a panel conversation with:
Susan Collins, Advocate, Center for Medicare Advocacyand Windham Board of Education Chair and founder of the Student-Based Health Center at Windham High School;
Christi Holmes, Director of Educational Outreach and Programs, Connecticut State Medical Society;
Pamela Kilbey-Fox, Local Health Department Branch Chief, Connecticut Department of Public Health
Cindy Kozak, Connecticut Department of Public Health, Diabetes Prevention and Control Program;
Carolyn Wysocki, Past Chair, Central Connecticut Health District.
Each panelist shared her story about working to achieve health equity. All agreed that a lack of understanding of racial and ethnic health disparities created many barriers and obstacles. Because there's no one way to resolve REHD, there are many ways to do it (no magic bullet)
Without a vague knowledge of health equity, establishing a school-based clinic, passing a local ordinance, streamlining the data collection and analysis process, or educating providers about caring for patients of color was a real challenge.  But they persevered over time and made progress.
Panelists offered these insights into their journey along the pathway of health justice:
Persistence. Change does not happen quickly! It can take years to lay the groundwork for change. Susan reminded everyone that it took her 17 years to get her community ready for a school-based health center. It took Carolyn five years to get a town ordinance passed. At the heart of their success was showing up and staying the course.
Identify allies. Know who is on your side, and work with them. There's strength in numbers. The more people who care about an issue, the more public opinion starts to change.
Meet people where they are. Knowing your audience(s) is a critical part of engaging those you're working with. You want to understand what they care about so they can understand what you care about. Speak their language, even if you feel like you have to make some compromises to do so, and you're more likely to bring them along for the ride.
Start small. We can't "fix" health disparities all at once; instead, we can work on a smaller scale and create a momentum with a series of changes. Victory, it would seem, is contagious.
The participants will meet one more time to present their coalition projects before graduating from our program in June. We'd love to share some of your feedback at that meeting! We're curious: what would you add to this list of recommendations? What do you consider an essential strategy for effecting change in a sustainable way?
Photo by Hamed Saber used under the Creative Commons license.