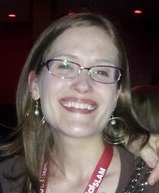 I have an article, "Measuring Your Impact with Social Media: Yes You Can!" in the July issue of Nonprofit Advantage, a publication of the Connecticut Association of Nonprofits. (This is an expanded version of an article I wrote for the blog Spin Sucks that was later adapted for the Communications Network.)
What's your definition of success with your social media activities? Are you measuring?
I'd be remiss if I didn't mention this article on the Glasspockets blog, "Evaluating the Impact of Social Media: Are We Wasting Our Time?" by  Claire Gibbons, Ph.D., M.P.H., at the Robert Wood Johnson Foundation (RWJF). I won't spoil her conclusion, but I will spoil that she shares a logic model they used at RWJF to measure their activities. Now that's speaking the language of foundations.