Today's blog was written by Maryland Grier, Senior Communications O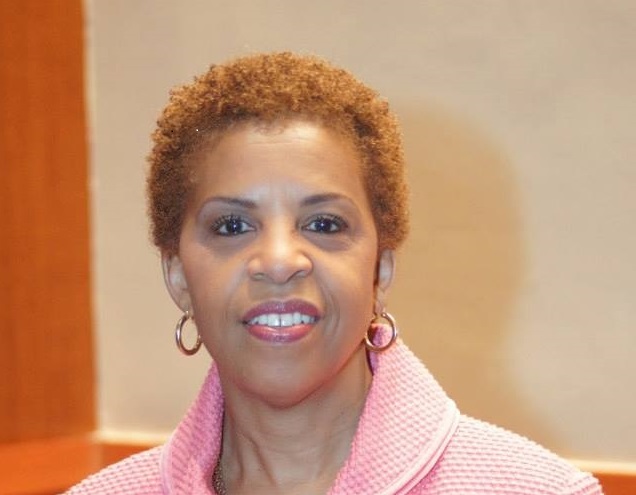 fficer, CT Health Foundation
Greetings,
I celebrated my 10-year anniversary with CT Health last spring. While this time at the foundation has been rewarding in so many ways, hitting the 10-year point caused me to reflect about where I have been and where I might go next. In short, I have decided that it is time to move on to pursue the next phase of my career. My last day at the foundation is Friday, July 17, 2015.
My entire professional career has been dedicated to working to improve the lives of people, whether it's been in employment and training, health, community-based participatory research, the arts, or young people.
It has been a privilege to serve as senior communications officer – where I played a key role in raising the awareness and visibility of CT Health's vision to advance health equity through the elimination of health disparities.
During my tenure at CT Health, I have worked with and partnered with some of the best and brightest professionals in the nonprofit sector, and will forever be grateful for these experiences.
Ten years ago before coming to CT Health, like many other folks, I did not have a 'name' for what I observed over the years as unequal treatment, limited access, and poor health outcomes in communities of color. I had heard very little about "health disparities." One fact that profoundly stunned and compelled me to want to make a difference in the health of people of color was the fact that we experience far more lower-limb amputations as a result of diabetes than the majority population.
So began my journey to raise the visibility of the foundation's work to eliminate health disparities. I managed to create and identify opportunities outside of CT Health to educate and engage folks in addressing the issue. I must admit though, those early years of educating various audiences about health disparities and the importance of eliminating them were sometimes challenging – because some people actually did not believe disparities existed and/or did not want to discuss or tackle this complex and huge problem. But through many meetings, trainings, partnerships, working with grantees and journalists to tell the stories, and disseminating research findings  — advancing  health equity in Connecticut has been elevated to a level where key stakeholders and decision makers are committed to eliminating health disparities, as evident in the State Innovation Model grant, which embeds health equity as a key focus.
Some of the work I am most proud of…..
Being part of a movement to improve the health of the people in Connecticut, especially underserved residents. For example, I am proud of my work to help communicate the value of the Affordable Care Act by telling the stories of those whose lives have been positively changed because they now have health insurance for the first time ever.
Leading the foundation's 10-year anniversary celebration, which involved working with a team of board members and staff to develop the year-long series of activities that resulted in a 10-year report, Shaking the very Foundation, a video and a culminating event at one of Connecticut's cultural treasures – the New Britain Museum of American Art.
Serving on the team that developed and implemented CT Health's new brand identity, which crystallized and guided the foundation's approach to its work, and created the tag line: changing systems, improving lives.
Partnering with community-based organizations and other institutions and agencies to highlight the importance of advancing health equity.
Establishing and securing the foundation's 13-piece art collection, all of which was purchased from Connecticut artists.
Finally…
I want to thank all of you who touched my life while at CT Health – colleagues, board members, community advisory committee members, grantees, Fellows, consultants, vendors, interns, and journalists. Each of you, in some way, has taught me something, mentioned a kind word, offered advice, constructive feedback, and listened [or not].
Much success to the Connecticut Health Foundation as it continues to improve the health of the people in Connecticut by advancing health equity.