Today's post is by Elizabeth Krause, VP of Policy and Communications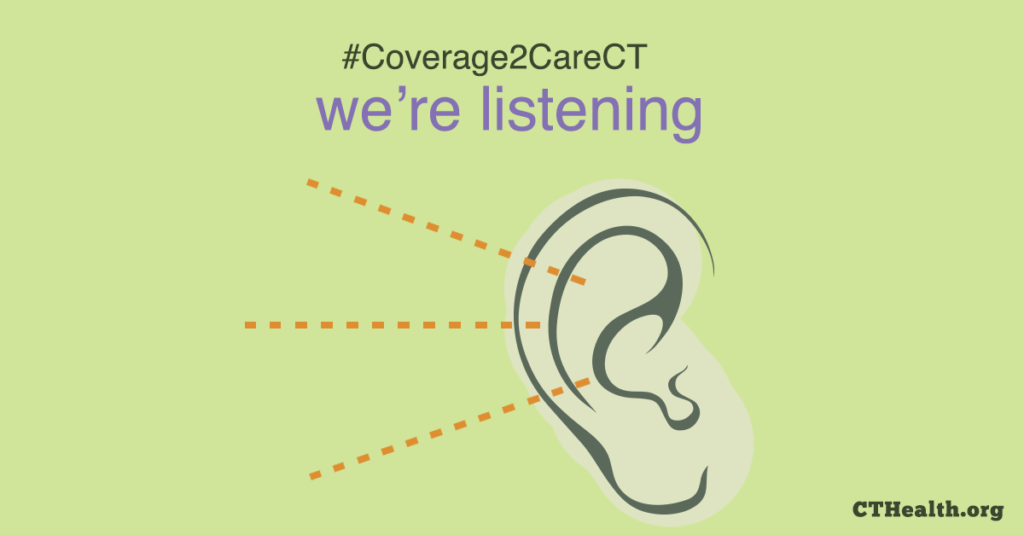 Our listening project, which we started over the summer to get community insight into how people are and are not using their health insurance coverage. wraps up next month — just in time to inform the foundation's 2016 planning and budgeting.
And so, we are pleased to announce the second of our two in-person listening events:
Date:  Monday, October 19, 2015
Time:  5:00 p.m. – 7:30 p.m.
Location:  Hispanic Alliance, 165 State Street, Suite 102, New London, CT  06320 Map
Refreshments provided
RSVP:  Alejandro Melendez-Cooper, pacopeco48@gmail.com, 860.460.6135 (mobile)
We look forward to hearing from eastern Connecticut folks who are part of one of the most multicultural regions of the state.  But if you aren't from eastern Connecticut and were unable to make our New Haven event over the summer, we welcome you too.
And if you cannot make the event in-person, @CTHealth will be actively tweeting using #Coverage2CareCT.
As a practice, we go into communities with local partners.  We are most grateful to the Hispanic Alliance and African-American Health Council for hosting what is sure to be a lively and insightful discussion.  Hope to see you there.
Look for a summary of what we heard and how it will guide us in the coming weeks.