Today's blog is written by Paul Mounds Jr., our newest team member and the Vice President of Policy and Communications.
Growing up in East Hartford, a typical Tuesday night for me was sitting around the television with my parents, watching the East Hartford Town Council meeting.
My parents wanted to instill in me that as citizens, we all have a role to play in creating change in our communities. They impressed upon me the notion that you have a responsibility to know what's occurring in your community, educate yourself on the issues, and then be an agent of change.
At first, I wasn't thrilled about the mandatory viewing, because like most kids, I just wanted to spend my afternoons with my friends throwing a football or shooting a basketball at Hockanum Park.
That changed as I got older and began developing a passion for public service and advocacy. Watching these council meetings showed me that it takes individuals working together to make a town run and implement policies that impact people's lives. I saw some of the impact of these policies firsthand when I accompanied my dad to deliver meals to seniors through Meals on Wheels – a federal program that affected people in our hometown. Needless to say, as I got older, I was the one beating my parents to the television on Tuesdays to watch, learn, and understand the daily and long-term issues facing my hometown, state, and the nation.
All these experiences shaped my personal mission statement:
Identify venues and roles where I can be an active participant in advocacy and development of transformative public policy.
For me, that meant serving in senior public policy and communications positions in the U.S. Congress and the executive branch of the State of Connecticut. l was able to live by my mission statement while further developing a will to improve the health and economic welfare of families and children in Connecticut. I worked with policymakers on both sides of the aisle, built coalitions of passionate individuals and organizations, and brokered consensuses with disputing parties.
One story that stands out for me was when I was press secretary for U.S. Rep. John B Larson. We held multiple public forums to hear about the need for quality, affordable health care services for all in Connecticut. The debate was passionate and loud and the results after the Affordable Care Act passed – a dramatic reduction in Connecticut's uninsured rate – showed me it was worthwhile.
I loved working in public service. I reveled in the challenges, celebrated the successes, and agonized in the defeats. As I thought about continuing this work outside government, I knew I wanted to:
Work on ensuring access to quality health care for all Connecticut residents.
Help develop new leaders, particularly people of color and women, to advocate for the protection of the health safety net
I also knew the type of organization I wanted to work for – one that:
Identifies public policy solutions using the best available information and analysis.
Possesses a mission to implement a public policy agenda that is decoupled from partisanship.
This is what brought me to the Connecticut Health Foundation.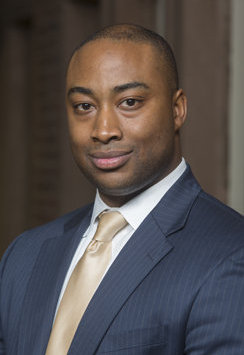 I joined the foundation at an exciting time. Over the past year, foundation has undergone an extensive strategic planning process that will continue the goal of ensuring Connecticut is a place where everyone – regardless of race, ethnicity, and socioeconomic status – can achieve optimal health.
I'm looking forward to bringing what I've learned after a decade in government to help pursue the mission of achieving a more equitable health care system for all Connecticut residents.