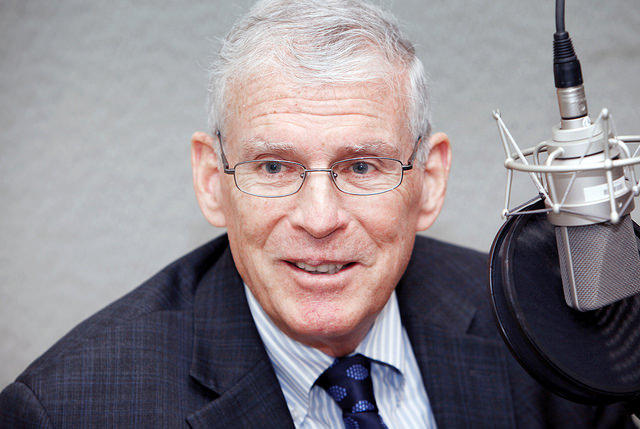 Post by Elizabeth Krause, VP of Policy and Communications
In March, Ron Pollack, Founding Executive Director of Families USA, was a special guest at the Connecticut Health Foundation's quarterly board of directors meeting.  The purpose of Ron's visit was to share his analysis about what was at stake in King v. Burwell — what he then called "the greatest existential threat to the Affordable Care Act."
While in Connecticut, Ron also stopped to chat with John Dankosky on WNPR's Where We Live program.  The podcast is available here.
Now that SCOTUS has spoken on King v. Burwell and ACA supporters in Connecticut and nationally are putting their noses back to the grindstone, Ron wrote to us with the following wisdom on life after KvB:
"While Connecticut's tax credits were not in jeopardy, this decision ensures the continuation of the ACA's promise of affordable health coverage, and strengthens the health insurance industry across the country.
With King v. Burwell behind us, we can move forward.  Connecticut has made great strides in covering its residents, dramatically reducing the state's number of uninsured–and uninsured communities of color, in particular.
But in the state and across the country, there is still work to be done. My blog post in Health Affairs outlines opportunities available and the challenges we still face. Together we will continue to implement the ACA to ensure that everyone in Connecticut and across the country are able to access affordable, high-quality health care."
In Ron's Health Affairs blog, he addresses improving value in health care, fixing the "family glitch," ensuring the affordability of out-of-pocket costs, and, close to CT Health's heart, advancing equity.
Photo credit: Chion Wolf, WNPR