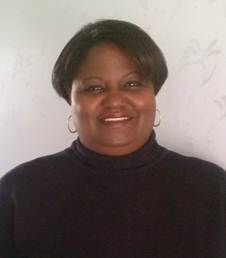 Sandra C. Brown is a 2008 Connecticut Health Foundation Health Leadership Fellow.  She is a Manager at Hartford Hospital, and supports ALL efforts to increase positive health outcomes for persons of color. Find out how you can become a Fellow.

An estimated 265 DAILY deaths are attributable to racial and ethnic health disparities – the equivalent of a 747 crashing in the US every day.
While plane crashes generate public outcry, where is the outcry for disparities?
This is just one of several things I heard at The National Institute on Minority Health and Health Disparities (NIMHD) 2012 Summit on the Science of Eliminating Health Disparities:  Integrating Science, Policy and Practice that really resonated with me, both personally and professionally.
I'm happy to say that while the statistics about disparities can be grim, the Summit focused on solutions. Here are my takeaways:
Workshop #1:  How is Racism Operating Here?
"Privileging systems work best when they are invisible to those who benefit from them," said Dr. Kathleen Roe, Professor and Chair of the Department of Health Science at San Jose State University. In her dynamic presentation and examination of "Privileging and Advantage Systems," Dr. Roe went on to encourage attendees to:
"Work where you have the most influence,"
and ask "What can I do within the framework of where I work, live and play?"
This concept is, of course, not new.  The Health Leadership Fellow program emphasized this right out of the gate with a focus upon leveraging our own individual social capital.  Personally, this concept helped me to narrow down the scope of my Fellow's Project to working within my organization to demonstrate how diversity in leadership can positively impact patient outcomes.
Workshop #2:  Unconscious Bias: Does It Really Impact Clinical Care and What Can We Do About It?
To eliminate unconscious bias in the clinical setting, we must seize opportunities to reach providers throughout the "Medical Education Continuum."Dr. Clarence Braddock, Associate Dean for Undergraduate and Graduate Medical Education, Stanford University School of Medicine spoke about  this strategy to require medical students, interns, fellows, residents, et al, to receive education and training about racial and ethnic health disparities—its foundation, its perpetuation, and ultimately, ways to effect its elimination.  Dr. Braddock's presentation referenced the National Consortium for Multicultural Education for Health Professionals (which you can find here).
Workshop #3:  Town Hall Meeting:  What Is It That We Are Not Doing, That We Should Be Doing To Build A Healthier Global Society?
This town hall meeting pulled it all together for me. Dr. David R. Williams, the Florence and Laura Norman Professor of Public Health, and Professor of African an African American Studies at Harvard University provided three important action items – tools we can use to get the work done:
Educate.  Many Americans are complacent about the suffering of people.  He referenced his estimate of  265 DAILY deaths attributable to health disparities. Many Americans still do not believe that health disparities exist. To eliminate disparities, we need Americans to know that they are real and are hurting the health of our society overall.
Build connections to permit the dismantling of racist policies that permit health disparities to perpetuate. For example, residential segregation is suggested as one of the most successful racist policies ever implemented in the US.
Mobilize political will.  Use the knowledge gained from research already completed to force political votes in favor of policies that will address health disparities issues.  Use layman's terms such as "where we live, work and play" rather than "social determinants of health" to support understanding by the vast majority of people.
When I aggregate my experiences as a Fellow, including the exceptional minds I have met, and the educational opportunities which have been provided to me, I am enabled not only to answer the question "What can I do to eliminate racial and ethnic health disparities?" but I am also empowered to TAKE ACTION.  [See also www.healthcaredisparities.com under construction at Johns Hopkins Medicine].
What can we do to get started?
We are now accepting applications for the 2014 Class of Health Leadership Fellows! Look here for more information on the program, eligibility, and how to apply.