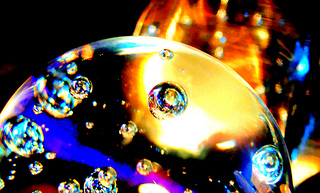 Today's post was written by Elizabeth Myung Sook Krause, vice president of policy and communications at the Connecticut Health Foundation.
I am a little over a year into my position of VP of Policy and Communications and starting on February 5th when the 2014 legislative session begins, I will embark on my metaphorical sophomore year learning the Connecticut biennial budget cycle through immersion. My seasoned mentors have prepared me to allow the full two year cycle to play out in order to see all the dots connect.
My pleas for anyone with a policy crystal ball to please share it with me over the fall did not bear fruit, but here's a high level cross section of issues that we'll be looking out for during the session.
Budget (edited 2/3/14). Perhaps this goes without saying. For FY 15, recent OPM projections estimate a tiny $8.4 million surplus, which in the grand scheme of the budget is not much to write home about. In the ever shifting state budget landscape, CT Health analyzes budget proposals in order to understand their direct and indirect implications, positive and negative, for our priority areas, our grantees, and the fields with which we intersect (health care, human services, public health, non-profits). We stand for data-informed decisions whenever possible and for wise use of public resources. In other words, if cuts have to be made, we need to take an honest and objective look at what is effective and not effective.

All things related to Connecticut's implementation of the Affordable Care Act through our distinctive lens of health equity. One example is the issue of No Wrong Door (NWD), or Connecticut's movement toward an integrated, consumer friendly health insurance eligibility system. This includes issues related to processing delays associated with the Department of Social Services' modernization and DSS' integration with Access Health CT. Click here for an infographic about why NWD is important for health equity and ACA enrollment goals.
Medicaid eligibility for HUSKY parents and caregivers. Last year, we commissioned policy research that found that reducing eligibility would likely result in the loss of health coverage for thousands of Connecticut's low income parents. A group of advocates used the research to successfully preserve eligibility. We hope that HUSKY parents do not end up vulnerable to proposed eligibility changes again in 2014.
Mental health system improvements. A number of task forces and agencies were charged during the 2013 session with studying difficult mental health system challenges and producing reports. More important than the highly anticipated reports, is how their findings and recommendations shape the public debate and build on the momentum established last year. The window is still open to initiate changes that transform our mental health system and better integrate it with our physical health system.
The policy agendas of our grantees and partners. In October, CT Health convened policy and advocacy partners to listen to what they were thinking about in advance of the session (and beyond). Our priorities of health equity, oral health, and children's mental health were reflected in the faces around the table. We also learn about our partners' priorities and concerns through meetings, progress reports, and publications.
In the ever wise words of CT Health CEO, Patricia Baker, may the short session, "do no harm" to underserved populations or progress that has been made in the health arena.
If you would like to share your policy agenda with the foundation by way of me, please do not hesitate to call or email me at elizabeth at cthealth dot org.
Photo by Flickr user cleansurf2 used under the Creative Commons license.