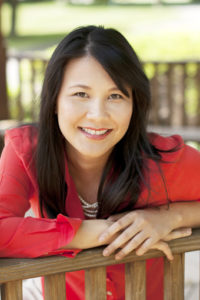 What role can social media play in achieving health equity? It's a question we've asked before, and this time we're taking a look at HealthJusticeCT.org (HJCT) to answer that question.
Three years ago, the Connecticut Health Foundation (CT Health) gave a grant to the Society for New Communications Research (SNCR) to create and launch HJCT, a social media platform to build public will for health equity. And, one year ago, Heang Tan joined HJCT as Project Manager.
As PM, Heang oversees an editorial circle of bloggers who contribute content on a regular basis to the HJCT blog. She ran a video challenge wherein applicants had to answer a few questions in video format in order to receive $10,000 to implement their innovative idea for health justice (click the link to see the creativity of all the finalists, and the winner!). She also started up the #hcsmct tweetup & tweetchat for health folks interested in social media (you're welcome to join us – see the end of the post).
In this video, Heang discusses what she's learned along the way. I find her lessons learned particularly interesting because before HJCT, Heang was not a communications person by trade. I've seen her come a long way in her understanding of social media and how best to leverage opportunities for conversations about health equity.
Want to join the vibrant community of #hcsmct? We meet the first Monday of the month at 7:30 in various locations. Click here to see details of our next meetup. Tweetchats are held Mondays from 3-4PM EST. All are welcome!