Notice anything different about us? We're excited to introduce you to our new and refreshed website. New season, new look!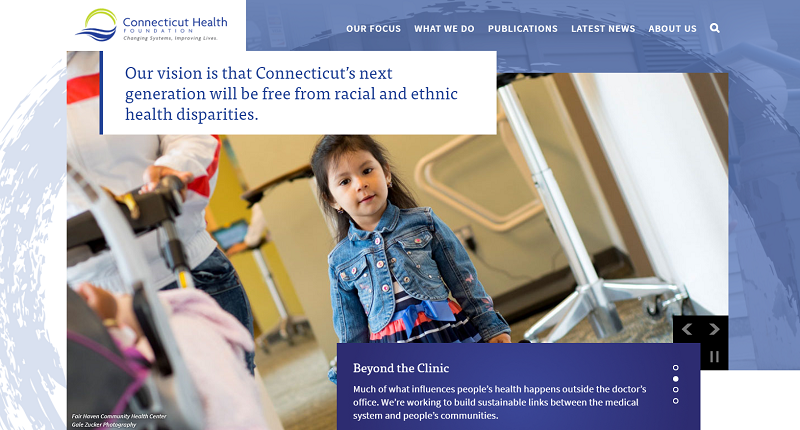 Don't get us wrong, our old look served us well, but with the close of our 2013 strategic plan, and the upcoming launch of our next 5-year strategy, we thought this was the perfect time for a fresh look. We designed the site to give you a clear a sense of who we are, what we do, and what we care about.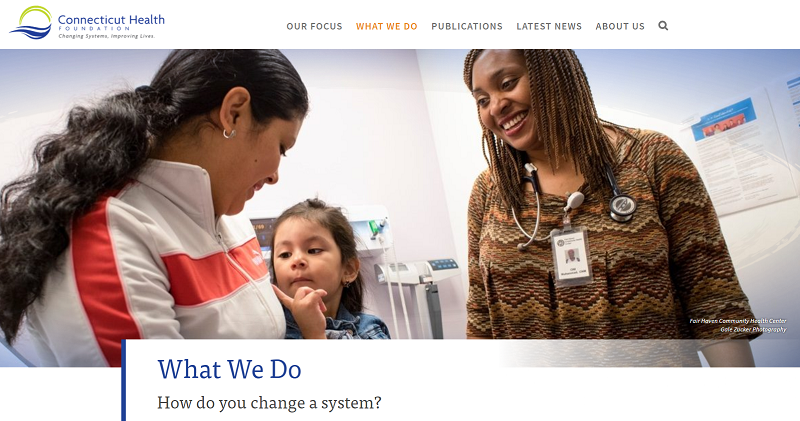 We know health care policy can be complicated and wonky, so we made it a priority to explain health equity and our strategies to achieving it, in a clear and accessible way. We wanted to bring our grantees to the forefront, so you might notice some familiar faces throughout the site along with grantee spotlights that highlight their work and the impact that they're having in Connecticut.
In addition to a fresh design and structure, our refreshed website comes with some exciting updates, allowing you to explore and engage with our content on a deeper level. When you come to cthealth.org, you will find pages to help you:
Apply for a grant: a streamlined grants application process provides you with easy-to-follow steps and resources to answer all your FAQs
See what we fund: a searchable, sortable, and easy to use grants database
Search for a publication: a new sort-and-filter page makes it easy to see our reports and resources
Stay updated: the latest news page will let you see all blogs, news releases, and weekly health roundups
Explore the site to see all the exciting changes, and if you have any feedback, please let us know. Make sure to also follow us on Facebook and Twitter and subscribe to our weekly health news roundups.