This is a month of transition for the Connecticut Health Foundation's program team.
We are thrilled to welcome Tamisha Phillip to the foundation. She is our new grants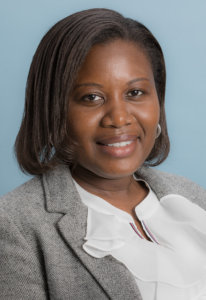 manager and program administrator and will be responsible for coordinating the grantmaking process and supporting the department.
Tamisha comes to the foundation from Connecticut Children's Medical Center, where she served as an administrative assistant. She has also worked at Rockville General Hospital and Hartford Hospital. She has a bachelor's degree in health care management from the University of Connecticut and is currently pursuing a master's degree in business analytics at Quinnipiac University.
As we welcome Tamisha, we are preparing to say goodbye to Sylvia Henderson, who is retiring at the end of the month after 3 ½ years with the foundation, including 2 ½ as grants manager and program administrator. We will truly miss Sylvia's insights and wisdom, and we wish her well in her next chapter.