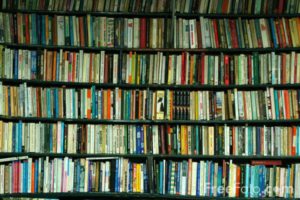 The staff here at the Connecticut Health Foundation (CT Health) often shares articles and books we're reading, and we thought we'd share with you too. Here's what's been on our minds.
Patricia Baker: Disruptive Forces: Driving a Human Services Revolution from the Alliance for Children & Families. From the site: "[they] developed this report to help organizations plan for successful futures by illuminating complexity, inspiring tough conversations, and pushing them to think outside of their comfort zone."
Elizabeth Krause: "How Child Abuse Primes the Brain for Future Mental Illness." Elizabeth says, "As a public health person, the analogy of child abuse being the tobacco industry of mental illness really grabbed me and made me think.  The study used middle and upper class subjects.  If they have so many mental health problems, I can only imagine the toll on more at-risk children with fewer resources."
Lina Paredes: adds some video to the mix! "If we focus on the average, we will remain average." In his TEDx Bloomington talk, Shawn Achor discusses how organizations can increase happiness and meaning, and how to create positive transformations that ripple into more successful cultures. Studying positive outliers can show us how to move the average up. Lina said this was "very inspiring!"
Carol Pollack: Carol's read a few things this week she'd like to share:
Ben Rodriguez is reading two very different books:
Jenn Whinnem(me) recommends:

"Groupthink: The Myth of Brainstorming" by Jonah Lehrer. Lehrer posits (and backs up with research) that the emphasis on not criticizing others' ideas in a brainstorm session does not work. It seems the best idea generation comes through unplanned interactions, and Lehrer talks about workspaces that engender that kind of conversation.
Now You See It: How the Brain Science of Attention Will Transform the Way We Live, Work, and Learn by Cathy Davidson. Davidson has an impressive bio as former Vice Provost for Interdisciplinary Studies at Duke University, and President Obama nominated her for a six-year term on the National Council of the Humanities (confirmed in 2011). Davidson says that our educational system was designed in the Industrial Age and was meant to prepare kids to work in factories, but in no way prepares kids for the internet age. I'm rethinking some conservative ideas I've had about how kids learn!
That's what we're thinking about this week. What are you reading? What would you recommend to us?
Image used under the Creative Commons License.