Update: The free app is now available in the iTunes App Store and in Google Play.
Today's post is by Robin Gelburd, President, FAIR Health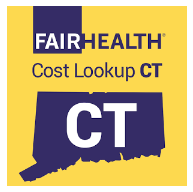 "Negotiate the price? I didn't know that. They never told me that. Can we do that?"
Those were the reactions from focus group participants to the question:
"Can patients negotiate costs with their doctors for care that they receive out of network, or for which they lack insurance coverage?"
A national, independent, nonprofit organization, FAIR Health, conducted two focus groups in Hartford with the Hispanic Health Council for our "Engage Health CT" initiative, a project supported by a grant from the Connecticut Health Foundation.
Although the purpose of the focus groups was to inform the development of a mobile app that will help people manage their healthcare costs and understand how health insurance works, the sessions proved to be a learning experience for the participants as well.  What participants shared underscored the importance of Engage Health CT, which seeks to improve health insurance literacy and consumer engagement in Connecticut.
FAIR Health and Engage Health CT
Engage Health CT builds on FAIR Health's national consumer website and mobile app, both available in English and Spanish. Advancing our mission of bringing transparency to healthcare costs and health insurance information, the free website and app use our database of billions of privately billed medical and dental claims to empower consumers to learn how health insurance works and estimate their healthcare costs. The need for the Engage Health CT program is underscored by a 2014 Kaiser Family Foundation survey which found that only 16% of respondents were able to correctly calculate the cost of an out-of-network lab test;[1] and indeed, a 2014 report by the Connecticut Center for Patient Safety cited "confusion about health care costs, coverage, and cost sharing" as a barrier to health experienced by Connecticut's newly insured.[2]
Engage Health CT will develop a Connecticut-centric mobile app for newly insured and uninsured populations, particularly Hispanic communities—populations who typically have lower levels of health insurance literacy than other groups. Knowing the importance of listening to consumer voices before embarking on such a project, we formed focus groups in the target populations to guide us.
The Focus Groups
In the focus groups, the learning was two-sided.
Focus group members learned that you can negotiate costs with doctors when healthcare is out of network or not reimbursable by insurance. They learned that you can use a mobile app to estimate the market rate of a specific healthcare procedure or service in your geographic area, then use that information to negotiate with your doctor. More generally, the participants expressed confusion about how health insurance works. One recently insured man said he knew "nothing" about it and needed to learn "everything." Participants received some pointers about health insurance—for example, the use of numerical billing codes to stand for medical procedures. "Well, I think this group was very good," said one person about the FAIR Health sessions. "It helped me."
We learned from the focus groups that the need for greater health insurance literacy is profound, and that healthcare cost estimates—even approximate ones—are valuable. We learned that consumers need more information on negotiating with doctors and that language-specific, culturally appropriate education on using the app is critical to its success in the communities. We will train community-based workers to show consumers how to use the app.
What Comes Next
The focus groups confirmed that health insurance literacy in Connecticut needs to be improved, and we seek to do just that. Engage Health CT's app will launch at the end of August 2016, and be disseminated by consumer-facing organizations, trained by FAIR Health, throughout target areas of Connecticut from September to December. To learn more, contact us at consumer@fairhealth.org.
Sources:
[1] Norton, M. al., "Assessing Americans' Familiarity with Health Insurance Terms and Concepts." The Henry J. Kaiser Family Foundation, November 11, 2014, http://goo.gl/z79tuW
[2] Rexford, J., Freeman, L., Oster, R., & Santiago, R. "Removing Barriers: Creating Health Care Access for Connecticut's Newly Insured." Connecticut Center for Patient Safety. Fall 2014. Web. 27 April 2015.