What We're Reading this Week (March 2, 2012)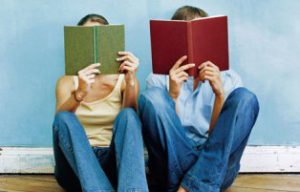 Quite a few of us at the Connecticut Health Foundation (CT Health) are attending the Grantmakers in Health (GIH) annual meetingnext week, so my guess is that most of us have been too busy to read this past week!
Some of us, however, did find some time. Here's what's on our minds.
Elizabeth Krause is reading, "Pay-For-Performance Programs to Reduce Racial/Ethnic Disparities: What Might Different Designs Achieve?" research and findings from the Robert Wood Johnson Foundation (RWJF). Says Elizabeth, "P4P has been offered as a way to incentivize disparities reduction, but there have also long been concerns about it having the opposite effect.  The field is continuing to learn over time about the actual results."
Lina Paredes is reading, "60 Lives, 30 Kidneys, All Linked." Says Lina, "A beautiful story about the power of giving.  While this human chain of saving lives is wonderful, I can't help but think of the people who don't have access to such an opportunity."
Jenn Whinnem (me) is reading Here and Now by poet Stephen Dunn because I am a poetry geek. While I have some beefs with Dunn, I can't help but be lured by his clear, accessible style. The poem "The Melancholy of the Extraterrestrials" made me laugh aloud.
What are you reading? What should we be reading?
Image used under the Creative Commons license from Healthy Life Care News.