We focus on improving health outcomes for people of color because those are the groups whose opportunities to achieve optimal health are the most unequal — and the data shows it.
Health disparities are pervasive in Connecticut.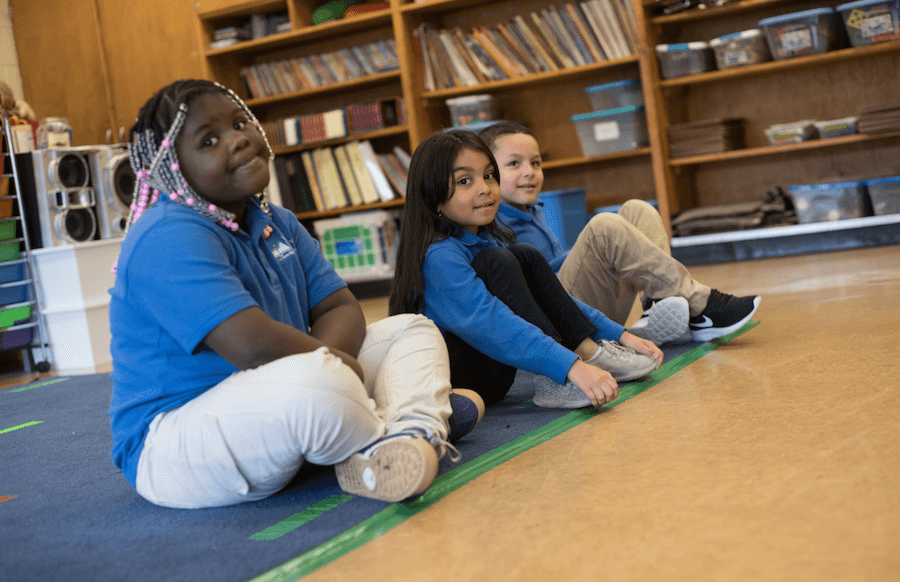 Black children and teens were more than five times more likely than whites to go to the emergency room for asthma in 2014.
The infant mortality rate in 2013 was nearly three times higher for babies born to black mothers than babies born to white mothers.
Hispanics with diabetes are three times more likely to have a leg amputated than whites with diabetes.
Black adults were hospitalized for preventable reasons at a rate nearly twice as high as the state average in 2012. The rate of preventable hospitalizations among black children was 2.5 times higher than the state average for all children.
But it doesn't have to be this way.
It's easy to think of these kinds of disparities as intractable problems. But that's not the case. Change is possible; it can come from a combination of policy changes, partnerships, and strategic funding.
We know that because we've seen it happen.
Here are some examples:
Collaborating to reduce disparities in health insurance coverage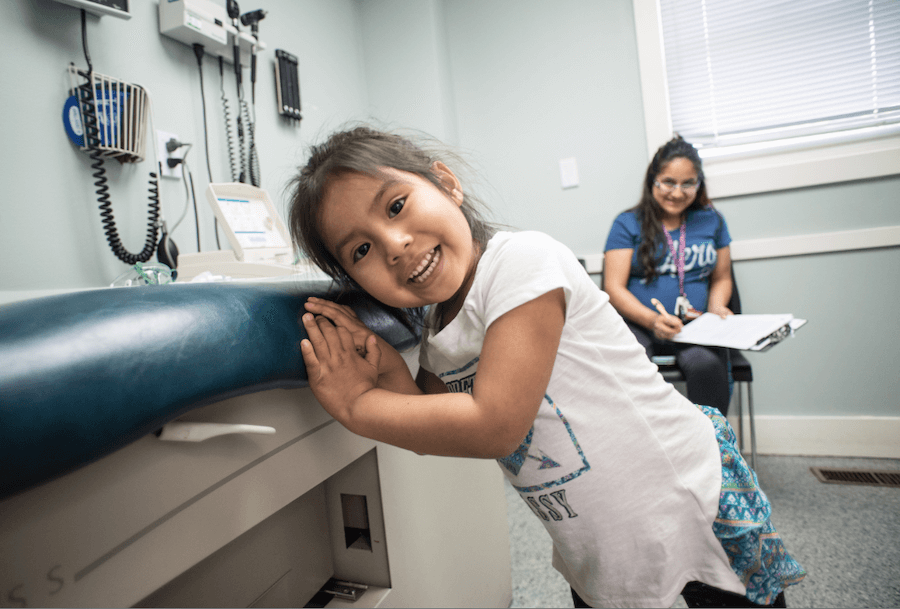 Connecticut has one of the lowest uninsured rates in the country, but the likelihood of being uninsured varies widely by race and ethnicity.
In 2013, 26 percent of Hispanics under 65 in Connecticut lacked health insurance. That was nearly three times the rate among whites (9 percent of whom were uninsured).
By 2015, that had changed. The uninsured rate for Hispanics under 65 dropped dramatically, to 11 percent.
Put another way: Among Hispanics, the likelihood of being uninsured fell from one in every four people to one in every 10.
How did that happen? The major reason was the Affordable Care Act, which made coverage available and more affordable to many low- and moderate-income state residents. Overall, the uninsured rate in Connecticut fell from 12 percent to 7 percent according to the Kaiser Family Foundation.
But getting so many more people covered took more than policy change alone. It took hard work by people in the very communities that had high rates of uninsured residents. One critical tool was direct outreach and health insurance enrollment assistance, to help people get through a process that can be daunting.
These local and statewide efforts were collaborative, and we're proud of the role the Connecticut Health Foundation played. Among other things:
We helped fund enrollment assistance programs to ensure that people who wanted coverage could get help from knowledgeable people who spoke their language.
We commissioned research to identify ways to make the enrollment process as seamless and consumer-friendly as possible.
We provided grants to develop ways to help the newly insured understand how to use their coverage.
We participated in the creation and operation of the state's health insurance marketplace, Access Health CT, by being part of board committees and advisory groups. 
There is more work to be done to maintain these gains and eliminate the remaining disparities in insurance coverage. The progress that came from the work of many people and organizations gives us confidence that change is possible.
What we're working on now
Connecticut Children's Medical Center: Demonstrating solutions for early intervention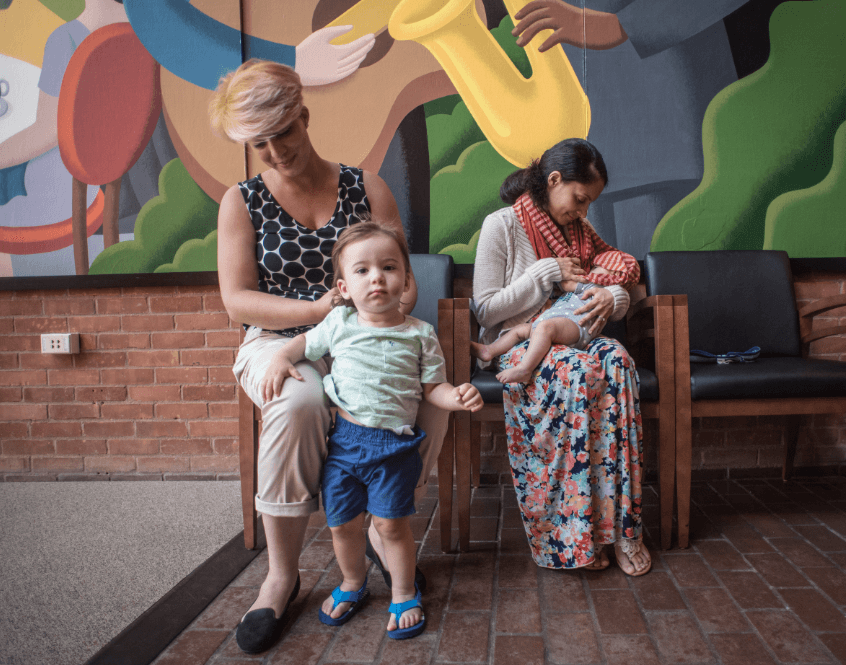 For children at risk of developmental disorders, early detection and intervention can make a critical difference and have lifelong consequences. Unfortunately, children of color are more likely to miss this critical opportunity for early intervention. For example:
On average, minority children are diagnosed with autism two years later than white children.
Once diagnosed, children of color are far less likely to receive the services of developmental pediatricians or psychologists.
What causes those disparities, and what can be done to eliminate them?
To understand these questions, the Connecticut Health Foundation awarded a grant to Connecticut Children's Medical Center to study pediatric offices that had high screening and referral rates for children at risk of developmental issues – those that could offer insights into what might help.
Dr. Thyde Dumont-Mathieu, a developmental-behavioral pediatrician, led the effort. She found that a key factor in the practices that do a good job at screening and referring children is commitment: They reach out to Birth to Three – Connecticut's state-run early intervention program – when needed, and make sure to do the paperwork required for families to get help. They make sure things don't fall through the cracks.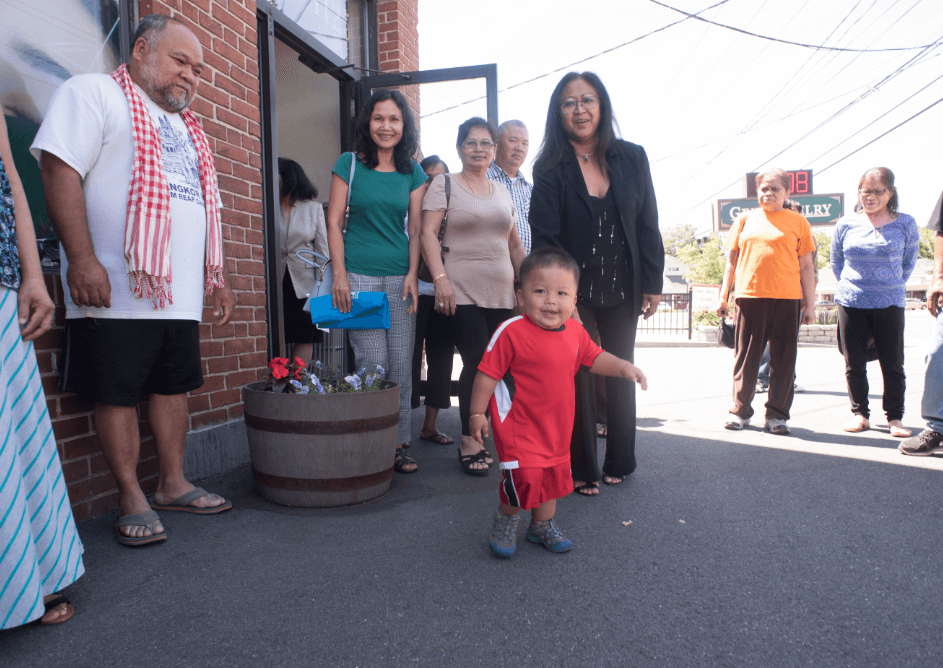 Dumont-Mathieu's research as part of the CT Health grant made clear that everyone involved – parents, pediatricians, and Birth to Three staff – welcomed the opportunity to communicate more. However, while the willingness to work together was a critical first step, there wasn't a formal structure to ensure that it happens.
Those findings led to another grant from the foundation that is enabling Connecticut Children's to pilot a new arrangement. Birth to Three early intervention staff will be embedded in two hospital-run pediatric offices and will be available to consult with the medical staff and to meet with families in person.
For some families, it can be a struggle to recognize that their child might have a developmental issue. Others are hesitant to have a stranger come to their home – as Birth to Three staff typically do. In some cases, families don't make the phone call to set up the appointment. Given all these potential obstacles, it could make a difference to have that introduction occur in person, with a person the family already trusts – the child's pediatrician.
The benefits of having an on-site developmental specialist could extend to the medical staff too, Dumont-Mathieu said: If there's someone available to answer questions about screening or developmental concerns, the doctors might be more likely to screen their patients or pursue questions.
If it proves successful and sustainable, the model of embedding Birth to Three staff in pediatric offices could be replicated or built upon.
Dumont-Mathieu's work to examine the factors behind a disparity and pilot a potential solution is a great example of the type of systems change the foundation supports. This work has the potential to extend far beyond the two pediatric offices where the model is being tested.
"We are hopeful that this approach can lead to broader change by identifying models that improve care," said Tiffany Donelson, the foundation's vice president of program.