Media Resources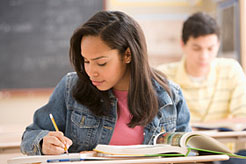 The Connecticut Health Foundation (CT Health) is the state's largest independent health philanthropy dedicated to improving lives by changing health systems. Since it was established in July 1999, the foundation has supported innovative grant-making, public health policy research, technical assistance and convening to achieve its mission – to improve the health of the people of Connecticut.
After meeting with state agencies, community leaders, and health care professionals, the foundation selected three program areas to focus its resources:
Improving access to Children's Mental Health Services
Supporting advocacy and public policy research to create enduring system-wide change
Supporting the incorporation of oral health in health care, human service and education systems
Reducing Racial and Ethnic Health Disparities
Aside from directly supporting community-based and institutional grant proposals, CT Health fosters discussions surrounding public health issues by convening meetings, conferences, educational briefings, grantee technical assistance workshops, etc.
The foundation also invests resources into conducting objective, nonpartisan policy research on issues important to the public health care debate such as the state budget spending cap, the state's Medicaid system, and expanding oral health care for publicly insured children throughout the state.
The foundation was created when health maintenance organization (HMO) ConnectiCare, Inc., reorganized and converted into a for-profit entity.  Under an agreement approved by the Connecticut attorney general, CT Health received 100 percent of the equity in ConnectiCare.  Private investors purchased CT Health's shares in January 2001.
Leaving CT Health with an initial endowment totaling $132 million in June 2001, its board of directors made a commitment to examine the underlying causes of barriers to health care among the unserved and underserved by directing 5 percent of its endowment toward grant-making operations each year.
For more information about CT Health, click on www.cthealth.org, or contact Maryland Grier, senior communications officer, at 860-724-1580 or maryland@cthealth.org.
Print version: