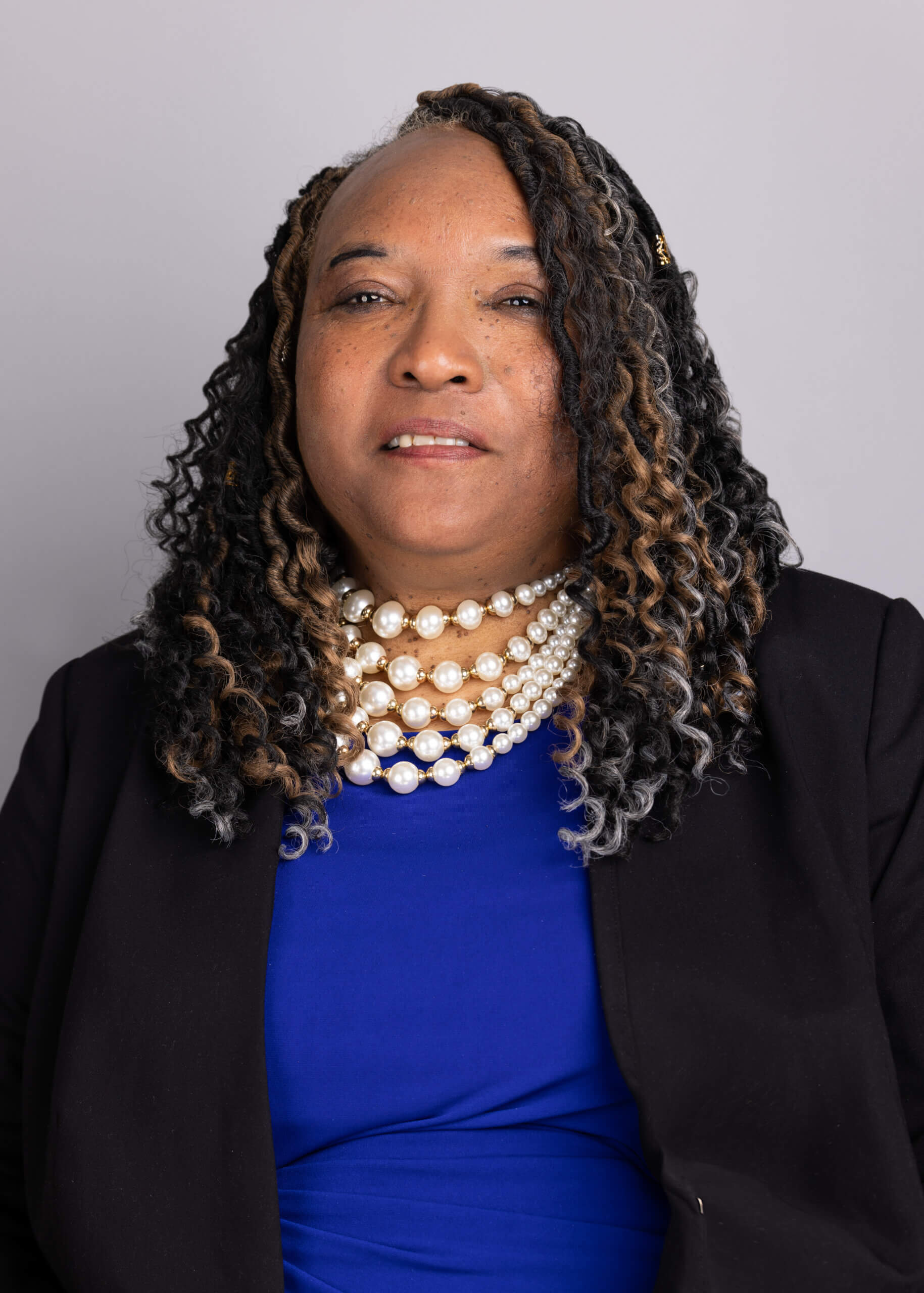 Robyn Anderson is an ordained Elder in the African Methodist Episcopal Zion Church. She currently serves as Pastor of the Blackwell AME Zion Church in Hartford and directs the Ministers Health Fellowship Advocacy Coalition.
Robyn previously served as an associate minister at Cross Street AME Zion Church for over 15 years. In the ministry at Cross Street AME Zion Church, Robyn had pastoral oversight of administration, Christian education, women's ministry, family life and education, and served as president of the Board of Directors for the Cross Street Training and Academic Center. Robyn also served as coordinator for the Hartford District of the New England Conference Balm of Gilead Ministry. She served for four years as the New England Conference Christian Education Director.
Robyn currently serves as the chairperson for the AME Zion Christian Education Director of The Commission on Family Life, and serves as the New England Conference Assistant Director of Christian Education. Prior to relocating back to Connecticut, Robyn served in the ministry at Covenant Baptist Church in Washington, DC for over 16 years.
Robyn is pursuing her Master of Divinity with a concentration in Urban Ministry at the Boston Campus of Gordon Conwell Theological Institute. She is a member of the Eastern Pequot Tribal Nation.
She holds an associate's degree in information systems, bachelor's degrees in computer science and counseling, and a master's degree in counseling. She is graduate of Middlesex Theology and Technical Institute, FaithWorks Leadership Institute, the Connecticut Health Foundation Academy of Health Equity Advocacy and Leadership, Saint Francis Clinical Pastoral Counseling Program, and Hartford Seminary Women's Leadership Program. She has a completed a Graduate Certificate in Spirituality from Hartford Seminary.
Robyn has over 35 years of experience in the human services field. She most recently served as the program director for the multidimensional family therapy, training, consultation and quality assurance Program for the State of Connecticut at Advanced Behavioral Health, Inc. She has over 30 years of experience working with adults and adolescents who have co-occurring disorders. She has managed and directed inpatient and outpatient substance abuse programs for adults and adolescents. Robyn provides clinical consultation to state programs, community-based substance abuse treatment programs, and the faith-based community in the Hartford and Washington, DC areas. She is a facilitator for the Saint Francis Pastoral Counseling Program and has served as an adjunct professor and lecturer for universities and community colleges. Robyn has authored many articles and publications that have been published in psychology journals.
As a change agent for the human services field, Robyn is a strong advocate for HIV/STD education/treatment, culturally competent, innovative, trauma sensitive, gender specific, family driven and quality services for families throughout the Diaspora.
Robyn is a national multidimensional family therapy trainer. She is a licensed and certified addictions counselor (LADC) and licensed professional counselor (LPC). She serves on many civic and community boards.
Rev. Robyn Anderson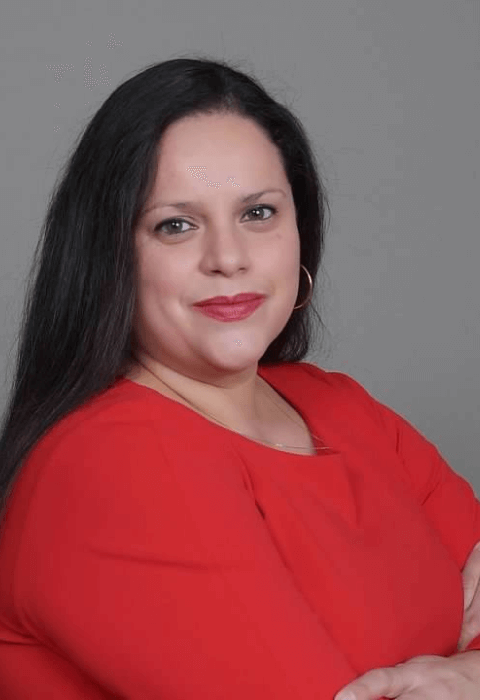 Liany Elba Arroyo is the director of the Department of Health and Human Services for the city of Hartford. Liany oversees five divisions whose aim is to improve and protect the health of the City's over 124,000 residents. Prior to coming to the City of Hartford, Liany served as the senior director for health equity at Power To Decide (formerly The National Campaign to Prevent Teen and Unplanned Pregnancy), associate director of the Education and Children's Project, and as the director of the Institute for Hispanic Health at UnidosUS (formerly the National Council of La Raza). In those capacities, she focused on improving the educational trajectory and health outcomes of our nation's Latino communities. Liany has spent over 17 years working in the government and nonprofit sectors developing programs and promoting public policies that aimed to improve the health status of communities of color across the nation. Liany holds a BA in psychology from Wellesley College, an MPH from Columbia University, and is Certified in Public Health. She has published several pieces on children and Latino health and has been cited by Spanish and English media, including The New York Times, Newsweek, and Univision.
Liany Elba Arroyo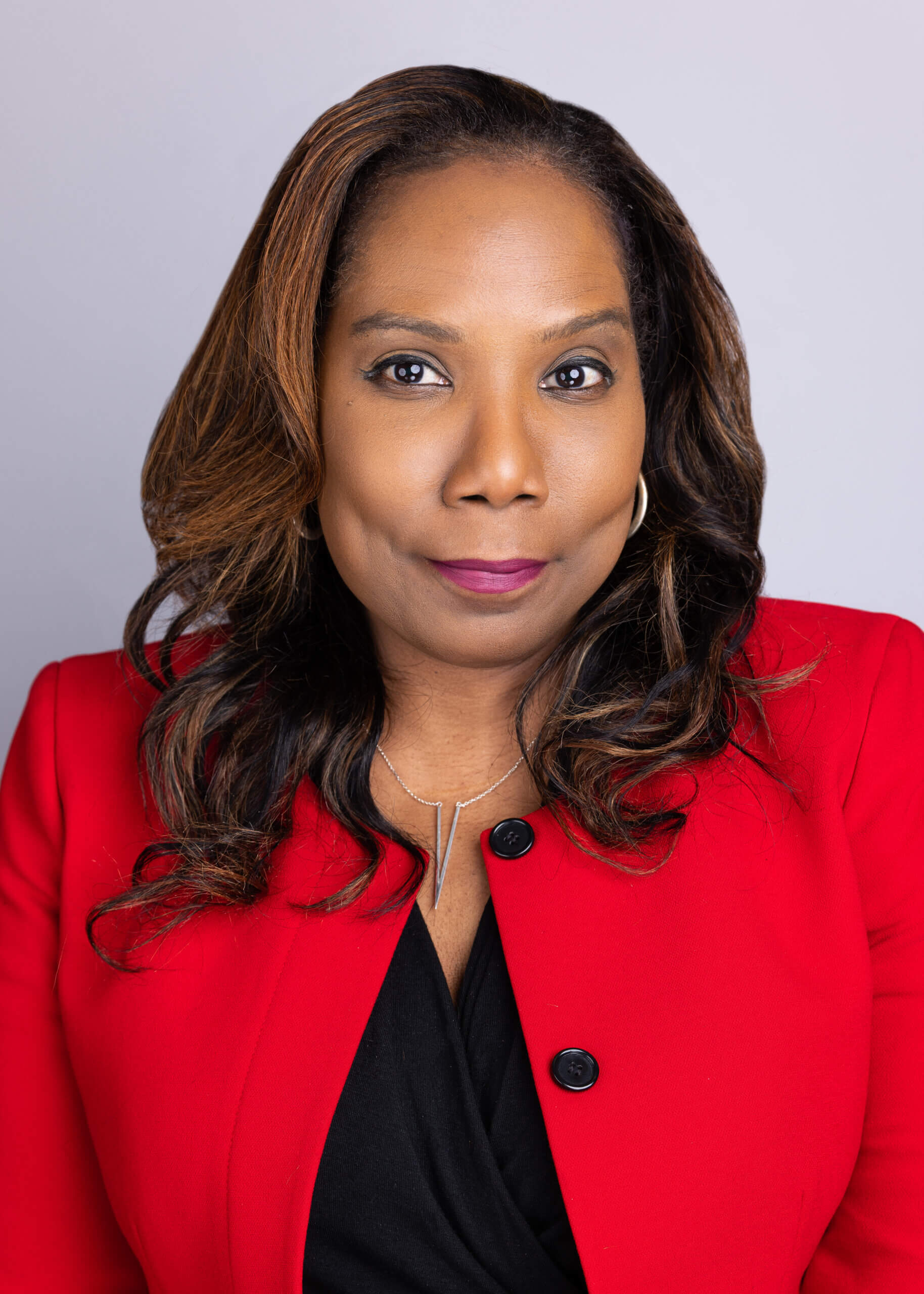 Linda Barry is a board certified surgeon and an assistant professor of surgery at the University of Connecticut School of Medicine. She also serves as assistant director and COO of the Connecticut Institute for Clinical and Translational Science (CICATS) at the University of Connecticut and is director of the Young Innovative Investigator Program (YIIP). In addition to her clinical work, Linda is the Co-managing Editor of the Journal of Racial and Ethnic Disparities, a publication that reports on the scholarly progress of work to understand, address, and ultimately eliminate health disparities based on race and ethnicity. She is a graduate of the foundation's Health Leadership Fellows program.
Linda Barry, MD, FACS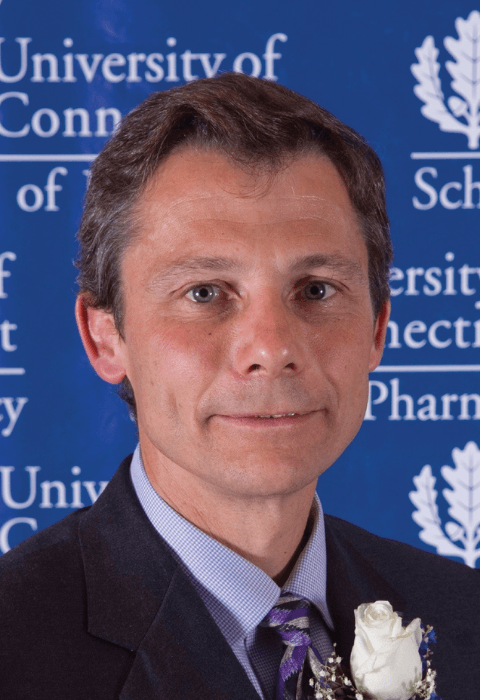 Thomas Buckley is an associate clinical professor of pharmacy practice at the University of Connecticut School of Pharmacy. His research interests include the intersection of pharmacy and public health.  Building on extensive global work in southeast Asia, he has formed successful partnerships with community based organizations in Connecticut in order to provide culturally and linguistically competent trauma-informed care to southeast Asian refugees and immigrants.
Thomas Buckley, RPH, MPH, FNAP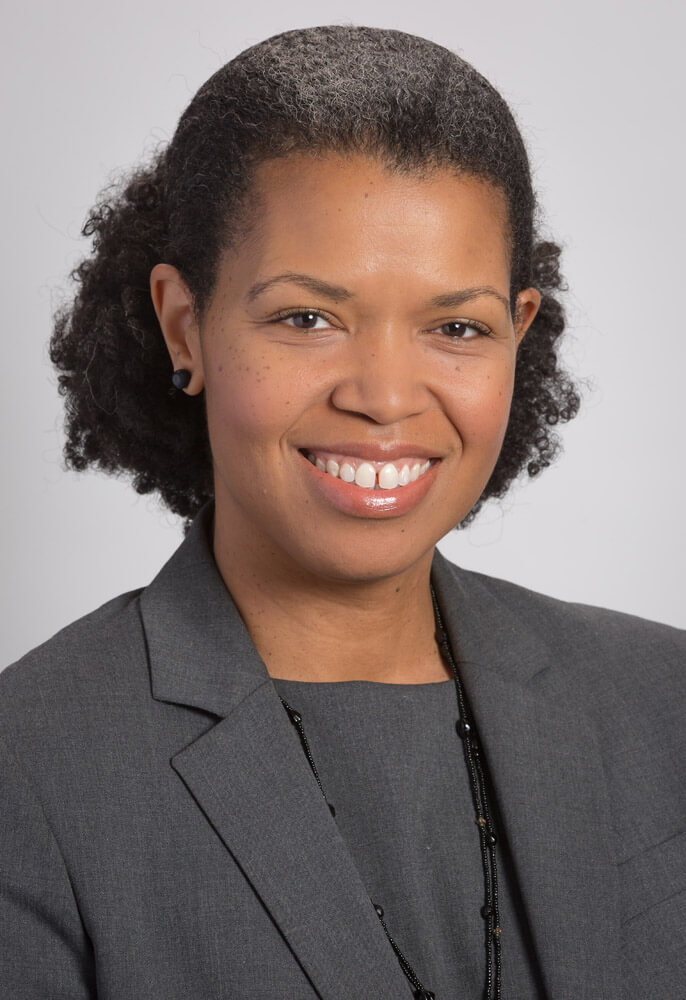 Darcey Lynn Cobbs-Lomax is the director of community connections and social impact for Yale New Haven Health System (YNHHS).  In this new health system role, Darcey is tasked with developing a system strategy for addressing health equity, working to establish new community connections and partnerships and measuring the impact of Health System programs in the local communities served by YNHHS. She received her bachelor's degree from Florida State University in French with a concentration in finance, her Master of Business Administration degree from Georgia State University with a concentration in personnel and employment relations and her Master of Public Health Degree from Walden University with a concentration in community health. A native of Bridgeport, Connecticut, Darcey is committed to improving community health and dedicated to working with the underserved.  She is a graduate of the Connecticut Health Foundation 2014 Leadership Fellows Class and served as a Senior Fellow during the 2014-2015 program year. She is also a graduate of the Connecticut Health Foundation Academy for Health Equity Advocacy and Leadership where she is championing a health equity advocacy policy project around community health worker reimbursement in CT. She has a commitment to her community and making an impact and is a past Board member of the Fair Haven Community Health Center Board of Directors and the Southern Regional Sickle Cell Association Board of Directors. She is currently a member of the Partnership for a Healthier Greater New Haven and serves as the co-chair of the access to care subcommittee.
Darcey Cobbs-Lomax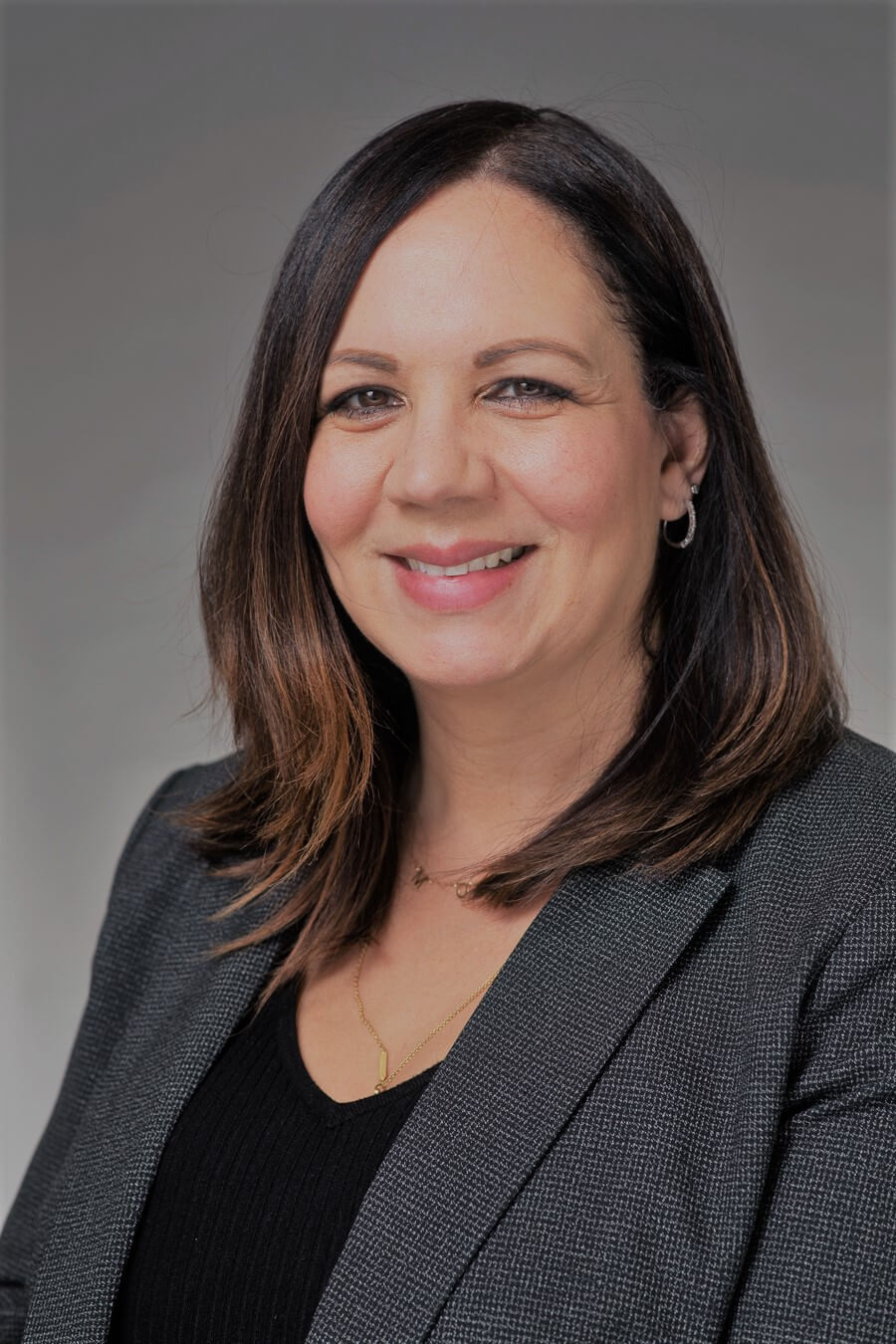 Liza Estevez is the manager of patient navigation and program manager for Yale New Haven Health, serving Bridgeport Hospital. Liza assists the health system in answering calls at its COVID-19 call center. The call center, located in Smilow Cancer Hospital, provides answers to patient questions about COVID-19. The call center takes calls locally, but has also taken calls from 20 states and Canada. Liza has also served as a member of the State Innovation Model's Community Health Worker Initiative. Liza earned her Bachelor of Science in Human Services from the University of Bridgeport.
Liza Estevez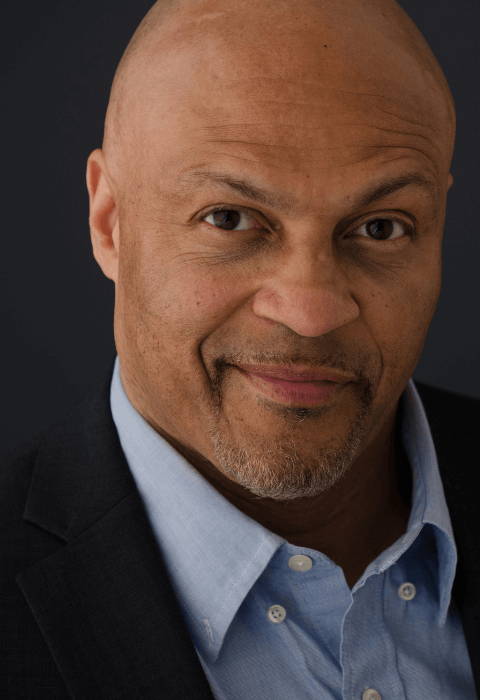 Guy Fortt is a retired firefighter and community leader with experience in program management, community outreach, and fundraising on behalf of corporate and nonprofit organizations. He previously served as president of the NAACP Stamford branch, for which he led initiatives at the height of the COVID-19 pandemic to reduce COVID-19 exposures in the African American community. As NAACP Stamford branch president, Guy also created and launched the annual MLK Breakfast in celebration of Rev. Dr. Martin Luther King. Guy previously worked for Advanced Behavioral Health as a case manager to families in the Norwalk community. Guy also has an advanced degree in sports and entertainment management from Columbia University, which he has used to support sports-related events and housing opportunities as the vice president of the Khairi Fortt Foundation.
Guy Fortt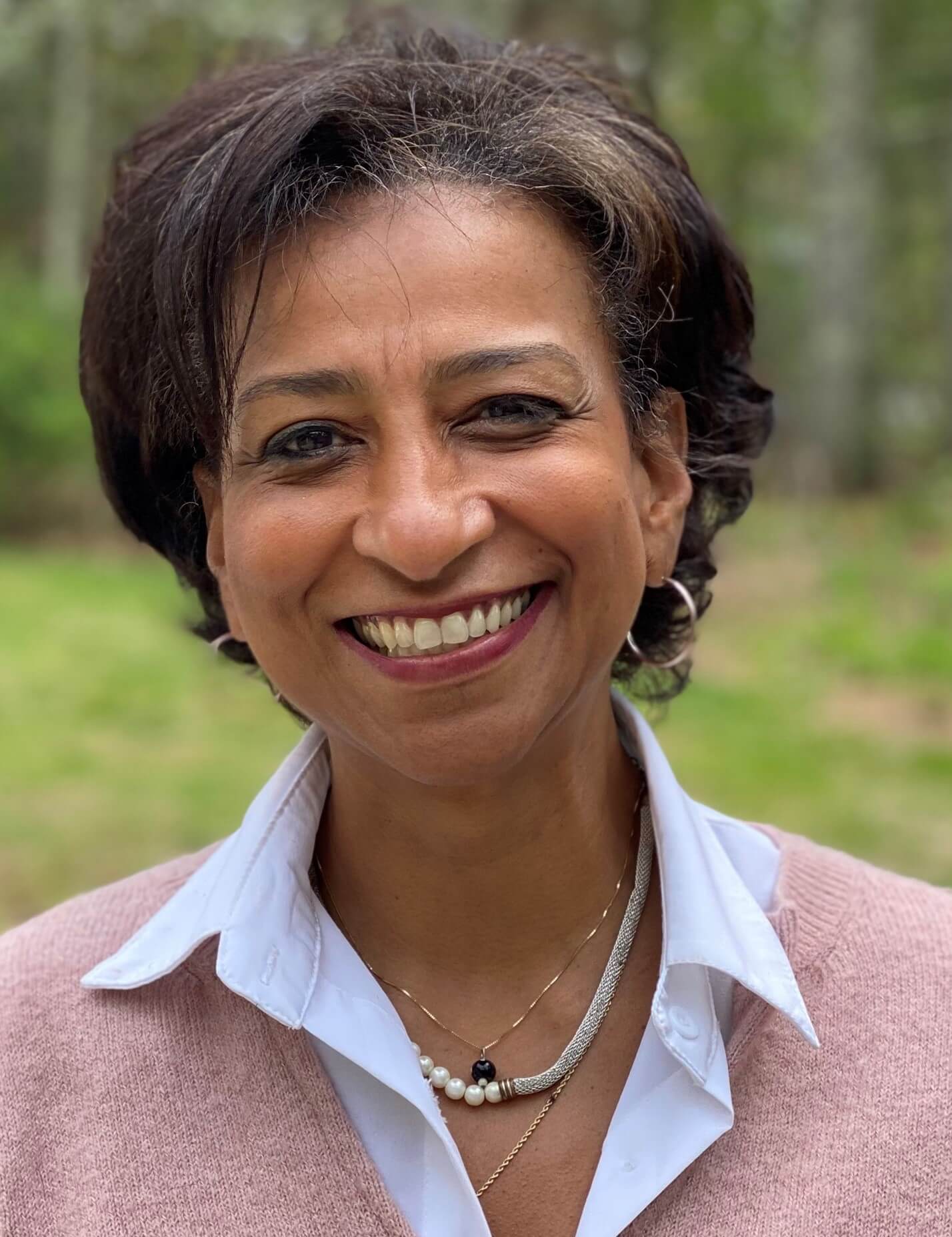 Lee-Ann Gomes is the director of human services for the city of Norwich. Prior to being named Director of Human Services, Lee-Ann had been Norwich's human services supervisor since 1986. Lee-Ann Gomes, who has a background in social work, plays a key role in many of the department's most critical initiatives and administers employment programs, Operation Fuel, emergency food and shelter programs and renter's rebates. She is also a Norwich Free Academy trustee, a member of the NFA Foundation and is president of the Connecticut Coalition to End Homelessness. Lee-Ann has been a Board member for the past three years of the United Way of Southeastern Connecticut and she serves on their Governance Committee. Lee-Ann holds a BA in psychology from UCONN, an MBA from the University of Phoenix.
Lee-Ann Gomes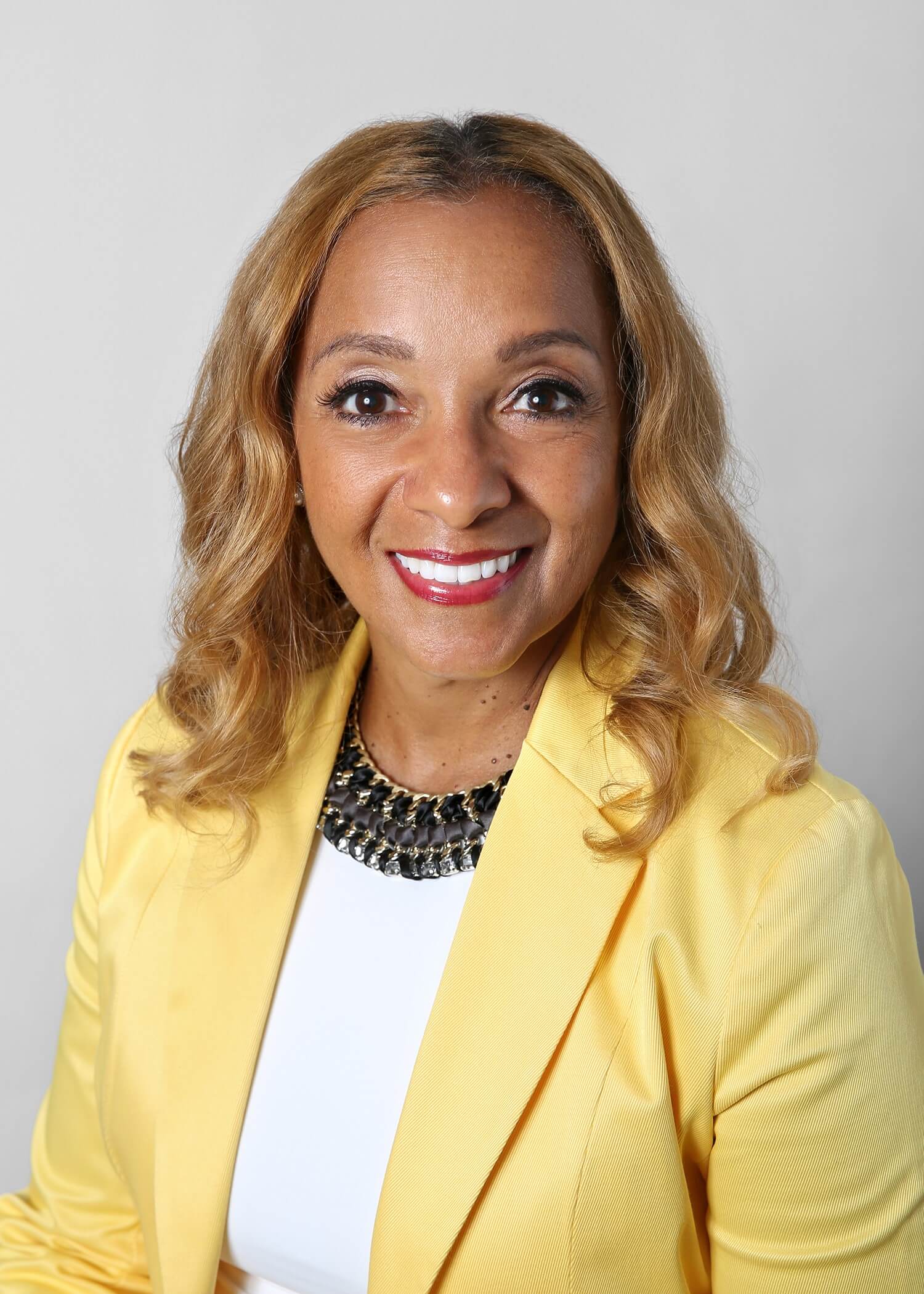 Yvette Highsmith-Francis is the vice president of Community Health Center, Inc.'s Eastern Region. Yvette has worked with CHCI for 24 years in a variety of capacities. In her current role, she oversees eight of the fourteen CHCI locations as well as the School Based Health services across the state. Committed to the elimination of racial/ethnic health care disparities, Yvette works diligently to ensure that the community's most vulnerable residents continue to have access to quality medical, dental, mental health and school-based services and that those services are delivered with dignity and respect. Yvette is actively engaged in the communities she serves and is committed to public and civic service in her personal time as well. Yvette currently oversees Community Advisory committees and is the co-chair of the PCMH+ Oversight Committee. She is a graduate of the UCLA/Johnson & Johnson Health Care Executive program as well as the Connecticut Health Foundation's 2009 Health Leadership Fellows Program. Yvette was a Martin Luther King Scholar at Long Island University and received her master's degree in management from Cambridge College.
Yvette Highsmith-Francis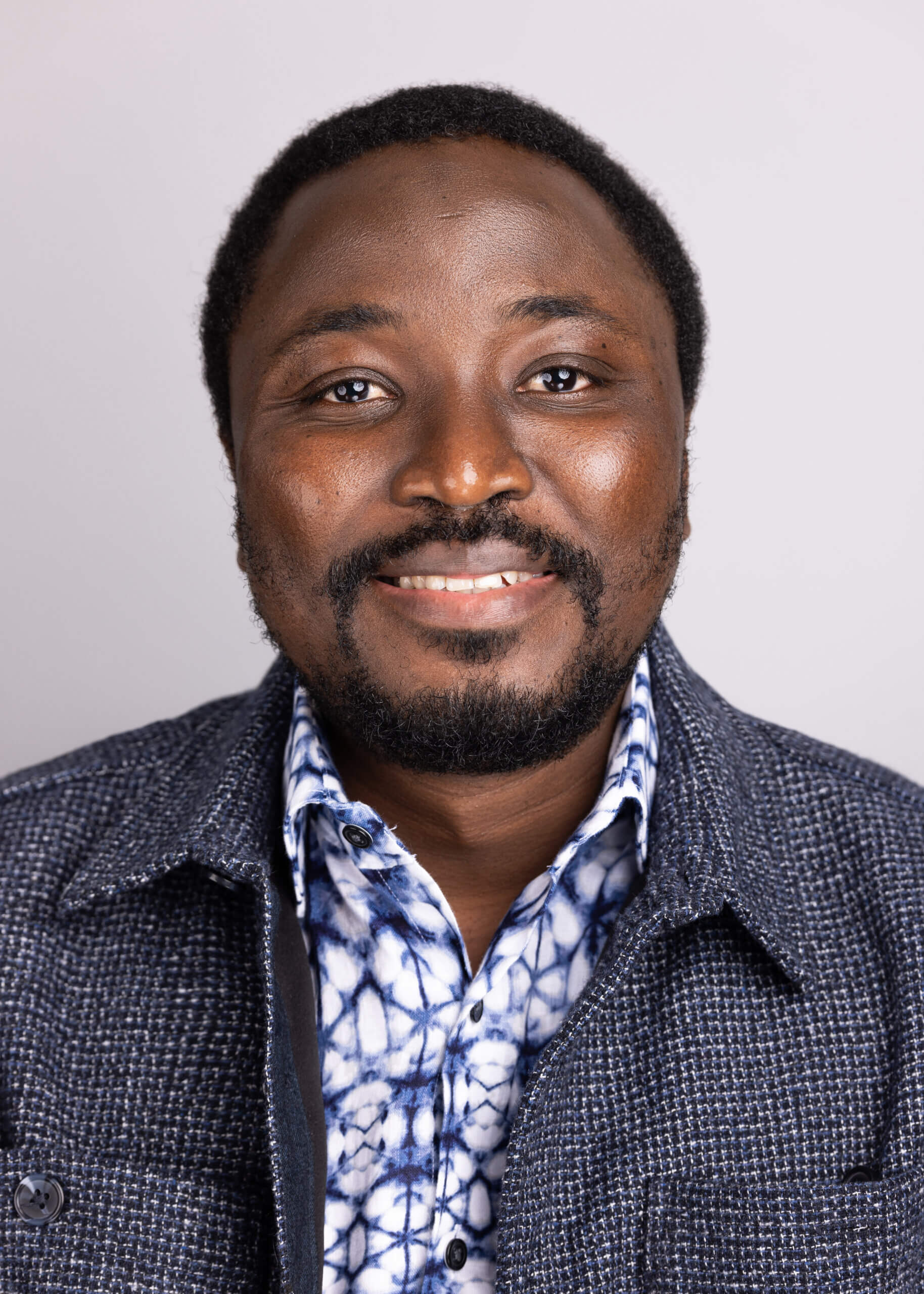 Fatawu Mahama is a community health worker with the Southwestern Area Health Education Center. Fatawu developed modules to integrate community health workers into the health care system, as part of the State Innovation Model Community Health Worker Initiative. His experience includes an internship at the Yale School of Medicine within the Clinical and Community Research, AIDS Program, Internal Medicine area, where he helped in research projects and assisted clinical staff on the Community Health Care Van in the New Haven area. Fatawu previously worked at Marrakech, Inc., where he served as a residential support staff providing clients with health education, coaching, and access to community resources. Originally from Ghana, Fatawu experienced firsthand the critical role that community health workers play in improving health equity in his country. As a community nutrition student in Ghana, he was engaged in a student research project at the University for Development Studies, where he joined 10 other students to prioritize community member strengths, weaknesses, opportunities, and threats to development, and then used that data to involve community members to make decisions on proposed needs for that community. Fatawu earned his Bachelor of Science in Public Health from Southern Connecticut State University. He is also a certified nursing assistant and has experience working with older adults.
Fatawu Mahama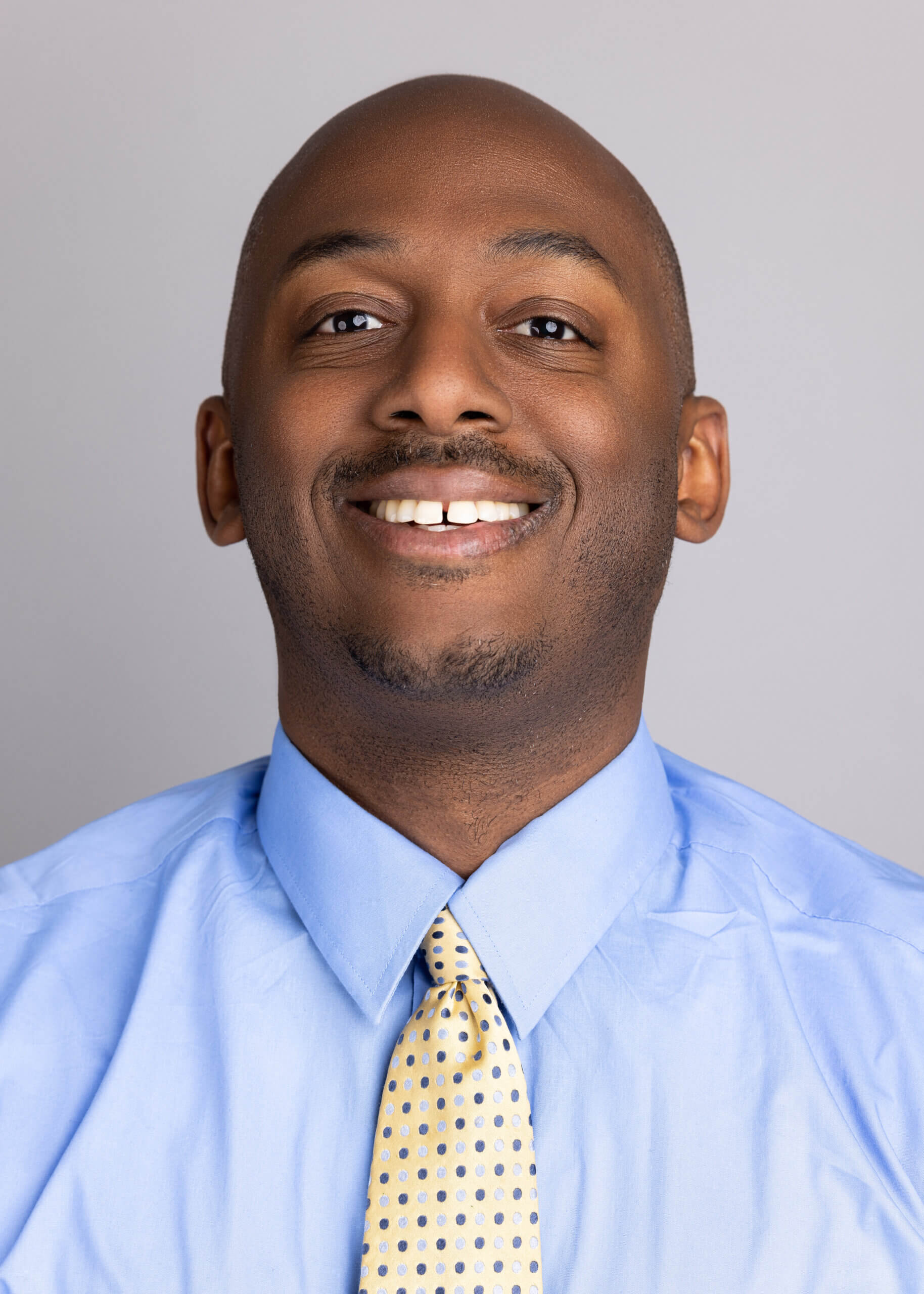 Sean has extensive experience working in diverse educational settings, mostly at the secondary level.  Currently, Sean is an assistant principal at Crosby High School and administrator of the Early College High School, an innovative program that affords the opportunity to Waterbury Public School students to earn an associate degree through Post University while matriculating through high school. Sean finds his passion in promoting public education and public policy initiatives that help to revitalize underserved communities. Sean has earned a BA from Howard University, an MA in teaching and a Certificate in advanced educational administration from Sacred Heart University, and a JD and Certificate in law and public policy from the University of Connecticut.  Sean has served on multiple nonprofit boards and commissions, including Re-Center, Waterbury Promise, and the Waterbury Board of Police Commissioners.
Sean Mosley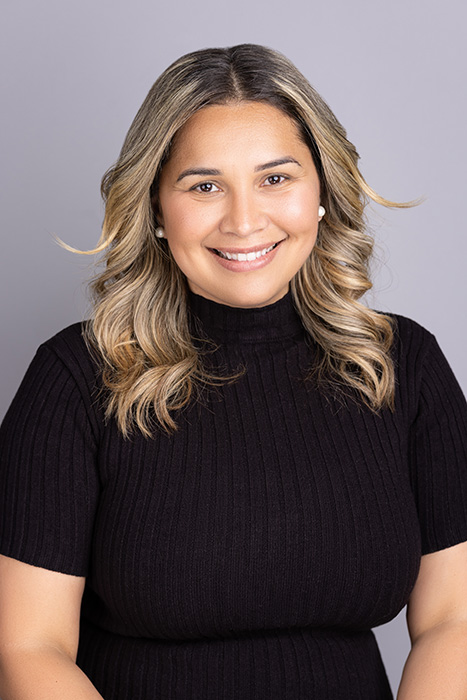 Emanuela Palmares is a Brazilian-American and serves as editor and partner of Tribuna Newspaper, a monthly publication in English, Portuguese, and Spanish founded her mother and sister in 1999. She is the co-founder and vice president of The New American Dream Foundation, a 501(c)(3) organization, created to serve as the philanthropic arm of Tribuna Newspaper, to promote our nation's rich immigrant history, highlighting the cultural, social and economic contributions of all immigrants, and the core American values of equal opportunity, progress and freedom in the areas of education, health and civic engagement. Emanuela has authored numerous articles on immigration and the Latino community. She has been an invited speaker at the esteemed Portuguese & Spanish Department of Yale University, the Philosophy & Humanities Department of Western Connecticut State University to speak on the topics including the South American immigrant experience and ethnic media, as well as a recurring panelist for the CT Department of Consumer Protection Cross Cultural Communication Forum.
Emanuela has received numerous awards. She was recognized by Fairfield County Business Journal's "40 under 40" as one of the best and brightest business leaders under the age of 40, and was also recognized by Latinos United for Professional Advancement as one of the "50 Most Influential Latinos in Connecticut." In 2016, she was honored with the Commission on Children's Robert Haller Memorial Award for Outstanding Community Service, in recognition of her leadership on behalf of Connecticut's children and families. In 2017, she was featured on Connecticut Magazine's 40 Under 40 list and was honored with United Way of Northern Fairfield County's Hometown Hero Award. In 2018 she received the State Education Resource Center Parental Involvement Recognition Award.
Emanuela Palmares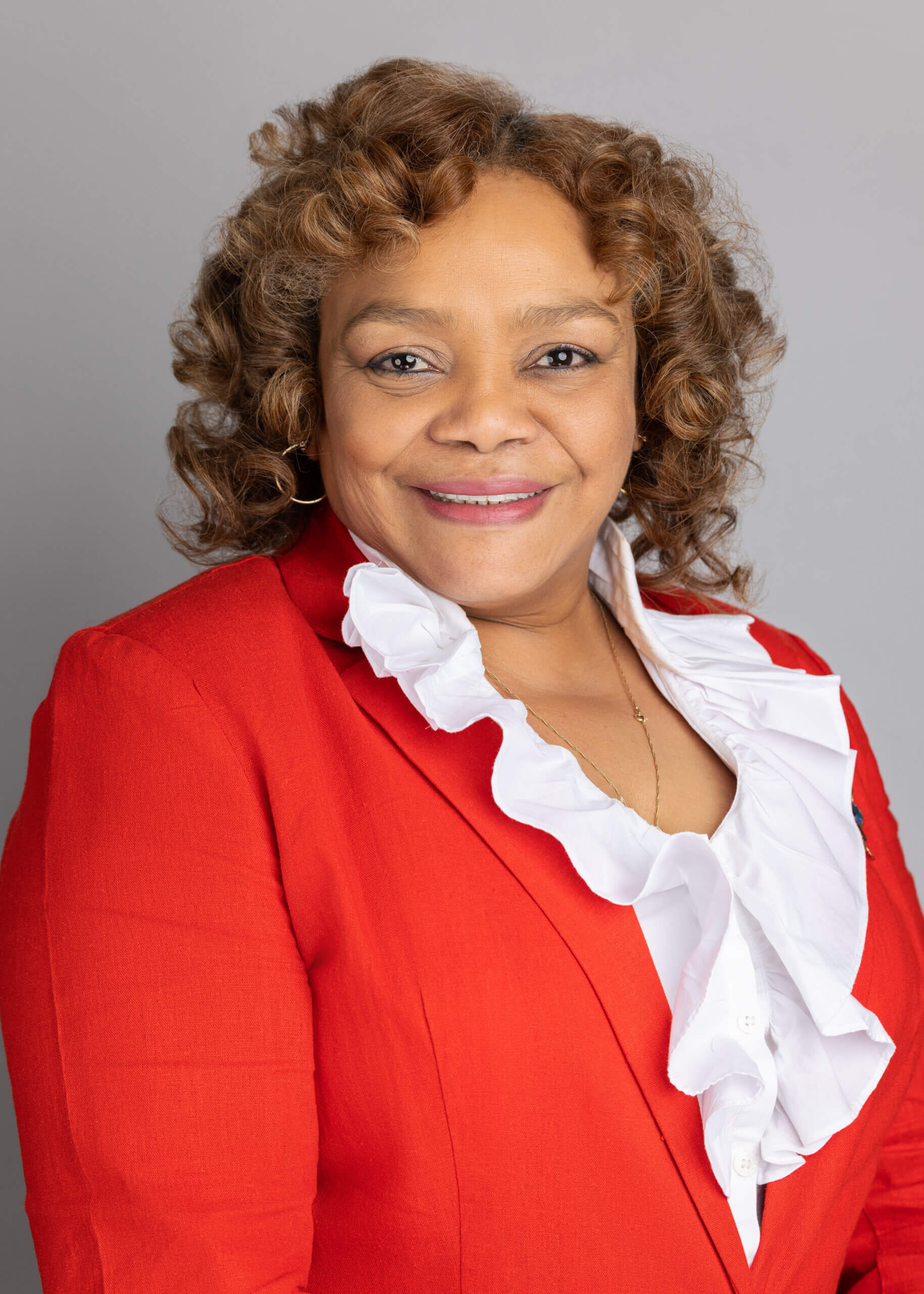 A native of San Juan, Puerto Rico, Nilda Paris studied at the Interamerican University of Hato Rey in general science and biology, earning an associate degree and certification in surgical nursing. She later moved to Bridgeport and, when facing a language barrier, in 1985, she decided to resume her studies in the medical field. This led to her certification as a CNA, phlebotomist, EKG technician, and a bachelor's degree in chaplaincy and pastoral care and notary public. These allowed her entry to work in various medical institutions. In 2009, she became involved as a volunteer in humanitarian organizations including the United Way as a community messenger, American Red Cross, Community Emergency Response Team (CERT), and Medical Response Corp. with the local Department of Public Health. Seeing that there was a need in the Latino and minority communities, she used her passion for charitable work to become a volunteer and serve as the voice of her community. Since 2016, Nilda has worked as a CCHW Outreach Coordinator for the Connecticut Center for Patient Safety (CTCPS). She also sits on the Board of Directors for CTCPS, Women in Recovery Education Corp, the Connecticut Chapter of the National Alliance on Mental Illness, and the Community Health Worker Association of CT. She is also a member of the Connecticut Healthcare-Associated Infections Advisory Committee, the Community Health Worker Advisory Board, and the National Community Health Workers Association. She received recognition from her community contribution as a "Volunteer of the Year" 2017-2018 granted by the CERT emergency management and the "Unsung Hero" award in 2019 granted by W.I.R.E.
Nilda Paris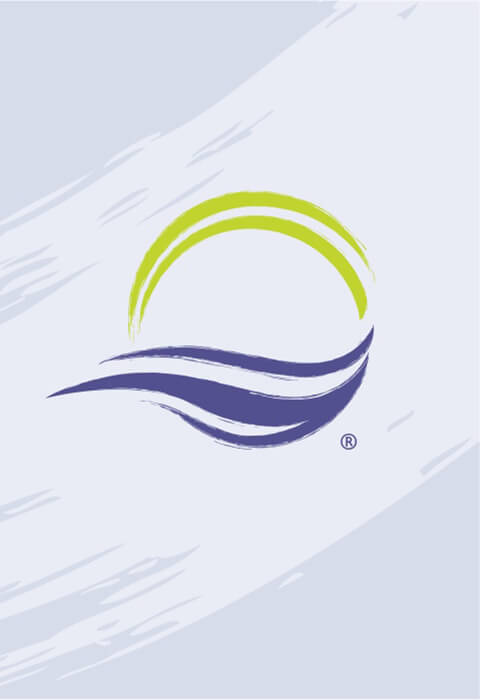 Christine Shaw serves as assistant treasurer for policy and senior advisor with the Office of the Connecticut Treasurer. In her role, she directs the corporate governance and proxy voting activities on behalf of the $36 billion Connecticut Retirement Plans and Trust Funds. Previously, she served as deputy treasurer, chief compliance officer and chief of staff to the Treasurer. Prior to joining the Connecticut Treasury, Christine was a litigation associate with the law firm of Day Pitney LLP, specializing in products liability defense and commercial litigation. She holds three degrees from the University of Connecticut (a BA in economics and political science, an MBA, and a Juris Doctor), and is admitted to practice law in Connecticut and the District of Columbia.
Christine Shaw, JD, MBA