HARTFORD (Conn.) – August 30, 2016 – The Board of Directors of the Connecticut Health Foundation (CT Health) elected two new members to serve three-year terms, during its recent quarterly meeting.  The new members are Dr. Saud Anwar, chair of the Department of Internal Medicine of Manchester Memorial and Rockville General Hospitals; and Tanya Barrett, senior vice president of 2-1-1 Health and Human Services, a program of the United Way of Connecticut.  They will serve through June 2019.
"We are excited to add two dynamic board members who are respected community leaders.  Each brings a unique perspective on the importance of health equity," said board chairman Gregory B. Butler. "These appointments strengthen our board in the vital areas of health care access and delivery, human services, and advocacy," added Butler.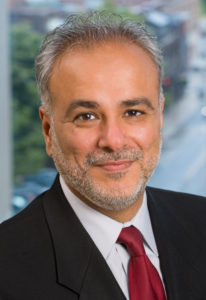 Saud Anwar, MD, MPH of South Windsor is a physician specializing in pulmonary and critical care medicine. Currently, he serves as chair of the Department of Internal Medicine of Manchester Memorial and Rockville General hospitals. He completed his specialty and public health training at Yale University. Dr. Anwar also serves as physician advisor to the Care Management Department of Eastern Connecticut Health Network (ECHN) and is also the medical director for the Clinically Integrated Network of Eastern Connecticut. Dr. Anwar has been involved in humanitarian and peace initiatives nationally and internationally, and has organized medical missions for disaster relief.  He is frequently invited to appear on television and radio.  He was Connecticut's first Muslim mayor when he served as mayor of South Windsor where he is currently on the town council.  Dr. Anwar formerly served on the foundation's Community Advisory Committee.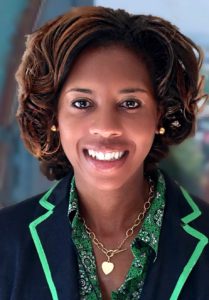 Tanya Barrett of West Hartford oversees the United Way of Connecticut's 2-1-1 Health and Human Services unit and specialty units.  2-1-1 helps to meet the needs of Connecticut residents by providing one-stop information, education, and connection to services ranging from crisis intervention to child care.  Ms. Barrett is a Fellow of CT Health's 2008 Health Leadership Fellows Program class and has remained active with the fellows network. Previously, Barrett was director of the United Way of Connecticut's HUSKY Infoline and a supervisor of the Children's Health Infoline.  Her past experience includes serving as a social worker with the Connecticut Department of Children and Families and as a job coach with the Mental Health Association of Connecticut.  The Western Connecticut State University and University of Bridgeport alum is on the board of Klingberg Family Centers.
About the Connecticut Health Foundation
The Connecticut Health Foundation (CT Health) is the state's largest independent health philanthropy dedicated to improving lives by changing health systems. Since it was established in 1999, the foundation has supported innovative grantmaking, public policy research, technical assistance and convening to achieve its mission – to improve the health of the people of Connecticut. Over the past 17 years, CT Health has awarded grants totaling close to $59 million in 45 cities and towns throughout the state.
In 2013, CT Health announced a five-year strategic plan that made expanding health equity the foundation's central focus. For CT Health, health equity means helping more people gain access to better care, especially people of color and underserved populations. Better care includes physical, mental, and oral health.
For more information about the foundation, please visit www.cthealth.org or contact Liz Kellner at liz@cthealth.org or 860.724.1580, ext. 13.