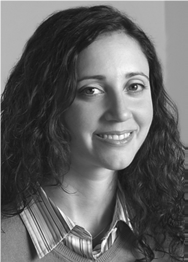 Anne S. Klee, a psychologist, is the program director at West Haven's Errera Community Care Center of the Veterans Administration Connecticut Healthcare System. The Center works to reintegrate homeless veterans suffering from severe mental illnesses and substance abuse disorders, back into their communities.
Klee, who earned a bachelor's degree in urban studies at Columbia University and a doctorate in clinical health psychology at Yeshiva University in New York, also serves as the clinical director of the Psychosocial Rehabilitation Fellowship Program, which strives to instill the principles of psychosocial rehabilitation in recent mental health studies graduates.
Prior to her work in Connecticut, Klee co-founded the Adolescent Health Alliance in New York City, a nonprofit organization focused on creating and implementing health intervention programs for urban adolescents.
Anne S. Klee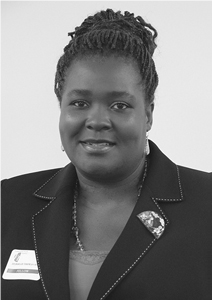 A lifelong resident of Bridgeport, Deborah Thomas-Sims has devoted her life to public service.  In her professional career, she serves as the executive director of the Charles D. Smith, Jr. Foundation/ Education Center and has dedicated her life to improving the quality of life for Bridgeport residents and their families.
Thomas-Sims has developed successful partnerships with the faith- based and business communities. She designed several award winning programs for the Education Center, which received national recognition.
Thomas-Sims, who earned a bachelor's degree in business administration from Sacred Heart University in Fairfield, is currently the vice-chairperson of the Bridgeport Housing Authority and a board member of the Prayer Tabernacle's Love Christian Academy.
Deborah Thomas-Sims lives in Connecticut's largest city, Bridgeport, with her husband, Vaughn Sims, Sr., and their two children, AiMeé and Vaughn.
Deborah Thomas-Sims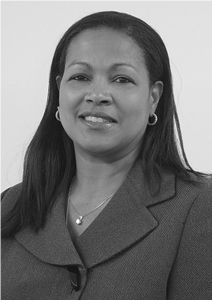 One of Debra J. James' greatest passions is her commitment to youth. "I believe the adults owe a great deal to the youth and young children today," she says. "We have failed them miserably. They have been neglected and abused, unwanted, unloved and misguided…and we see the 'fruit' of that neglect now."
James, a wife and mother, is a community relations specialist at Wallingford-based Community Health Network of Connecticut, and is an ardent promoter of personal outreach to others. Her commitment to young children is evidenced by her involvement with young mothers and their babies through a local health care facility. The New Haven native believes strongly that an overemphasis on self detracts from the quality of one's life.
James, who earned a bachelor's degree in industrial/organizational psychology from Albertus Magnus College, hopes one day to operate a family learning center where the family unit can develop the tools for daily living and an improved quality of life.
Debra J. James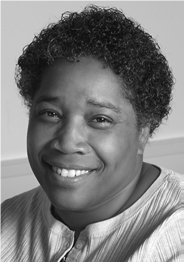 Diann Pertillar, an eligibility advocacy coordinator for Middletown's Community Health Center, Inc., is an enthusiastic, experienced, and highly capable community leader who believes in the power of partnership in helping to improve the health care system.
"I would like to find a way to use every conversation, meeting, hobby, skill and joy to help others," she says. Pertillar, who earned a human resource management certificate from Post University in Waterbury, also believes that churches should play a larger role in establishing a sense of community, and work with health, social and economic service agencies to improve public well-being.
As an active contributor to her community, Pertillar serves as charter president of the Middlesex Community Lions Club. Both the Lions and the Center have similar missions to help others, and their goals and objectives "mesh" nicely with her own. "Basically," says Pertillar, a proud wife, mother and grandmother, "I would like the opportunity to share my blessings."
Diann Pertillar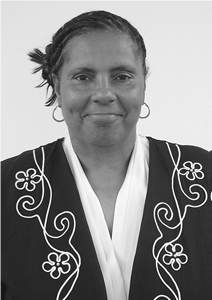 Dorothy Jones knows what it means to persevere in the face of obstacles. A widow who lost a teenager to illness, Jones is the mother of a teenage daughter and two sons, one of whom is disabled.
Still, somehow she finds the time to be a full-time social work student at St. Joseph College in West Hartford. Jones, the co-chair of East of the River System of Care, a community collaborative to improve the children's mental health system in Manchester and surrounding  areas, also earned an associate's degree in social service from Manchester Community College.
As an advocate, Jones has interacted with various agencies and bureaucracies that sometimes have been less than encouraging as she seeks out what she needs.  Yet, she refuses to be discouraged.   "I continued to knock on doors to get what was needed," says Jones, adding that her resiliency can help to inspire others to do the same.
Dorothy Jones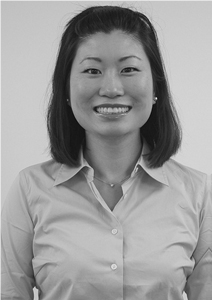 Elizabeth Myung Sook Krause, a program officer at the Connecticut Health Foundation (CHF), is responsible for developing and implementing grantmaking approaches in the areas of health disparities, children's mental health, and oral health. She also provides technical assistance as well as program planning, management, and evaluation.
Before joining CHF, Krause was a prevention specialist with the Public Health Prevention Service, a Centers for Disease Control and Prevention (CDC) national training program. The three-year program included rotations with the National Center for Injury Prevention and Control, the CDC Foundation, and a two-year field placement with the Colorado Department of Public Health and Environment.
Krause, who earned a bachelor's degree in psychology from Smith College and a master's degree in public health from Harvard University, also completed two temporary duty assignments with the CDC Global AIDS Program office in Rwanda.
Elizabeth Myung Sook Krause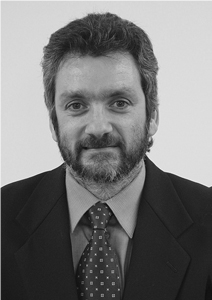 The theme of betterment, both on a personal level and on a community level is central to the work of Gerardo Sorkin, director of Behavioral Health Outpatient Services at United Community and Family services in Norwich.
The father of twins notes: "I believe that we are active participants in the creation of our own destiny, and that we can create a healthier world for our children," he says. He also believes strongly in respecting, understanding, and honoring all of our differences so that the world is a place where everyone feels safe and welcomed.
Sorkin, who graduated from Argentina's Universidad Nacional de Cordoba with a bachelor's and master's degrees in psychology and earned a master's degree in social work from Yeshiva University in New York, hopes that the Leadership Fellows Program will help him develop the skills and knowledge base necessary to work more effectively to better the lives of those who are in need.
Gerardo Sorkin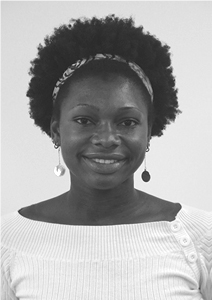 Gina Leean Calder, who earned a bachelor's degree in psychology from Yale University, is currently working as an associate at MATRIX Public Health Consultants in New Haven.
Her personal experience, as well as her current position, has helped her to better understand that racial and ethnic health disparities must be tackled in many ways, and that the leadership and involvement of people of color is essential to conquering these wide-ranging health problems. As an African-American woman, she has made it her mission to raise awareness of health disparities and facilitate involvement in health issues.
Currently, Calder is working with two friends to create an organization that offers consulting services to churches and other faith-based organizations. In addition, she is an active member of the Delta Sigma Theta Sorority, Inc., and is campaigning for a seat on the New Haven Board of Aldermen.
Gina Leean Calder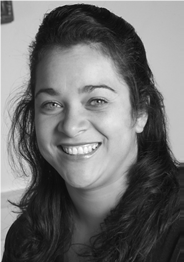 Jacqueline Torres, statewide project coordinator for the Connecticut Coalition Against Domestic Violence, is an activist who works on behalf of communities of color especially in relation to public policy, legislation, and advocacy.
As a Latina, she is diligent about ensuring that her community is not shortchanged due to language barriers, cultural beliefs, and diversity issues. She believes strongly in educating and empowering this community about civil rights, human rights, and social justice, to better enable them to protect themselves.
Torres, who earned a bachelor's degree in theology and is pursing a master's degree in family counseling at the Latin University of Theology of the State of California in Bridgeport, hopes to run for public office so that she can address the needs of racially and ethnically diverse communities.
Jacqueline Torres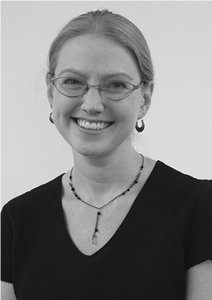 Kari White is a research associate at the Yale University Department of Epidemiology and Public Health. She currently works on a project to reduce the incidence of low birth weight babies and risk for HIV  and sexually transmitted diseases among young minority women.
White works zealously toward improving equity in health care services and health outcomes for minority and underserved populations. Her future plans include working across the domains of medical practice, academic research and community organization to improve the health of immigrant populations.
White earned a master's degree in public health from Tulane University, a master's degree in Latin American Studies from the University of Arizona, and a bachelor's degree in psychology from the University of New Mexico.
Kari White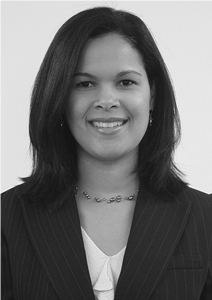 Karina Jiménez Lewis, a policy writer at the Connecticut Department of Children and Families (DCF), strongly believes that every Connecticut resident should have access to quality health care that includes mental, medical, and oral health services, regardless of level of income or immigration status.
Lewis, who earned a bachelor's degree from Elms College in Chicopee, MA, and a master's degree in social work with a concentration in policy practice from the University of Connecticut School of Social Work, has worked extensively in the child protection field on permanency-related issues; has collaborated on issues of continuum of care for mentally ill children and youth; and has examined the impact of DCF policies on the populations served.
Karina Jiménez Lewis lives in West Hartford with her husband, Chris, and her daughter, Indira.
Karina Jiménez Lewis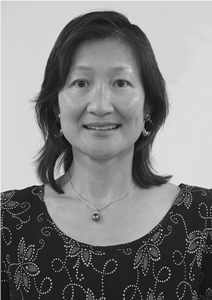 Laurie Julian is the program manager of government affairs at the Connecticut Primary Care Association. She has played an active role in advocating for comprehensive, accessible, and quality health care for underserved and disadvantaged populations.
Before she earned a master's degree in public health from the University of Connecticut Health Center in 2004, Julian was an attorney at CHUBB Specialty Insurance for six years. The native of Seoul, South Korea, also earned a bachelor's degree in legal studies from Quinnipiac University and a law degree from the University of Connecticut.
With her public health and legal training, Julian strives to ensure that local, state, and federal policymakers will be responsive to public health needs by adopting and maintaining important public health policies and programs.
Laurie Julian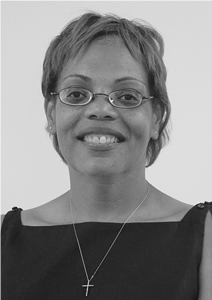 Linda S. Smith, who serves as the satellite manager/staff educator for the Bridgeport Community Health Center, is pursuing her passion— health education.
Smith, who earned a bachelor's degree in health education and a master's degree in community health education at Old Dominion University in Virginia, seeks to empower individuals, especially youth, by assisting them not only in gaining knowledge, but also in applying newly acquired information.
By doing so, she bridges the gap between knowledge and wisdom.
As for her ambitions for the community and the world at large, Smith says, "My hopes for the future are many, but the one which prevails overall is my desire that those who are less fortunate and not considered 'desirable' will have a healthy and productive life."
Linda S. Smith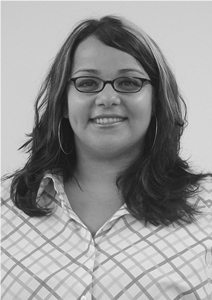 "I define a leader as someone who is able to influence, challenge, inspire and provide guidance while motivating others to follow.  At the same time, a person who possesses the extraordinary gift of leadership also knows when to be a follower and allow others to lead the way."
Magdaly Font-Díaz currently works as an assistant site liaison for Making Connections in Hartford, a community-wide effort to connect families to opportunities that will improve their quality of life.
Font-Díaz is passionate in her belief that the only way to begin creating change through unity and advocacy is by bringing people together across racial, ethnic and neighborhood lines to address common issues.  Having been born and partially raised in Puerto Rico, Font-Díaz believes it is crucial that voices from all cultures, backgrounds, and languages have a chance to be heard.
Magdaly Font-Díaz is currently pursuing a bachelor's degree in human services at Springfield College in Massachusetts and plans to attend law school upon graduation.
Font-Díaz lives in Hartford with her husband and three children.
Magdaly Font-Díaz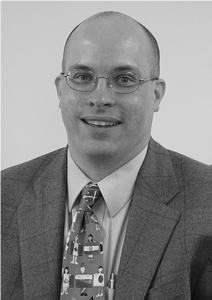 Matthew LeMaster's passion is children's mental health care. As a junior at the University of Kentucky, he experienced his first psychiatric rotation at a juvenile detention center. This experience helped him decide his life's work.
LeMaster, who earned a bachelor's degree in nursing at Kentucky  and a master's of nursing degree at the University of Washington, works as a psychiatric advance practice registered nurse (APRN) for Community Health Resources in Manchester.
When asked what he'd like to see change, he responded, "My hope for the future is for there to be a fundamental shift in this country so that its citizens view health care as a basic human right."
Matthew LeMaster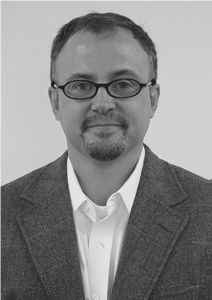 As a public health laboratory research specialist for the Connecticut Department of Public Health (DPH), Michael A. Smith hopes to continue to make positive contributions to the public health of Connecticut's residents.
Following several years service with the U.S. Army, Smith earned a bachelor's degree in microbiology from Pennsylvania State University and a doctorate in molecular biology from Yale University.
Through experiences like the Leadership Fellows Program, Michael Smith hopes to gain greater perspective on the problems confronting varied communities. He believes that only through strong leadership will these problems be resolved.
Smith lives in Meriden with his wife, Jennifer, and two children, Zoe and Caleb.
Michael A. Smith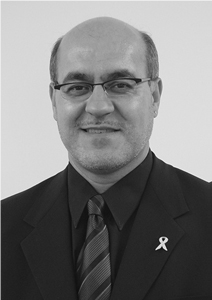 South Bronx, New York native Richard Torres realized at a young age that health care in impoverished communities was inadequate in numerous ways. Experiences early in his life molded his professional dreams to provide quality, culturally sensitive healthcare in an urban community.
Torres, who is the chief medical officer at the Bridgeport Community Health Center, arrived in Connecticut in 1986 as a National Health Service Corps Scholar. In addition to serving the health center over the past 19 years, Torres also serves as a clinical assistant  professor at the Yale University School of Medicine. He also worked for the City of Bridgeport Health Department and collaborated with the Connecticut Department of Public Health, where he wrote the seminal work, The State of AIDS in Latinos in Connecticut.
Torres was a health fellow at Harvard University and earned a bachelor's degree in biology from Fordham University, a medical degree from Boston University and a master's degree in public health from Southern Connecticut State University.
Richard Torres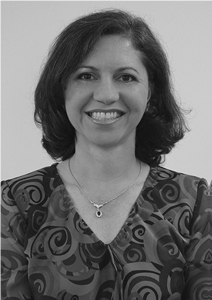 As a mother of two children, Rose Abréu-Sánchez knows the importance of being an educated parent who can make informed decisions regarding her children's well-being. Also, being a parent of a special needs child, she understands the necessity of being involved with school and the community. She has worked with several groups to increase parents' awareness of appropriate resources.
"I would like to see parents educated enough to raise their children to be physically and mentally healthy for a brighter future," says Abréu- Sánchez, who is a bilingual family resource coordinator at both the Yale Center for Children with Special Health Care Needs in New Haven and at ReachOUT, Inc., an agency that provides early intervention services for children from birth to three years old.
Abréu-Sánchez, who was born in New York and raised in the Dominican Republic, studied bioanalysis at The Universidad Nacional Pedro Henriquez Ureña in the Dominican Republic.  She lives with her husband and two daughters in Milford.
Rose Abréu-Sánchez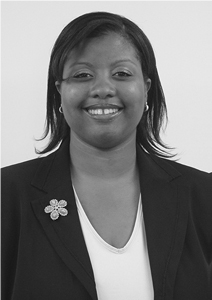 Stephanie R. Guess describes herself as "a woman who has a passion for empowering others to take ownership of themselves and their communities." As director of housing supports for Sound Community Services in New London, Guess is an advocate for the homeless and those with diminished access to health care. She believes that housing and health care are inextricably linked and sees the two as basic human rights.
Guess' Christian faith has inspired her to excel in her work and believe in her capabilities. She approaches her roles of wife, mother, and community leader with the same diligence, optimism, and desire for success.
Guess, who studied sociology at the University of Connecticut and plans to continue her education in the field of public administration, hopes that the Leadership Fellows Program will help her develop her skills as an advocate and create "opportunities for empowerment" for the underserved.
Stephanie R. Guess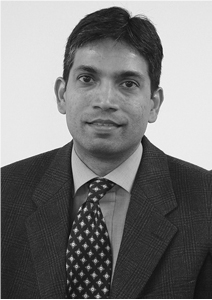 Dr. Sunil D'Cunha, the medical director of StayWell Health Center in Waterbury, considers himself fortunate to have the opportunity to use his leadership positions to provide "service with a smile" as both a medical director and as a board member of Family Services Woodfield. By his own admission, he is working hard to be "a great light for minorities, especially for Asians in America."
D'Cunha sees his role not simply as a physician, but as a social worker, listener, and "conduit" to good health for his patients.
"My future is bright," says D'Cunha, who earned a medical degree at St. John's Medical College in Bangalore, India. "I see myself improving the care of the downtrodden, reducing the burden of disease, improving medical outcomes, and eliminating disparities."
Sunil D'Cunha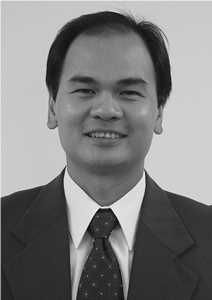 At the age of 14, Tung Nguyen left his family behind in Saigon, Vietnam, and emigrated to the United States. Despite the challenges of learning a new language and adjusting to a new culture, Nguyen earned a bachelor's degree in molecular biology at the University of Connecticut and started a career in medical research at the University of Connecticut Health Center (UCHC).
While working at the Center, Nguyen learned about public health, started taking non-degree courses, and eventually earned a master's degree in public health at UCHC. Prior to graduation, he was offered a position as an epidemiologist with the City of Hartford Department of Health and Human Services, a position he has held since 2001.
Nguyen is excited about what he does and what he has accomplished, yet he sees much more work to be done. "My hope is that, as a developed country, we will recognize who we are and unite, regardless of our skin colors, to provide much-needed leadership and become a strong model in eliminating all disparities."
Tung Nguyen