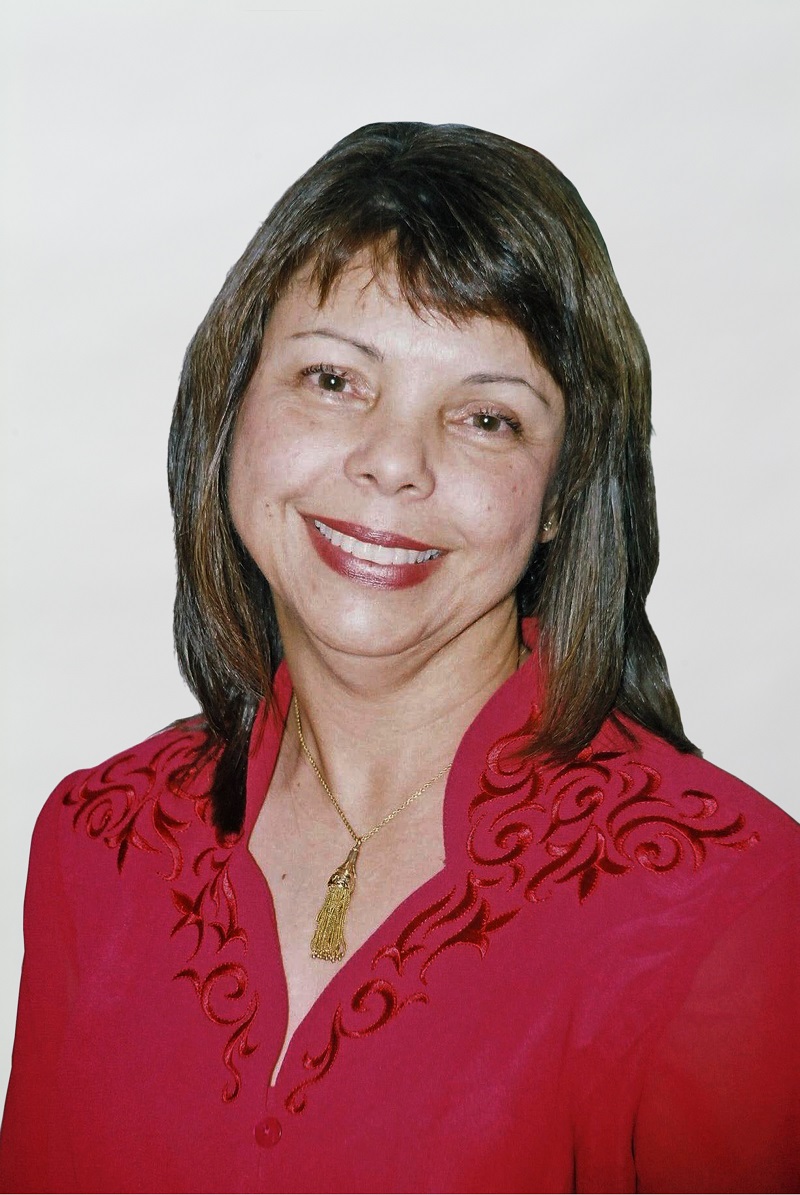 In 1979, Catalina Caban-Owen – who prefers her childhood nickname, Catina – was recruited to direct a Willimantic- based mental health program for Latinos. After 13 years heading up that program, Caban-Owen, who was born in Puerto Rico, took a position with the Windham Public School System, where she is currently a social worker. "When I was growing up, my teachers thought I was probably intellectually delayed at best, because it would take me so long to read and study," recalls Caban-Owen. "It was not until I was a junior in high school that it was determined that the reason I was 'slow' was because I could not see well. After I started using eye- glasses, I made it to the National Honor Society." Caban-Owen, an oil painter, photographer and traveler, continues.
"I don't want to ever recover from this childhood experience. Actually, I have used it to propel me to become a social worker who advocates for access to health services, especially to eliminate racial and ethnic health disparities that have been a perennial issue in the lives of my clients. The children and families I serve keep me grounded and honest."
With an undergraduate degree in psychology and master's degrees in social work and public administration, Caban-Owen is currently a doctoral candidate at the University of Connecticut's School of Social Work, where she is an adjunct professor. She also finds time to teach at Eastern Connecticut State University and serve on the Windham Memorial Hospital Board of Directors.
Catina Caban-Owen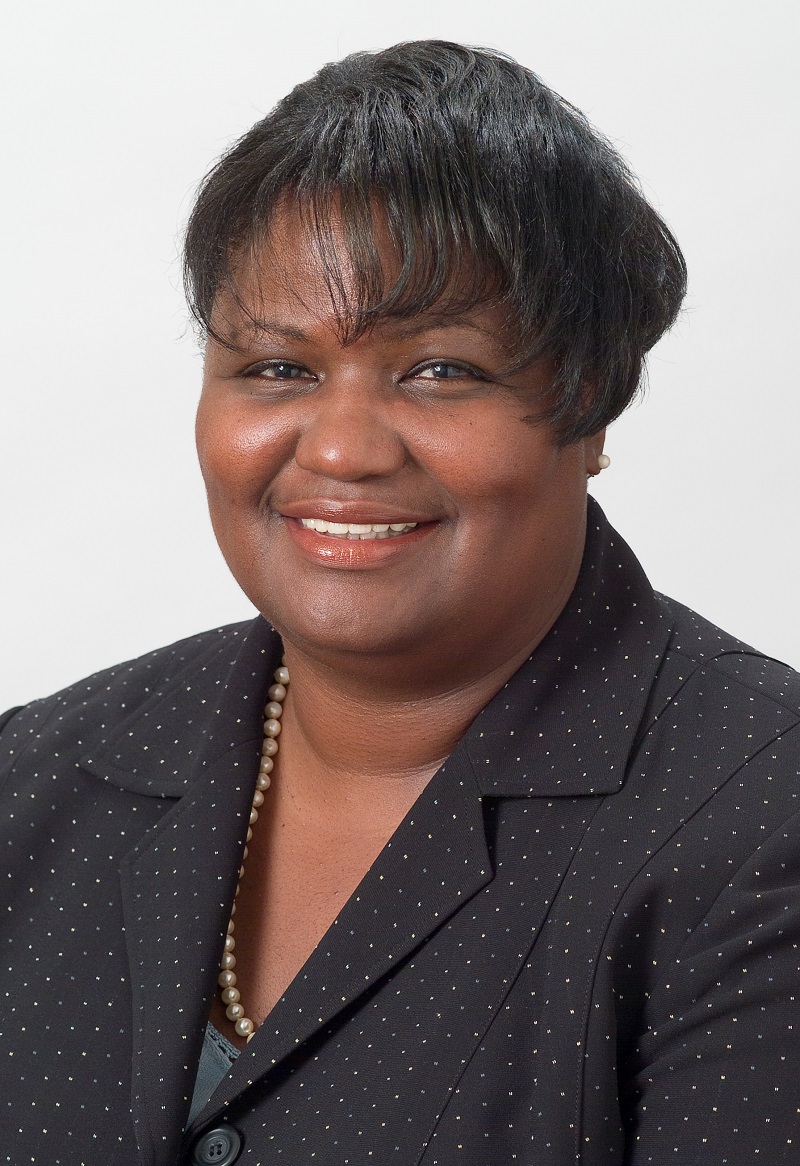 Sandra Carter Brown is program manager for Hartford Hospital's Center of Excellence for Bioterrorism and Emergency Preparedness, a resource for emergency surge capacity and training initiatives for 15 hospitals under con- tract with the Connecticut Department of Public Health. She also supervises a Web-based emergency notification system serving the state's 32 acute care hospitals. "In my role, I clearly see the need to reach racial and ethnic minorities with the messages regarding emergency preparedness that are being formulated for citizens throughout the state, often without input from the 'hidden' communities," says Carter Brown, who has served on the boards of several community service organizations, including the Sickle Cell Disease Association of Connecticut, Simsbury A Better Chance, Inc., and the North Central Connecticut EMS Services Council.
"As an African-American woman, I am often alone or among very few people of color at the table when discussing emergency preparedness initiatives," she says. "Emergency preparedness is one of the areas where the disparate treatment and lack of inclusion of racial and ethnic minorities will result in a disproportionate negative outcome for those groups in the event of a disaster."
With a law degree from the University of Connecticut School of Law and undergraduate and graduate degrees from the University of Hartford, Carter Brown has worked as an attorney with the Federal Deposit Insurance Corp., a real estate attorney for a Hartford-area law firm, and an administrator with the Connecticut Community College System Office. When not immersed in her work, she is a passionate theater-goer. "I am mesmerized by live performances, whether drama, comedy or music."
Sandra Carter Brown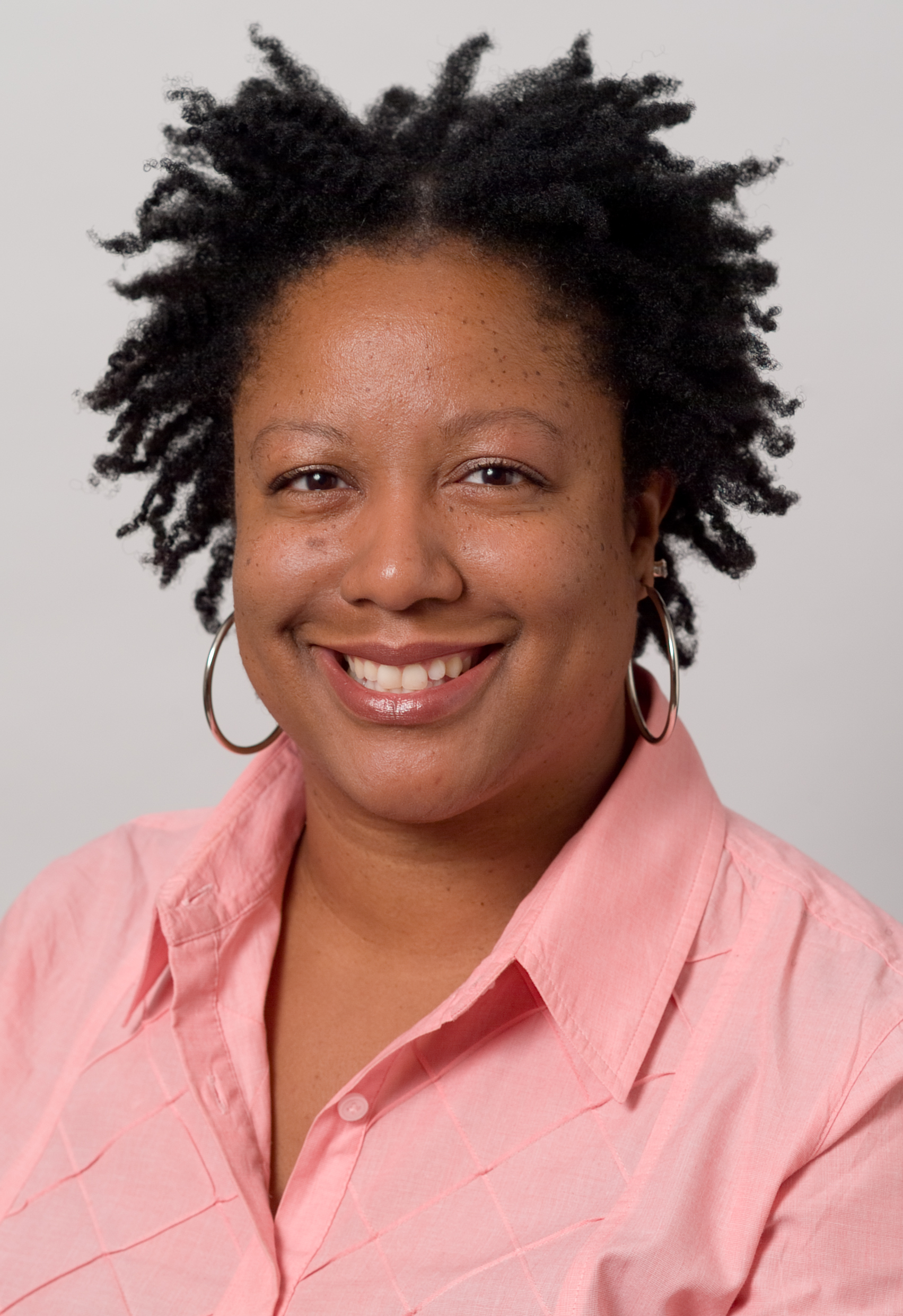 While working on her bachelor's degree in nursing at Columbia University, Lucinda Canty did a clinical rotation at Harlem Hospital's Newborn Intensive Care Unit, where she developed a passion for nurse-midwifery. It is a passion that she has called upon for more than 13 years as a midwife in the Hartford area, including a decade as a certified nurse-midwife at Hartford Hospital. "As a nurse-midwife, I provide health care to women during pregnancy, childbirth and the postpartum period," says Canty, who holds a master's degree in nursing from Yale University. "Although I provide care to women of all ages, I work primarily with adolescents. I have developed educational and support programs for both pregnant teens and teen mothers."
Canty, who loves to paint in her spare time, also has been actively involved with teen pregnancy prevention outside the hospital setting, working with girls ages 9-18 involved in a Hartford-based program called Always on Saturday. "We meet on Saturdays throughout the school year to discuss topics from puberty and reproduction, to decision- making and goal setting," she says.
Canty emphasizes that throughout her nursing and midwifery career, she has seen first-hand the many racial and ethnic health disparities in women's health, particularly with regard to preterm labor and delivery, low birth- weight babies, pregnancy related hyper- tension, sexually transmitted infections and cervical dysplasia. "As a black woman, these issues are very important to me," she says. "When I finished my midwifery education, I made a promise to myself that I would return to the community to address this issue."
Lucinda Canty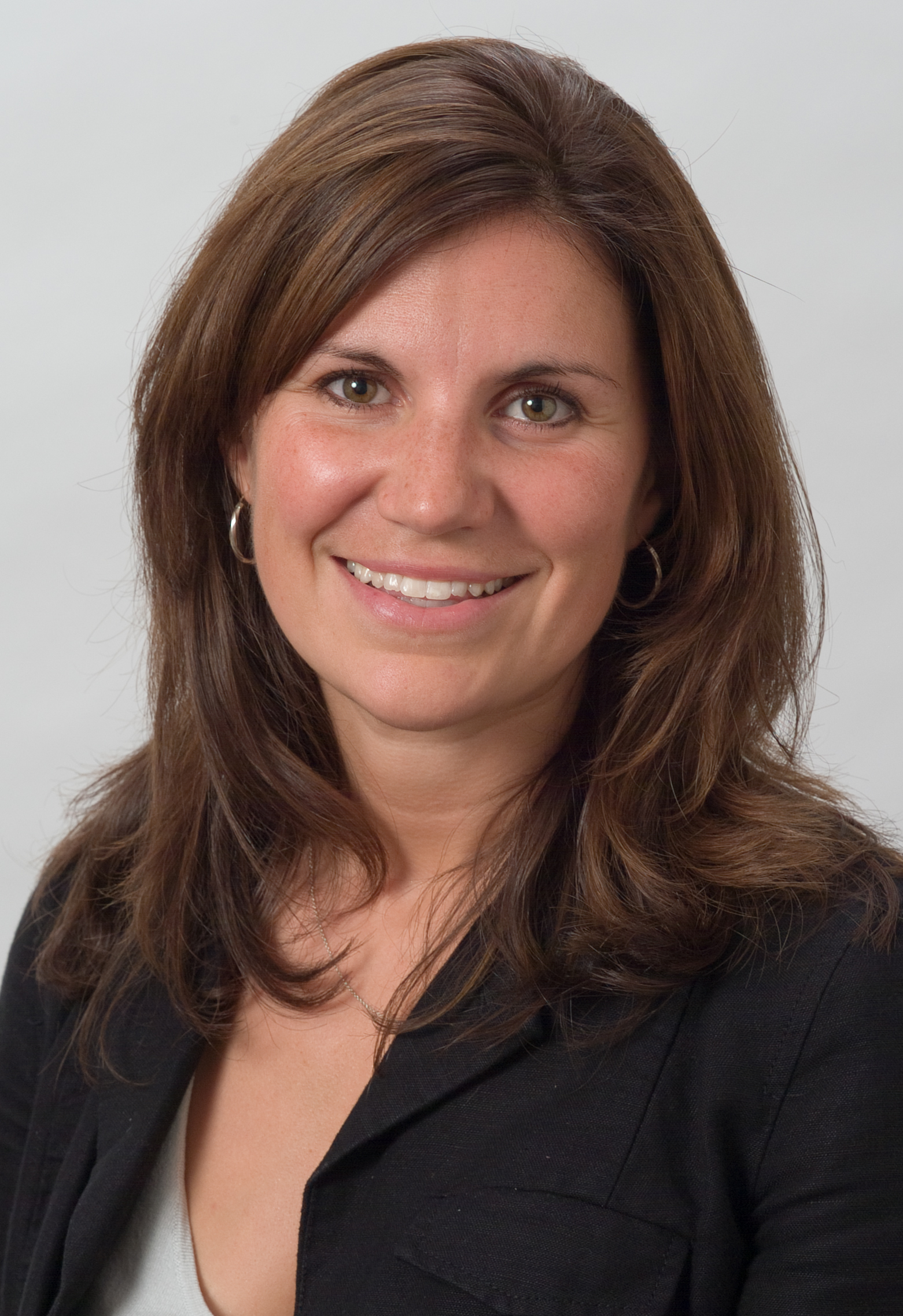 "Facilitating health in individuals who are particularly vulnerable due to racial and economic disparities drives my training and experience in psychology and policy," says Jenny Carrillo, a clinical psychology intern at New Britain General Hospital and the Veterans Administration Hospital in Newington. "My Mexican-American, military, and working-class upbringing helped me develop an academic and personal sensitivity to these unjust disparities, as well as a sense of responsibility to rectify them."
Carrillo, who is pursuing a master's degree in business administration at Albertus Magnus College, also credits her work with Mexican immigrants more than a decade ago for further solidifying her sense of commitment and providing critical awareness of the complex social factors that impact disenfranchised communities. "These experiences impelled me to seek doctor- al training at Yale University to develop critical skills in research, teaching, public policy and the delivery of mental health care in order to both empower individuals and better equip myself to advocate for the systemic changes necessary to address the needs of individuals in these disenfranchised communities."
Carrillo adds that her personal life mirrors her professional commitment to community and health. "I am invested in establishing and developing community because I believe it is a critical component to individual health, as well as the health of our society," she says. "To this end, I am involved in our public schools, community arts, and I serve on the board of Guilford Youth and Family Services and the Parks and Recreation Commission." Carrillo also enjoys with her partner, family, and friends outdoor hobbies and sports, the ocean, Connecticut vineyards, jazz, plays, and early morning runs.
Jenny Carrillo, Ph.D.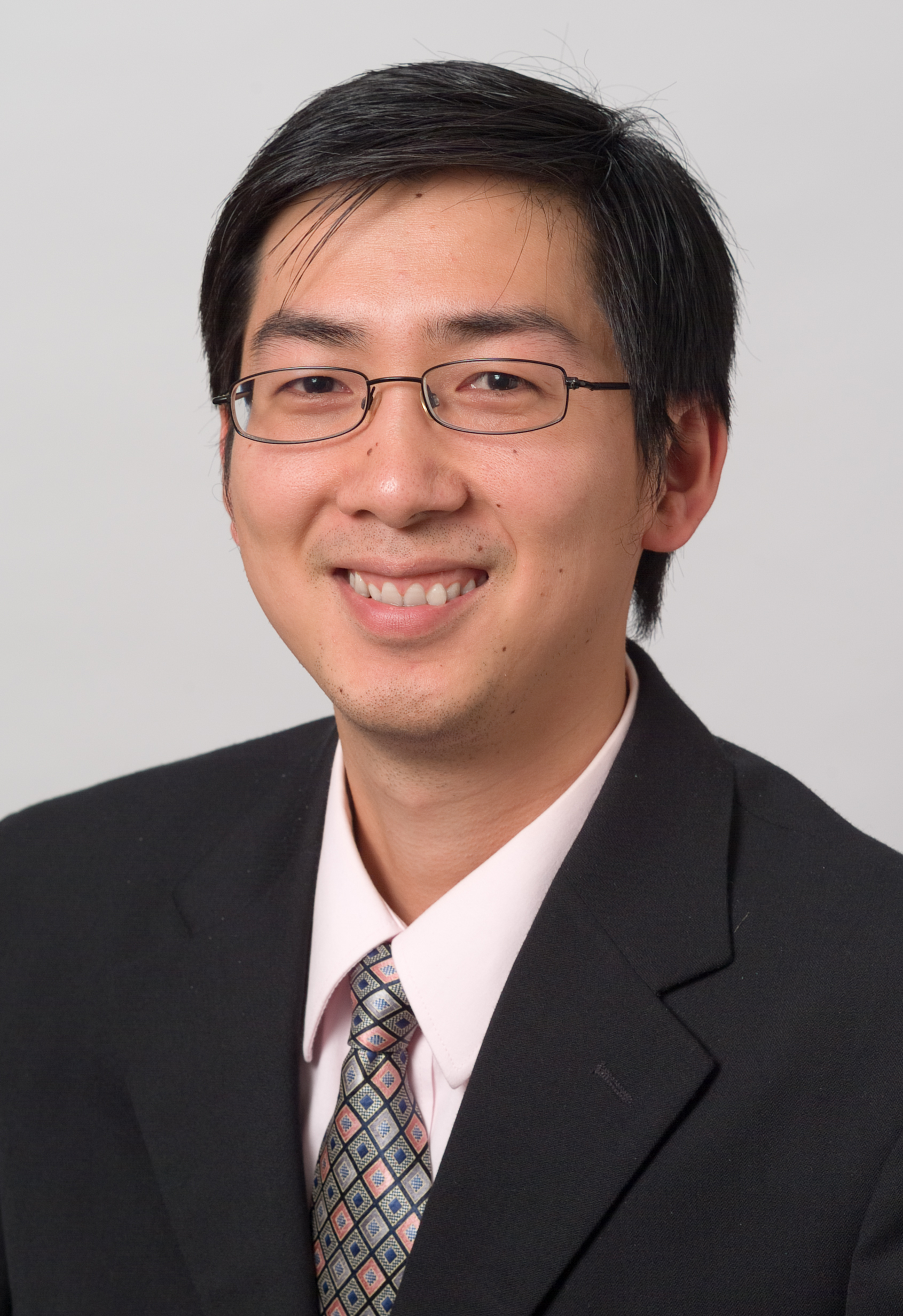 Inspired by Japanese manufacturing and management, Ming Yen Cheung spent a year studying in Osaka during his undergraduate education at University at Albany, State University of New York, where he earned a dual degree in finance and management information systems and a second bachelor's degree in Japanese. While in Japan, Cheung observed world-class quality control and resource management at Toyota City and Sony Labs, experiences that led him to start a career as an information technology consultant at Unisys Corporation. "At that same time, I was troubled by difficulties my family members faced navigating our perplexing U.S. health care system," recalls Cheung, whose mother was once a pediatrician in China. "I was intrigued that there could be unequal access to care and such poor health outcomes in a country with the highest per capital health care expenditures in the world."
Cheung's desire to better understand America's health care system led him to pursue a master's degree in public health from Yale University, which he completed in 2006. He is currently working at Community Health Center, Inc., in Middletown as a special projects consultant. "One of my responsibilities is to develop business plans and obtain regulatory approvals for new health centers and programs," he says. "From planning to the grand opening, nothing is more motivating than knowing that more underserved and special populations will have access to quality health care. However, we are still far away from a concept that is often called the 'Toyota Production System for Health Care.' I might not see the elimination of health disparities in my lifetime, but it is a goal worth spending a lifetime pursuing.
Ming Yen Cheung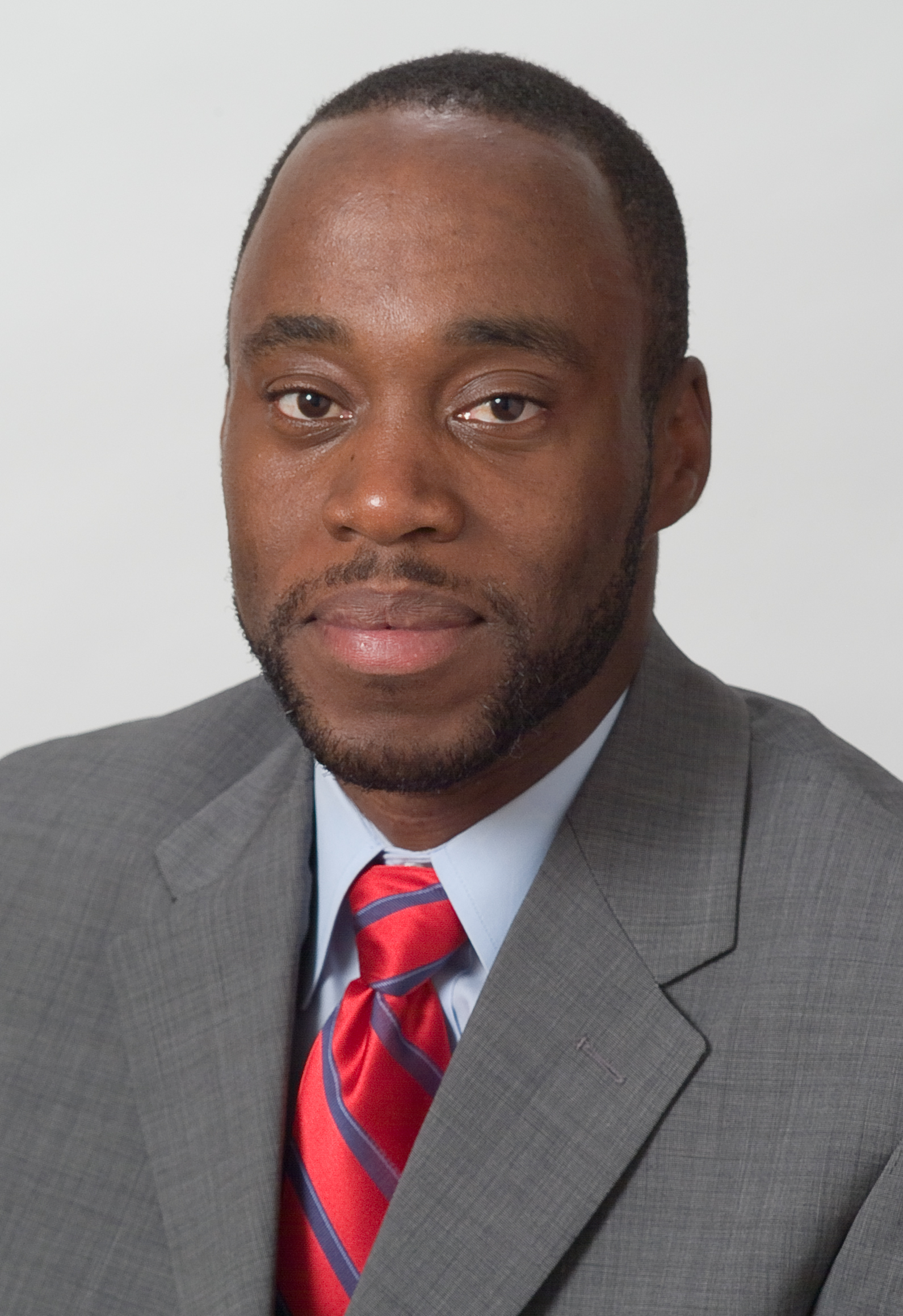 For the last 10 years, Kelson J. Ettienne- Modeste has been a lead health educator for the Hartford Public Schools, where he develops curricula and instructional materials for city schools, coordinates external health education programs with outside agencies, instructs students, and develops, plans and facilitates professional development for teachers and nurses.
"The maintenance of good health is very important to me and others who have devoted their careers to promoting wellness," says Ettienne-Modeste, who received a medical degree from Howard University in 1995, an undergraduate degree from Trinity College in 1991, and, most recently, a state of Connecticut teacher certification. "Curricula and instructions to develop and build core health concepts and health skills are necessary for forging health literacy.
Thus, learning strategies to modify poor behaviors and avoid detrimental situations is one of the key ways to assist in the elimination of health disparities that impact thousands of people in Connecticut. My experience in education and medicine and my time spent in the greater Hartford area have fueled my strong interest to address existing health disparities."
The oldest of nine children born to parents who came to the U.S. from Grenada more than 20 years ago, Ettienne-Modeste, an adjunct professor in the Math and Science Department at Capital Community College, is a member of the board of directors and chair of the Health Affairs Committee at the Charter Oak Health Center in Hartford. He also is active in Leadership Greater Hartford and a member of the Admissions Committee at the University of Connecticut School of Medicine. Family, nature and traveling are his "true passions." purposes of all.' Personally, leadership means a dynamic movement that produces advancements for all its participants through the interaction of abilities, styles and behaviors.
Kelson J. Ettienne-Modeste, M.D.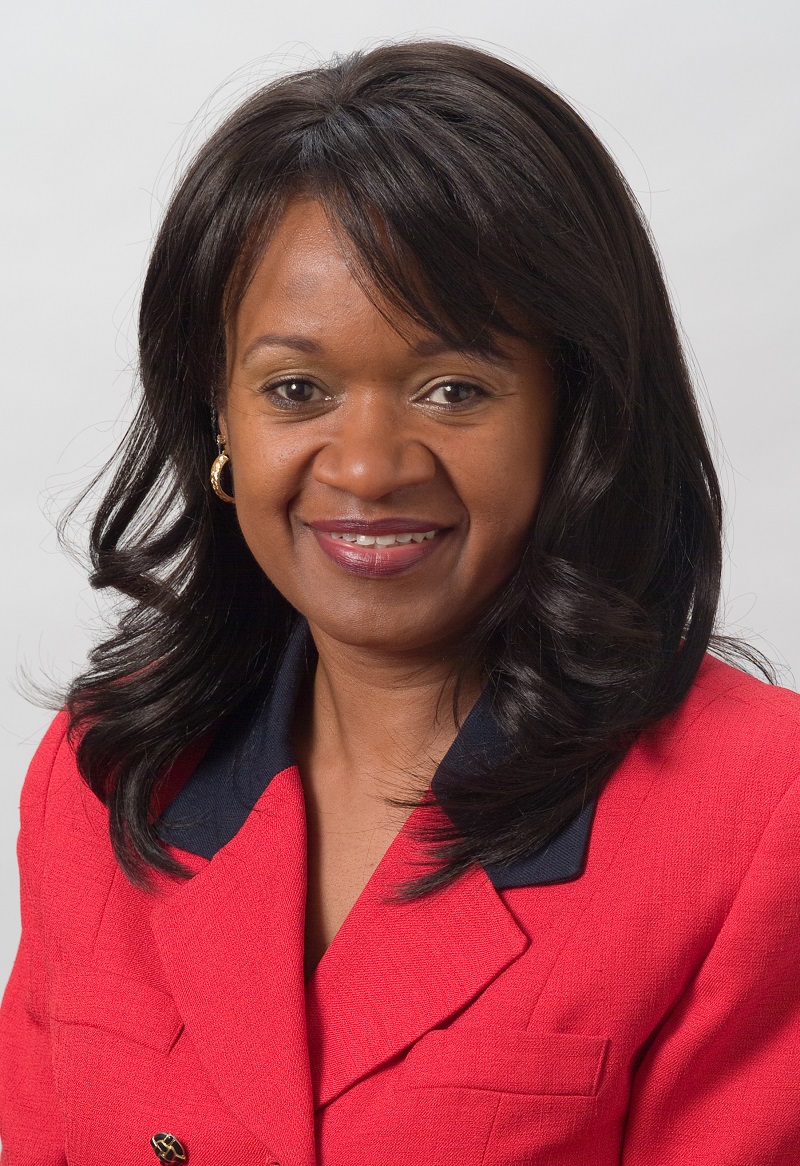 Cheryl Harris Forbes is a public affairs and special projects coordinator for the African-American Affairs Commission, which promotes the economic development, education, health and political well-being of the state's African-American community. "As an African-American, I can clearly see the realities of the negative impact of chronic disease and health disparities," says Harris Forbes, who has a bachelor's degree in broad- cast journalism from Syracuse University and a master's degree in integrated marketing communications from Emerson College. "It is unnerving to recount how many family members, friends, and members of my church community have been diagnosed with, or died from, hypertension, high cholesterol, diabetes, stroke, cancer, and heart or kidney disease."
Until an aunt passed away a few years ago as a result of a stroke, Harris Forbes knew little about the condition. "Her sudden absence left me with unresolved questions that I processed through poetry," says Harris Forbes. "Since then, I have begun to educate myself and discover my family's health history. I am energized by the partnerships and programs I have initiated between the African-American Affairs Commission and the Department of Public Health (DPH), the American Heart Association, the National Kidney Foundation and the Epilepsy Foundation of Connecticut." Over the past year, Harris Forbes, who is co-chair of the Connecticut Women's Health Campaign's Subcommittee on Racial and Ethnic Disparities, worked with DPH to create a public awareness campaign to address the disproportionately high incidence of stroke among African-Americans. She also developed a series of cable television programs on such issues as mental health, sickle cell disease and childhood lead poisoning.
Cheryl Harris Forbes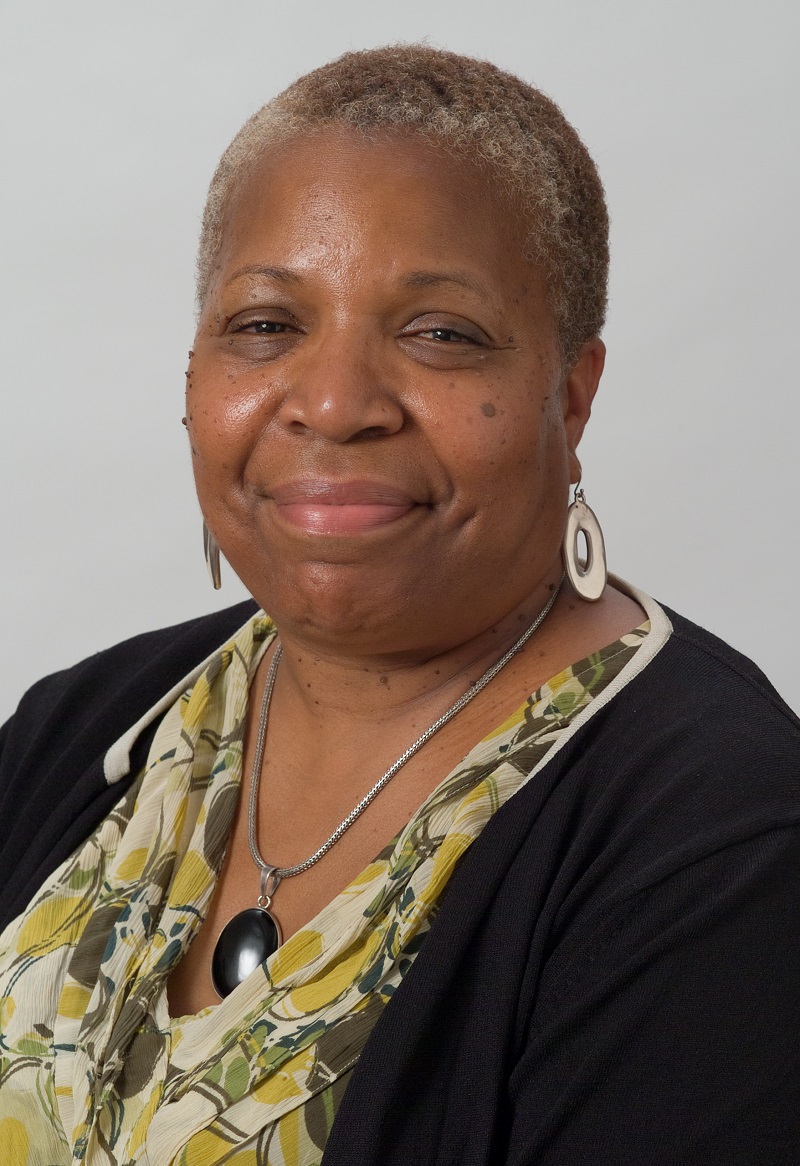 As a health care educator in the Department of Health Promotions at Saint Francis Hospital and Medical Center in Hartford, Renée Gary uses her communication skills and back- ground in education to help teens and their families learn about adolescent and teenage sexuality and reproductive health. "Being a woman of color raising a teenager on my own, I can acknowledge the ills of our health care system," says Gary, who has a bachelor's degree in education from Lesley University. "My son and I have experienced first- hand the cultural inequalities of the system, whether it was from our inability to afford quality care or knowing that we were not being informed of all our options because of the preconceived bias of health care providers."
A member of the advisory boards of the Asylum Hill Family Center and Catholic Charities, Gary believes that adolescents and teens of color are caught in a revolving door of racial and ethnic health disparities when it comes to their sexual and reproductive health. "In my position as an adolescent and parent health facilitator, I see evidence that despite such resources as school- based health centers and Planned Parenthood facilities in urban areas, our teens continue to engage in sexual behavior whose consequences are having a negative impact on the overall quality of their lives," she says. "Why are the numbers so alarming, and what makes childbearing an issue of health disparity?" Gary hopes to address these questions further both in her work and as she pursues her goal of earning a master's degree in public health.
Renée Gary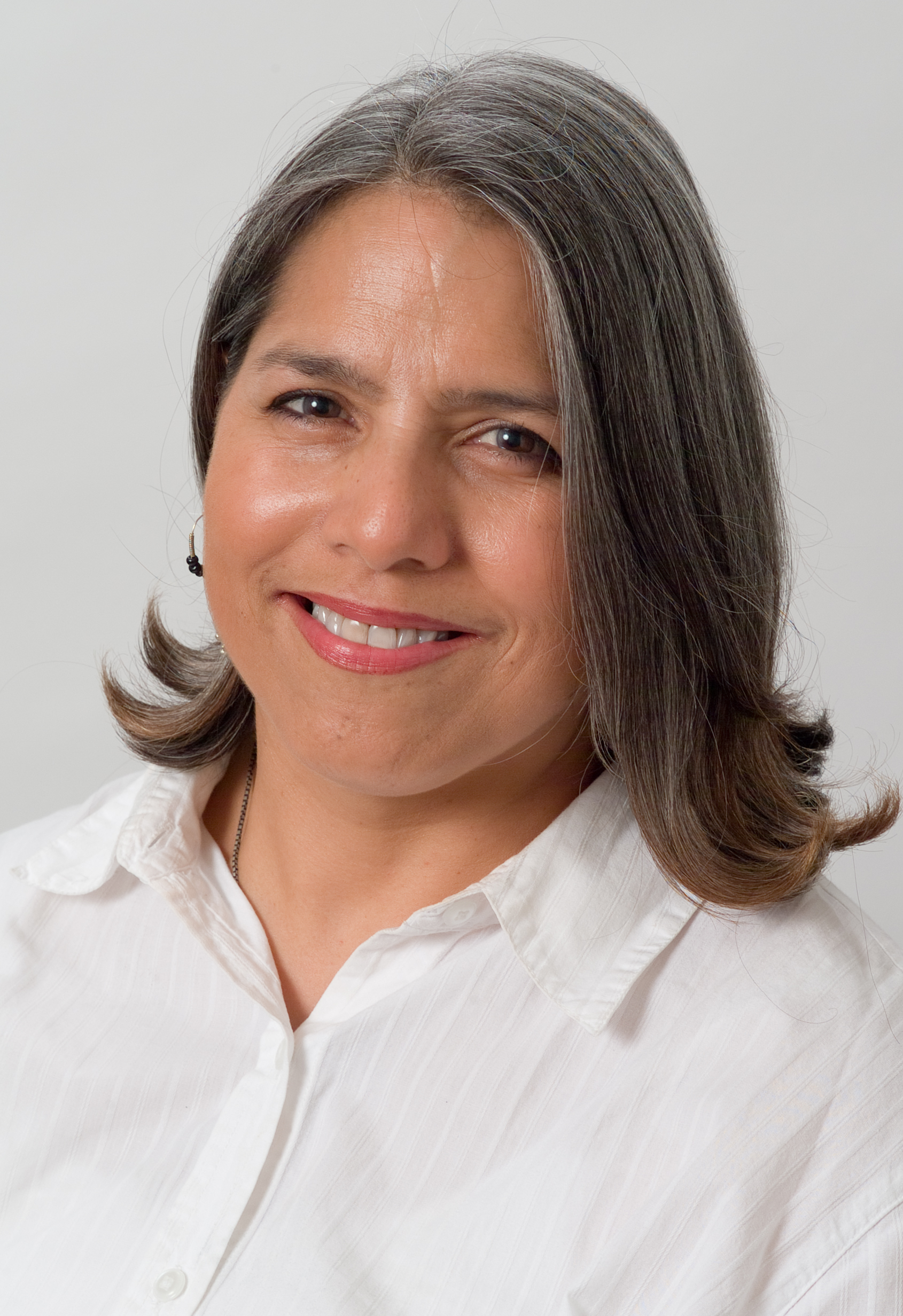 As research and education manager for the Capitol Region Conference of Churches, Sylvia Jalil-Gutierrez helps faith-based communities of color develop health ministry programs. She brings to her work a lifelong commitment to health care and social justice. "My grandfather was a physician, and he stimulated my interest in health at an early age," says Jalil-Gutierrez, who has a bachelor's degree in nursing and a master's degrees in anthropology and business. "Furthermore, I remember my father (a United Nations ambassador) telling me that the greatest crime against humanity is poverty … that our planet was rich enough to allow everyone to live a good quality of life, especially in the United States."
Growing up in northern New Jersey, Ecuadorian, Jalil-Gutierrez recalls being asked why her skin was so brown and her mother spoke with a "funny" accent. "My mother would complain about how people would think she was stupid because of her accent, despite the fact that she was a very intelligent woman. I learned that it is a gross injustice to make assumptions about people based on language, skin color, or any other outward characteristics."
An adjunct professor of anthropology at Central Connecticut State University, Jalil-Gutierrez says she sees the issue of health disparities through an anthropological lens. "I also bring to the table an understanding of what it means to grow up in this society as a Latina. I have used that knowledge to advocate for those who may be unable to advocate for themselves and to teach people to be their own advocates."
Sylvia Jalil-Gutierrez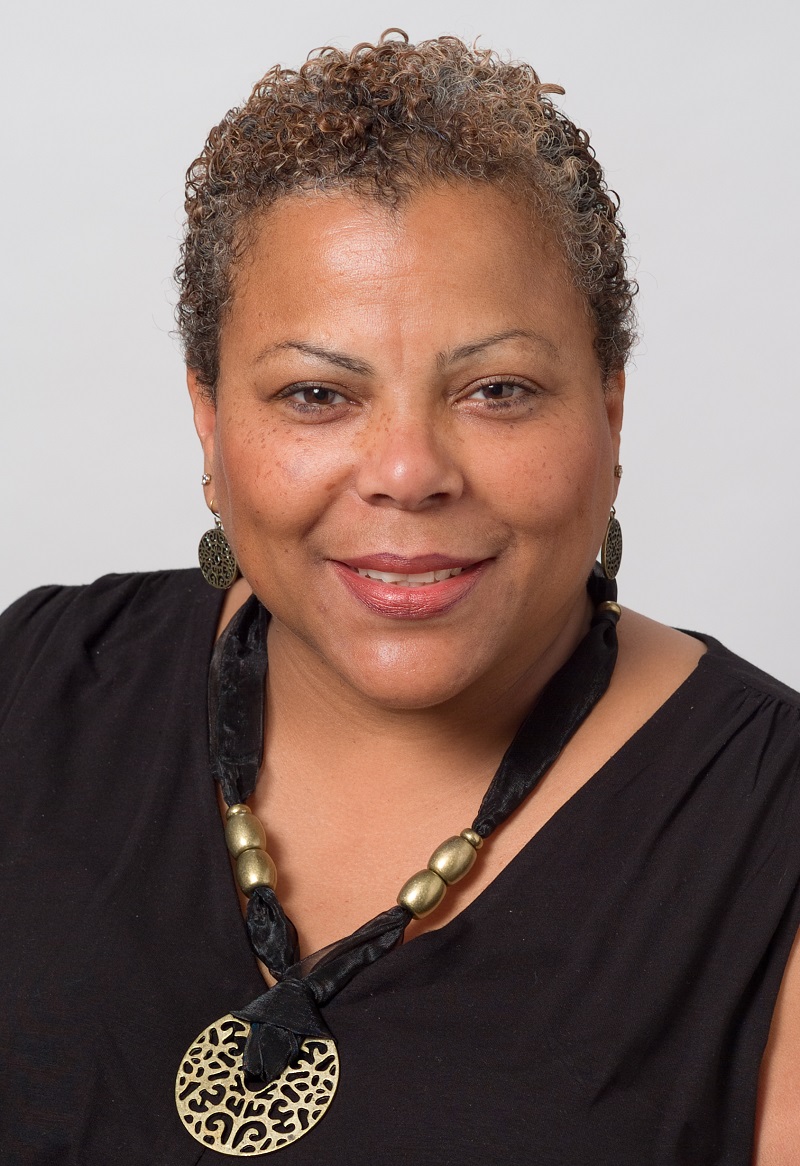 From the time Gloria Jones was a little girl, she had her heart set on being a nurse. Jones never wavered from achieving that goal. Today, she uses her nursing and administrative skills as manager of Clinical Operations and Ambulatory Support at the Connecticut Children's Medical Center (CCMC), where she oversees and manages 11 multidisciplinary departments. "At CCMC, I also have had extensive multi-community involvement in asthma education for families, providers, nurses, and educators," says Jones, whose professional career includes nursing experience in medicine, surgery, cardiology, orthopedics, pediatrics, emergency medicine, psychiatry and coronary care.
When not addressing the needs of children at CCMC, Jones is actively involved in community service. "Over the years, I have developed and directed programs in science enrichment, health education and Spanish for elementary aged children, facilitated the start of a Boy Scout troop in Bloomfield, and led a learn-to-ski program for more than 200 minorities," she says. Jones also serves on the boards of directors of Federation Homes and the Community Renewal Team.
"I have a passion for children and families," says Jones, who has a bachelor's degree in business, as well as a master's degree in nursing with a concentration in advanced practice community health. "As a minority who has worked in health care since 1975, I have seen and personally experienced biases because of my ethnicity. I believe it will get better as more advocates come forward to assist in identifying ways to reduce disparities in health care. My aspiration is to advocate for equality and to inspire creativity and hope in others."
Gloria A. Jones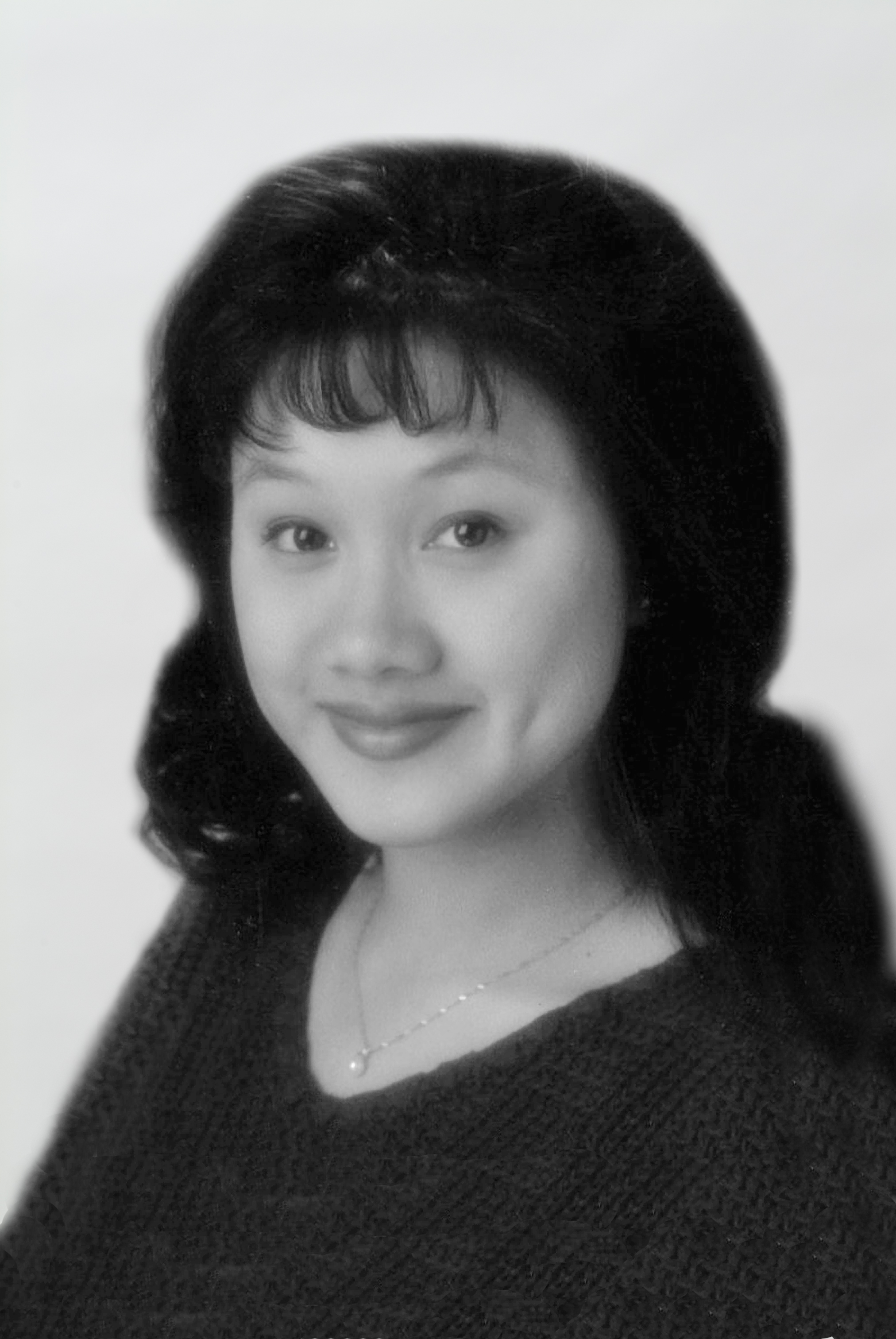 Tana Thanh Le is a master's degree candidate in family health nursing and health policy at Yale University. A graduate of the University of Minnesota, Le began working in health care in the fall of 2002 when she joined AmeriCorps' National Association of Community Health Centers Community HealthCorps. During her two years of service with AmeriCorps, Le worked as a community health educator, outreach worker, and patient advocate for Hudson River HealthCare and the San Francisco Department of Public Health.
More recently, Le, who was born in Vietnam, was a community health specialist in Minnesota. "My work included management of a collaboration to provide community-based health and social services to families in Ramsey County; co-development of an annual women's health fair that was inclusive of the new American, immigrant, and refugee communities; and coordination of pro bono immigration and family law consultations."
Enabling equal access to health care for marginalized and vulnerable populations has a special meaning to Le. "In 1979, a Filipino health care provider facilitated my family's journey from a makeshift Boat People's camp in Thailand to a United Nations High Commissioner for Refugees-sponsored camp in the Philippines, and later resettlement in the U.S.," she says. "One of my lifelong goals is to deliver a model of care that integrates nursing care with psychosocial services unique to the needs of new Americans, immigrants, refugees and displaced peoples worldwide."
Le is co-chair for the Yale School of Nursing Student Diversity Action Committee on International Affairs and a volunteer for the Medical Reserve Corps of the Yale New Haven Center for Emergency Preparedness and Disaster Response.
Tana Thanh Le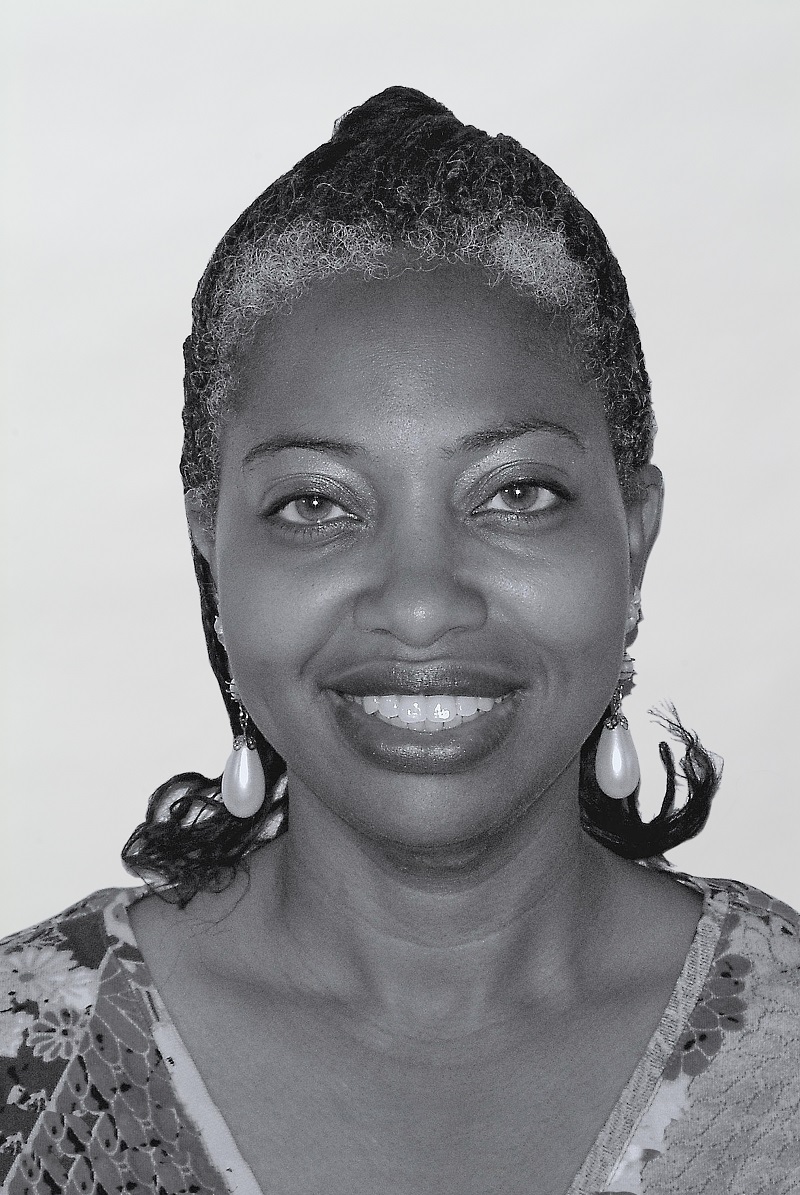 Esther Liza LeGrier has spent more than 25 years working to reduce the incidence, improve the outlook, and create awareness of such issues as HIV/AIDS, child abuse and neglect, and homelessness. In her current position as executive director of Citizens for Quality Sickle Cell Care, Inc., she is a tireless advocate for individuals living with this inherited, lifelong disease.
"I have daily contact with individuals whose horror stories about health care seem almost surreal," says LeGrier, a Johns Hopkins University graduate. "Many of these individuals actually deny themselves care until the pain and physical damage force them to choose between death and the emergency room. I am personally and professionally committed to ensuring that people with sickle cell disease in Connecticut are empowered to demand and receive the high quality care they deserve, so that health disparities for them and others no longer exist." and volunteering to teach math and science in enrichment programs designed to serve inner-city school children.
"As a member of an underrepresented population and a future provider, I have a strong desire to work to ensure the availability of culturally competent care by serving underserved communities and by working to impact the laws that regulate the delivery of care," he says. "During my time as a student in the UConn School of Dental Medicine,
I perceived a notable deficiency in the education of future providers regarding the reality of racial and ethnic disparities in health care and the steps necessary to address these disparities. It is my goal to remedy this problem." A native Mississippian, Mutcherson is an avid sports fan, theater lover and jazz enthusiast. He hopes to practice dentistry some day and serve Connecticut's underserved populations.
Esther Liza LeGrier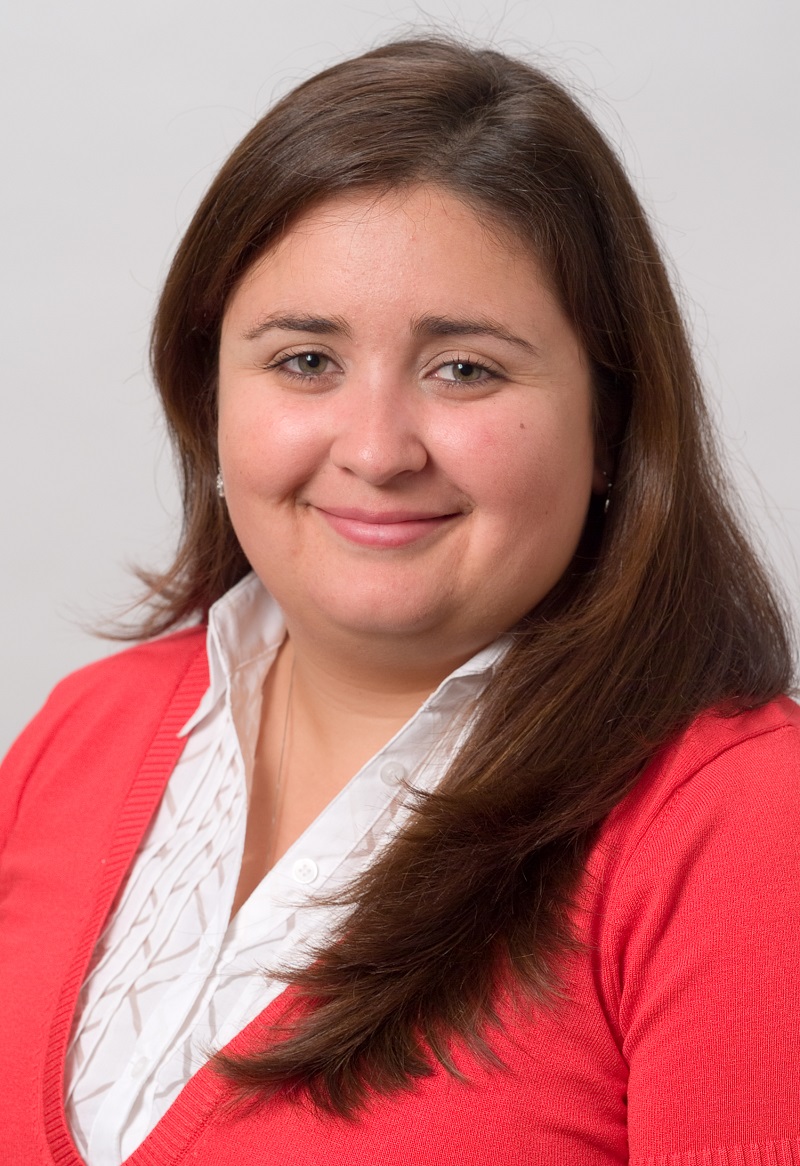 Cristal Palacios is a project coordinator for Project HOPE, a program for HIV/AIDS-affected children and their families at New Haven's Clifford Beers Clinic, where she provides and coordinates bilingual and bicultural outpatient mental health services to children ages 3 to17. With a degree in psychology from the Universidad Central de Venezuela, Palacios also has developed recreational and therapeutic activities for both monolingual and bilingual populations. "My position as a recent immigrant to the United States and a mental health service provider gives me a unique perspective on healthcare disparities in Connecticut," says Palacios, who is pursuing a master's degree in art therapy. "I can attest to the severe disparities in care, both physical and mental, that impact children and adults alike. As most providers struggle to be culturally diverse, the reality is that many Spanish monolingual adults have extremely limited opportunities to access proper care for themselves and their children."
After five years of intensive work in the HIV/AIDS community in New Haven, her commitment to equal access to quality care for people of all races and ethnic backgrounds has only grown and strengthened. "I believe in being vocal about this issue, in fostering dialogue on both personal and professional levels, and increasing awareness of the needs and health care disparities of people of color," says Palacios, a native Venezuelan.
When she is not on the job, Palacios enjoys traveling, reading autobiographies and Latin-American literature, bicycling and swimming. "I also enjoy painting, drawing and dancing salsa and merengue to unwind and relax."
Cristal Palacios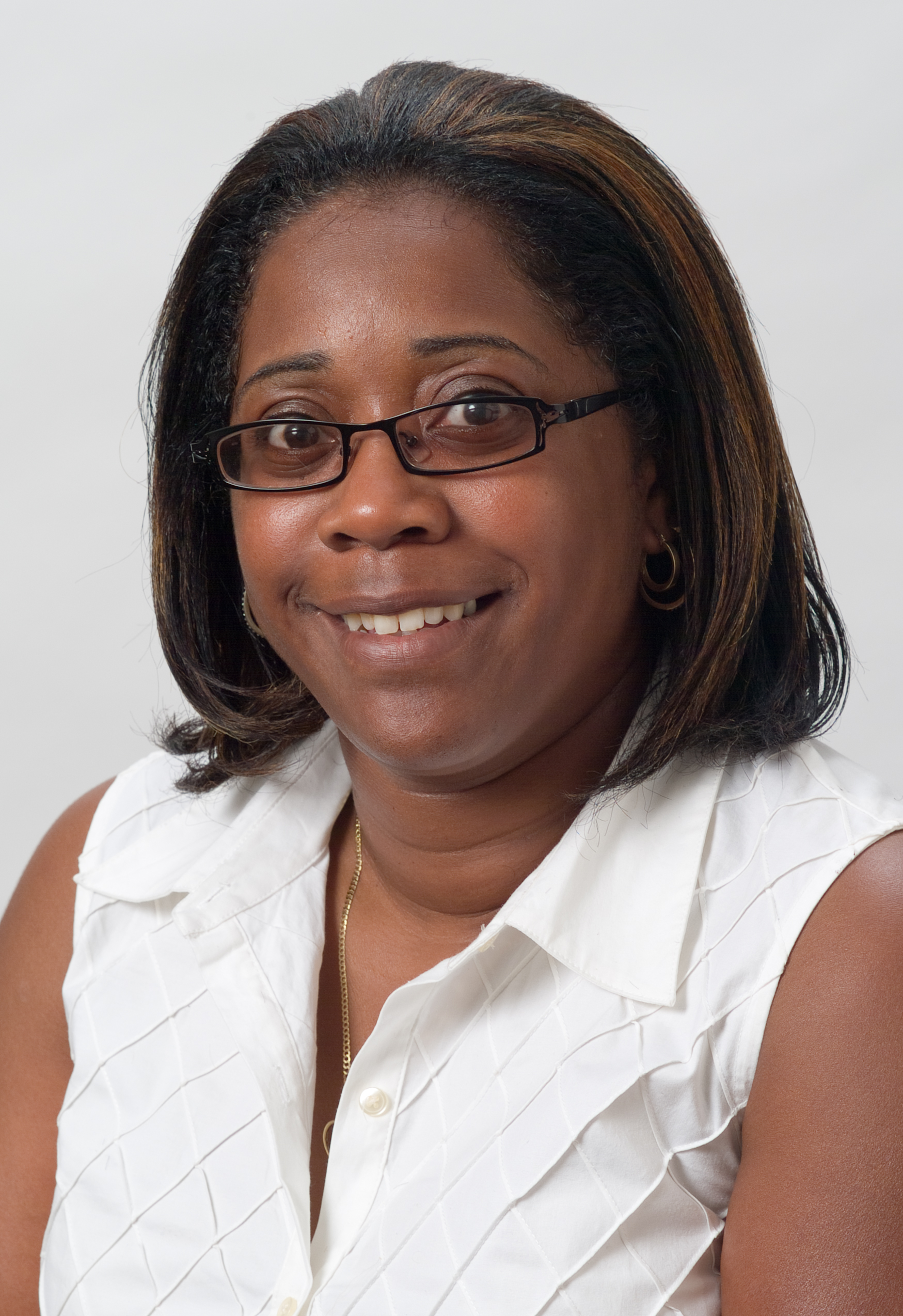 The biggest inspiration in Cecelia A. Peppers-Johnson's life is her 13-year- old son Marcquille, who was born with sickle cell disease. "Marcquille has stayed positive in dealing with his illness by focusing on his unlimited potential, rather than his limitations," says Peppers-Johnson, an active volunteer with the Sickle Cell Disease Association of America and the Hole in the Wall Gang Camp Parent Group. "His attitude and zest for life have shown me the true meaning of strength."
In her role as a community planning and development representative at the U.S. Department of Housing and Urban Development in Hartford (where she has worked for 18 years), Peppers-Johnson's duties include working with nonprofit agencies throughout Connecticut to provide housing and support services for the homeless. She also works with HIV/AIDS care providers to provide housing and services to individuals and families affected by the disease. Peppers- Johnson, who earned a master's degree in organizational management behavior, is currently in her 19th year with the Army National Guard, where her duties include providing medical support during field training exercises.
While Peppers-Johnson's work and volunteer service have helped shape who she is, Marcquille remains, in her words, "my biggest influence for taking action to eliminate racial and ethnic health disparities. Having had to navigate the health care system for the past 13 years, I have learned that if there is no voice, there will be silence. If I can use my experiences and voice to ensure a better quality of life and care for others, I am willing to do so."
Cecelia A. Peppers-Johnson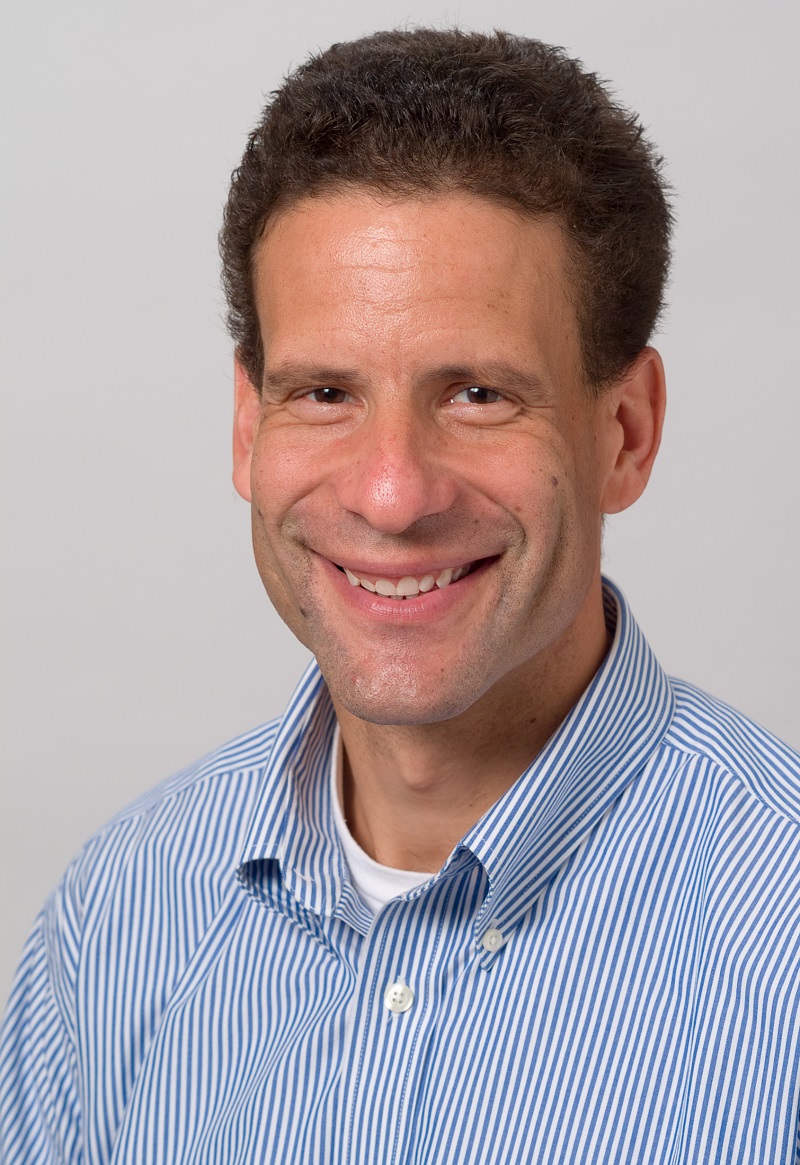 After 10 years in corporate banking, Shannon W. Perry left the private sector in 2001 to work on issues of bias, bigotry and racism at the National Conference for Community and Justice (NCCJ) in Washington, D.C. "As the NCCJ's national director of public policy, I focused on public policy issues, including the elimination of racial and ethnic disparities in health care," says Perry, who has an undergraduate degree from Elizabethtown College and a master's degree in business administration from the University of Maryland. "Many factors influenced me to take action on this issue, but the one that stands out is very personal. My African- American grandfather was a proud man who ultimately had his leg amputated as a result of diabetes. As I learned more about disparities in health care, I wondered if this factored into medical decisions in my grandfather's life. It is my hope that future generations do not have to consider the possibility that one's race, ethnicity, or culture results in a lower quality of care."
In his previous position as vice president of the Mental Health Association of Connecticut, Perry's participation in the Regional Multicultural Advisory Health Council has made him increasingly aware of the cultural barriers that impede minorities from accessing mental health services. "This experience has only reinforced my commitment to this issue, especially when I hear first-hand the struggles of various immigrant groups in finding culturally competent care," he says.
When not working as consultant or serving on the boards of Planned Parenthood, Hopeworks and the Connecticut Forum, Perry enjoys basketball, running, coaching his children's soccer teams, hanging out with friends and laughing.
Shannon W. Perry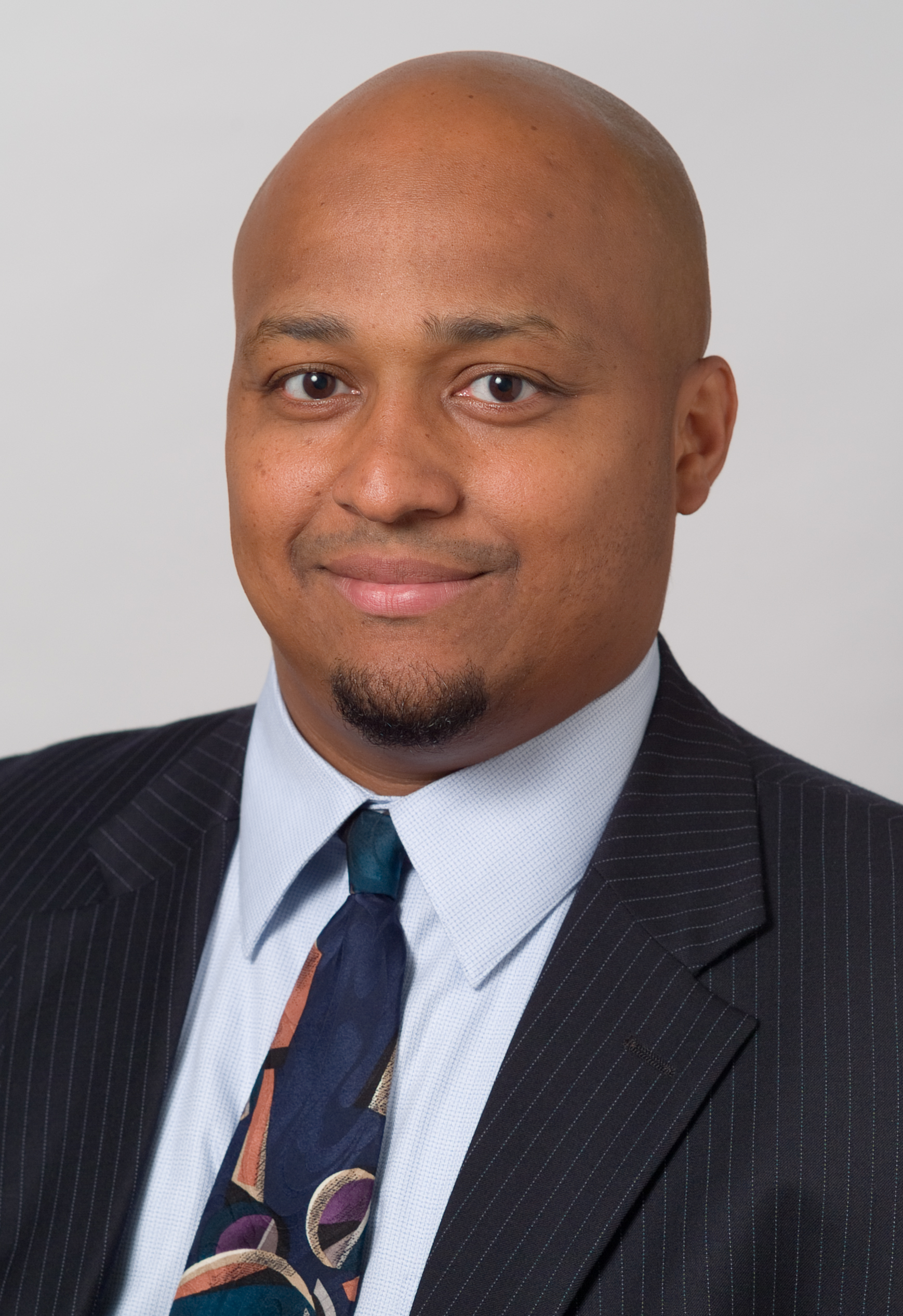 Carlos Rivera's experiences growing up in the North End of Hartford have had a major influence on his desire to address and eliminate health disparities.
"I remember providing translation for my mother when we met with medical professionals because she only spoke Spanish," recalls Rivera, the acting director of health and human services for the City of Hartford. "I also recall my family using the emergency room as our primary care facility. This led to countless hours of waiting and suffering as members of my family waited to have their medical needs met. It is disturbing to find that many families continue to face these identical struggles."
The product of a single-parent house- hold, Rivera credits his mother, who grew up on a farm in Puerto Rico, for teaching him that education is the key to success. "I attended Hartford public schools until the Travelers Insurance Company provided me with a four-year scholarship to Loomis Chaffee School in Windsor," says Rivera, who earned master's degrees in social work and public health from the University of Connecticut, as well as a master's degree in business administration from Rensselaer Polytechnic Institute in Hartford. "I strive to learn something every day with the expectation of translating my knowledge into useful action on behalf of those I serve."
A member of the National Society of Hispanic MBAs, Rivera's work experience includes serving as director of ambulatory services at Saint Francis Hospital and director of alternative sanctions and behavioral health services at Community Solutions, Inc. His passions include family, inline hockey goaltending, video games and reading about ancient Greece and the Roman Empire.
Carlos Rivera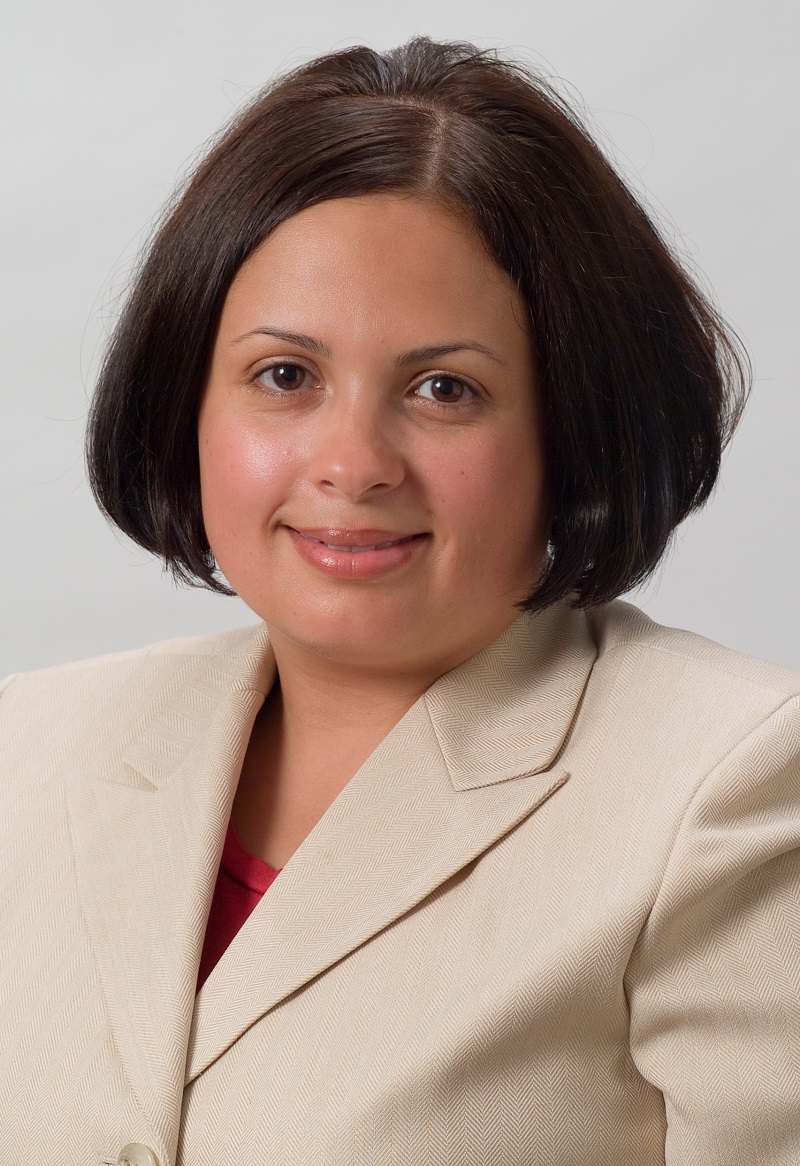 Maritza Rosado is project coordinator at the Southwestern Area Health Education Center (AHEC), Inc., whose mission is to enhance access to quality health care, particularly primary and preventive care, for all. Before joining Southwestern AHEC in 2006, Rosado worked on several grant projects at the Naugatuck Valley Health District, most recently as coordinator of the Immunization Action Program (IAP). "My responsibilities have included management and implementation of Connecticut's immunization program on a local level," says Rosado, who earned a bachelor's degree in public health with a specialty in health promotion from Southern Connecticut State University. "I am responsible for pro- viding training, support and implementation of the Connecticut Immunization Registry and Tracking System in my locale, as well as facilitating continuing education and professional development for health professionals."  The Connecticut Department of Public Health recognized Rosado's efforts in creating the most improved immunization program in Bridgeport.
"Racial and ethnic health disparities have been a common problem in Connecticut prior to and during my professional experience," says Rosado, who is pursuing a master's degree in business administration at Albertus Magnus College. "As a bilingual and bicultural individual who grew up in an inner-city, my family and I personally experienced health care disparities.
These experiences gave me the desire to play a role in eliminating health disparities through a career in public health." When not on the job or with her family, Rosado is active in several community organizations. Recently, she played an integral role in the establishment of the Medical Interpreters Association of Connecticut.
Maritza Rosado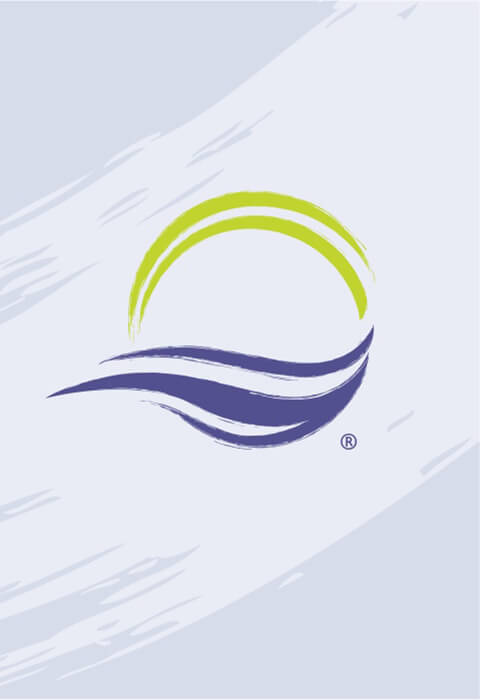 Heang Kim Tan is associate director of Khmer Health Advocates, Inc. (KHA), a community-based organization that provides health care and rehabilitative treatment services to Cambodian- Americans who were victims of torture. She also serves as project coordinator for a National Cambodian American Diabetes project. "Working at KHA, I had a first-hand opportunity to see the challenges faced by Cambodians navi- gating a difficult health care system," says Tan, who came to America as a Cambodian refugee in 1982. "I realized that more can be done to ensure access to health services for vulnerable popula- tions, but nothing is going to change without working at the systems level." She now collaborates with community health workers from across the country to raise awareness about diabetes and the impact of serious psychological distress in the Cambodian community.
Tan, who is pursuing a nursing degree, did not recognize the disproportionate gap in health, education and economic status between her community and the general population until she graduated from Bates College. "I was very young when I came to this country and knew very little about my family's struggles to resettle and assimilate." Tan continues. "Too few health professionals have the language skills and cultural competency to meet the critical health needs of the Cambodian community. Consequently, more Cambodians are suffering and dying from higher rates of illness and preventable diseases than almost any other community."
Tan enjoys outdoor activities and spending time with family and friends. She also serves as a board member of the Junior League of Hartford and actively participates in several Asian- American organizations.
Heang Kim Tan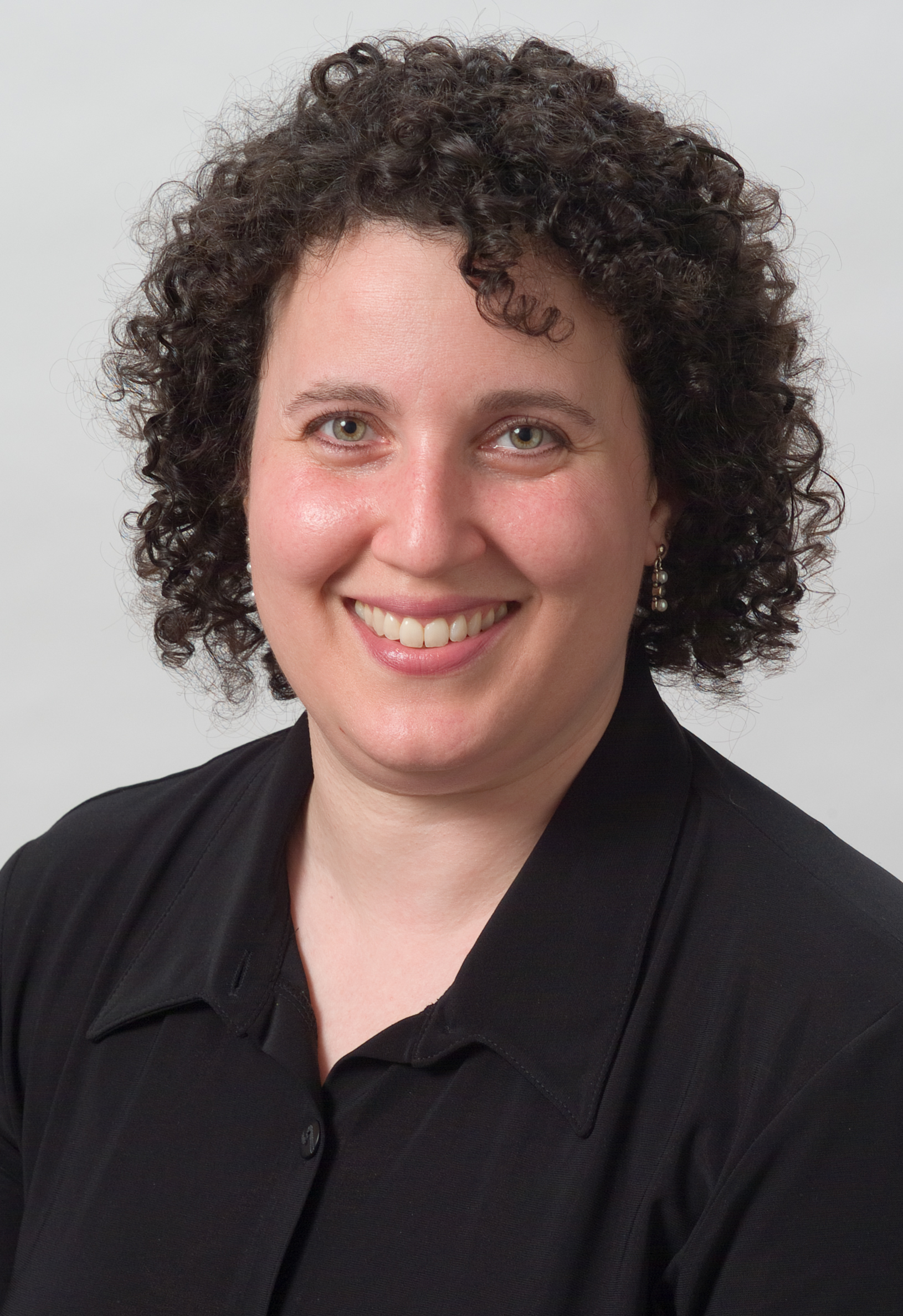 In addition to holding master's degrees in education and public health from Harvard University, Yasemin E. Turkman is currently a graduate student at Yale University School of Nursing, where she is preparing to become a psychiatric and primary care nurse practitioner. "My goal is to treat individuals who have been diagnosed with such serious illnesses as cancer, diabetes and HIV, and to design health programs for underserved communities," says Turkman, whose professional experience includes providing psychological support to cancer patients at The Wellness Community of Greater Boston. She also directed a Harvard Medical School project to improve cancer care and worked with underserved young children in a therapeutic day care program.
Turkman, who worked on World Bank and United States Agency for International Development basic education projects in Pakistan and Jamaica prior to entering the health field, notes that many factors have influenced her decision to help eliminate health disparities. "I was raised in a racially and ethnically diverse family and brought up to see beyond the color of one's skin and culture," she says, noting that her mother is Creole and her father was Iraqi Turkoman.
"As I grew older and became aware of prejudice, I began to recognize that discrimination is rooted in economic and social structures that shape beliefs," she says. "My goal is to uncover and correct my own bias and, with this awareness, challenge the existing stereotypes and barriers around me."
Yasemin E. Turkman