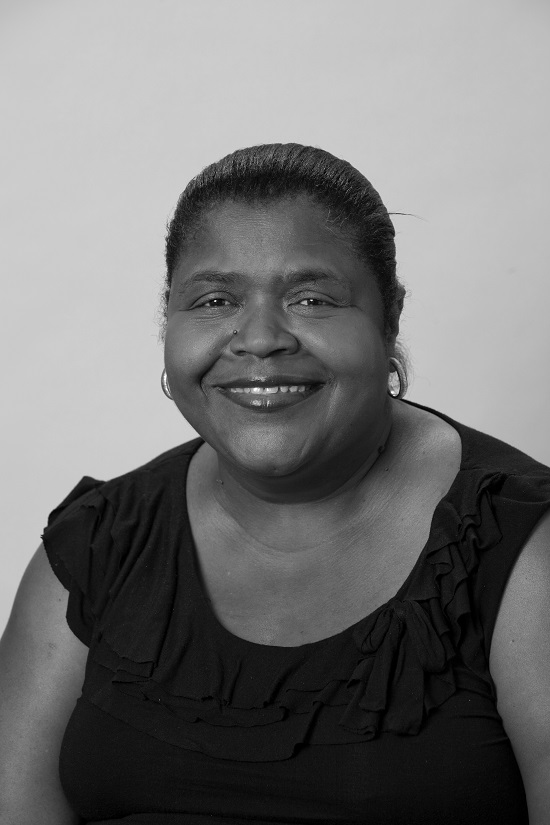 For Sylvia A. Baird, fighting racial and ethnic health disparities is personal.
"I have witnessed the death of my mother and three aunts to breast cancer, a leading cause of death in the African-American community. I've asked myself, in a world without health care disparities, could these deaths have been prevented?
"Then I ask myself, what am I doing to prevent this from happening? Because, I can't ask of others what I am not willing to do myself," says Baird, who adds: "To me, there is nothing more important than the need to eliminate health disparities."
Coordinator of multicultural affairs at the Southeastern Mental Health Authority in Norwich, Baird believes she can influence youth to take action. "They believe they can bring about change. Helping them channel their belief into skills that can combat disparities is how I can effect change," explains Baird, who has a master's from the Smith College School of Social Work and a bachelor's in psychology and African-American studies from Smith College.
The Gales Ferry resident's volunteer work includes the Tzedaka Community Development Corporation, which helps those experiencing health disparities, and the African-American Health Council, both in New London. A classically trained vocalist, Baird also is musical director for her Hartford church. "Music is my passion."
In addition to performing in chorales and symphony choruses, and singing overseas, Baird is a founding member of The Sisters of Faith, an a cappella gospel group, and Campus Singers, a group of social service providers.
Baird feels "Music has a language that bridges race, ethnicity and orientation." It's a bridge she's building personally and professionally.
Sylvia A. Baird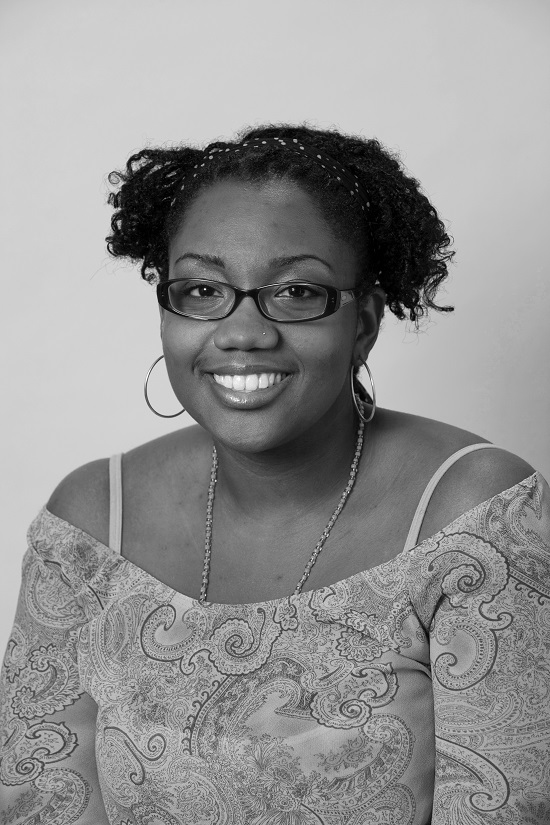 Growing up in Chicago, Diana A. Burnett watched as her mother, a nurse and researcher with a doctorate in nursing, fought racial and ethnic disparities. Her mother's work even took her and Burnett to South Africa to research the effects of HIV/AIDS and reduce them.
But Burnett, who also is passionate about addressing these disparities, chose to take a different route. She is pursuing a master of divinity degree at Yale University Divinity School. "Eliminating racial and ethnic health disparities is and should be a concern for faith communities," says Burnett, who earned a bachelor's in psychology and Spanish from Hampton University. "People of faith have a wonderful network and structures in place to facilitate this work."
Although she recognizes there are other ways communities can address this problem, "I see this as the most effective and aggressive approach. This will not only place control back in the hands of the community, but also convince community members that the success and health of their community lies in their hands."
Burnett's other interests are the arts, poetry, dance, music and language, as well as traveling, reading, "and having thought-provoking conversations." Which leads back to her primary focus: "I am passionate about social justice. I am passionate about preserving cultures, especially cultures denigrated or destroyed."
For Burnett it's all about people, "understanding them and their relationships, particularly how people make community." It's a focus this New Haven resident developed exploring health disparities in Central and South America, southern Africa, as well as U.S. urban and rural communities. "And these experiences continue to incite a passion in me to commit to this work."
Diana A. Burnett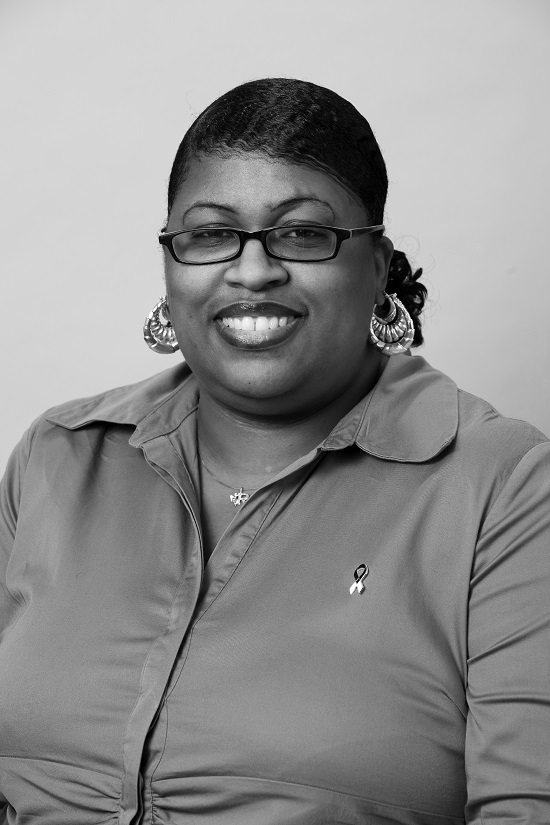 It's not difficult understanding Stephanye R. Clarke's motivation to eliminate racial and ethnic health disparities, and racism. Personal experience, she says, makes her "the face for what is wrong in American health care."
Factors like her health insurance card, how she dressed, her skin color all contributed at times to what Clarke calls "dissimilar treatment." And all motivate her to make a difference as program coordinator I at Ledge Light Health District in Groton, where she oversees the African-American Cardiovascular Disease and Stroke Reduction program, and the Breast Health Initiative.
"Having gone through the same circumstances allows the community to see that while I may represent an institution they may not always trust, we are linked by a common thread," explains the New London resident by way of Charleston, South Carolina.
Clarke also delivers her message through volunteer work, which includes serving on the New London public schools' health and wellness committee and the New London teenage pregnancy prevention/teen health task force. She also founded the young adult-youth initiative of the New London County Section National Council of Negro Women, which promotes healthy lifestyle choices and leadership skills for southeastern Connecticut women of color.
Among Clarke's passions is her pursuit of a college degree, which "at this stage in life, I'll appreciate even more." But this single mother is most passionate about her two daughters and her faith. "By my demonstrating the importance of serving God and community, the power of education and making wise decisions, my daughters will be empowered to be their own best advocates."
Stephanye R. Clarke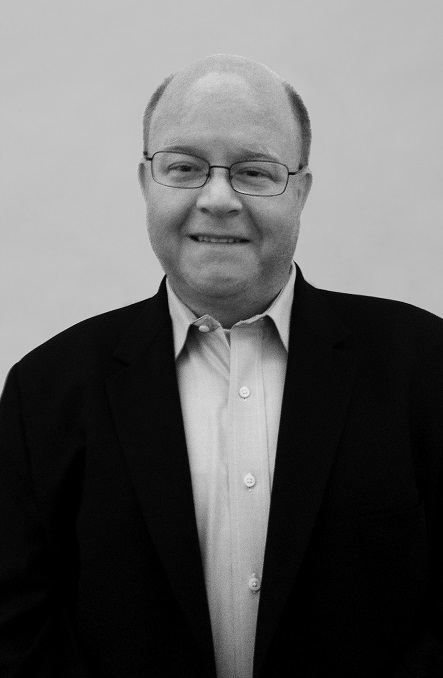 Michael W. Curtin takes after his father. As assistant director of the United Auto Workers regional office in Farmington, his father's job was to ensure equal treatment for all.
"I can't recall how many people have told me how much they owe to my dad," says Curtin, senior provider network manager at Anthem Blue Cross & Blue Shield in North Haven. "He instilled in me that same belief that all people should be treated equally. I hope one day I will be remembered as someone who fought to end racial and ethnic health disparities."
One avenue Curtin believes he can take to end health disparities is his network of relationships with employees and management at Anthem and at Connecticut hospitals.
"Hospitals are the most important group we need to involve," notes the Waterbury resident. "As Connecticut hospitals continue to grow and merge, they will become a larger partner we'll need on our side."
Active in his community, Curtin vividly recalls what motivated him to become involved. "One day, when I was a bank teller, a gentleman I knew who regularly cashed his paycheck with us needed a personal check cashed. After staring at me for a few minutes, he finally asked me how to spell 'one hundred dollars.'" That moved Curtin to join the Literacy Volunteers of Greater Waterbury, and help with community-related projects at Saint Mary's Hospital in Waterbury and the United Way.
There's no doubt this graduate of the University of New Haven with a master's in finance management and a bachelor's in business administration is following in his father's footsteps.
Michael W. Curtin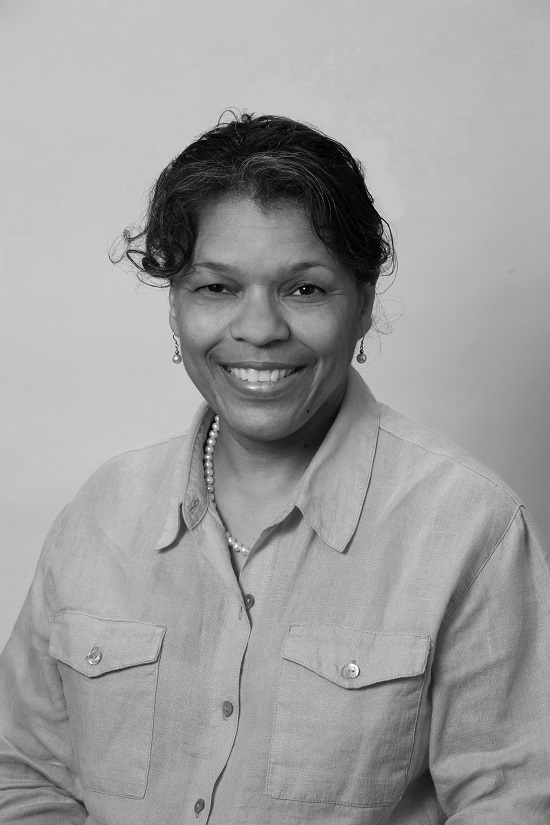 Brenda P. DelGado's desire to address racial and ethnic health disparities is rooted in a family belief: No one is better than you, nor is anyone less than you. This belief also reflects what DelGado considers a key to the problem: "The challenge is seeing it's not 'their' problem but 'our' problem."
Viewed in that light, DelGado adds, "Supporting and obtaining better health outcomes will happen when both provider and consumer come together in understanding 'our' problem."
And as executive director of the Central Area Health Education Center (AHEC) in Hartford, this Bloomfield resident is setting an example.
Under her leadership, AHEC has expanded its resources and serves as a community collaborator, addressing health inequities among diverse populations through advocacy, education and direct care. "I am committed to better health outcomes for those who suffer because they do not have access to health information," says DelGado, a commitment confirmed by over 30 years in health administration and her educational accomplishments.
Prior to AHEC, DelGado, who is pursuing a doctorate in educational psychology at the University of Connecticut, was chief of HIV prevention clinical services for the Connecticut Department of Public Health AIDS division. She also earned a bachelor's in biology and medical technology from Fitchburg College and a master's in health administration from the University of Connecticut.
Volunteer work includes serving on the boards of the archdiocese of Hartford Office of Catholic Schools, Federation Homes and Office of Black Catholic Ministries, and is a commissioner on Connecticut's African-American Affairs Commission. And she still finds time for other passions, including jazz and Cape Verdean music, traveling and being outdoors.
Brenda P. DelGado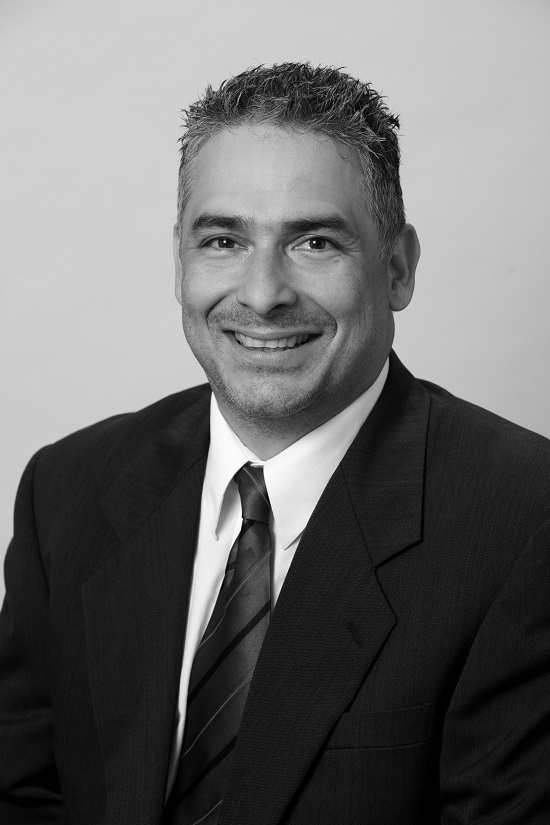 Overcoming health issues and cultural differences are challenges that Gustavo J. Guevara knows firsthand. Born in Puerto Rico with asthma, Guevara was given little chance to survive. After moving to the U.S., he and his family struggled to understand a new language and culture, along with health issues, such as heart disease, diabetes and obesity.
Today, as a child protective services ombudsman in the Connecticut Department of Children and Families, he uses these life-lessons to help others overcome similar challenges.
"I have dedicated my professional life to helping others, specifically children, for about 30 years," notes Guevara. "The challenges have been many, and exposure to racial and ethnic health disparities is eye-opening and cries out for action."
Among the challenges Guevara witnesses are families with preventable diseases who struggle to survive economically. "Do I eat, pay the rent or buy my medicine so I can work is a too-common theme."
Guevara's commitment to helping others flows over into community service. He is a member of the governor's Youth Suicide Prevention Council and various Latino community groups, and served on the mayor's Hartford Task Force for Families.
A University of Massachusetts graduate with a master's in education and a bachelor's in sports management, the West Hartford resident balances work with family and a love for music and sports, including involvement in youth soccer and softball, as well as his church.
But meeting community health needs, especially children's, is never far from his thoughts. As Guevara points out, "A shared vision for quality health services for all is badly needed. I want to be part of meeting this goal."
Gustavo J. Guevara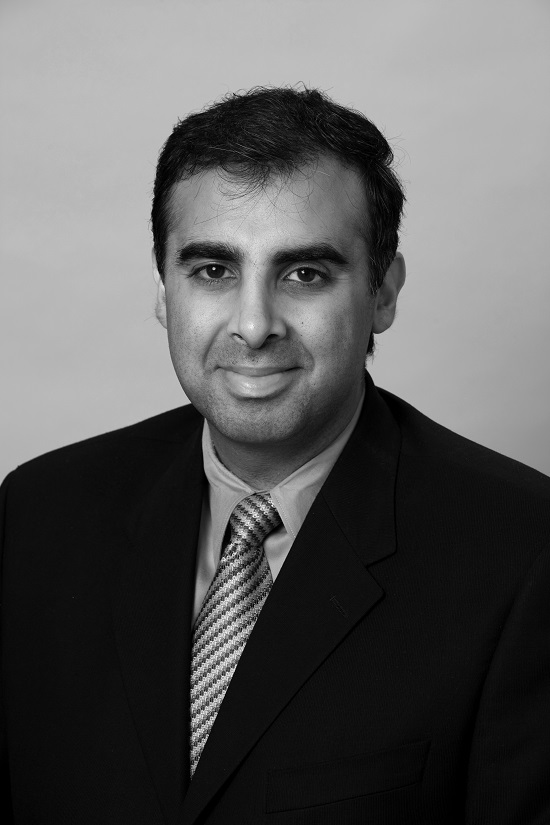 Struggle is not something Lateef Habib seeks to avoid. "Struggle is part of life. I embrace it and do not let it deter me from reaching my goals," says the Tanzania, East Africa, emigrant.
It's a lesson that Habib, clinical coordinator for outpatient services at Norwalk Hospital's department of psychiatry, learned well from his parents, who fled to the U.S. as private business in Tanzania became government controlled, and struggled to create a better life for their family and other immigrants. "They inspired many people, including me, to strive for excellence and achieve my goals."
Their community focus also led Habib to develop a passion for social work, public policy and advocacy, especially in mental health. "I am very aware of the cultural barriers that impede minorities trying to access mental health services. As a result, I am committed to mental health services that acknowledge differences, such as race, ethnicity and culture, to meet the needs of our community."
A world traveler, the Norwalk resident adapts what he learns from other cultures to strengthen his interactions with his multicultural patients. "I also believe in hiring culturally competent and diverse staff to meet the needs of our clients."
A graduate of Columbia University with a master's in social work and a bachelor's in psychology from Siena College, Habib received the 2006 "40 Under 40" award from the Fairfield County Business Journal as one of the outstanding community leaders under age 40. He also frequently volunteers at health fairs and community outreach programs.
Habib's commitment to community is a passion that his parents would well understand – and approve.
Lateef Habib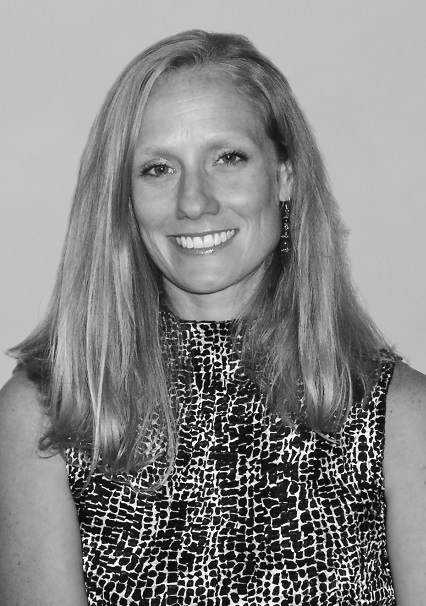 As director of educational outreach and grant coordinator for the Connecticut State Medical Society (CSMS), Christi Moutinho Holmes believes she is perfectly situated to deal with racial and ethnic health disparities.
"CSMS believes identifying health disparities within Connecticut's increasingly diverse population is central to providing quality patient medical care," she notes. That means understanding how to effectively communicate with patients from diverse cultures and ethnic backgrounds is critical.
Yet this is only one step in providing effective care, adds Holmes. "Medical care needs to be patient specific, patient-centered and ethnically appropriate to respond to a patient's cultural background. To achieve this, we intend to educate physicians and their staffs at the clinical and patient-interaction levels."
As a child life specialist with a bachelor's in human development from Wheelock College, Holmes saw firsthand how health disparities affected families. "When only English was spoken during a hospital tour or to explain a medical procedure, it made many families uncomfortable asking questions about their child's care," explains Holmes. "I was often the liaison between these families and their health care team. Eliminating disparities then was critical to ensure families could care for their children following their hospitalization."
Today, Holmes continues to make a difference at CSMS, by ensuring both patients and providers have a voice. "I've been fortunate to be able to address these issues from both ends of the health care spectrum and plan to use all my field experience to bridge the communication gap."
At home, the Guilford resident is an avid gardener, enjoys reading, sailing and walking the beach with her two daughters.
Christi Moutinho Holmes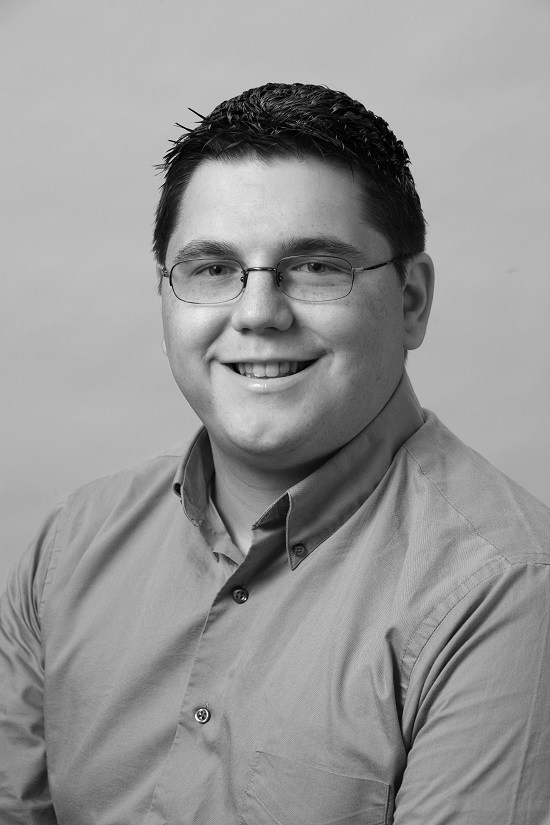 Politics … journalism … serving in Calcutta, India, alongside Mother Teresa's Missionaries of Charity … all play a role in driving Zachary Janowski to focus on Connecticut's health care policy.
Even as an undergraduate at Boston University pursuing his bachelor's in economic history, Janowski enjoyed debating political and policy issues. It was then that he studied in India and volunteered at Nirmal Hriday, a home for the dying, as well as homeless and abandoned men with health problems.
After graduation, Janowski settled in Connecticut with his wife to pursue a journalism career, becoming a reporter for the Willimantic Chronicle and now associate editor of the Southington Citizen. "I quickly understood that any change in state policy had to center on health care because it is the state's largest expense," recalls Janowski.
That's when he immersed himself in health care policy. "Continued health care spending at present levels will stall tax and budget reform necessary to address other state problems," he says. "So, health care must be the state's top priority."
As he develops his framework for change, Janowski seeks every opportunity his job and community activism offer to "develop the political arguments that will popularize health care reform."
A resident of Plantsville, Janowski is co-founder of Parish Connect, a nonprofit that helps Catholic parishes use the Internet effectively, and is coleader of the parish youth ministry at St. Thomas Parish in Southington. Both enable him to monitor and influence his community regarding health care policy. But it's as a journalist that Janowski believes he can best help make a more equitable Connecticut health care policy a reality.
Zachary Janowski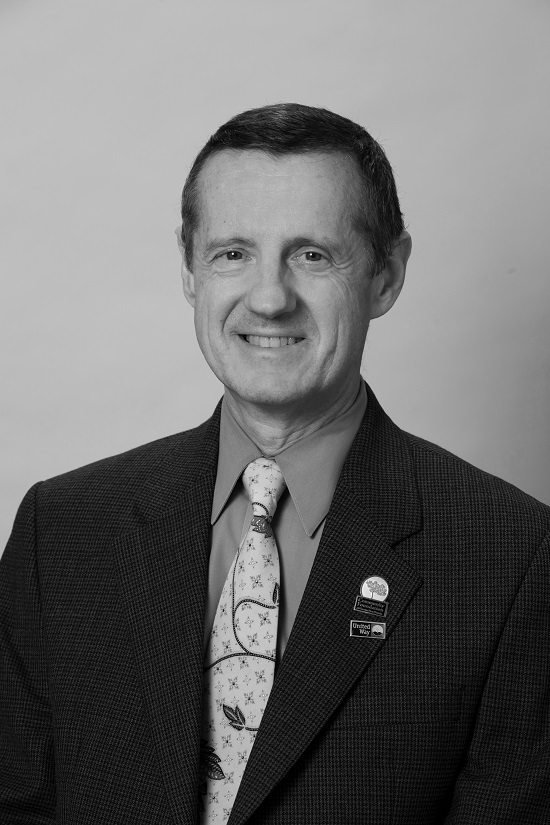 What Enrique E. Juncadella calls his "outside-the-box perspective" results from his multicultural background.
Born in Córdoba, Argentina, and raised in Buenos Aires, Juncadella came to Connecticut as a student, married, then lived overseas before eventually settling in Guilford. Fluent in French and Portuguese, as well as Spanish, the father of three is focused on health care reform, particularly reducing racial and ethnic health disparities.
"Serving as community relations director for The Hospital of Central Connecticut in New Britain and director of the New Britain Community Health Center's Healthy Communities Access Project has increased my understanding of the causes and consequences of these disparities," he notes. "And it has made advocacy and reform one of the central themes of my career."
Juncadella's professional focus also impacts his community service. In addition to assisting refugees in Connecticut as a board member of New Haven-based Integrated Refugee & Immigrant Services (IRIS), he is on the board of several organizations. These include the Community Foundation of Greater New Britain, and the YMCA and Community Chest of New Britain and Berlin. He also serves on the United Way of Central and Northeastern Connecticut advisory board.
Meanwhile, the sailing enthusiast and former bush pilot in Patagonia is pursuing a doctorate in economics at Yale University, where he earned a master's in economics following his bachelor's in economics from the Catholic University of Argentina. All of which is now about dealing with disparities.
"I have an obligation to improve the circumstances and conditions of my community," notes Juncadella. "There is no compelling reason why the current state of affairs has to be perpetuated."
Enrique E. Juncadella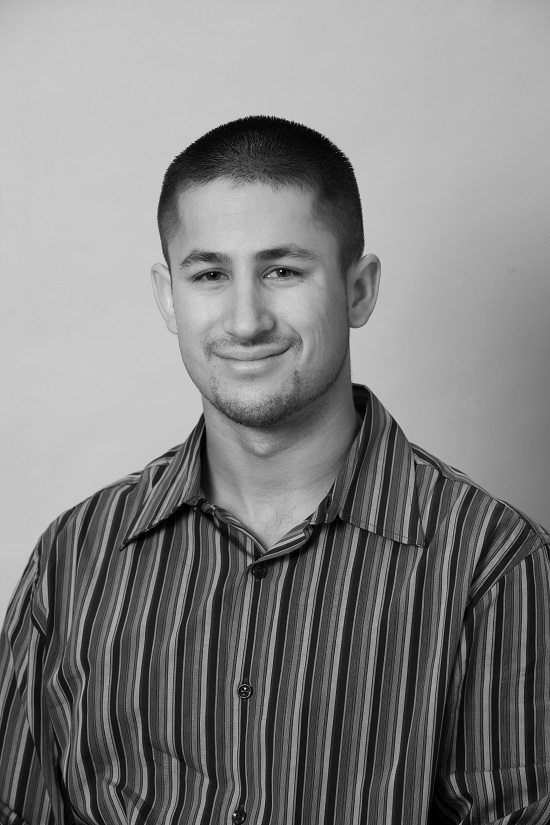 Growing up in Oakland left a lasting impression on Brandon W. Ko. "I was enmeshed in disparity," recalls Ko.
As a student nurse associate atYale-New Haven Hospital, these experiences serve Ko well as he puts theory into practice meeting the needs of the underserved. "The more underserved children and families I see, the more I realize health starts long before a patient steps into the office," says Ko.
His outreach includes Have Bones Will Travel, an educational program about health and nursing he presents in classrooms, as well as at health fairs and alumni associations. Recently, the New Haven resident also participated in a week-long clinic for underserved children in Nicaragua. "To hear families speak of their struggle for food and knowing that they had missed work and waited hours for this annual opportunity to have their child examined brought home the harsh realities inequality can cause," notes Ko.
Those he most wants to affect are adolescents from the Church Street South housing development across from the nursing school that Ko interacts with through the Healthy Neighbors program he leads. The program is designed to create a partnership between the nursing school and community.
"I am working with community organizers to establish an afterschool program, which will offer activities that promote health, education and creativity." Ko sees this leading to a mentoring program for at-risk youth that fosters adult relationships and role models.
In the midst of it all, Ko, who has a nursing certificate from Yale School of Nursing and a bachelor's in neurobiology from the University of California Davis, still finds time for jazz and playing saxophone, politics, hiking with his dog and cooking.
Brandon W. Ko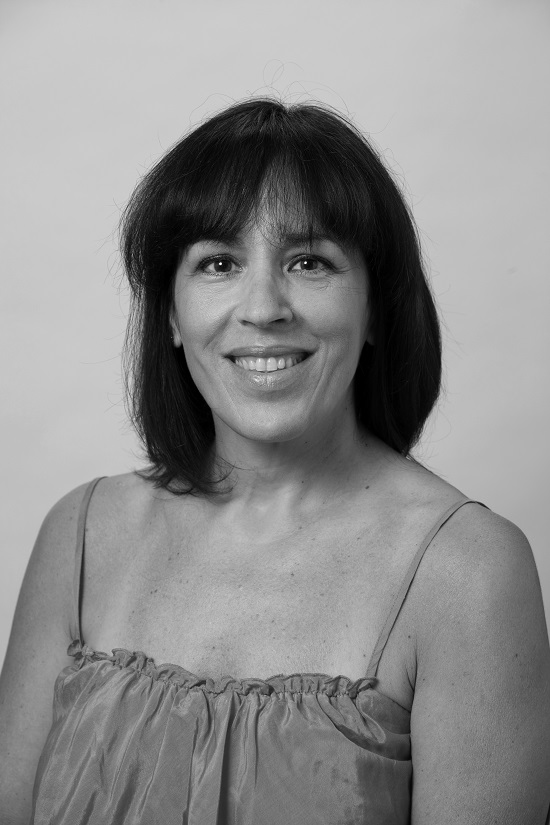 Ela M. Mata's parents left Cuba for the U.S. before she was born, but their struggles to communicate helped shape her awareness of racial and ethnic health disparities – and a desire to eliminate them.
"I was often asked by my parents or their friends to accompany them on doctors' appointments so they could explain what they were feeling. They also needed me to translate what the doctors were telling them," recalls Mata.
Help also included filling out medical and insurance forms, immigration paperwork and even marriage license applications. "But I only realized how significant my help was when I became an adult and opened my eyes to the problems of racial and ethnic disparities."
Not surprisingly, Mata is still helping families, as president and co-founder with her husband of Raging Knowledge Educational Services in Westport and by coordinating a volunteer tutoring program for students with learning disabilities through the Clifford Beers Clinic.
"Many of the families that Beers serves are Hispanic, facing the challenges my family and friends faced," notes the Westport resident, who studied marketing management at Villanova University and earned her associate's in accounting from Westchester Community College. "I most enjoy working with families," she says. "Educating and empowering families are necessary first steps if health programs and culturally sensitive services are to be effective."
But her biggest passion is her own family, her twin daughters and her husband, whose family is from Argentina. "I am working hard to ensure that my daughters stay immersed in Hispanic culture," adds Mata, a competitive rower, who also enjoys running, skiing, hiking, cooking, "and anything to do with the brain and behavior."
Ela M. Mata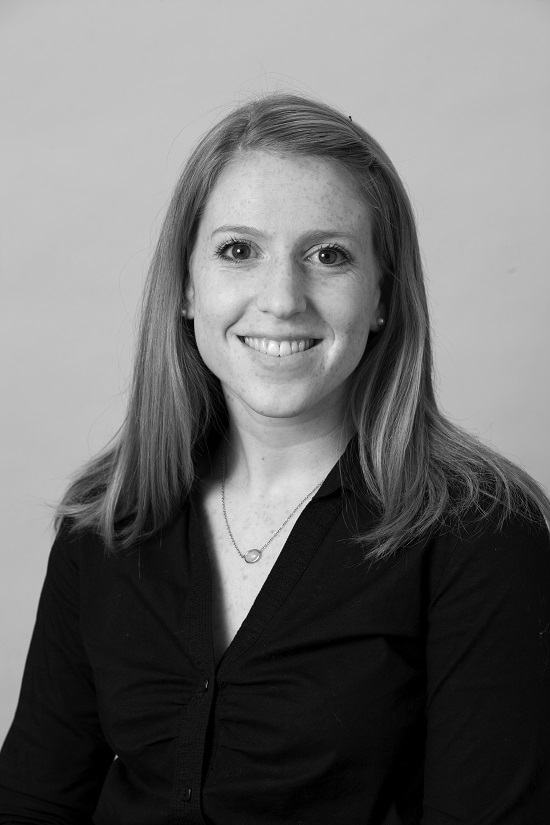 In different ways, living and working with multicultural populations in Orange County, California, Philadelphia, Washington, D.C., and New Haven instilled and reinforced a desire in Samantha L. Matlin to work with diverse urban populations and eliminate racial and ethnic health disparities.
In Orange County, Matlin says, "I became acutely conscious of differences in access to resources between racial and ethnic groups," and realized that factors such as language, finances, immigration status and available social support shape health care access.
Attending the University of Pennsylvania in Philadelphia, where she earned a bachelor's in psychology and volunteered in a tutoring project and soup kitchen, "exposed me to a new urban environment with significant economic disparity."
Later, earning her doctorate in clinical/community psychology at George Washington University in Washington, D.C., Matlin worked in community health centers, schools, home-based services and churches serving minorities.
"These experiences led me to integrate cultural, linguistic and systemic factors into traditional mental health programs and treatment," add Matlin, who then moved to New Haven, to complete pre- and post-doctoral training in the division of prevention and community research in Yale University School of Medicine's department of psychiatry and The Consultation Center. Here, she conducts applied research she believes can eventually eliminate health disparities. "As a result, my personal and professional background have exposed me to various racial and ethnic health disparities, led me to understand the complex issues involved, and solidified a commitment to address them."
Away from Yale, Matlin's focus is her husband and dog, yoga and running, enjoying the company of family and friends, and traveling.
Samantha L. Matlin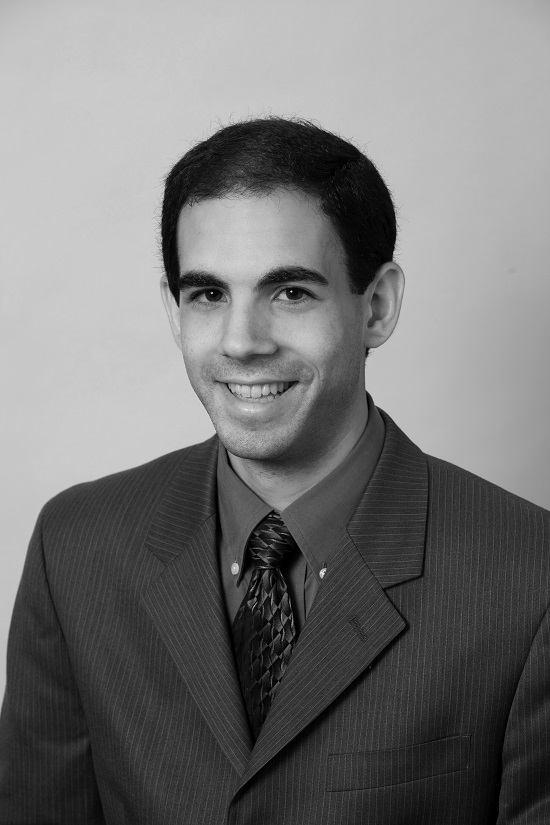 Boston's Chinatown made as great an impact on Joel C. Norwood as Harvard University. Pursuing his bachelor's in government there, Norwood participated in a campaign to preserve affordable housing in Chinatown. "It was a fight to preserve the vitality and health of a close-knit ethnic community," recalls Norwood, an attorney at Hartford-based Robinson & Cole LLP.
Since this campaign, affordable housing and urban planning are Norwood's professional passions and the reason for his law degree from the University of Connecticut School of Law. And as a land use and real estate attorney, it's a passion he continues to engage. "Safe, affordable housing is essential to the health of communities and individuals," says the West Hartford resident. "Unfortunately, housing is largely unaffordable to racial and ethnic minorities in affluent areas, while substandard housing dominates the urban core – where minorities are frequently the majority."
As Norwood points out, substandard housing can affect a person's health in many ways – from exposure to mold, asbestos and lead paint to reduced access to high-quality foods, exercise facilities and primary health care. This knowledge served as the catalyst for Norwood becoming an advocate and resolving these community issues.
While earning his law degree, Norwood joined the Connecticut Urban Legal Initiative in Hartford, where he worked with urban nonprofits. He then joined the Center for Children's Advocacy in Hartford before Robinson & Cole.
To relax, Norwood, an accomplished clarinetist, enjoys music. But his personal passions are family – his wife, son and parents – and his faith. A board member of Beth David Synagogue in West Hartford, Norwood also serves as treasurer.
Joel C. Norwood, JD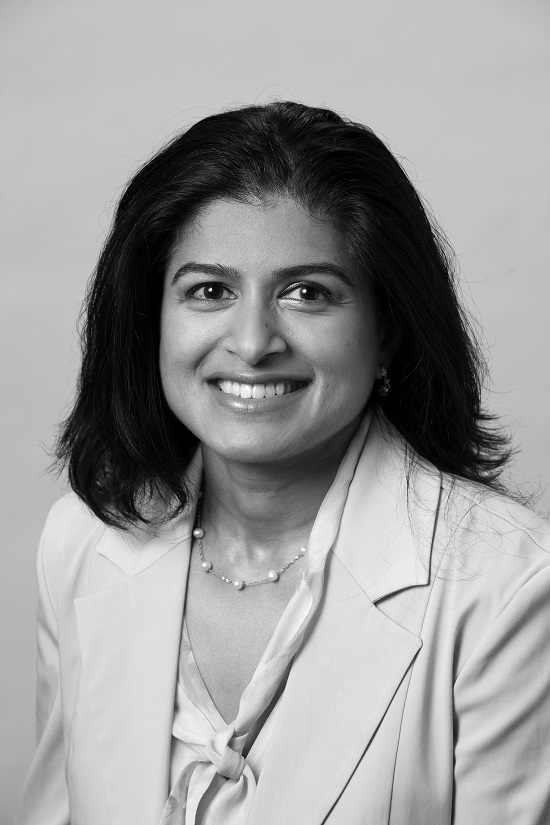 Moving from India to the U.S. as a child presented Anitha J. Patel with many challenges. As she adapted to her new country, culture and way of life, Patel also sought a balance between her American identity and preserving her culture. Through it all, she found inspiration in her father's commitment as an orthopedic surgeon helping physically disabled children.
But it wasn't until she became a teenage counselor at a summer camp for physically disabled children, that she envisioned the road ahead. "I knew then my future would be in health care," says the Bridgeport-based ophthalmologist and surgeon.
It was while earning her medical degree in New York City at Weill Cornell Medical College, and serving her residency at the University of Pennsylvania Scheie Eye Institute, that Patel discovered the scope of certain health issues in some ethnic communities, like diabetes and glaucoma in African-Americans and Latinos.
Today, Patel notes these disparities are increasing. "It is our collective responsibility to improve the health of all our citizens by reducing these disparities," says Patel, who earned her bachelor's in biology at Columbia University. "Setting such ambitious goals will not only benefit our society, but also ease the burdens on an already strained health care system."
Ever curious about people and cultures, Patel travels widely. "My journeys have taken me to Africa, Mexico, Canada, Central America and Europe and back to India." As she travels, the Avon resident recognizes that, "The U.S. is a microcosm of these varied cultures. And when I return, I realize how much there is to learn here in our own backyard."
Anitha Patel, MD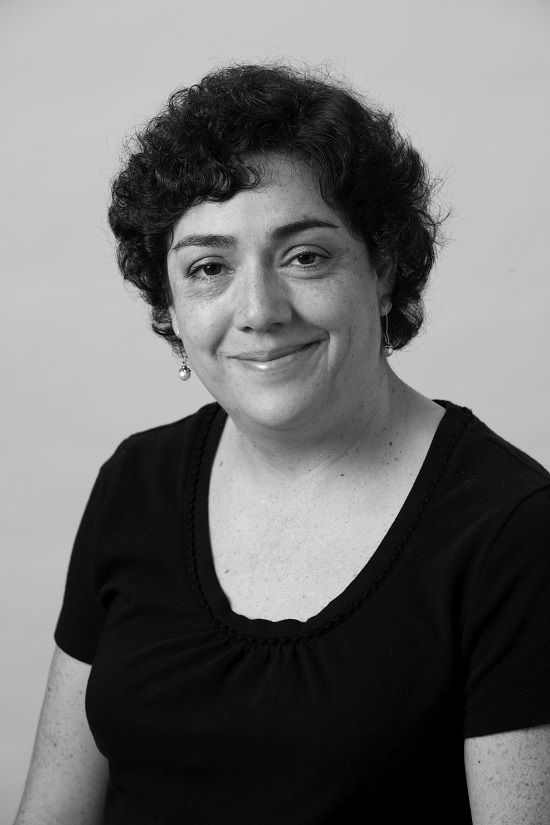 In Bogota, Colombia, Martha Lucia Plazas witnessed social inequities. Moving to the U.S., she experienced them. Earning her master's in psychology at Bogota's Pontificia Universidad Javeriana, the racial, gender and social class discrimination she encountered sparked her interest in studying its roots. In the U.S., the cause was clear: "It was due to a language barrier and ethnic differences," explains Plazas, who then earned a master's in marriage and family therapy at Southern Connecticut State University.
These firsthand encounters, coupled with seeing how poverty, social class, gender and racial disparities affect families and children, and ultimately the entire community, led her to become an agent for change. "I am committed to advocating for the Latino community," notes Plazas, specifically, improving and expanding mental health services.
Her work with HIV-affected children and their parents as program coordinator at New Haven's Clifford Beers Clinic also improves her perspective about the barriers they face accessing health services. In addition, she assists Latino families through outpatient and crisis programs, and consults with the Department of Children and Families on reintegrating children in residential treatment into the community.
Before joining the clinic, Plazas was part of a team of mental health providers at MidState Medical Center in Meriden that founded the Latino Partial Health program and expanded outpatient mental health services for the Latino community.
At home in Hamden, Plazas enjoys music, especially Latino, loves to dance and travel. She and her husband, a native Colombian, also instill in their two children awareness of their culture, language and family values – a heritage she says they proudly embrace.
Martha Lucia Plazas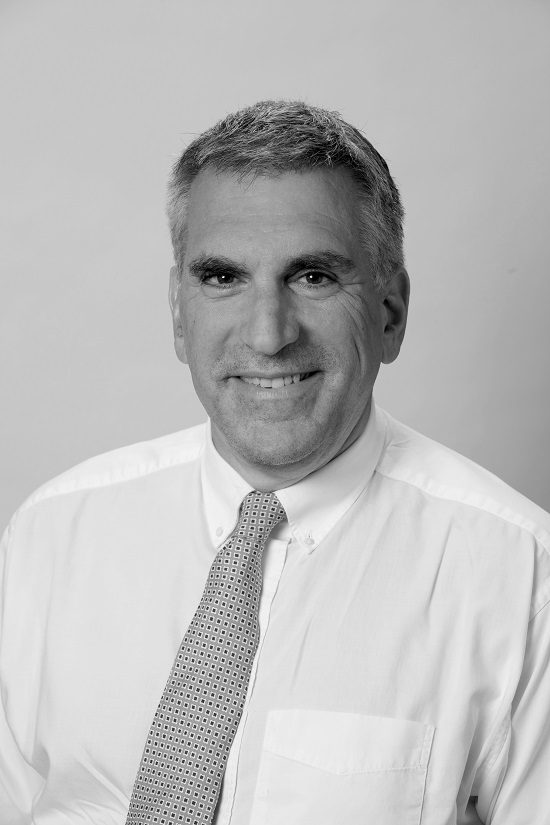 Brad S. Plebani became an activist while  living in a town that was along the underground railroad. Plebani's hometown of West Chester, Pennsylvania, which was a stop on this Civil War path to freedom for slaves, also produced activists such as Bayard Rustin. "My mom worked for his sister-in-law, so I knew about him and his civil rights activities," recalls the attorney and deputy director of the Center for Medicare Advocacy in Willimantic. As a result, "I always wanted to engage in work that would create positive change for individuals and society."
That desire led to a bachelor's in political science at George Washington University, a law degree from Brooklyn Law School, and work with Bronx Legal Services and Connecticut Legal Services in Danielson, before spending more than two decades with the center, which seeks health care access for seniors and the disabled.
"As a lawyer in the health field, I have seen firsthand how poor health can limit one's life," says Plebani. As a father of an Anglo/Latino adult son, Plebani is concerned his family and friends "will suffer health consequences as a result of health disparities."
And while the Willimantic resident believes his legal skills can help combat health disparities, "I more fully understand the need for individual action and sound public policy."
His desire to help others also is reflected in his 27 years with Re-Evaluation Counseling, as a teacher and leader for the Seattle-based peer counseling organization, which focuses on ending racism and human exploitation. But at the center of it all is his family.
Brad S. Plebani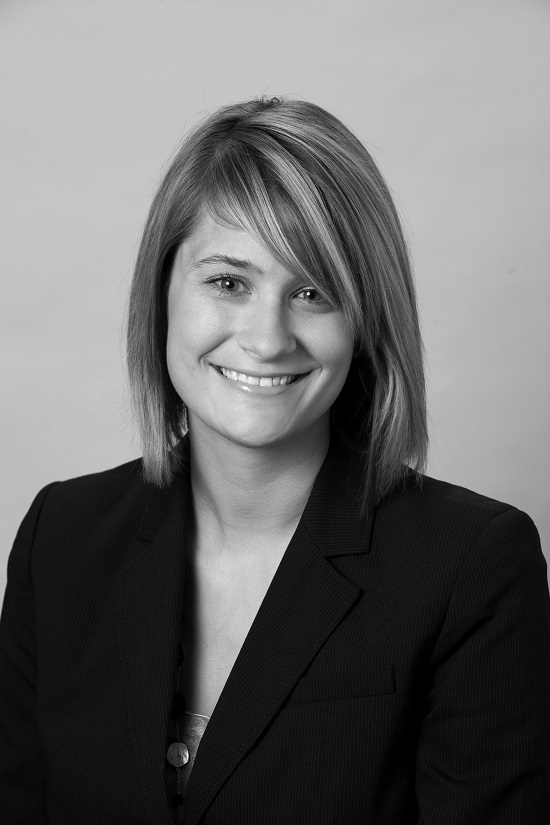 Janette E. Polaski knew she belonged in public health the day she left the village of Magdalena, in Veracruz, Mexico. That day, while traveling through the region with other Assumption College students, Polaski and her classmates encountered a frantic father whose infant daughter was battling respiratory infection and thought they were nurses.
"We were helpless, which made me angry," says Polaski, who recalls the village lacked basics like a physician, vaccinations and dental care. "They had never even seen a toothbrush or toothpaste," resulting in countless children with rotting or missing teeth, indicating other possible health issues.
"From then on, I wanted to help resolve these health issues on a system level so people could get access to the care they need."
From Assumption College and a bachelor's in sociology and biology to a master's in public health from Dartmouth Medical School, Polaski moved on to become community benefit manager at Norwich's William W. Backus Hospital. True to her desire to serve, Polaski's focus is enhancing access to care for uninsured and underinsured residents of New London and Windham counties.
"We're collaborating with neighborhood health centers, action councils, health departments and hospitals to meet our communities' growing need for services," explains the Stonington resident. Resources include a mobile health center, the equivalent of two fully stocked examination rooms, which means, "We're bringing services to them, rather than waiting for them to come to us."
And although Polaski surrounds herself with family and friends, it's thoughts of individuals like those in Magdalena that motivate her daily to reach out to the area's underserved.
Janette E. Polaski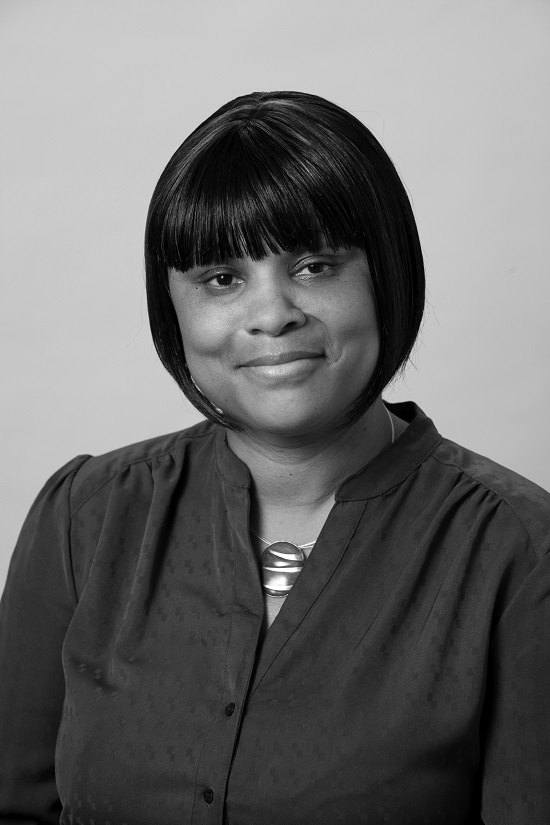 Evelyn R. Richardson considers herself a late bloomer.
A single mother of seven, with three still at home, she received a certificate from the Women's Leadership Institute at Hartford Seminary in 2009 and a certificate in black ministries in 2008. She's also enrolled in the women in transition associate's degree program at Charter Oak State College.
Meanwhile, the Hartford resident founded the Daughters of Eve, which empowers community women and children, and works as a teacher's aide at Trinity College Community Child Center.
All this after obtaining a nurse's aide certificate in 2003 and working as youth program coordinator in the social services department of the Salvation Army in Hartford after two years in its medical unit.
But of all her volunteering, including serving at her church, "Daughters of Eve is my passion," says Richardson, who hopes to expand its outreach beyond the community. "Awareness plays a big role in conquering problems, including racial and ethnic health disparities," she notes.
Richardson's goal is to couple awareness with education about the legislative process, so these women in Daughters of Eve can be heard in their community and by their health providers. Thus empowered, "We will visit the Legislative Office Building, hold health seminars and write our legislators," adds Richardson, who believes women have a unique opportunity to make a difference, "because they pass on what they learn to their children."
Although she may be a late bloomer, Richardson doesn't lack motivation. "My motto is, 'Every day we have an opportunity to make a positive difference in the lives of women and children. Utilize it!'"
Evelyn R. Richardson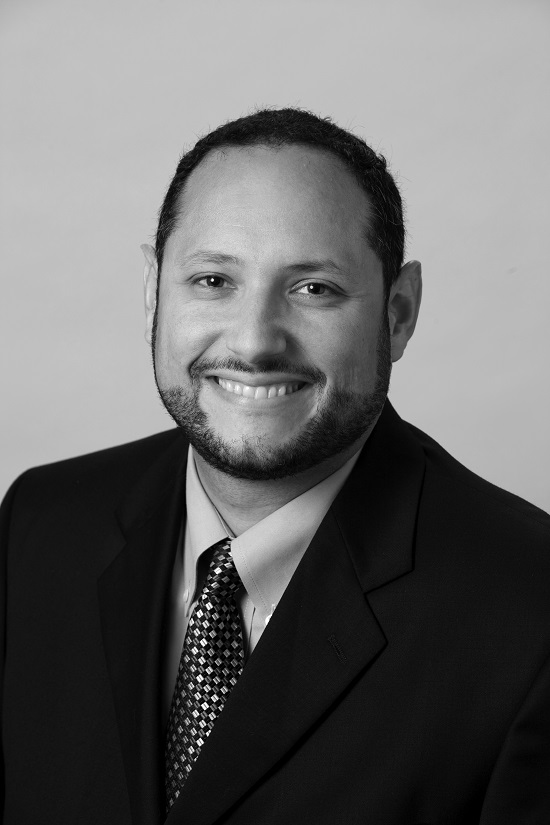 Advocacy is as much a part of Benjamin Rodriguez's heritage as his Puerto Rican ancestry. His father and mother, both college administrators, advocated for better outcomes in education and health, each motivated by a lifetime of experiences, including racism.
"My understanding of racial and ethnic disparities stems both from personal and professional experience," says the Connecticut Health Foundation program officer. "The greatest challenges were instances of systemic racism," he recalls. "Often these were from people in power. They never involved a racial epithet, but were clearly demeaning."
These and other related experiences helped the Suffield resident realize "the connection between racism and the lasting effects of health disparities," and the need to address them. "By not addressing racial and ethnic health disparities, two other situations inevitably occur. First, these problems continue to impact people of color. Second, not addressing disparities can strengthen and enable the system causing them."
Like his parents, Rodriguez, who earned a master's in public administration and a bachelor's in legal studies from the University of Massachusetts, also advocates in his community.
He is a board member of the Gandara Center, which provides residential, mental health, substance abuse and preventive services to minorities in Western Massachusetts and Northern Connecticut, and was active in Big Brothers Big Sisters of Hampden County, Massachusetts.
Understanding racism and disparities is part of the heritage Rodriguez hopes to share with friends and family, especially his year-old daughter.
"I look forward to teaching her to recognize the complexities of disparities and racism, and how she can play a part in reducing them."
Benjamin Rodriguez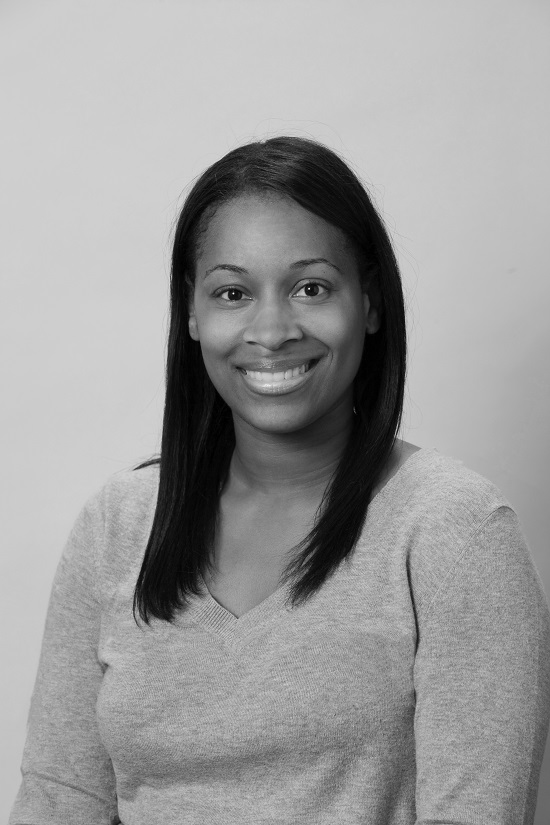 Marisa N. Spann's interest in becoming a culturally sensitive pediatric neuropsychologist began in an advanced placement psychology course "Baby Egg Project," in which the egg represented a child. "My teacher provided a wonderful early model of the importance of ethnocultural sensitivity in caring for a 'child' with a medical illness," she recalls. Spann, the only African- American in the course, was presented by her teacher with a brown egg.
An assistant professor at Yale University School of Medicine, Spann went on to earn a bachelor's in psychology at the College of William & Mary, and a doctorate at George Washington University in clinical psychology, specializing in neuropsychology. Her early career in research and her doctoral thesis further emphasized the importance of considering cultural factors in childhood exposure to domestic and community violence, and suicidal behaviors.
Today, as director of pediatric neuropsychology at Yale University School of Medicine, the New Haven resident believes that treating children should include biological, psychological, social, cultural and environmental factors. "My position at Yale provides an opportunity to work with a team of medical professionals and neuroscientists who share a belief in taking a multidimensional approach to caring for children with chronic disease."
Through these collaborations and the fellowship involved, Spann hopes to "refine an integrated model of care to reduce not only ethnic and racial disparities, but also the consequence of socioeconomic disadvantage and disease stigma."
Her beliefs also are shaped by travel, her favorite leisure-time activity, "as each experience challenges and shifts the way I view the world."
Marisa N. Spann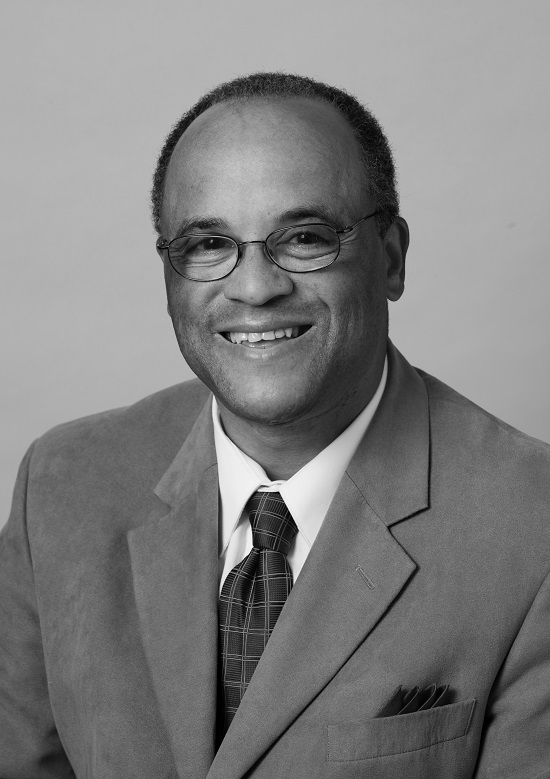 Growing up in Chicago was a challenge for Frederick Jerome Streets."I became aware of the suffering of others due to the many obstacles they faced in meeting their health care needs," says the Yeshiva University professor and former senior pastor at Bridgeport's Mount Aery Baptist Church.
Inspired by his family and local church, Streets became an activist with a global reach, while earning a master of divinity degree from Yale University, where he was chaplain, and a master's and doctorate from Yeshiva University's Wurzweiler School of Social Work.
As a member of the Harvard Program in Refugee Trauma, Streets implemented a mental health services program in Bosnia, and engaged in mental health and humanitarian work in West Africa, South America and Cuba. A 2008 Fulbright Scholar in South Africa, he focused on how HIV and AIDS affected children and families.
While senior pastor at Mount Aery for 17 years, the Stratford resident developed outreach, such as an AIDS ministry, a latch key afterschool program, a health and social service education and referral service for low-income and elderly residents, an affordable housing program and youth scholarships.
All helped develop his keen awareness of the African-American community's health challenges. "The members of this community need to be more aware of the health risks they face, to have access to health care and knowledge about behavior that will increase their chances of preventing or minimizing disease," explains Streets.
To "recharge," Streets travels, enjoys walking, reading and time with his wife and family. But he's quick to point out, "It is a joy and privilege to help others."
Frederick Jerome Streets