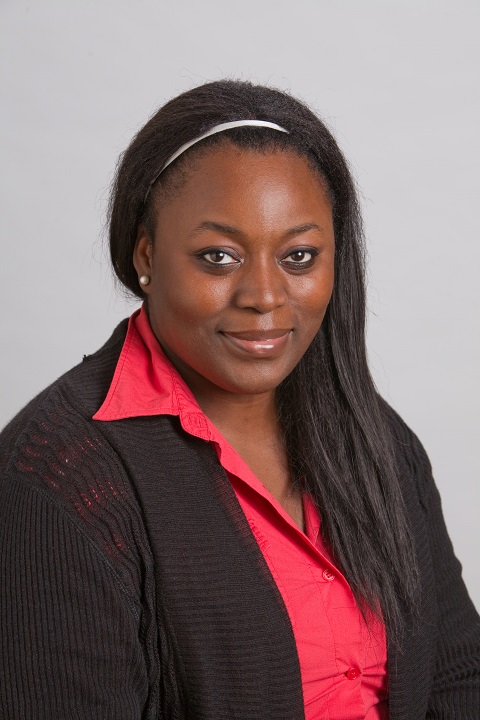 Student, Yale University School of Medicine
New Haven, CT
Leadership is being able to truly motivate and encourage your team; it is recognizing that everyone is an important member with valuable ideas to contribute.
Olatokunbo M. Famakinwa recalls sitting among stacks of old medical journals in the library basement where she first stumbled upon accounts of early 20th century physicians who grappled with racial disparities in hypertension rates. Working on her senior thesis, she was intrigued by these stories – especially since many of these disparities persist today. She decided to pursue a career in medicine, realizing that serving as a physician would be her way of alleviating the burden of disease in her community.
After graduating cum laude from Princeton University with a degree in history, Famakinwa went to the Yale University School of Medicine. In her first year, she served as co-director for the HAVEN Free Clinic. From this experience she understood that working among underserved populations requires more than noble ideas; working effectively in the complex health care system demands an understanding of the forces at work and a relentless desire to create practical solutions.
Outside of medicine, Famakinwa enjoys African dancing, reading, road trips around the country, and spending time with her family.
Olatokunbo M. Famakinwa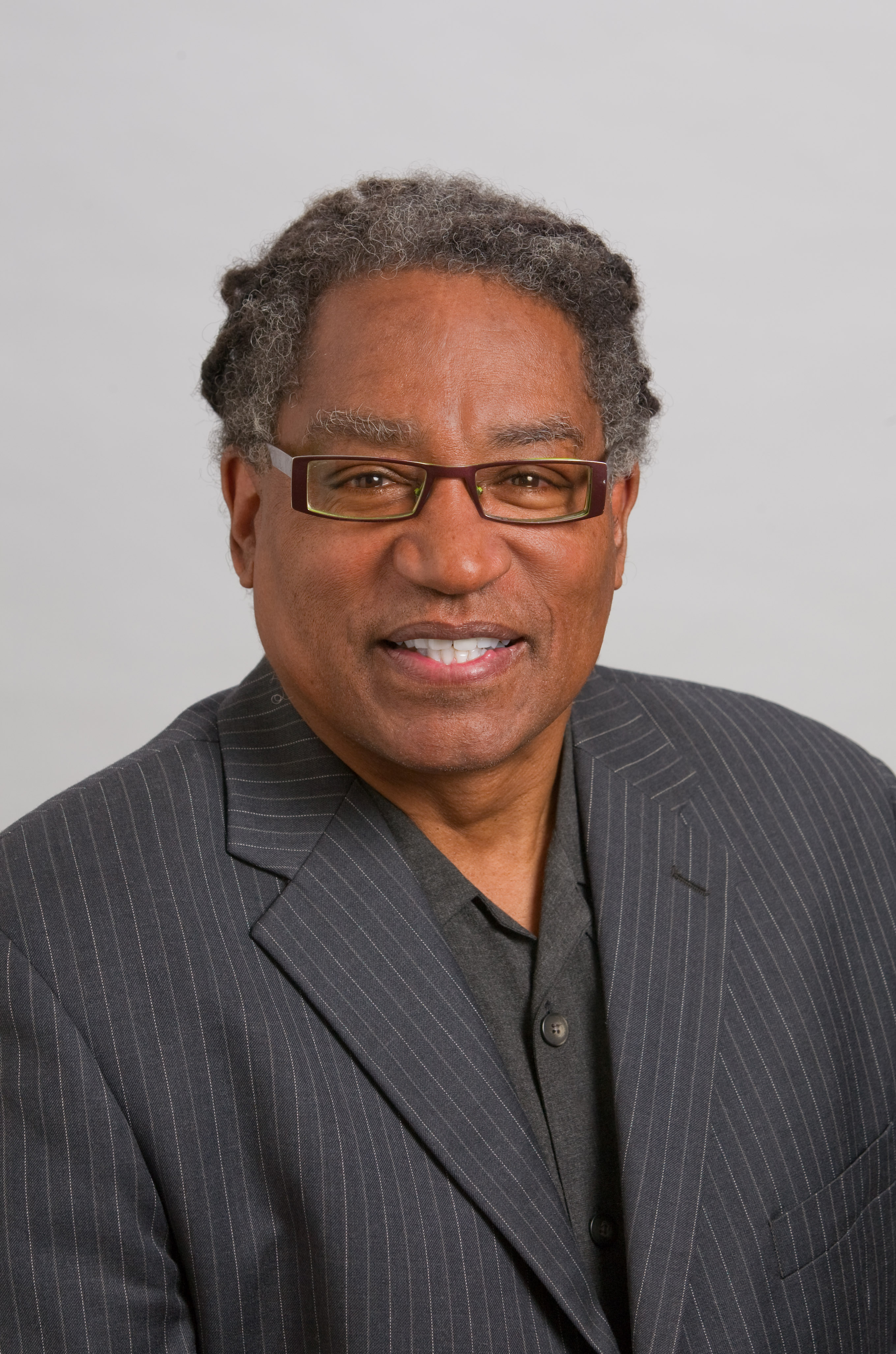 President, Ficklin Media Group
New Haven, CT
Leadership is expanding opportunities for creativity, innovation, and self-fulfillment.
Thomas Ficklin, a native of Pittsburgh and a 1967 graduate of Choate, had no idea he would be making New Haven his home for much of his adult life. Following graduation from Bucknell University with a bachelor's of arts in political science, he went on to receive a master of divinity from Yale Divinity School.
Prior to establishing the Ficklin Media Group in 2008, he held human resource positions in management training, affirmative action, and community relations. As CEO/editor-in-chief of the Inner City Newspaper Group, Ficklin was responsible for the management and creation of the editorial product. He went on to be the chief information officer for Empower New Haven. Among his responsibilities was the creation and implementation of brand identity, awareness campaigns, and media relations.
Ficklin has served on a number of boards, including those of the Yale Club of New Haven, United Way, Choate-Rosemary Hall, New Haven Symphony and the Regional Workforce. Although he still roots for the Pittsburgh Steelers, his loyalties have transitioned to the Pop Warner Steelers. Ficklin and his wife, Julia, have a son, Toma, and two grandchildren.
Thomas Ficklin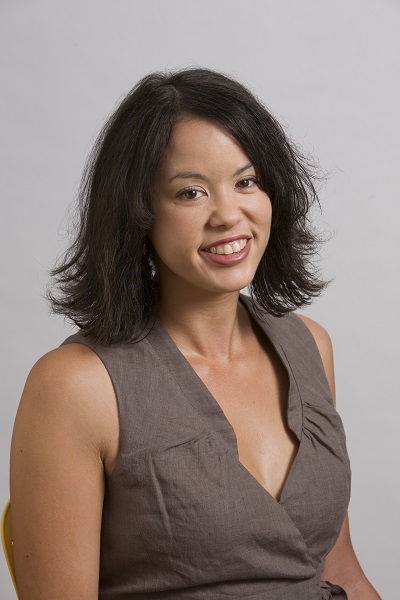 Attorney, Connecticut Legal Services
Middletown, CT
The most valuable skill a leader can possess is the ability to recognize potential in others and to nurture their growth towards reaching that potential.
"Growing up, I saw firsthand what a lack of access to health care could do," says Kristen Noelle Hatcher. "My mom was a single parent and my sister and I suffered from asthma. Due to limited finances and a lack of health insurance, my mother had to be very selective when deciding when we should go to the doctor."
At Wesleyan University, Hatcher says, "I took courses that exposed me to racial disparities and their impact. I learned of the far-reaching effects of slavery, segregation and Jim Crow." She learned that disparities in health care delivery result in higher mortality rates and more incidents of preventable disease in non-white communities. Hatcher worked in various health care settings before attending the University of Colorado Law School. After graduating, she sought a position that would allow her to use her health background to help marginalized populations.
Hatcher's passions are her family, running, and the water; she also serves on the board of an organization that provides respite for abused and neglected children.
Kristen Noelle Hatcher, JD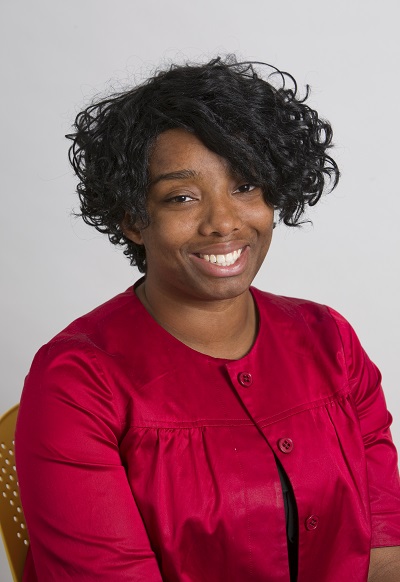 Attorney, Center for Medicare Advocacy, Inc.
Willimantic, CT
Leadership is exhibiting the ability to identify the strengths of others and using that intuition to inspire a group to take action to achieve a common goal.
The eldest of nine, Tiana Victoria Hercules grew up and attended public schools in New London. "Coming from a big family I have always been intrigued about social interactions and relationships between groups of people." That interest led her to earn a bachelor's degree in sociology and government at Connecticut College. She says, "I noticed that there were many subjects that I was never exposed to, as compared to my classmates." In response to these disparities within public schools, Hercules co-organized Advocating Brighter Choices (ABC), a student-run nonprofit that provides mentorship, tutoring and job access to young adults and teens.
After college, Hercules obtained a law degree at the University of Connecticut (UConn) School of Law and simultaneously earned her MBA at UConn's School of Business. An attorney and advocate at the Center for Medicare Advocacy, she provides legal representation and advocacy to Medicare recipients.
Hercules, who is married with two sons, is very family-oriented. "My family is my foundation," she says, "and what inspires me to want to change the world."
Tiana Victoria Hercules, JD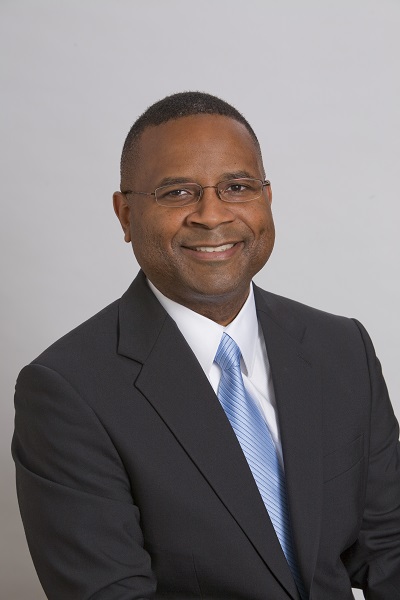 Management Consultant and Program Developer, Culturas Consulting Services
East Hartford, CT
Leadership is humbly, courageously, and consistently leading self and other towards justice and equity based on the value intrinsically embedded in every human being.
"What inspired me to action was seeing the lack of basic health services, cultural competency in medicine, and access to health care, and how these problems were directly linked to social, racial, economic and educational disparities," says Damian E. Humphrey.
Through his work in social programming, Humphrey has seen how children's lack of access to basic services negatively affects their educational and social development. He hopes to be a part of the solution and to provide education and advocacy for underserved and vulnerable communities.
Humphrey has an associate's degree in business administration from Mitchell College and a bachelor's degree in organizational leadership from Quinnipiac University. He is pursuing an MBA at the University of Connecticut School of Business.
"I love action and advocacy and teaching people how to find and share their voices," says Humphrey. He currently teaches medical and community interpreting at Springfield Technical Community College and volunteers in East Hartford with parents from his children's school to advocate for better resource allocation, educational opportunities and services.
Damian E. Humphrey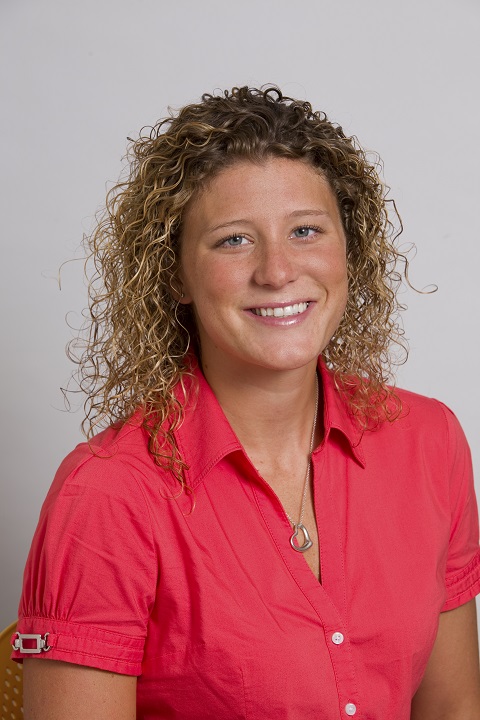 Curriculum Specialist/Project Manager, Connecticut Multicultural Health Partnership
Eastern Connecticut Area Health Education Center (AHEC)
Jewett City, CT
Leadership is the ability not only to forge new paths, but also to inspire others to work together in discovering those paths.
"Within the next 10 years I hope to graduate from a physician assistant program and obtain a master's of public health," says Emily Joy Jensen. "I want to work with medically underserved communities."
After earning her BS in biological sciences from the University of Connecticut, Jensen worked as an intern at Eastern AHEC, providing health education and screenings to migrant farm workers and soup kitchen patrons. The majority of the individuals she worked with were Latino. Most had extremely high blood pressure and, without health insurance most were unable to obtain needed prescriptions. This experience fueled her passion to become a leader in health to create change so the term 'health disparity' would not be known by generations to come. In response, Jensen promotes health equity through the initiatives of the Connecticut Multicultural Health Partnership as the project manager.
Jensen also practices what she preaches about health. Along with a good diet, regular exercise, and meditating, she is training to compete in a triathlon in early summer of 2011.
Emily Joy Jensen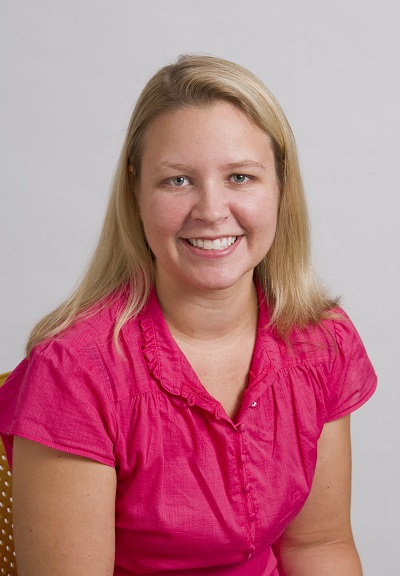 Lead Care Coordinator, United Way of CT/HUSKY Infoline
Rocky Hill, CT
Leadership is the ability to identify opportunities for change and improvement and having the courage to take steps to make change happen.
Alana Kroeber's academic background and professional career led her to understand racial and ethnic health disparities. As an undergraduate at Wesleyan University, she was instrumental in founding Wesitters, a community service group providing free childcare to low-income mothers in the community.
While pursuing her master's in public health at the University of Connecticut, Kroeber studied issues including food and nutrition policy, the uninsured, maternal and child health, and the environment. It became very apparent that these matters were connected to each other and to the health status of racial and ethnic populations. "Just as important as my academic work is my experience with the United Way of CT/HUSKY Infoline. This work in conjunction with other community health activities, were my motivations for pursuing graduate study in public health," she says.
Kroeber enjoys gardening, cooking and supporting local agriculture and sustainable food systems. "Healthy, nutritious foods should be available to all children, just as quality health care should." Free time is spent with family and friends on her family's boat, at the beach, and hiking.
Alana Kroeber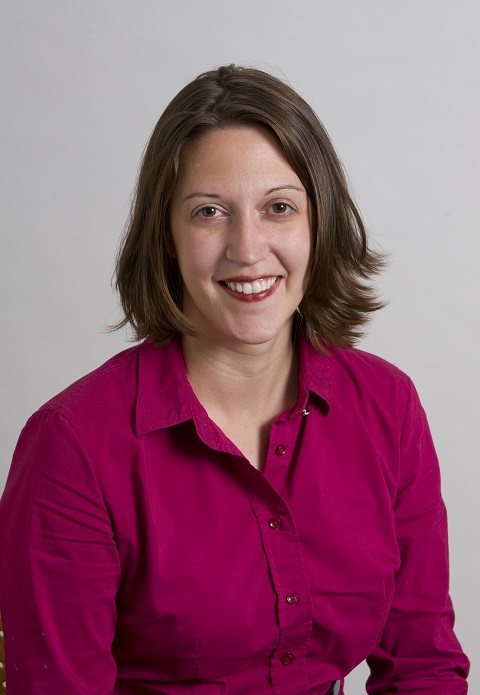 Supervisor, Administration/Finance, Ledge Light Health District
Groton, CT
Leadership is not about having the power; it is about growing yourself and everyone with whom you come in contact.
While her career path has focused on financial management, technology and administrative systems, Jennifer Muggeo always pushed boundaries to become involved in different operational aspects of the workplace. She has a bachelor's degree in business administration from the State University of New York (SUNY) at Albany. Her career track brought her to Connecticut and her present position at Ledge Light Health District where, she says, she has "learned about public health and racial and ethnic health inequities."
Muggeo's father taught her that everyone is equal and should not be judged by the color of their skin, but after completing a People's Institute Undoing Racism training she understood that many institutionalized systems create unfair conditions for people of color and those living in poverty. Now, Muggeo is teaching her own daughter that she has access and privilege that some friends are denied because of the color of their skin. She adds, "Being part of the Health Leadership Fellows program and starting my master's in public health are the latest and most exciting steps on my journey and my involvement in a grassroots movement to battle health inequities."
Jennifer Muggeo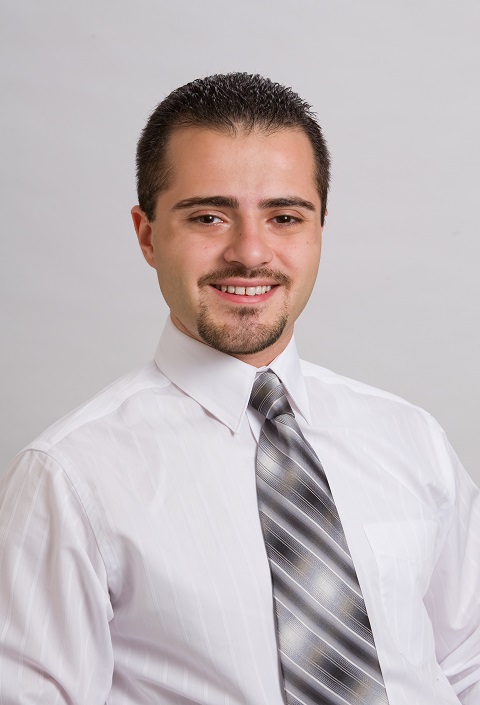 Student, Yale University School of Medicine
New Haven, CT
Leadership is the ability to increase awareness and to encourage unified and purposeful changes toward achieving a goal that benefits humanity.
"Perseverance, determination and compassion are three words that always echo in my mind," says Kiavash Nikkhou. When he was a young boy, Nikkhou emigrated with his family to the United States as refugees from Iran, escaping religious discrimination resulting from their Jewish faith. After struggling to learn a new language and culture, he soon realized that 'the land of opportunity' was discolored by significant racial and ethnic disparities.
Majoring in physiological sciences and neuroscience at the University of California in Los Angeles, Nikkhou was involved in a program serving local disadvantaged communities. At Yale he combines his commitment to medicine and community service by volunteering at the HAVEN Free Clinic, a student-run clinic for the uninsured and underinsured.
Through the Yale Latino Medical Student Organization, Nikkhou led a program to increase recruitment of minority students into medicine. "Alongside a medical career, one of my aspirations is to help eliminate health care disparities by increasing awareness among community leaders and policy-makers."
When not studying medicine, Nikkhou pursues his interests in culinary arts and the outdoors.
Kiavash Nikkhou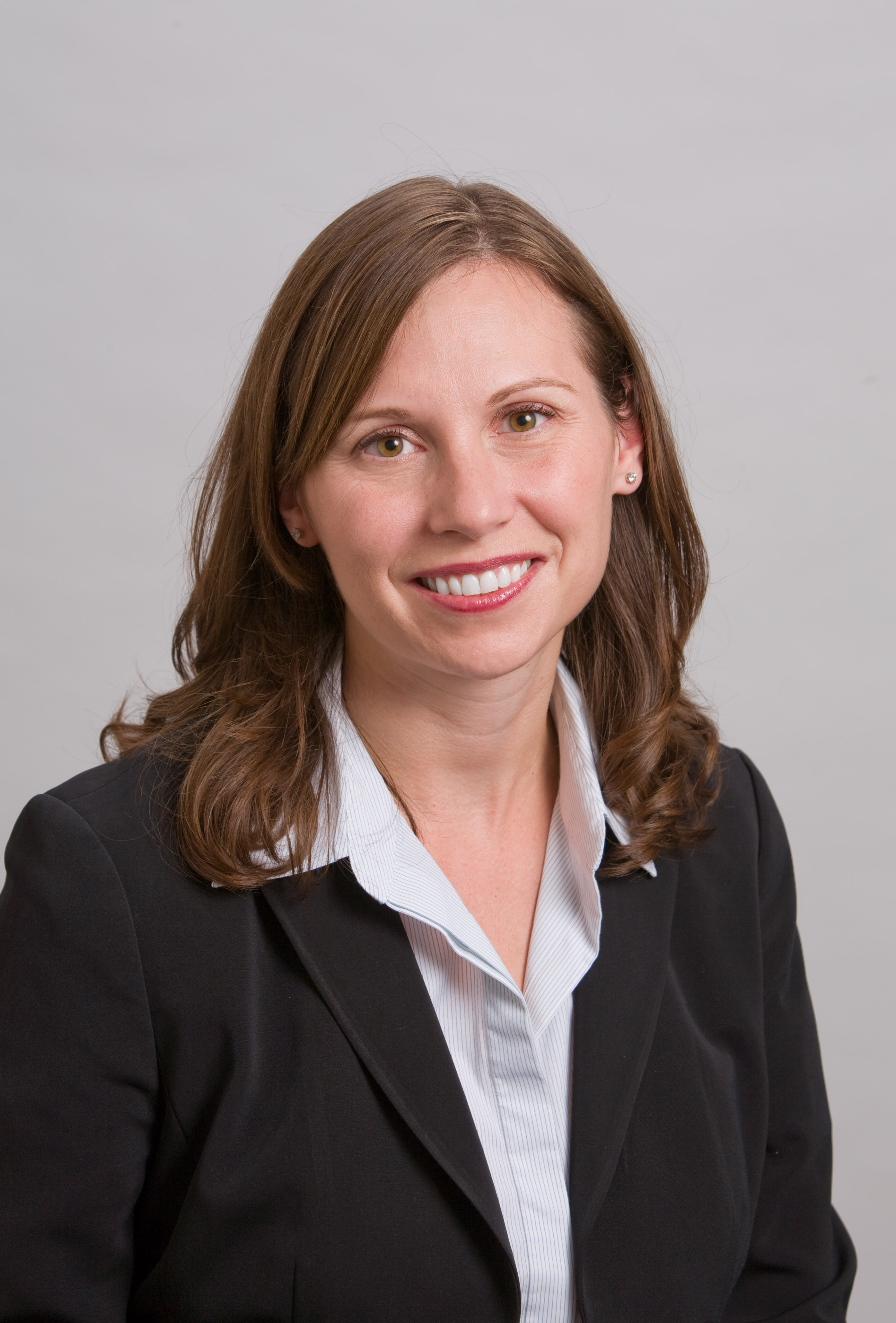 Principal, Health Strategy, Booz & Company
New York, NY
Leadership is the ability to motivate a group of diverse individuals to act toward a common goal. Leaders create opportunities – culminating in achievements none could accomplish on their own.
As a health care strategy consultant, Stephanie O'Connor has worked with clients ranging from insurance to pharmaceutical, consumer health care, and nutrition companies. She holds an MBA from the University of Chicago and studied health policy, global health issues, and strategy at the London School of Economics. "I have lived and worked in Houston; Cleveland; Chicago; New York; London; and Santiago, Chile – cities with very diverse populations. I have seen the stark disparities in health care access and quality of life linked to socioeconomic and ethnic differences." Living in these areas motivated her community involvement, working with Big Brothers Big Sisters, Houston Public Schools, and the Nonprofit Enterprise and Self-Sustainability Team (NESsT), based in Santiago. "My time with NESsT was particularly meaningful as it provided me with insight into disparities in health care and opportunities driven by health status, gender, and socioeconomic class," says O'Connor.
Outside of work, O'Connor spends time with her husband and young son, traveling, camping, hiking, and going on recreational and educational outings.
Stephanie O'Connor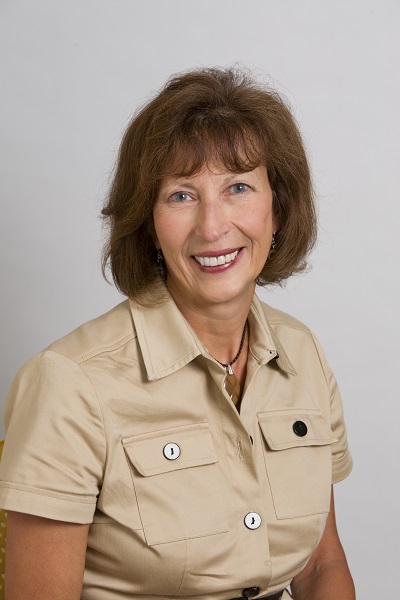 Nursing Instructor, Bridgeport Hospital School of Nursing
Bridgeport, CT
A leader should recognize not only the potential of individual team members, but their personal attributes. If members are valued by the leaders, the team will succeed.
Brought up in an inner city with immigrants from all backgrounds, Charlotte Parniawski says, "We had one common denominator: parents working hard with hopes and dreams for the success of their children."
Parniawski earned her RN at Bridgeport Hospital School of Nursing and BSN and MSN from Sacred Heart University. While a cultural diversity trainer through the National Multicultural Institute in Washington, DC, she became aware of the importance of understanding health care perceptions of people from diverse backgrounds. Her experience illustrates the value of trust between patient and health care providers, and the importance of culturally-appropriate health care educational materials; medically-trained interpreters; and working with intergenerational teams. As a nursing instructor, Parniawski has the opportunity not only to stimulate new practitioners to examine their care delivery skills and knowledge, but also to encourage them to become culturally competent.
A love of outdoors sports, traveling with her husband, involvement in church communities, and a passion for dancing, fill up her life. Most importantly, she values time with her family.
Charlotte Parniawski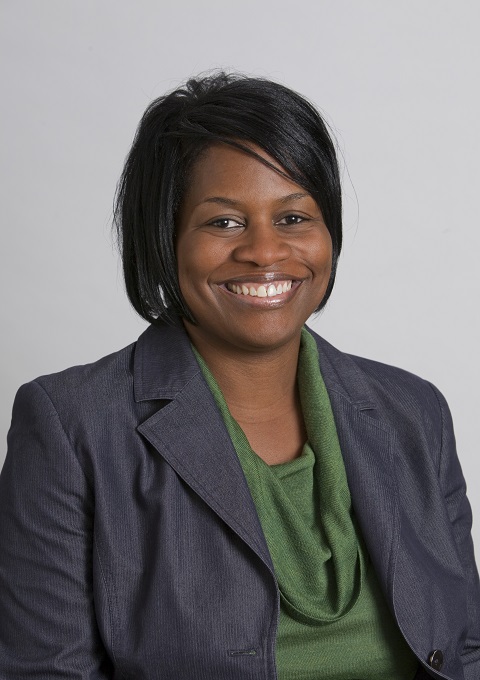 Director of Market Implementation for Diabetes Prevention and Control Alliance, United Health Group
Hartford, CT
Leadership begins with a commitment to serve and promote equity. Servant-leaders must challenge themselves and others to collaborate and improve the quality of life for everyone.
Growing up in metropolitan areas with large ethnic populations, Kristi L. Rodriguez is committed to making an impact on health equity/wellness in economically depressed and minority communities. "The emergence of culturally relevant preventive education to mitigate chronic diseases is critical in underserved communities," says Rodriguez. As a health care professional in the insurance sector, she is committed to a better, more comprehensive health care community delivery system for the uninsured and underinsured. A passionate promoter of community-based health and wellness education programs, she is engaged with her community through working with non-profit and social organizations involved in health and wellness initiatives.
Rodriguez received her bachelor's degree in finance from Hampton University in Virginia. She plans to apply for a master's degree in public health, which will help her achieve the career goal of improving community health through preventive care. She lives in Windsor with her husband and two daughters, is an avid reader and a fitness enthusiast, and hopes to compete in her first biathlon in 2012.
Kristi L. Rodriguez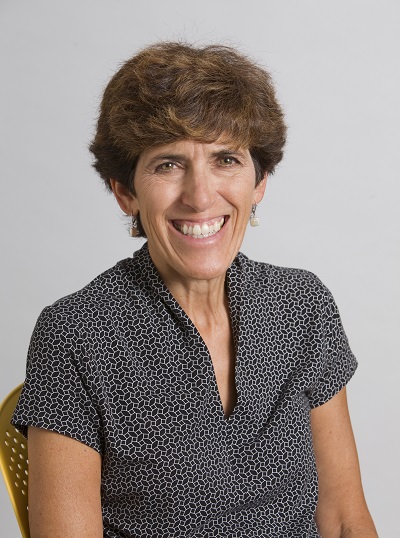 Senior Staff Attorney, Center for Children's Advocacy, Inc.
Hartford, CT
Leadership is the ability to guide others to fulfill their potential while achieving the mission of the parent agency.
Attending public school in New Haven in the 1970's, a time of racial, political and social upheaval, was central to Bonnie B. Roswig's path of focusing on social justice and the eradication of disparities in public schools. After earning her bachelor's degree at Bennington College in Vermont, Roswig enrolled in the Antioch School of Law in Washington, DC, which was funded in part by the Legal Services Corporation. "The goal of the law school was to train a generation of attorneys who were committed to addressing legal and social disparities," says Roswig.
Roswig worked for legal services in Georgia and, although the political and cultural issues were miles away from New Haven, the issues of poverty and the desperate need for legal assistance remained the same. Roswig returned to Connecticut, working for a number of years for legal services programs before joining the Center for Children's Advocacy.
"Given the time pressures of my profession, my other focus has been my family. My four children, now on the verge of adulthood, have been my pleasure and my passion."
Bonnie B. Roswig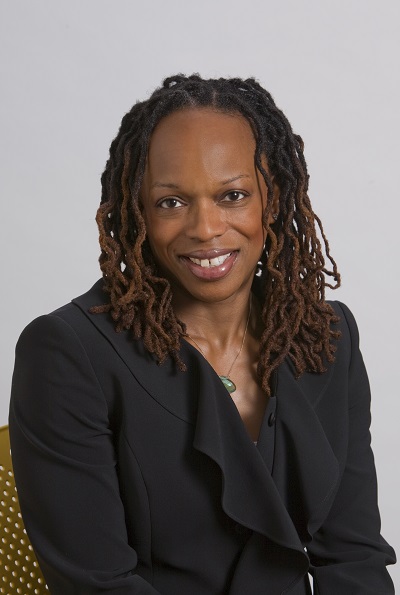 Clinical Director, Federal Bureau of Prisons
Danbury, CT
Leadership is being bold enough to take a stand. It often starts as a single thought — the realization that the world can be improved in some way, and taking a small action to make it better.
Tiffany Sanders and her family experienced first-hand the difficulties of navigating the medical system when her father was diagnosed with cancer. "My dad was courageous; he wanted to beat cancer" says Sanders. He lost his battle but the spirit with which he fought changed how Sanders views the world. "I no longer perceive any limits to what I can accomplish. I know that adversities will come, but I will never let them stop me from giving all I have."
Sanders received a degree in biology from the University of Virginia, and graduated from the Drexel University School of Medicine. She is currently pursuing a master's degree in public administration at New York University and is a clinical director for a women's federal prison
Sanders, who hopes to shed light on problems encountered by the underserved, is passionate about improving the lives of women. "It is my hope that some woman will look at me and want something more for her life," says Sanders.
Tiffany M. Porter Sanders, MD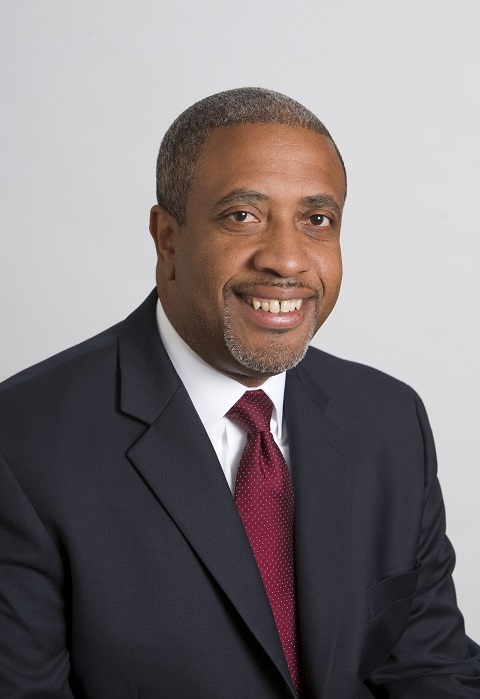 Administrative Director, Seifert and Ford Family Community Health Center
Danbury Hospital
Danbury, CT
Leadership is the ability to communicate a vision to others, to engage them in sharing ownership of that vision, and converting it into reality.
Born in the Dominican Republic, José Segura came to the U.S. following the revolution in the late 1960s. "Growing up in the Washington Heights area of New York, I came to accept that our local emergency room was the equivalent of our community doctor," says Segura. He studied music at Juilliard and the Manhattan School of Music and, although music has played a major role in his life, he found his true calling elsewhere.
After earning bachelor's and master's degrees from New York University's School of Social Work, Segura held several health care positions. In 2001 he became associate director of ambulatory care at North Central Bronx Hospital, where he "began to understand the severity of the health care crisis, and realized how entrenched the disparities in our system have become."
Segura is most passionate about his family and raising their 9-year-old son, Miles, providing him with the guidance he will need to be a good person and navigate a turbulent world. "He, in turn," says Segura, "inspires me to improve myself every day."
José Segura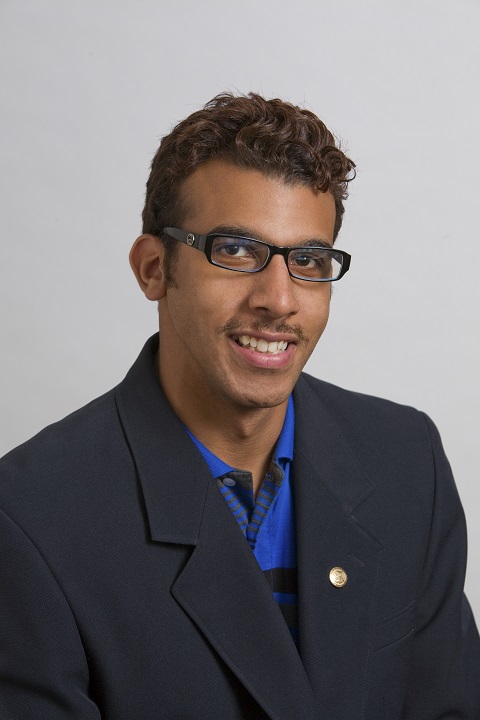 Minority Outreach Case Manager, Alliance for Living
New London, CT
A leader inspires, guides, communicates, and challenges us to be the best version of ourselves.
A native of Puerto Rico, Frank Silva relocated to Connecticut after his father accepted a position here as a chemist. He believes that this transition influenced him to take action in eliminating racial and ethnic health disparities. "Individuals who move to the U.S. struggle with adapting to a new system of health care." He is particularly concerned about the lack of health care professionals who are culturally competent.
Silva has worked with nonprofit organizations including Centro de la Comunidad of New London; United Community Family Services; and United Way of Southeastern Connecticut. He has also been a teacher assistant at Harbor Elementary School in New London. He is completing his certification as an HIV/AIDS educator for the state.
Recently Silva received his bachelor's degree from the University of Connecticut, with a major in human services and a minor in psychology. Early in 2010 he was selected to represent Southeastern Connecticut, traveling to South Africa in a group study exchange with Rotary International.
When not working, Silva enjoys playing keyboard, singing, jogging, traveling, and spending time with his family, his friends, and his youth group.
Frank Silva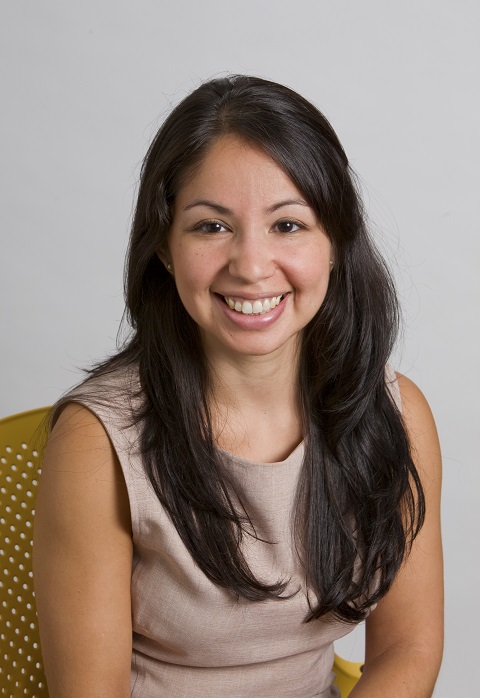 Associate Director, Connecticut Latino Behavioral Health System
instructor, Yale University School of Medicine, Department of Psychiatry
New Haven, CT
Leadership demands the courage and integrity to recognize and give voice to the experiences, needs, and strengths of individuals who may otherwise remain silent.
"I grew up in a close-knit family of Ecuadorian immigrants who instilled in me courage, and the values of hard work, education, personal responsibility, and lifelong learning," says Michelle Alejandra Silva.
Silva earned a bachelor's degree in psychology from the University of Connecticut and her master's and doctorate of psychology from the University of Hartford. "I sought opportunities to work with Latino families, recognizing that I enjoyed working with this population not only because we shared a language and certain values and traditions, but because the stories I heard and the people I met compelled me to make a difference," she says.
As a Latina psychologist Silva has 'grown up' professionally while working in an urban community mental health setting; has become sensitive to existing racial and ethnic health disparities; and is eager to learn more about disparities affecting Latino communities in other areas of the health care system.
Beyond professional responsibilities, Silva enjoys spending time with family and friends, watching soccer, exercising, traveling to warm places, and trying out new recipes.
Michelle Alejandra Silva, PsyD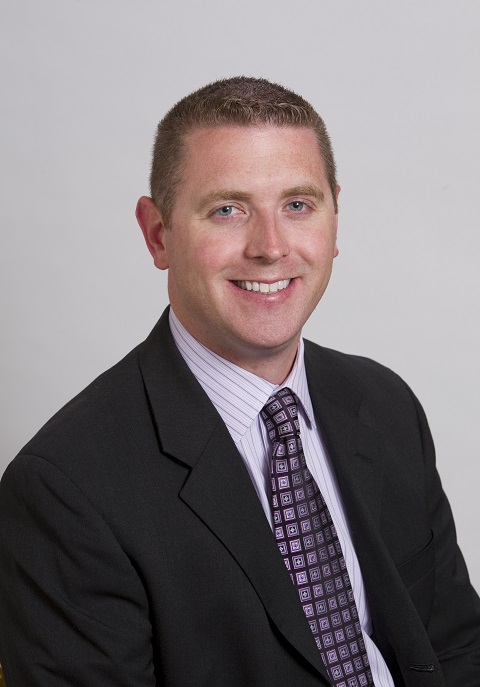 Director, Business Development and Community Relations,
Ambulance Service of Manchester, LLC & Aetna Ambulance Service, Inc.
Manchester, CT
Leadership is the ability to be an example for others through hard work, consistency and determination.
David Skoczulek, a transplant from Orange County to Cape Cod and finally to the Hartford area, realized that southern California's racial diversity was not the norm. He says, "I have worked in emergency medical services (EMS), in varying capacities since I was 19 years old and have seen firsthand the correlation between socioeconomic status and a lack of quality health care."
Skoczulek, a practicing paramedic since 2001, has a bachelor's degree in emergency medical services from Springfield College, and a master's in public health and graduate certificate in public financial management from the University of Connecticut. His MPH thesis focused on the use of EMS to decrease the burden on Connecticut's emergency departments. He notes, "Clearly, trends in emergency services as part of the health care safety net correlated to barriers in language and culture."
Skoczulek is committed to his community and is a member of several boards and councils as well as the Rotary Club. "I pride myself on investing my time and my heart into the nonprofits, programs and agencies for which I volunteer," he says.
David Skoczulek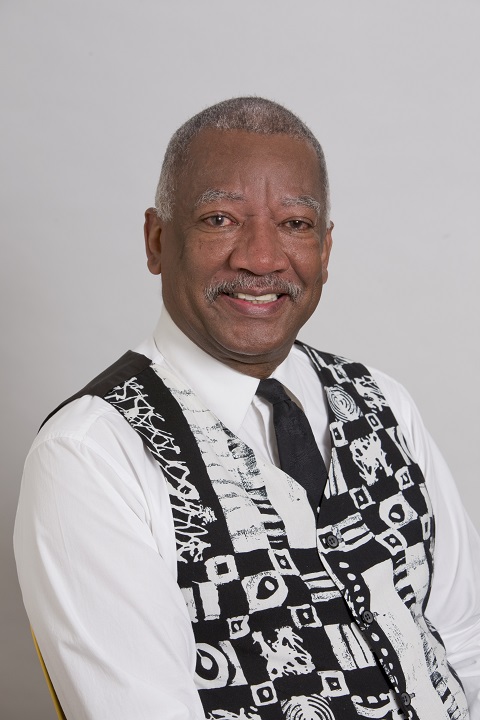 Director, Division of Health and Wellness,
Human Resource Agency of New Britain, Inc.
New Britain, CT
Leadership is the ability to inspire and motivate people to engage in actions that result in positive outcomes — by creating a shared vision and providing tools to actualize that vision.
"Living at the end of segregation in the South remains part of my cultural experience; it has caused me to be often driven to address racism which, in many instances, is at the root of racial and ethnic health disparities," says Frederick E. Smith. He credits his professional success to his parents, grandparents and a community that embraced and nurtured him.
A graduate of Rutgers University with a bachelor's degree in theatre arts and speech, Smith earned a master's degree in human service administration from Springfield College. Passionate about helping people realize their potential, he enjoys training, conducting workshops and 'seeing the lights go on' when others understand a concept he attempted to impart. A certified substance abuse professional, he is on the board of the CT Certification Board for Substance Abuse Professionals. For relaxation, Smith listens to classical jazz and enjoys nature. An avid traveler, he has been to nearly 40 states and six countries, with Africa on his 'bucket list' of places to visit.
Frederick E. Smith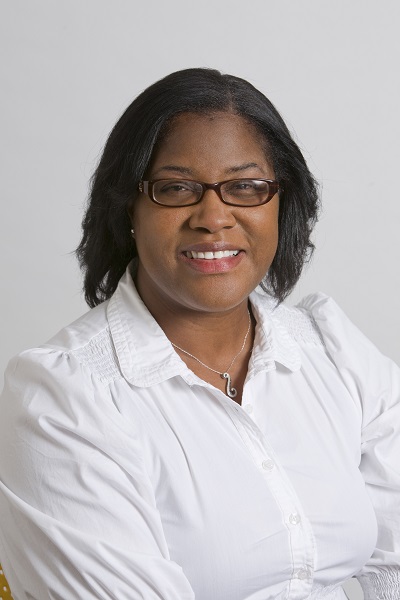 Student, Mercy College
Dobbs Ferry, NY
Leadership is having the ability to inspire and motivate others to transcend their own expectations, and those put upon them by society.
Currently in the process of completing her master's in public administration at Mercy College, Arlene Walsh understood early the importance of education for decreasing racial and ethnic disparities in health care.
And, as a court appointed special advocate for children in state foster care, Walsh saw that many families were struggling with domestic violence and sexual assault issues. This experience led her to become a certified advocate for those women and children.
"Building collaborative relationships towards a common cause is extremely important to me" says Walsh. "My desire is to transform the thinking of leaders so that they understand the importance of ending the racial and ethnic divides that have been perpetuated for decades and that have resulted in disparities in health care options and outcomes."
Walsh is an avid reader and volunteers with the School Volunteer Association Read-Aloud program in her hometown. Spending time with her children, going on vacation, walking, and Friday night karaoke are activities that help keep her grounded.
Arlene E. Walsh