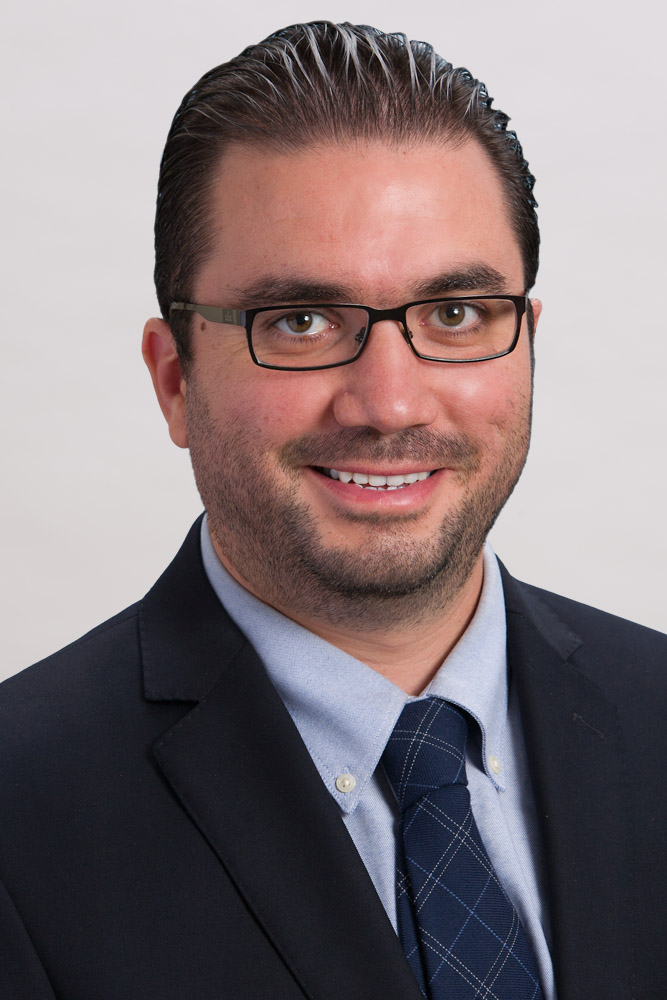 Assistant Professor of Psychiatry
Yale School of Medicine
New Haven, CT
"Never doubt that a small group of thoughtful, concerned citizens can change the world. Indeed it is the only thing that ever has." —Margaret Mead
Andres Barkil-Oteo's passion for understanding mental health issues within the context of large complex systems led him to be involved in providing mental health services to diverse groups, including university students, uninsured Latinos, and Iraqi refugees. These experiences taught him that problems facing a community are larger than the sum of individual issues, and to improve individual lives we have to improve the community as a whole.
Barkil-Oteo received his bachelor's and medical degrees from Damascus University. He completed his adult psychiatry residency training at Yale University, and a public psychiatry fellowship at New York State Psychiatric Institute. Barkil-Oteo is an assistant professor of psychiatry at Yale School of Medicine, and attending psychiatrist at Connecticut Mental Health Center where he works at the Hispanic Clinic, a mental health clinic that specializes in monolingual Latino population.
Apart from his professional interests, he loves to travel to tropical places during the long cold New England winters, and enjoys a variety of water sports.
Andres Barkil-Oteo, MD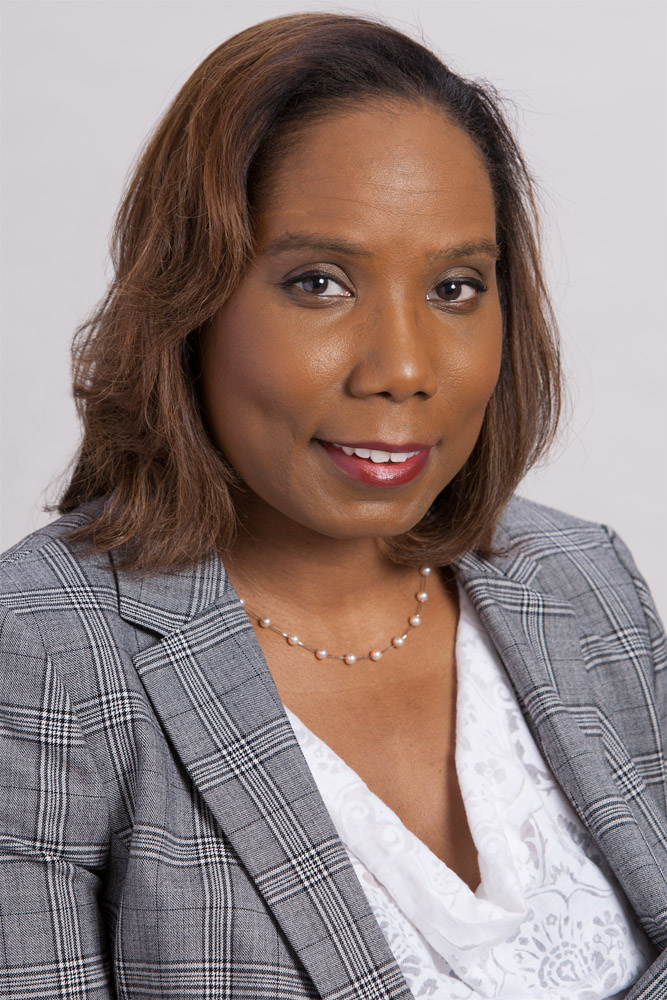 Assistant Professor of Surgery
University of Connecticut
Farmington, CT
"I view leadership as unwavering passion for a cause that translates into transformative action resulting in meaningful, sustainable change."
Linda Barry's mindset has been the impetus behind her academic pursuits and commitment to address health disparities at each stage of her career. With the recent launch of the Journal of Racial and Ethnic Health Disparities, her role as co-managing editor will enable her to make a substantive contribution to the collective effort to elevate the dialogue to a national level. "By creating a platform to promote, engage and facilitate meaningful research, I believe this journal can be instrumental in facilitating enduring solutions to eliminating health disparities and ensuring health equity," she say.
Barry was raised in Brooklyn, NY, and completed her undergraduate studies at Yale University. After earning her medical degree at Cornell University Medical College, she completed her surgical residency at the University of California at San Francisco and surgical specialty training at the University of Southern California. In addition to her position as assistant professor of surgery, Barry is assistant director and chief operating officer of the Connecticut Institute of Clinical and Translation Science at the University of Connecticut.
Linda Barry, MD, FACS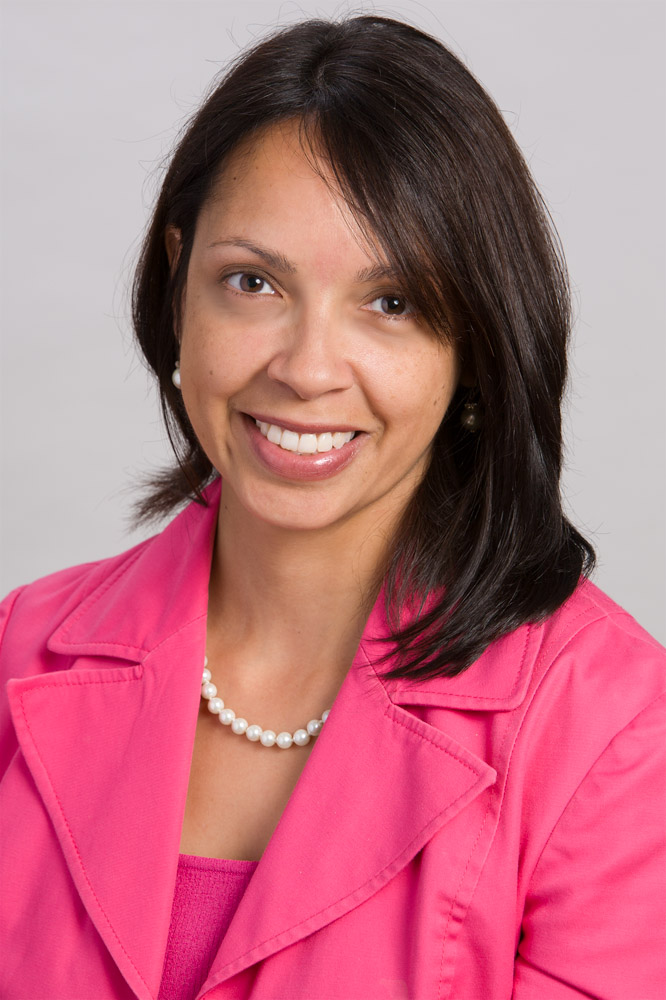 "Leadership means working toward a vision for meaningful, positive change while effectively engaging and encouraging others to walk with you on the journey."
As senior program officer at the Connecticut Health Foundation (CT Health), Yolanda Caldera-Durant worked in partnership with nonprofits, state agencies, and other partners to expand health equity. Caldera-Durant is particularly passionate about health equity because several of her family members experienced challenges in obtaining timely and appropriate health care due to cultural, linguistic and knowledge barriers. She knows that it will take the efforts of many focused, dedicated, dynamic and passionate leaders to make the change necessary for all Connecticut residents to achieve better health.
Caldera-Durant completed her master's in nonprofit management at Milano The New School for Management and Urban Policy in New York. She earned her bachelor's degree in sociology at the University of Connecticut. Prior to joining CT Health's staff, she was the program director at Fairfield County Community Foundation and a program associate at the Annie E. Casey Foundation.
In her free time she enjoys cooking, reading, yoga, walking, photography, international travel and dancing salsa. She lives in New Haven with her husband and feisty little dog.
Yolanda Caldera-Durant, MS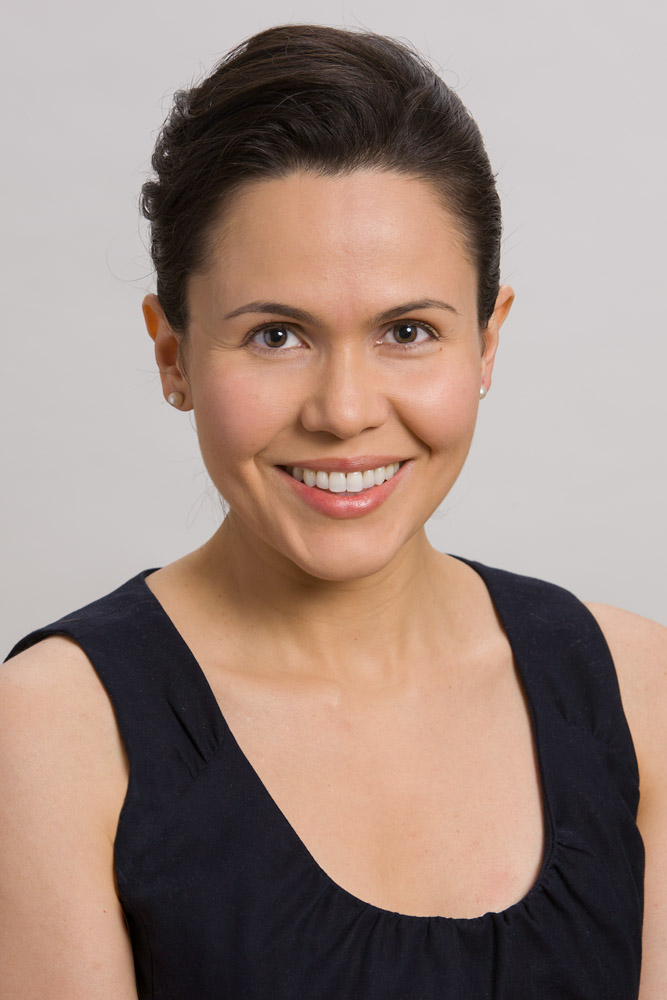 General Dentist
Community Health Center Inc.
Norwalk, CT
"Leaders strive to gain a clear understanding of the needs of those they serve, enable collaborative action and empower others to participate and contribute."
Diana L. Cardona's father operated a dental laboratory for over 30 years. "I took active roles in the daily operations of the lab and I knew I wanted a career in dentistry," she says. Cardona earned a bachelor's degree in psychology from Hofstra University and after completing three years of research at the Research Foundation of the City University of New York, she attended the University of Pennsylvania, School of Dental Medicine.
She currently works as a general dentist for Community Health Center, Inc., in South Norwalk, CT. "As the only dental provider fluent in Spanish at the South Norwalk site, I am often asked by my patients about their health issues that go beyond their dental and oral health," she says. She uses these opportunities to encourage and empower patients to be active participants in their own care. "To better serve minority populations, healthcare institutions need to increase the cultural awareness of all healthcare providers," says Cardona.
Outside of the professional arena, she enjoys traveling, good food, great wine and spending time with her husband.
Diana L. Cardona, DMD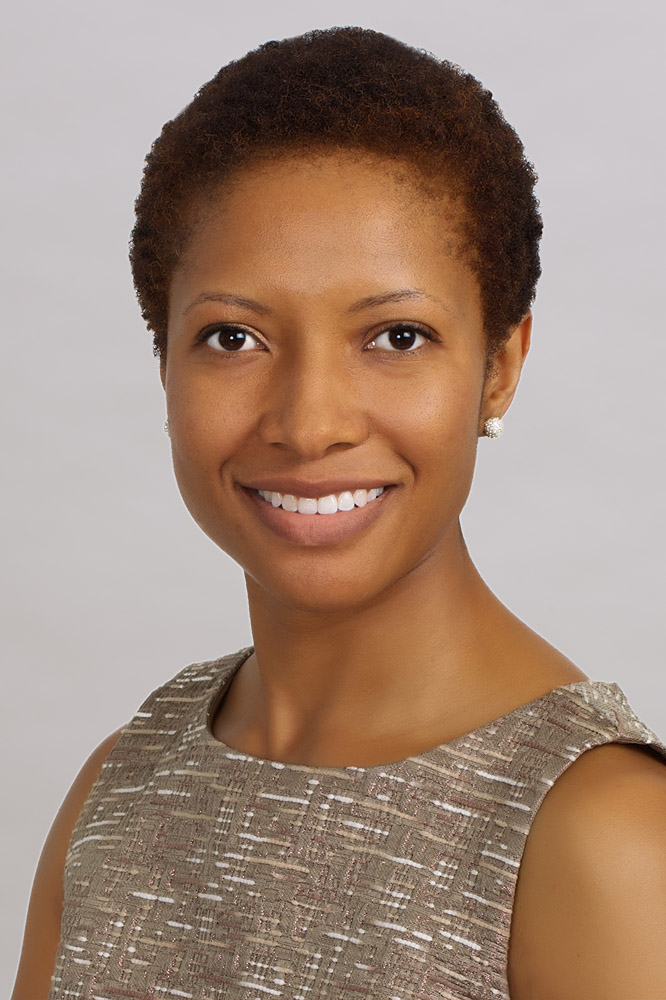 General Dentist & On-Site Dental Director
Community Health Center, Inc.
Stamford, CT
"Leadership is the ability to influence the beliefs, thoughts and actions of those you interact with to accomplish a common goal, purpose, or vision."
Tinashe Chapfika was born and raised in Zimbabwe, and came to the United States in 1999 for undergraduate studies in Southern California. Chapfika's longstanding humanitarian values made her want to use dentistry as a service to underserved populations. Before starting dental school, Chapfika taught Science, Art, English and SAT/ACT prep in urban and suburban neighborhoods in Pomona Valley, CA. She attended the University of Connecticut School of Dental Medicine, and achieved the Community Dentistry Award because of her community involvement.
In 2010, Chapfika founded a dental outreach program called Lotus Dental Outreach. Their primary goal is to reach people in underserved areas, primarily in rural Zimbabwe, but they also have been invited to Haiti, South Africa, and most recently Bangladesh. "We collaborate with local dental schools, oral health ministries, and other interested organizations, to host dental outreaches in primary schools, orphanages, and clinics that emphasize dental education and prevention methods that are culturally relevant."
Chapfika enjoys traveling, enjoying the various foods and cultures along the way.
Tinashe Chapfika, DMD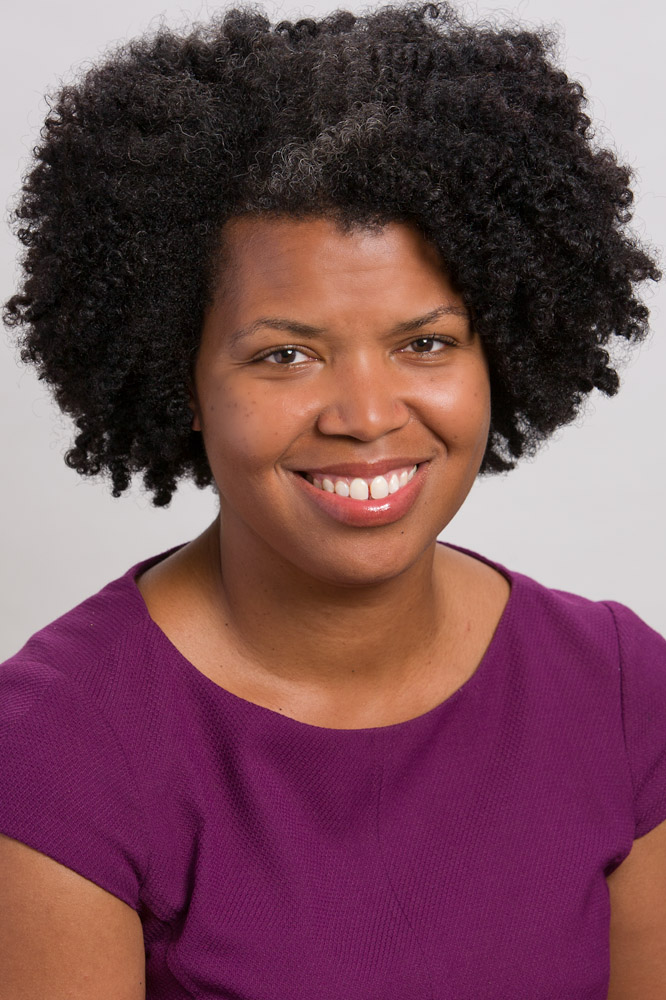 Executive Director
Project Access of New Haven
New Haven, CT
"Leadership is a privilege afforded to those who often do not readily seek it but approach life with a passion that fuels them to champion concerns or tasks that are placed before them."
Growing up in Bridgeport, CT, gave Darcey Lynn Cobbs-Lomax an early exposure to health inequities across populations and generations. She saw how health insurance did not equal access to care nor did it translate into quality of care.
Cobbs-Lomax earned her bachelor's degree in French and finance from Florida State University, an MBA from Georgia State University and her MPH at Walden University in Minnesota. While working at a small clinic in the South Bronx, NY, she had many eye-opening experiences through interaction with the poor immigrant population in that community. "Seeing the healthcare world through a patients' eyes charted the course for my career," she says. Currently she is executive director of Project Access of New Haven, a nonprofit organization with the vision of being 'the community champion for access to care for those most in need.'
She serves on several community boards and volunteers at her church, but what she enjoys most is caring for and spending time with her husband and four children.
Darcey Lynn Cobbs-Lomax, MBA, MPH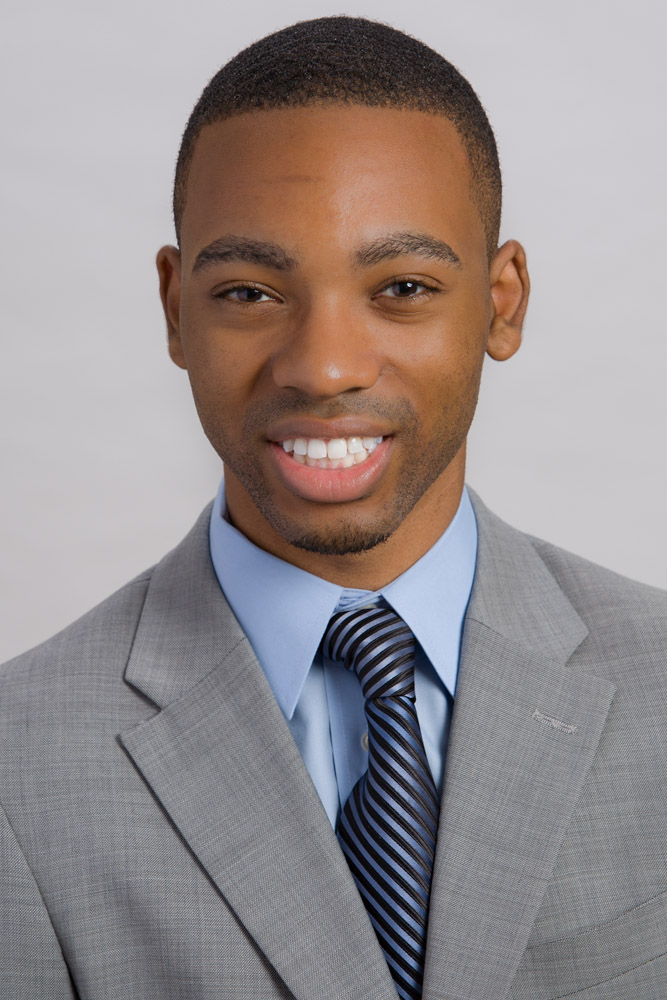 Research Assistant
Yale Rudd Center for Food Policy and Obesity
New Haven, CT
"Leadership is about using whatever platform you have to inspire others and motivate them to seek out and pursue their unique purpose, with passion and vigor."
Wesley Eugene Dixon's passion lies at the intersection of environmental racism and public health. In high school, he participated in the Telluride Association Sophomore Seminar (TASS) where he was exposed to the multifaceted nature of health issues. Dixon credits this experience as one which served as a catalyst that helped mold him into the health activist he is today.
Currently a Yale University student, he majors in environmental engineering and African studies, focusing on the impact the environment has on the health and development of marginalized communities both domestic and abroad. He serves as the coordinator for the Social Justice Network at Yale, working with New Haven Public School students to help them develop their own advocacy campaigns. Wesley is a national youth health activist as he serves as a Youth Scholar and Ambassador for the National Minority AIDS Council
Dixon is an avid social media user and strategist. He firmly believes that beyond their recreational use, social media are substantive ways to affect positive social change, especially among young people. Follow Dixon on Twitter @MrWesleyDixon.
Wesley Eugene Dixon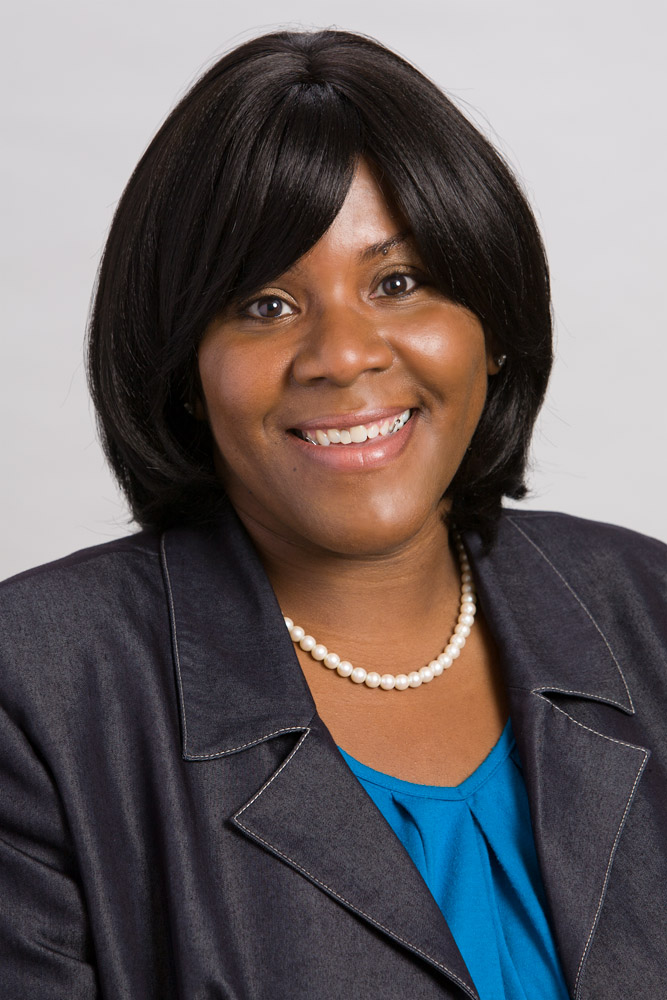 Deputy Director
Connecticut Association for Community Action, Inc.
New Britain, CT
"Leaders see opportunity and possibilities in all situations, and are able to bring people together to create change by first empowering and equipping them to see the opportunity and possibilities in themselves."
Constantly seeking to be an instrument of hope and change, Rhonda Evans has spent her career looking for ways to mitigate the profound impacts of poverty, especially on health. Among her many duties as deputy director at the Connecticut Association for Community Action, Evans enjoys training and technical assistance the most. She also assumes a key role in planning and organizing statewide and regional conferences.
Prior to her work with CAFCA, Evans worked for the Connecticut Department of Social Services as a regional agency planner. Evans holds a bachelor's degree from the University of Connecticut.
Evans is an enthusiastic supporter for the Connecticut Commission on Children; serving as a group facilitator for the Parent Leadership Training Institute and for the Commissions' Literacy Initiative. A lifelong resident of New Haven, Evans is married and the mother of three young boys. She enjoys traveling, reading and new experiences.
Rhonda R. Evans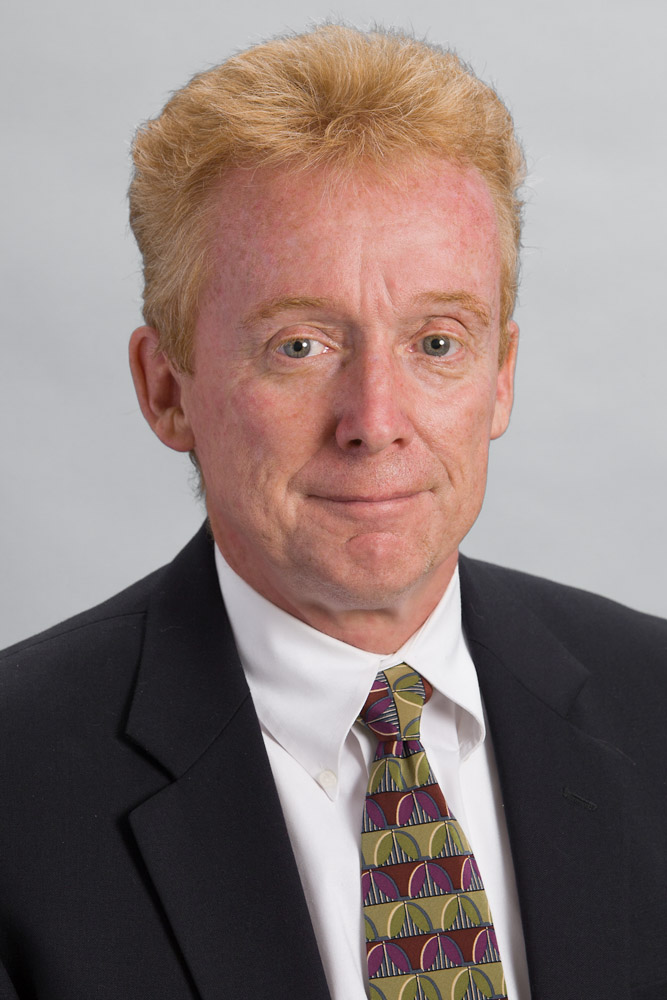 President
Connecticut Commercial Maintenance, Inc.
West Hartford, CT
"A great leader can bring people together to develop a common direction with a focus on consensus, equality and a positive group outcome." 
A home grown entrepreneur, Kevin Galvin has worked for himself in the small business arena for more than 30 years. His work has taken him throughout the United States, Canada and the Caribbean. Major influences in his involvement with advocacy relate to his work experience in countries where he witnessed incredible poverty and saw how those populations dealt with the disparities.
His current business has a policy of hiring minorities and/or entry level people and creating personalized training programs to develop them both personally and professionally. "It was these interactions over the years that drew me to advocacy around health care issues," he says. His goal in recent years has been to advance the conversation that healthy employees are productive employees. Galvin is the founding chair of the Small Business for a Healthy Connecticut, created to represent small businesses seeking systemic solutions of the health care crisis.
Galvin blends his daily with taking time to learn new things in different ways, and looks forward to his time in the Health Leadership Fellows Program.  In his free time, Kevin can be found in his shop restoring vintage machinery.
Kevin Galvin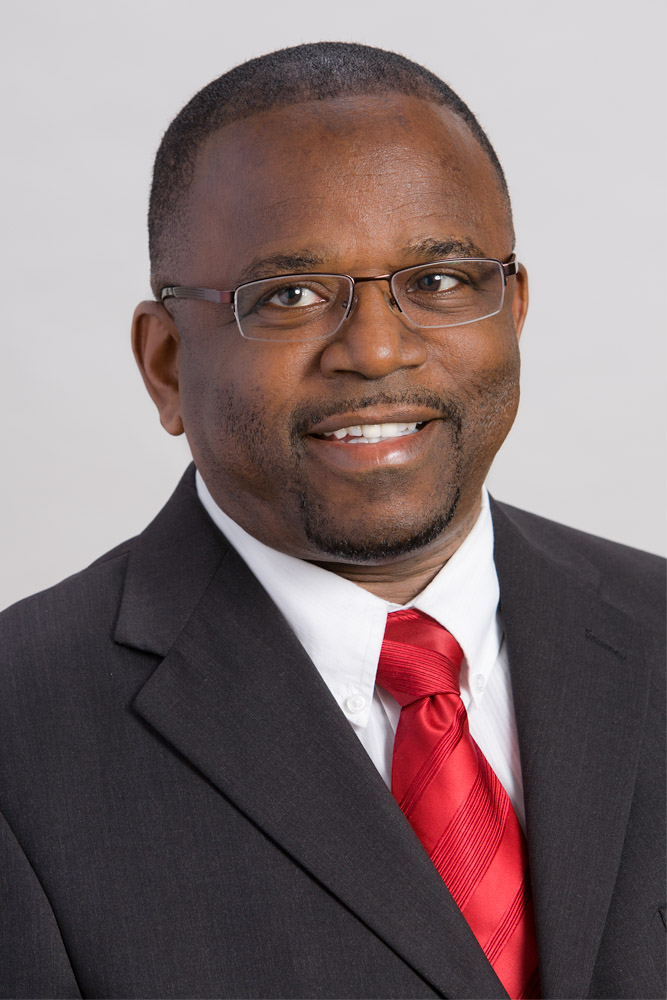 Health Program Assistant
Connecticut Mental Health Center
Department of Mental Health & Addiction Services
New Haven, CT
"Leadership involves responsibility, being able to take action, demonstrate commitment, dedication, persistent determination, and staying focus."
Michael Greene has worked in public health for over 25 years and has seen the ravages of racial and ethnic disparities across borders. Greene began his public health career with the Ministry of Health and Environmental Control in Jamaica as an entomological assistant and public health inspector.  He was later employed by the Palm Beach County Health Department and the Health Care District of Palm Beach County, Florida in the planning and research department.
Greene has a master's degree in public administration and a bachelor's degree in health services from Florida Atlantic University. In 2011 he relocated to Connecticut and worked for the Department of Children and Families and currently works with the Department of Mental Health and Addiction Service at the Southeastern Mental Health Authority as a health program assistant in the quality management department.
Greene is passionate about the needs of the less fortunate. "I look forward to being part of a team that will engage in efforts to advance health equity for all," he says.
Michael B. Greene, MPA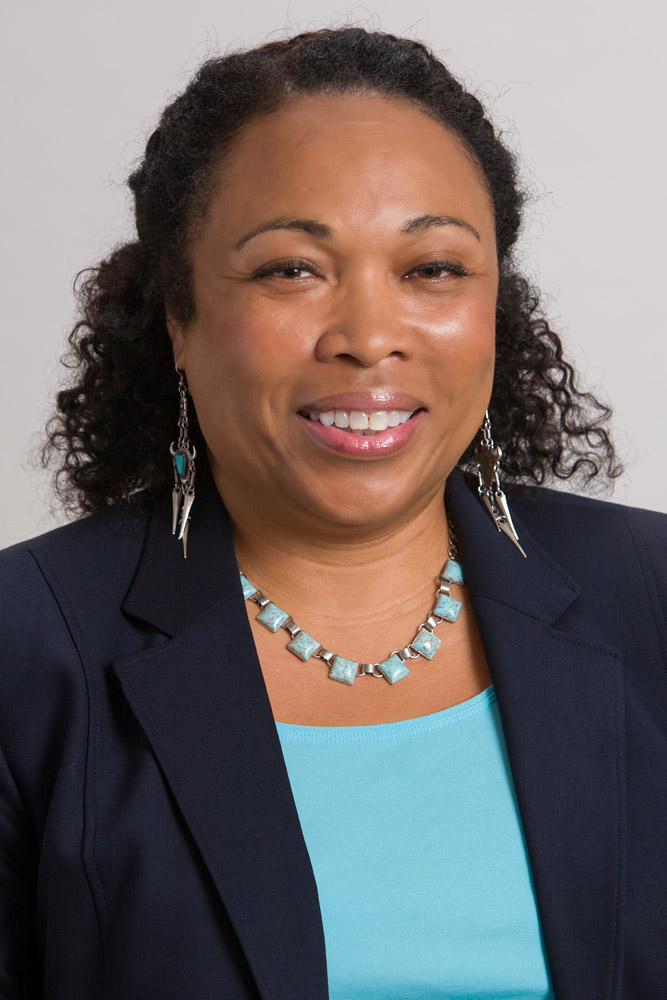 President
Pequot Health Care/PRxN
Mashantucket, CT
"Leadership is the ability to motivate and influence individuals and institutions around a collective vision, that when attained results in the highest level of individual empowerment, professional development and organizational growth."
Karen Hatcher-Sneed is the President of Pequot Health Care and its divisions Pequot Plus Health Benefit Services ™ and the Pequot Pharmaceutical Network® (PRxN®), a benefit administration company and pharmacy owned by the Mashantucket Pequot Tribal Nation.
Hatcher-Sneed's background covers 20+ years of leadership experience in government and the nonprofit sector. She is especially interested in understanding how Population Health Management can help reduce health disparities and improve the health and wellness of American Indians and African Americans. "As a woman of mixed heritage, I have seen family and tribal relatives suffer from chronic diseases and illnesses that in most cases were preventable if only they had had access to quality health care and to resources that encourage health ownership," she says. She holds a master's in public administration from Bernard M. Baruch College and a bachelor's from Oberlin College.
Born and raised in Willimantic, Karen is an avid reader and enjoys visiting museums, art galleries and cultural institutions. She is an enrolled member of the Mashantucket Pequot Tribe and resides with her family in Groton.
Karen J. Hatcher-Sneed, MPA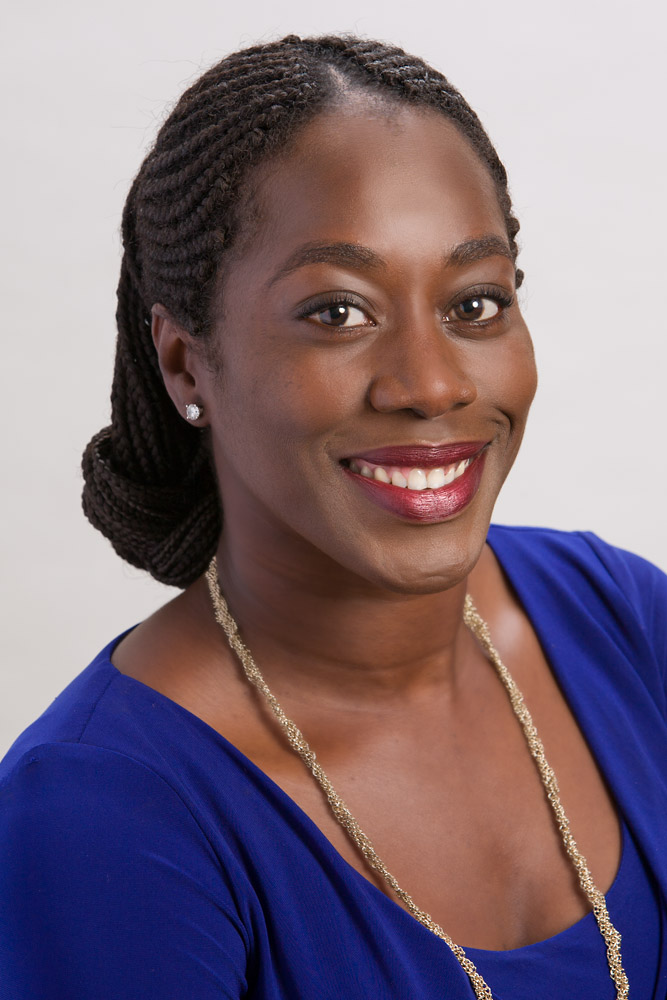 Program and Development Associate
Universal Health Care Foundation of Connecticut
Meriden, CT
"Leadership is recognizing the possibilities for solution and working collaboratively to achieve the best outcome that serves the greatest number of people." 
In 2009, Meshie Knight's sister was diagnosed with End Stage Renal Failure, and to help save her life she donated a kidney.  "My family had health insurance that afforded us the care we needed, but there were many others – some with health insurance and others without – who didn't have the same experiences and therefore different outcomes," she says. Knight's experiences have made her ready to take action toward health equity for all. The current health care environment is ripe with opportunities for change.
Over the last three years, Knight grew to love running and organized a growing community of runners called Black Girls Run Hartford in an effort to tackle the growing obesity epidemic in the African-American community and provide encouragement and resources to both new and veteran runners. She aims to encourage African-American women to make fitness and healthy living a priority. "It's what I call my passion on purpose," she says.
Meshie Knight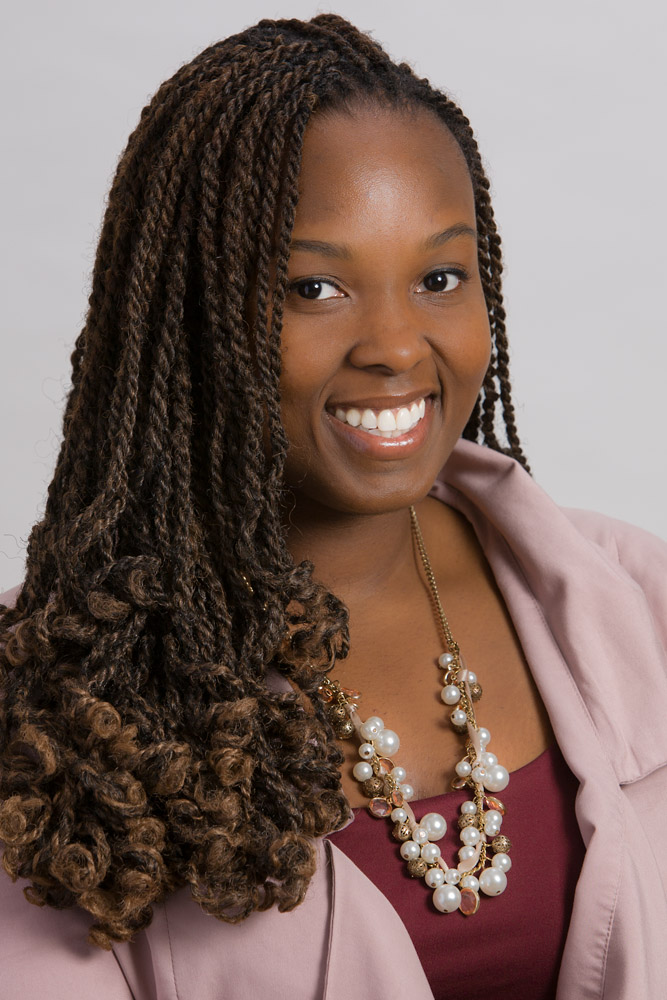 Emergency Preparedness Coordinator
Milford Health Department
Milford, CT
"An effective leader fosters interdependence within a group by identifying and maximizing the individual talents and skills of each group member while encouraging collaboration."
"My passion lies in the prevention of and intervention in obesity and obesity-related issues," says Quiana Lewis. Her dedication to understanding the complex factors contributed to obesity is rooted out of her own experience as an obese child. As a teenager, she grew increasingly aware of the disproportionate number of fast food restaurants near her inner city home compared to more affluent suburban areas and observed a similar trend while attending college. After graduating from Fisk University with a bachelor's degree in psychology, she completed her MPH at Yale School of Public Health with a concentration in social behavioral science.
Her academic and professional career is a reflection of ongoing dedication to public health research. Lewis worked for the Cook County Department of Public Health in Chicago conducting research on the accessibility and affordability of healthy food in low-income areas and helped develop intervention programs, which exposed inner city youth to farming and growing their own produce.
Outside of work Lewis enjoy traveling, scrapbooking, and spending time with her family.
Quiana Lewis, MPH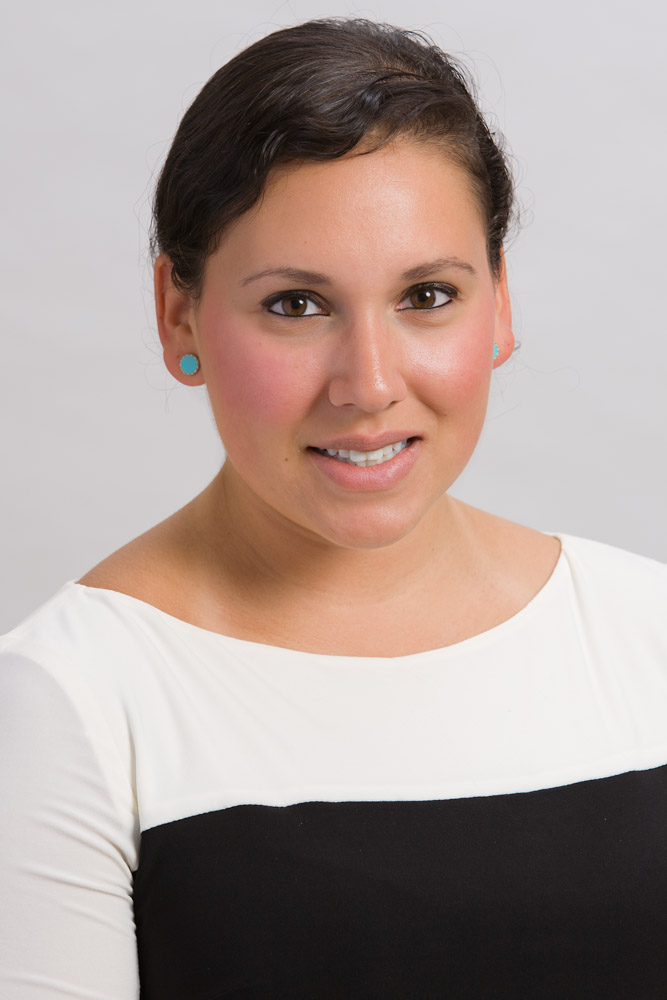 Family Nurse Practitioner
Norwalk Community Health Center
Norwalk, CT
"Leadership means the ability to be creative and thoughtful in changing the current trajectory of any given situation."
While attending Brandeis University, Rebecca Mizrachi learned about health disparities and other injustices, and felt a strong passion to help those in need. She received her bachelor's degree in medical sciences. While working at a private urgent care facility, Mizrachi witnessed how patients with state insurance had to pay to see the physician, as state insurance was not accepted. This experience motivated Mizrachi to return to school to become a nurse practitioner. She earned her bachelor's and master's degrees in nursing at Columbia University.
Currently she is a family nurse practitioner for Norwalk Community Health Center providing primary care for the underserved.  "I felt that I needed to do something first hand in order to take action to eliminate racial and ethnic health disparities, and decided to work at a FQHC instead of private practice," she says.
Physically she constantly challenges herself with competitions such as the Spartan Race. "I feel that physical challenges are also mental challenges and getting through them provides a sense of determination and accomplishment."
Rebecca Mizrachi, MS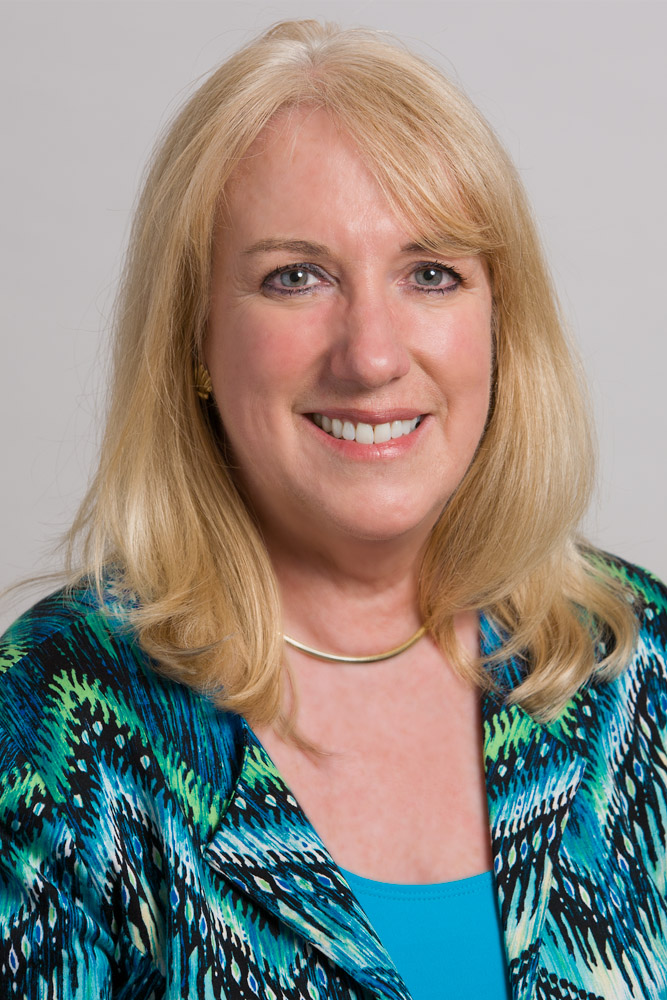 Executive Director
Connecticut Oral Health Initiative
Hartford, CT
"Leadership is often described as a process to get support or move others in the direction to accomplish -a common task or goal."
Mary Moran Boudreau credits the early development of her leadership skills with being brought up as one of seven-child family brought up in the multi-cultural city of Springfield, MA. She has a love of learning and finds opportunities to do so in every conversation she has. "Listening is the best way to learn, especially if you contemplate on what just happened," she says.
Moran Boudreau's degrees from the University of Bridgeport have led her to many opportunities in academia, corporate and nonprofit employment, and volunteer activities. An associate degree in science in dental hygiene resulted in a clinical position in a private dental practice in Connecticut.  She continued her education with a bachelor's in science in dental hygiene education and ultimately took a faculty position at the University of Bridgeport instructing dental hygiene students. Her master's in business administration provided her with the academic studies that led her to executive director positions with the Connecticut Dental Hygienists' Association and currently the Connecticut Oral Health Initiative, whose mission coincides with her own, promoting oral health for all.
Mary Moran Boudreau, RDH, MBA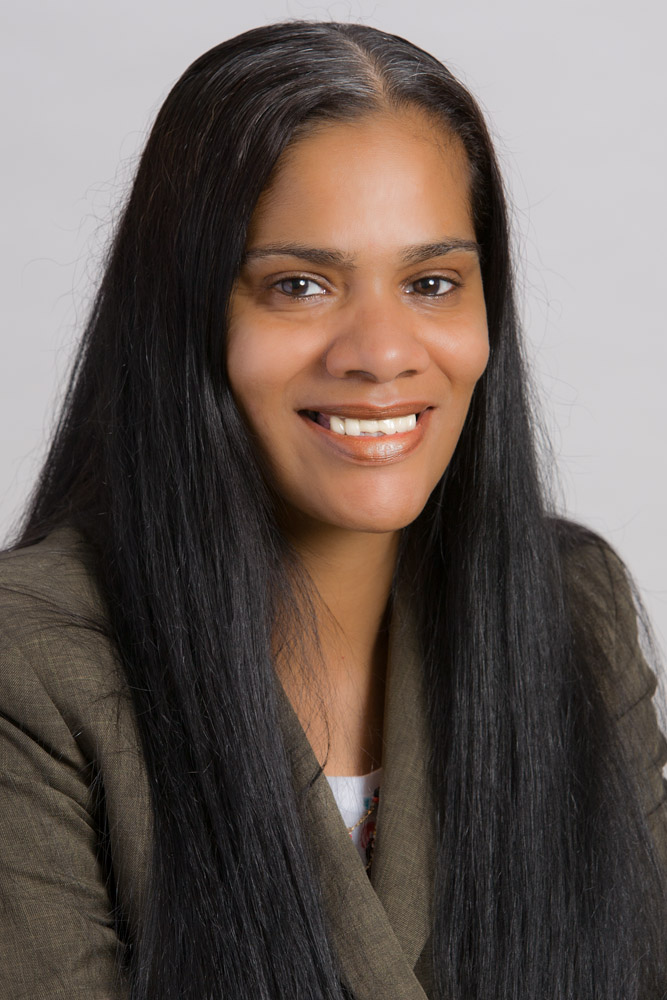 Community Healthcare Navigator
Center for Health Equity
Saint Francis Hospital & Medical Center
Hartford, CT
"Leaders instill hope in people for their success and a belief in themselves. Leaders empower people to accomplish their goals through their positivity."
Rebecca Santiago's family, friends, and her upbringing in an underserved community in the Bronx, NY, led her to an interest in community outreach and service with the Bronx Boys and Girls Clubs of America. She received a bachelor's degree in health policy and planning from New York University, and a bachelor's degree in nursing. She is currently enrolled in an MS/APRN program at the University of Phoenix.
Losing both her mother and aunt to esophageal cancer was the wakeup call that made her make major changes in her life including taking care of her own health as well as her family's. "The health disparities my family faced as I was growing up stoked my passion for community health and nursing," she says.
Santiago's life has been blessed with children and grandchildren. She has been a martial arts enthusiast for 38 years, participating in numerous worldwide karate tournaments both as a competitor and a world-class certified judge. She is an avid swimmer, enjoys long walks on the beach, and reading.
Rebecca Santiago, RN, BSN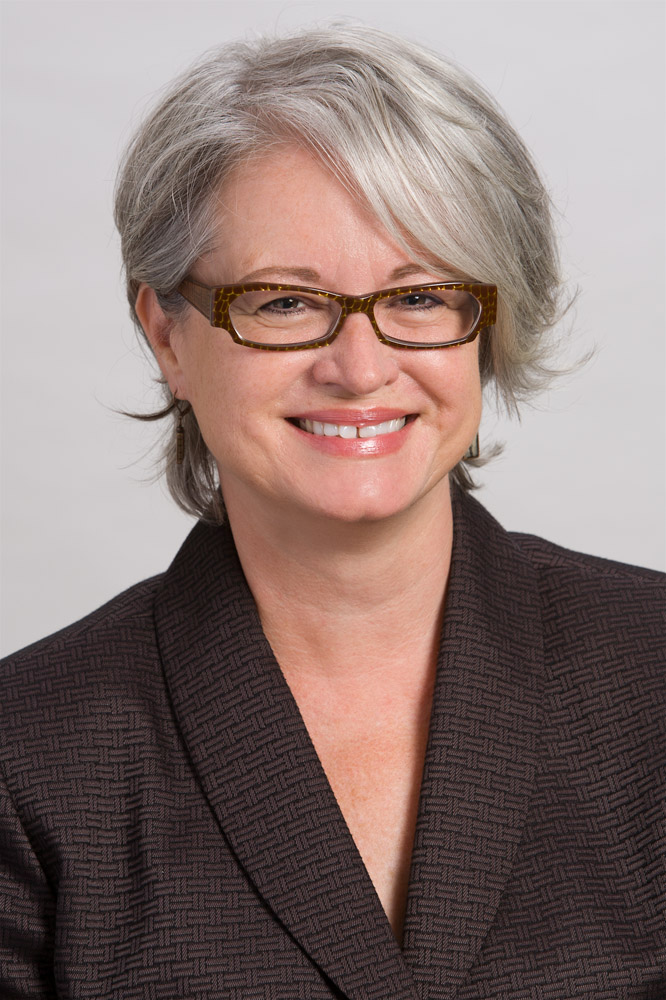 Project Director
Health Disparities Institute
University of Connecticut
Farmington, CT
"Leadership is the courage to catalyze change."
Prior to Brenda Shipley's work in health advocacy and social justice, she held senior leadership positions in business development and operations for early stage healthcare technology companies and the health insurance industry. While working at the Office of the Healthcare Advocate, she helped develop a framework for health policy action, creating guiding principles, policy analysis tools, and briefings on health-related legislation.
Shipley received her bachelor's degree in business from the University of Connecticut and master's degree in health advocacy from Sarah Lawrence College. Currently she serves as the project director for the Health Disparities Institute (HDI). In her work she develops opportunities with university, agency, and health equity stakeholders to create collaborative partnerships in service to community that will enhance research and the delivery of care to minority and underserved populations in the state of Connecticut.
Many factors have influenced her health advocacy work: personal, political, ethical, and moral. A Dr. Paul Farmer quotation that particularly speaks to her is, "For me, an area of moral clarity is: you're in front of someone who's suffering and you have the tools at your disposal to alleviate that suffering or even eradicate it, and you act."
Brenda Shipley, MA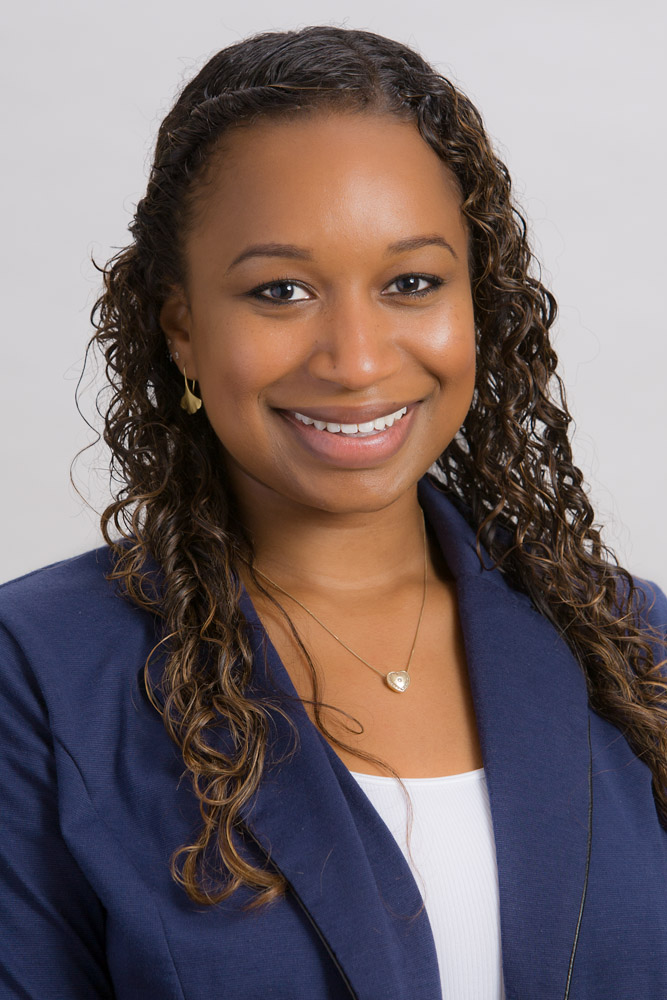 Program Coordinator
CARE – Yale School of Public Health
New Haven, CT
"Leadership cannot just go along to get along. Leadership must meet the moral challenge of the day."
Sharon Taylor's interest in health disparities began long before she knew how to articulate the term. "I grew up in a town where there was very little ethnic diversity and many of my classmates were well-off," she says. After enrolling in a private high school she saw differences in the education levels, job opportunities and health behaviors of those around her versus members of her own community. "To me, this gap represented more than a simple difference, but a true injustice."
After earning her bachelor's degree in community health and psychology at Tufts University and her MPH at the Yale School of Public Health, Taylor was able to articulate her personal experience within the realm of public health as racial and socio-economic disparities. Her personal need to fight these injustices directed her career path by doing true community health work as an outreach advocate.
Outside of the professional arena, Taylor loves to spend time with family. She has a love for learning about different cultures through travel, music and food. "Yes, I am self-proclaimed 'foodie,'" she says.
Sharon Taylor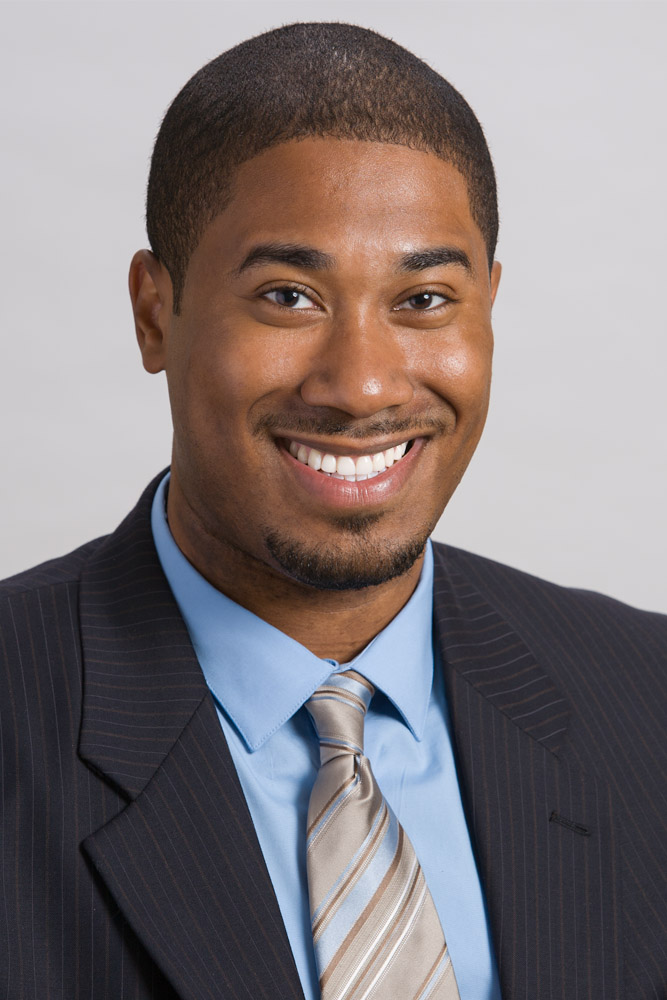 Health Equity Fellow
Center for Health Equity
Saint Francis Hospital and Medical Center
Hartford, CT
"As health leaders, one thing we must accept is that our leadership abilities are only good as the health outcomes of the people we serve."
Lawrence Young's passion for the health of underserved communities stems from his work as a community health educator, HIV counselor, adjunct college professor, and HIV researcher. He completed his bachelor's from Morehouse College where he majored in psychology and public health, and he completed his MPH from Emory University in behavioral science and health education.
Young's experiences have led him to view health disparities from the two different perspectives of government funded academic research and community outreach organizations. "The idea of working to help lessen the effects of health disparities not only has captured my interest, but leads me to find an area where I can combine my training, life experiences, and desire to improve the health of disadvantaged and neglected groups of people," he says. This has also shown him the importance of giving different key stakeholders equal voices in improving the health conditions that their communities encounter.
Outside of work, he enjoys live music, reading, traveling, coaching middle and high school debate teams, volunteering with meals on wheels, and spending time with his family.
Lawrence Samuel Young III, MPH