Theory of Change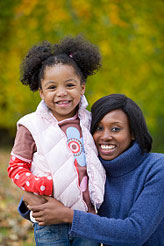 The Connecticut Health Foundation realizes that to give all of Connecticut's residents an opportunity for good health, you need to do more than just write checks. You need to get to the root of systems to make changes. That's why the majority of our efforts focus on systems change.
What does that mean?
Within grant-making and other initiatives, we support efforts to:

Influence public opinion to change policy
Change institutional policy, practice, and behavior
Change professional practice
Advance knowledge to influence action
Invest in leaders who can influence change
Fund direct service projects that inform and influence systems change
Change structures that produce disparities based on race and ethnicity
Provide technical assistance

We continually evaluate and assess our initiatives to determine the effectiveness of systems change in each of them.
We fund others who work to educate the public to change individual behaviors.
We fund others to advance our efforts, but sometimes we advance issues directly to promote change.
We also coordinate efforts with other organizations to disseminate knowledge–such as reports, briefs, and other research done by our foundation and our grantees—through stakeholder gatherings, the media, and other outlets.
We realize that systems change doesn't happen overnight—efforts can take 10 years or more to achieve an impact. But we keep taking steps where we can in the short term, and try to identify interim benchmarks to ensure progress and keep our goals in focus.