Community Advisory Committee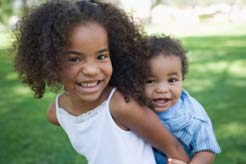 The community advisory committee serves as the foundation's eyes and ears in the community. Members provide input on existing initiatives and ideas for future programs.
Evelyn Barnum, J.D.
Evelyn Barnum, J.D., is the executive director of the Connecticut Primary Care Association, a statewide association of federally qualified community health centers. Previously, she worked in an appellate law practice and a small specialty hospital in Connecticut. Currently Barnum serves on several boards, including the Community Health Network of Connecticut and Killingworth Library Association, and is a member of the Connecticut Bar Association.
Tanya Barrett
Tanya Barrett is senior vice presidents of 2-1-1 Health and Human Services (HHS), a program of the United Way of Connecticut, which helps meet the needs of Connecticut residents by providing information, education and connection to services.  She oversees the 2-1-1 HHS unit and specialty units, HUSKY Infoline and Child Development Infoline. Previously, she worked in child protection and employment services for the mentally ill.  She is on the board of Klingberg Family Centers and the Connecticut Health Foundation's Fellows Alumni Association.
Dina Berlyn, J.D.
Dina Berlyn,J.D., is the counsel and executive aide to the Majority Leader of the Connecticut State Senate Democrats. Berlyn, who earned a bachelor's and law degree from the University of Connecticut, serves on the Connecticut Chapter of the National Multiple Sclerosis Society (Government Relations) Board, and is a member of the Connecticut Bar Association.
Fernando Betancourt
Fernando Betancourt is the executive director of the Connecticut Latino and Puerto Rican Affairs Commission. Previously, he served as executive director of the United League of Latin American Citizens' National Educational Service Center in New Haven; deputy human resources administrator for the City of New Haven; and a member of the mayor's cabinet. Betancourt studied at the University of Puerto Rico School of Social Sciences and School of Law, and has been a guest lecturer at several Connecticut universities and colleges.
Bruce Gould, M.D.
Bruce Gould, M.D.,is a general internist and medical director of the Burgdorf Health Center in Hartford, and professor of medicine, associate dean for primary care, and the director of the Connecticut Area Health Education Center (AHEC) program at the University of Connecticut School of Medicine. He serves as advisor to a host of student-run programs, including the Migrant Farm Worker Mobile Free Clinic, South Park Inn Homeless Shelter Clinic and the Willimantic Soup Kitchen Clinic. He served on the National Advisory Council on Migrant Health, Bureau of Primary Health Care, Health Resources and Services Administration from 2001 to 2005.
Cynthia Hodge, DMD, MPH, MPA
Cynthia Hodge, DMD, MPH, MPA, is the associate dean for community and outreach programs at the University of Connecticut School of Dental Medicine and assistant professor, division of behavioral sciences and community health. After 15 years as a private practitioner, she earned a master's degree in public administration from Harvard University's John F. Kennedy School of Government, and certificates in minority health policy and dental public health at the Harvard University School of Medicine. While serving as president of the National Dental Association, Hodge organized the first international joint meeting of the National Dental Association and the Zimbabwe Dental Association in Harare, Zimbabwe.
Robin Knowles, MPH, RDH
Robin Knowles, MPH, RDH is the assistant professor of dental hygiene at Tunxis Community College and leader of the community oral health curriculum. She currently serves as vice president of the Connecticut Oral Health Initiative (COHI) and as a member of the New Britain Oral Health Collaborative's Start Smiling program. She has spent the majority of her professional career in community oral health working in community health centers, school dental hygiene programs and starting the first school-based dental program in East Hartford. Knowles also is certified as a health care provider by the American Heart Association.
Tim Marshall, MSW, LCSW
Tim Marshall, MSW, LCSW, clinical manager at the Connecticut Department Children and Families Central Office (DCF), has worked for the state for 15 years, primarily as the mental health clinical consultant in local DCF area offices. Additionally, he has held a variety of positions in private clinical work and currently does volunteer work with his church.
Mark Schaefer, Ph.D.
Mark Schaefer, Ph.D.,is a clinical psychologist and director of medical policy for the Connecticut Department of Social Services. The University of Vermont graduate co-directs the department's behavioral health service system for children and adults enrolled in the Medicaid managed care and State Chilldren's Health Insurance Program (SCHIP). Schaefer joined the faculty of the Yale University Child Study Center in 1996, where he developed the behavioral health services division of a Yale-owned HMO. He also served as corporate advisor for Behavioral Health for HealthChoice of Connecticut and consultant for Yale Behavioral Health.