Types of Grants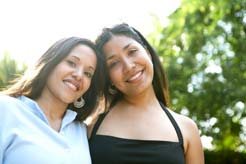 Our Ideas
These are grants that stem from the various requests for proposal (RFPs) that we put on our site throughout the year. We invite organizations to submit grant proposals based on needs in one of our priority areas.
Your Ideas
We also accept grant applications for ideas that come from outside our organization. Proposals must align with one of our strategic objectives. You can find out more information about what we do and do not fund here. Information on how to apply for a grant. Review our deadlines for Your Ideas proposals here.
General Operating Support Grant
In certain cases, we consider grants to organizations to fund their operating costs. Typically, we award these grants to organizations who have an existing relationship with us, and whose mission closely aligns with our strategic objectives.
President's Discretionary Grant Award
We also award grants between $1,000 and $25,000 throughout the year, at the President's discretion. President's Discretionary Grant Awards grants are accepted throughout the year, and decisions are made at the discretion of the President & CEO and approved by either the Board Chair or Program Committee Chair. For information on how to submit an application for one of these grants, start with our Grantseeker Checklist.