Theory of Change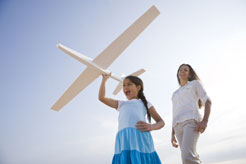 Since CT Health's founding, our grantmaking, policy and leadership work have been driven by what we call our theory of change. Our recent transition away from categorical funding is just one more way we're bringing this catalytic concept to life, even on an internal level.
We realize that giving all of Connecticut's residents an opportunity for good health takes more than just writing checks or providing direct service. We have to embed change into the systems themselves. With real change, you don't just help one person, you help hundreds, and you don't just solve problems today, you improve health outcomes for future generations.
In truth, our health care system is actually a broad collection of smaller, interconnected systems. By focusing on systems change, we can better understand the causes that give rise to health inequity and reveal leverage points that will create real, sustainable solutions to highly complex problems. This big-picture approach helps us improve the quality and access of care for entire populations, rather than just one individual at a time.