Grant FAQs
What kind of grants do you fund?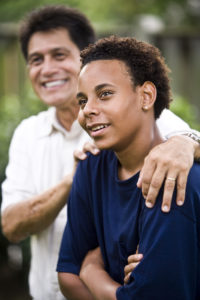 The Connecticut Health Foundation (CT Health) awards four types of grants:
Our ideas—These grants stem from requests for proposal (RFPs) or other invitational announcements for one of our specific priorities.
Your ideas—CT Health will consider proposals that are aligned with our strategic objectives within our priority areas. Due dates and information on how to apply are listed here.
General Operating Support Grants—In certain cases, we fund organizations with general operating support. Typically, we award these grants to organizations who have an existing relationship with us, and whose mission closely aligns with our strategic objectives.
President's Discretionary Grant Award—CT Health occasionally awards grants between $1,000 and $25,000 to organizations and institutions that respond to our overall mission or specific priority areas. President's Discretionary Grant Awards grants are accepted throughout the year, and decisions are made at the discretion of the President & CEO and approved by either the Board Chair or Program Committee Chair.
Do you fund indirect (aka administrative or overhead) costs?
We support indirect costs, commonly referred to as overhead expenses, of up to 15 percent of the total budget. These funds can support supervisory oversight of the project, fiscal management, facility maintenance and other administrative expenses necessary for the organization to implement the project. If using a fiscal agent the applicant must specify the indirect cost between the grant project and the fiscal agent. Indirect costs are not allowed for General Operating Support grants and President's Discretionary Grant Awards.
Are there things that you don't fund?
We do not fund the following kinds of projects:
Awards to individuals
Construction of buildings
Capital projects, endowments, or chairs associated with universities and medical schools
Projects that do not benefit Connecticut residents
Lobbying or influencing the outcomes of a proposed legislation or election
Indirect cost for discretionary grants or general operating support grants
What is the range of dollar amounts for the grants funded?
With our new Strategic Plan, we anticipate making grants in the $30,000 to $100,000 range, with some of the most highly aligned ideas that have the potential for the highest impact funded at higher amounts.
What kinds of organizations receive grants from CT Health?
Typically, we award grants to:
Organizations with IRS 501 (c) (3) tax-exempt status
State and municipal public agencies
Public and private schools
My organization does not have tax-exempt status. Do I need a fiscal sponsor?
Yes. A fiscal sponsor is another organization that does have 501 (c) (3) tax-exempt status that agrees, in writing, to allow you to seek grants and solicit tax-deductible donations under its exempt status. This nonprofit will distribute the award on your behalf.
What's the first step in submitting my proposal?
The first step is to complete our our Grant Seekers checklist.
What if I don't find the information I need on the website?
If you have additional questions, you can contact our program office at grants@cthealth.org.
When are applications due?
Each of our grant types has different application dates. Please review our deadlines here.
How do I submit my application?
We accept electronic, rather than hardcopy, applications. You may email your application to grants@cthealth.org. Please note that this will require you to scan some documents so that you can supply a complete application. We do not accept faxed or mailed applications.
For a complete summary of the application considerations and process, see the Grant Seeker Checklist.
Who reviews grant proposals? What is the process?
Most applications are subject to a rigorous internal review process before the board of directors makes a final decision. For a thorough summary, please review How We Decide.
How long does the process take, from submission to final decisions?
Our grant application and review process takes about three months.
When do we find out if we will be receiving a grant?
CT Health staff will notify all applicants of the board's final decision in writing or by phone within seven (7) business days of quarterly board meetings.
Is it possible to find out early if my application hasn't made it to the next round of review? Or do we need to wait until the end of the process?
Applicants will be notified of any changes to an application's status in writing or by phone.
If my proposal is accepted, when do I receive my grant money?
After notification, CT Health will mail a grant agreement to the new grantee.  Once a grantee returns a signed grant agreement, CT Health will distribute funds as specified in the agreement. Grantees who receive a President's Discretionary Grant Award will receive the full amount upon receipt of a signed grant agreement.