HARTFORD, Conn. (Aug. 30, 2021) – Ellen Carter, an experienced leader in nonprofits and philanthropy, is joining the Connecticut Health Foundation as vice president of program. She will oversee the foundation's programmatic strategy, which includes grantmaking, policy, strategic communications, leadership, and evaluation.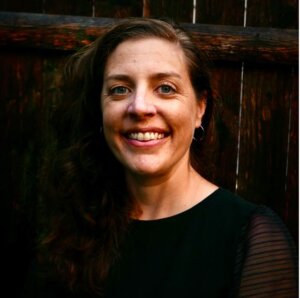 Carter joins the foundation after nine years at the Connecticut Community Foundation in Waterbury, where she most recently served as vice president of program and strategy. In that role, she helped to guide strategy and leadership direction for grantmaking, evaluation, advocacy, and community engagement work. She spearheaded the community foundation's COVID-19 response, working closely with community organizations and city agencies.
Carter previously worked at the Connecticut Association for Human Services, serving as director of programs, financial education programs coordinator, and an outreach advocate and coordinator for the Volunteer Income Tax Assistance program.
She is involved in many local and statewide organizations, including the Bridge to Success Community Partnership, Greater Waterbury Health Partnership, the Connecticut Healthy Living Collective, Age Well Steering Committee, Health Equity Trust Planning Committee, Waterbury Juneteenth Committee, and the Waterbury School Readiness Council.
Carter is a graduate of College of the Holy Cross and has a Master of Public Administration degree from the University of Connecticut.
"Ellen brings phenomenal insight into how philanthropy can help improve health and equity, and extensive experience in building partnerships with community organizations to improve outcomes," said Tiffany Donelson, president and CEO of the Connecticut Health Foundation. "She brings a deep understanding of the challenges that must be overcome to achieve health equity and the strategies we can take to address them, and we are thrilled to have her join our team."
"I'm excited to join an organization that centers its work on health equity and uses the power of philanthropy to promote systemic change for the most vulnerable residents," Carter said. "I have looked to Connecticut Health Foundation's work throughout my career as a resource, and now, I look forward to supporting the mission as a member of the team."
Carter begins her role at the foundation Aug. 30.