This infographic tells the story of Marcus, his grandmother Helen, and his daughter, Mia, and how racism has shaped their lives in different ways. 
While our country has made progress in outlawing segregation and discrimination, the opportunities available to people of color today remain deeply influenced by the legacies of racist policies rooted in the past.
Marcus and his family are fictional, but their experiences reflect those of many people. You can find the sources of our information below and at the end of the infographic, along with additional resources to learn more.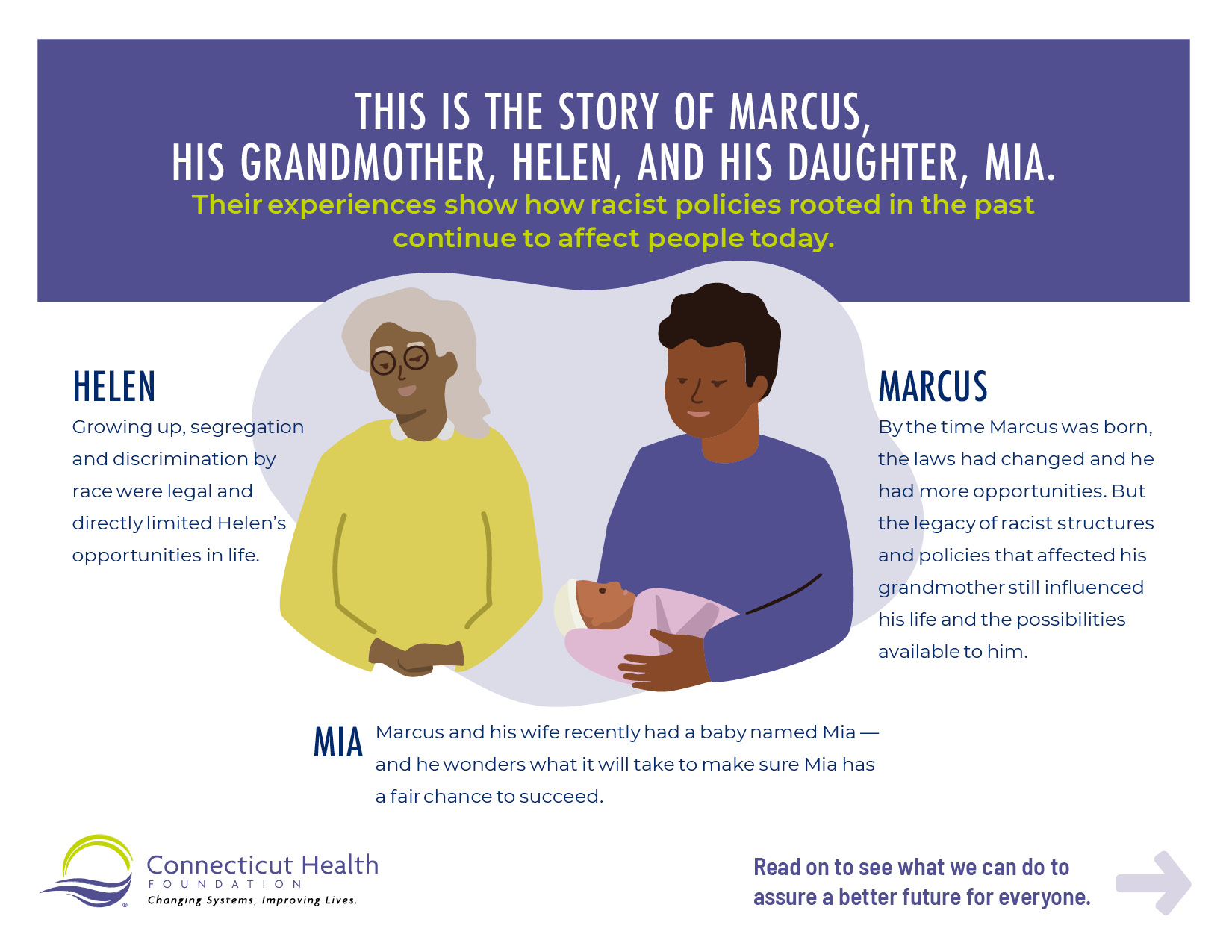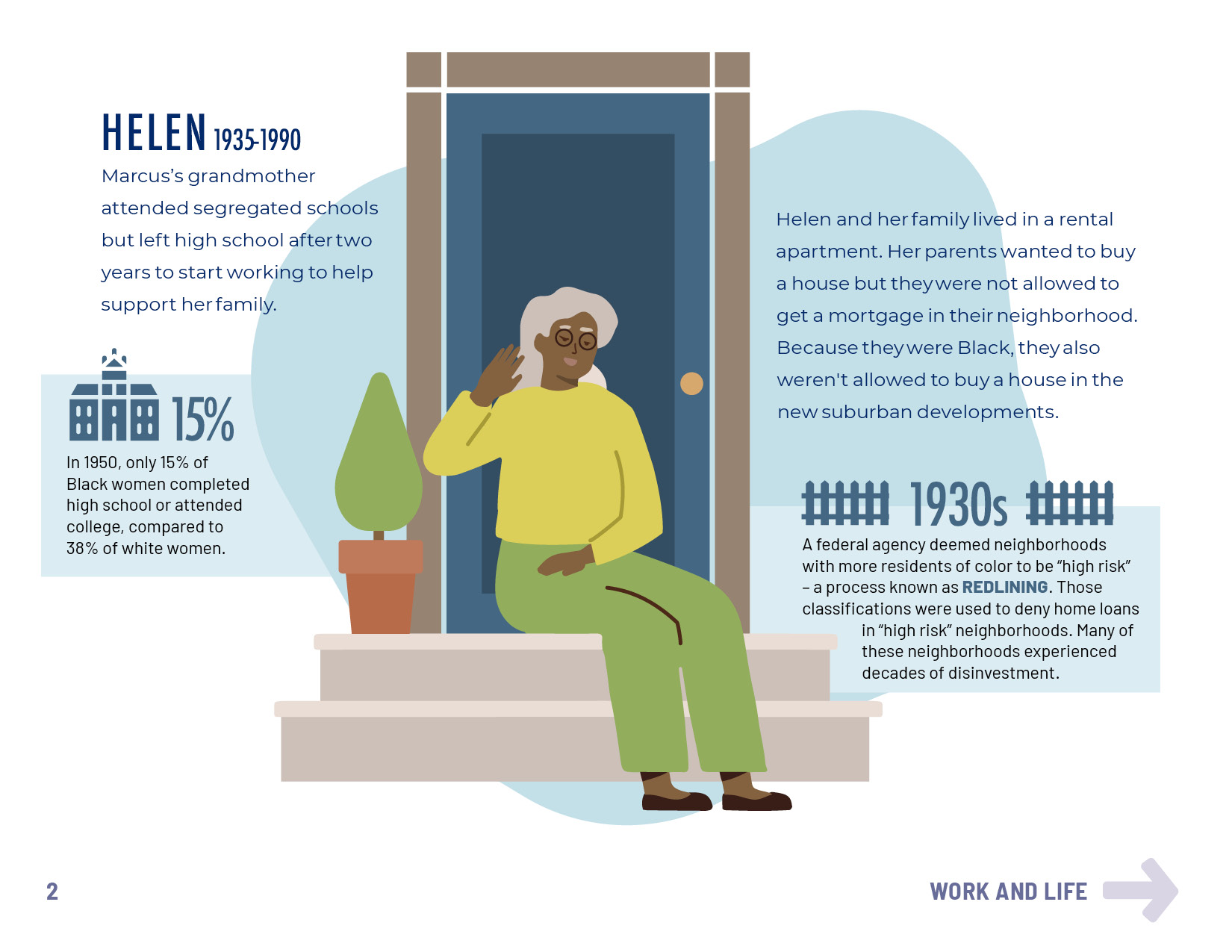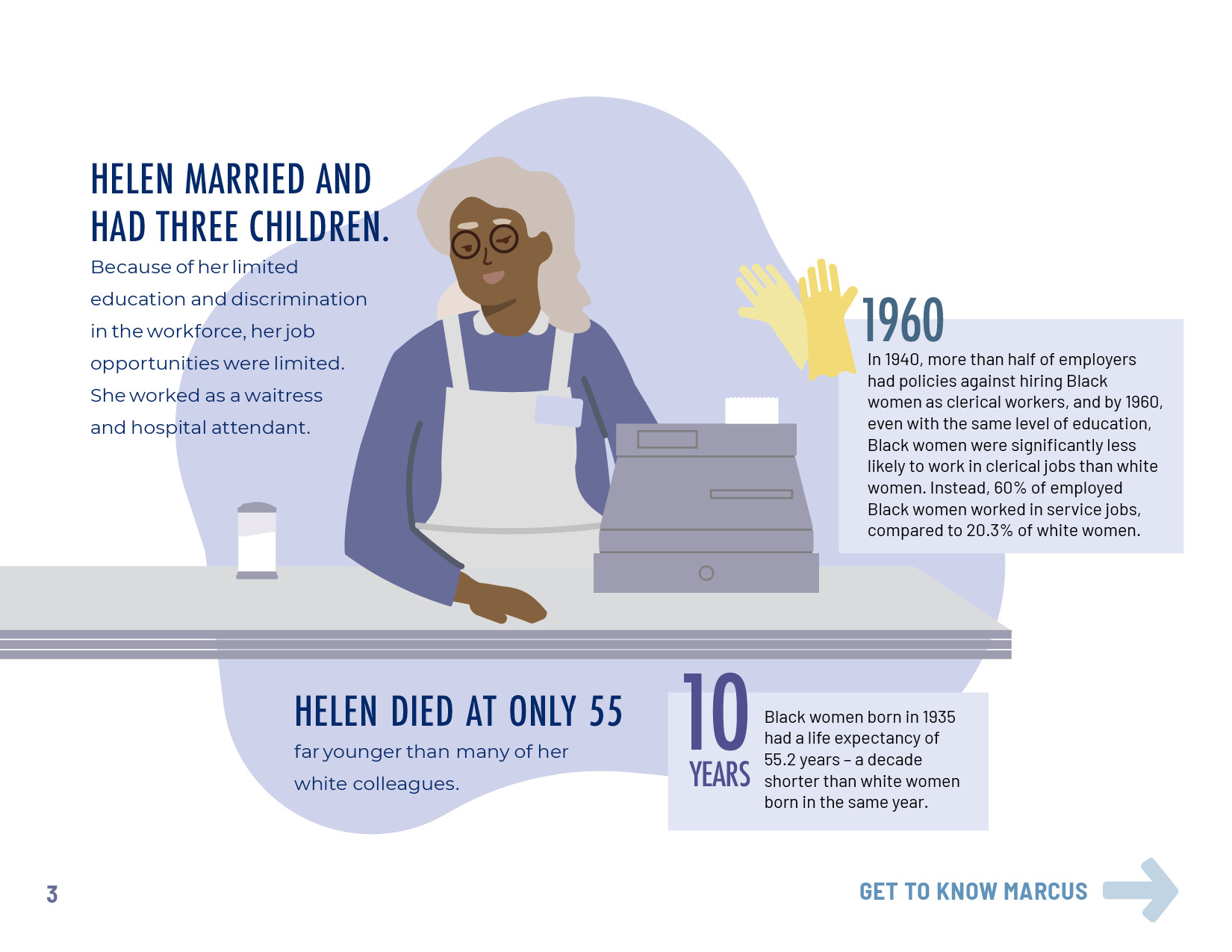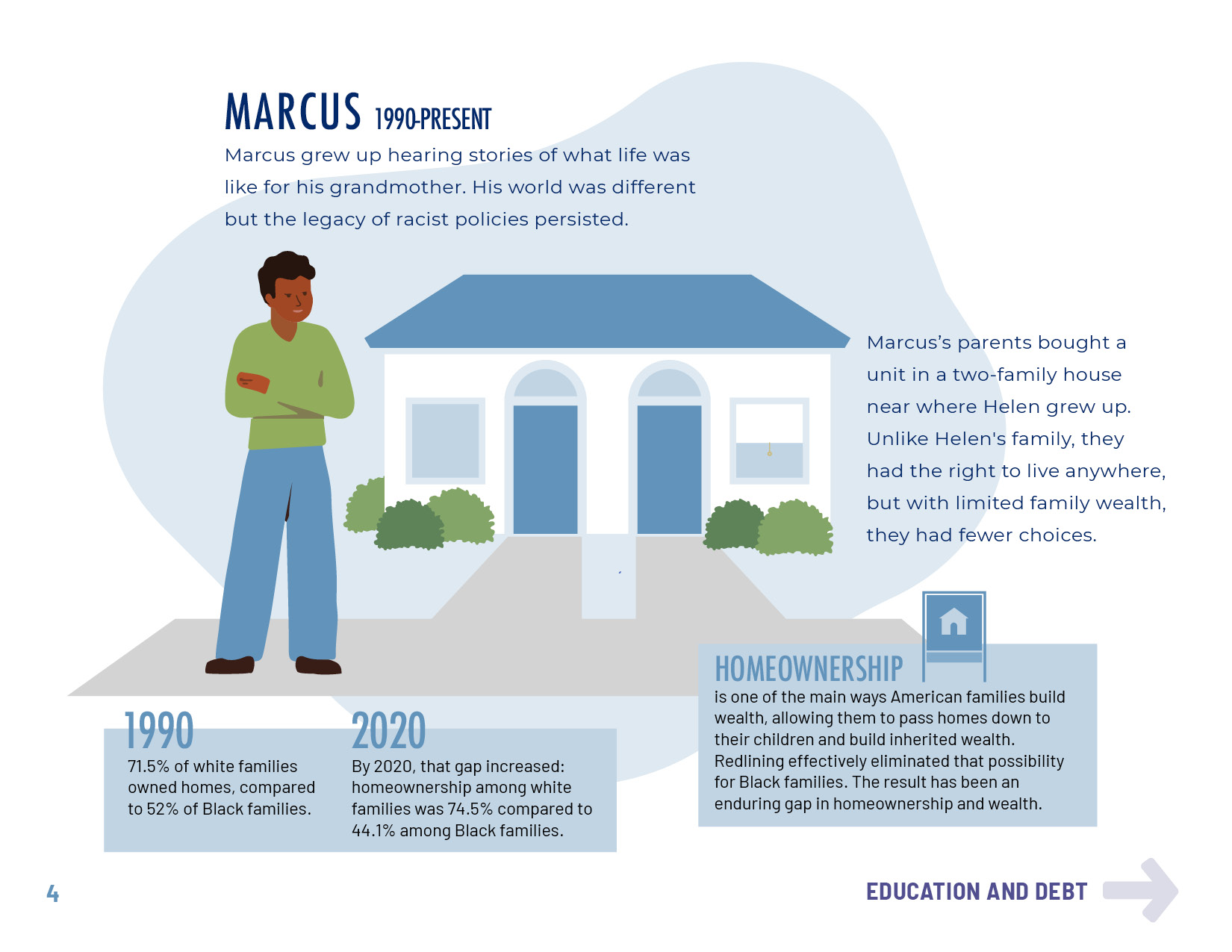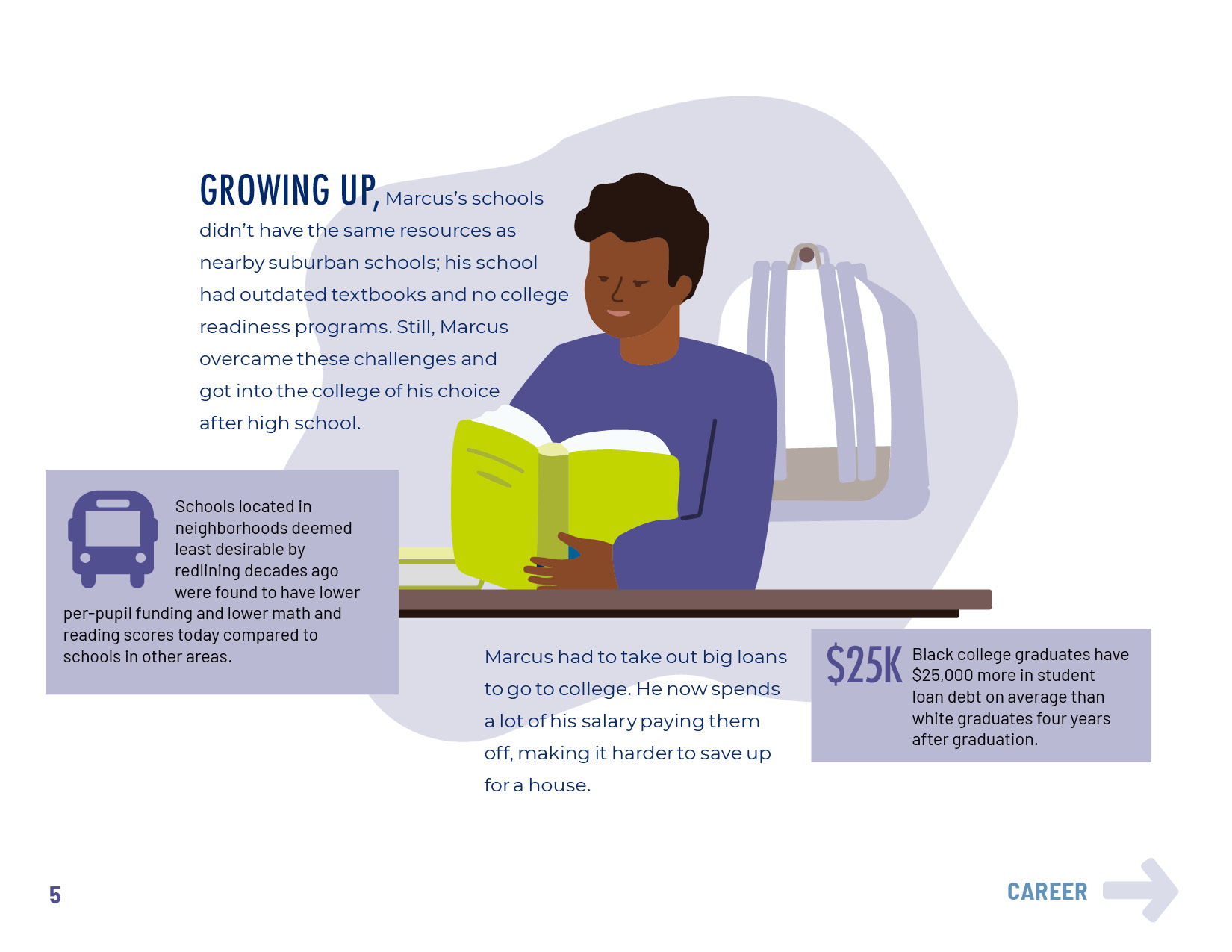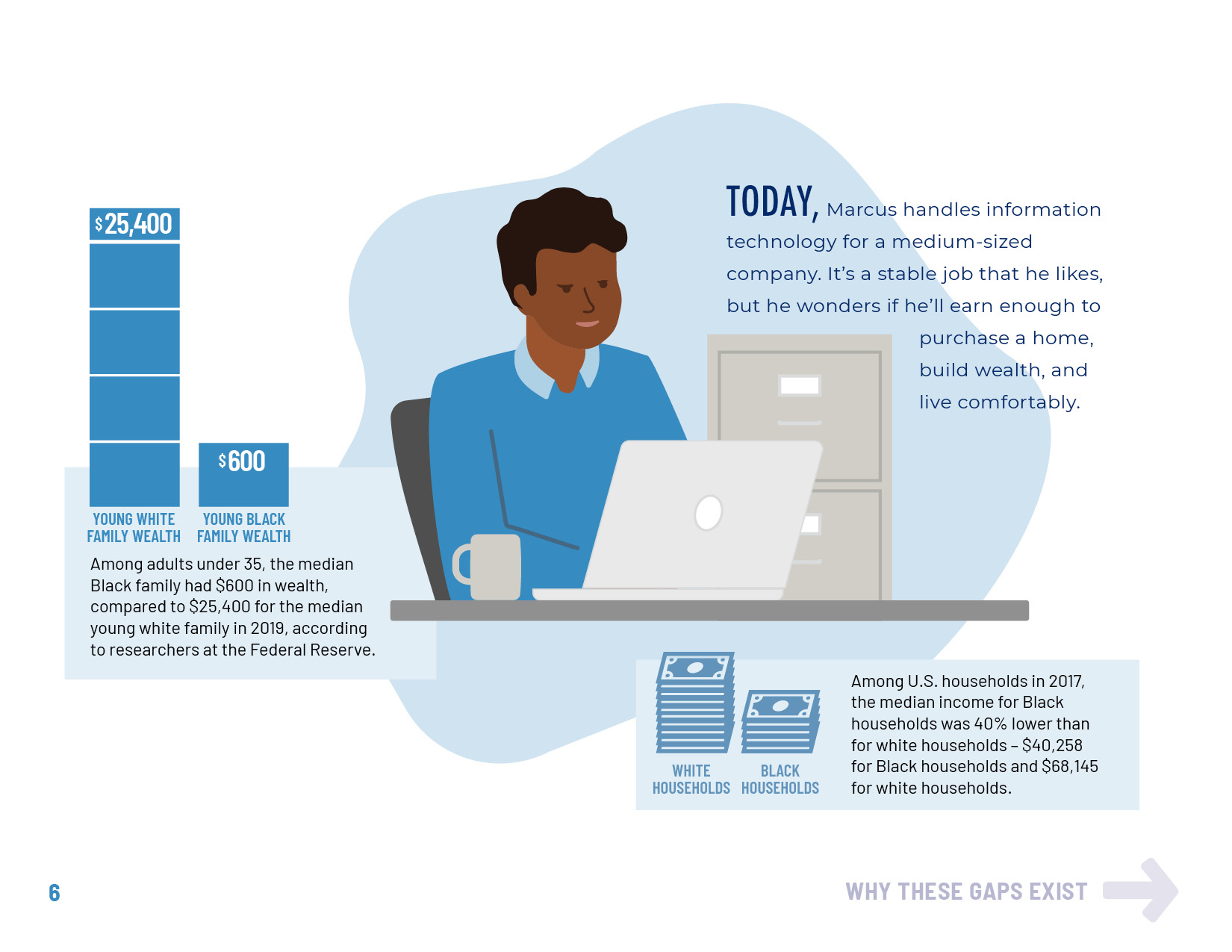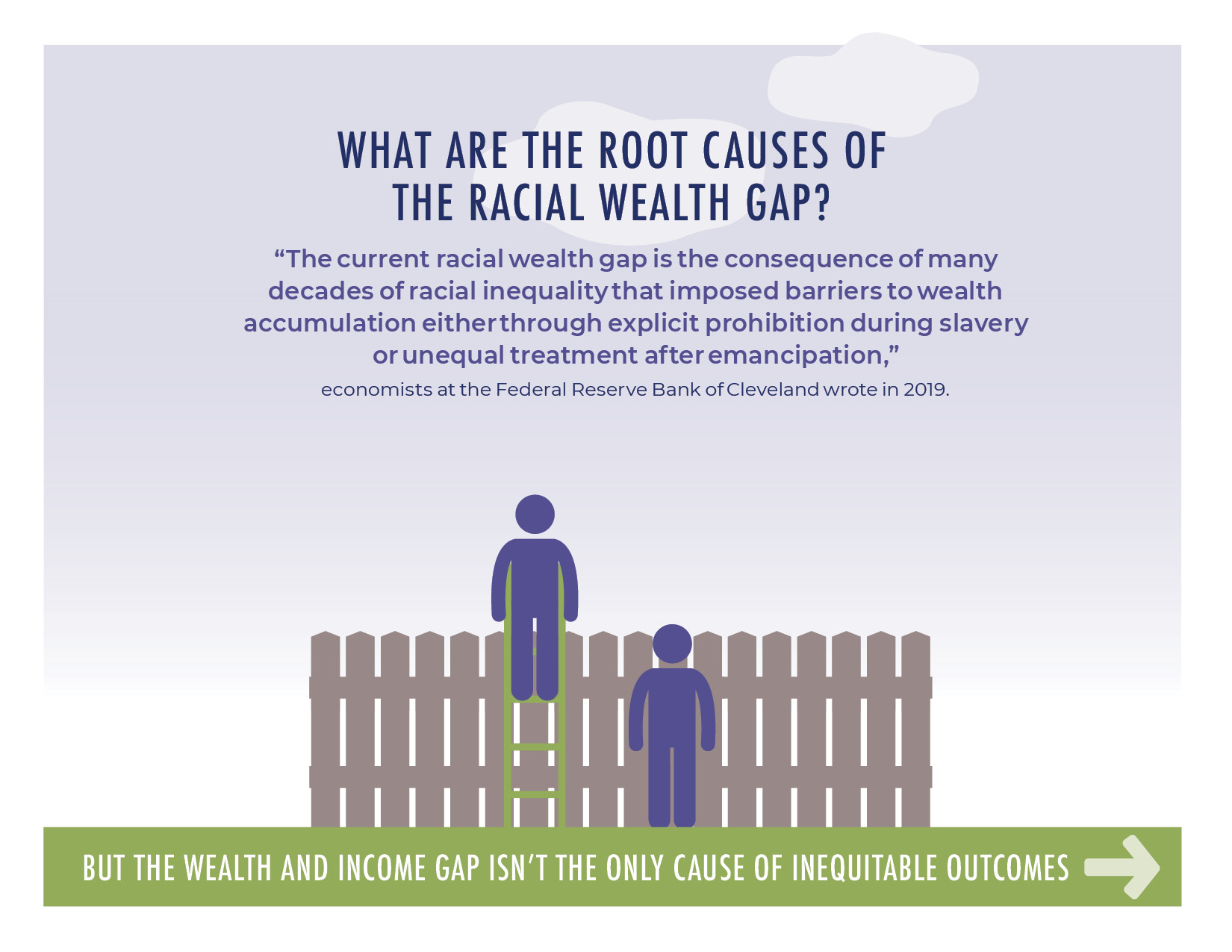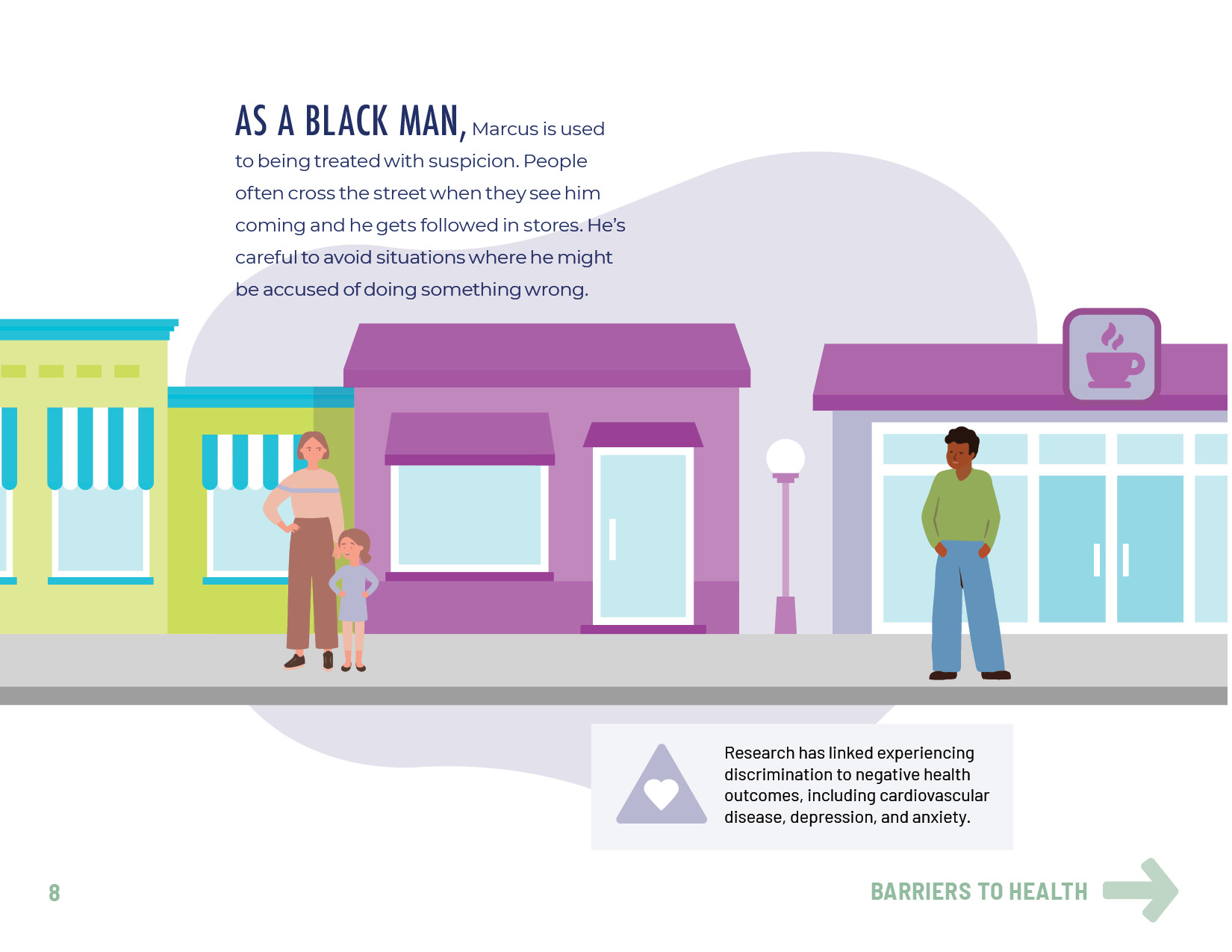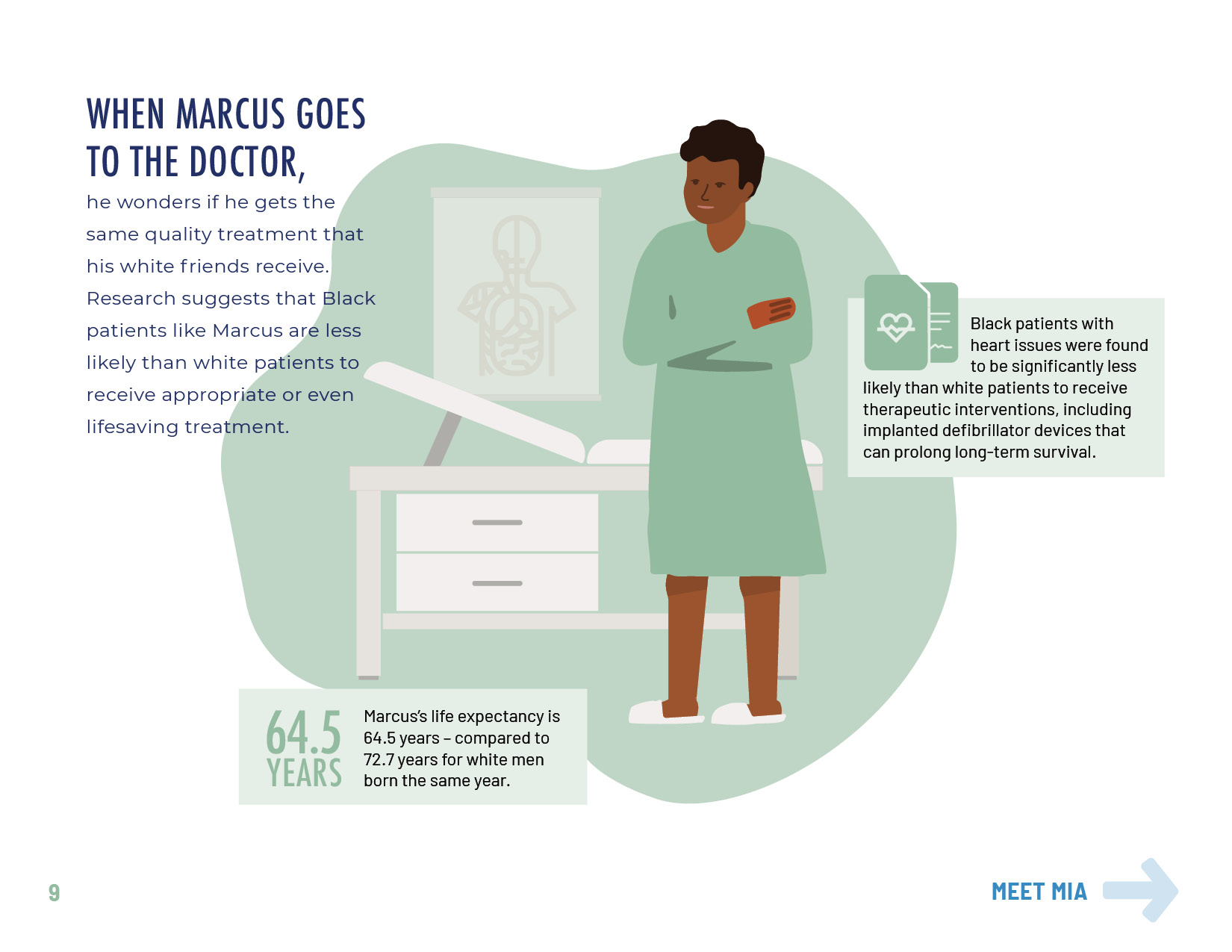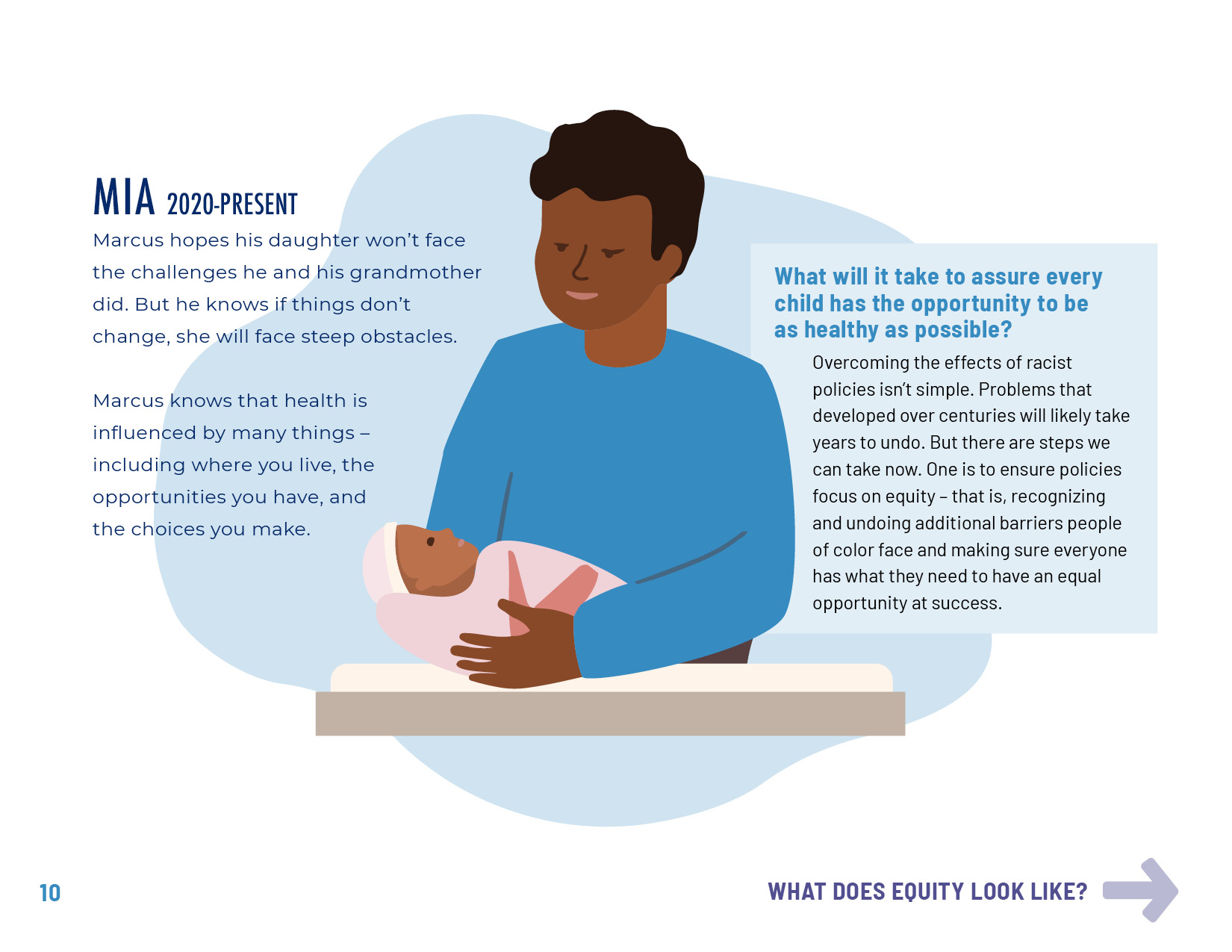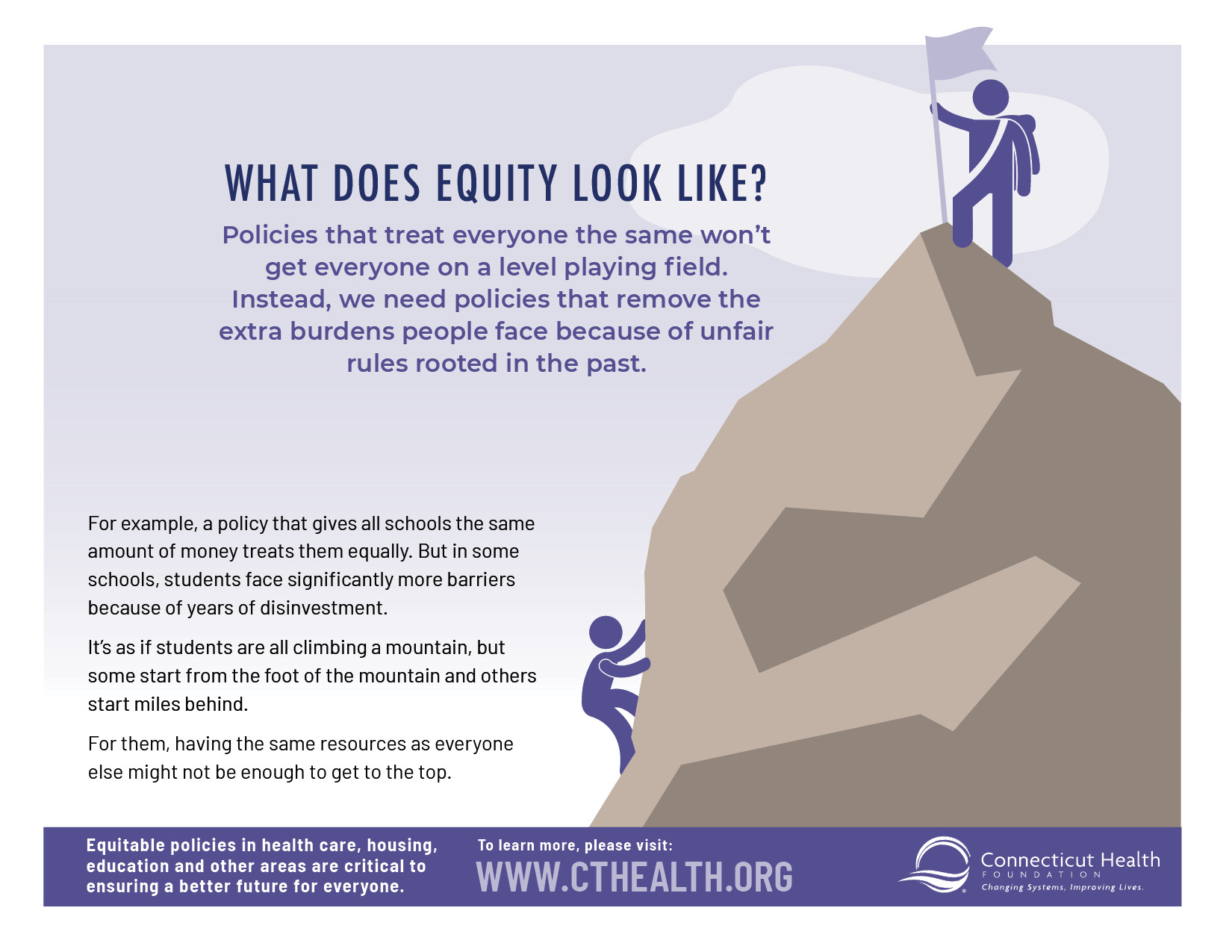 Where we got this information & additional resources 
Full citations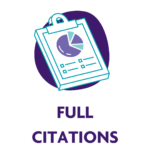 To dive deeper into the areas of education, housing, employment, life expectancy, debt, wealth, income, and health, check out the citations for the information behind this infographic.
Noteworthy citations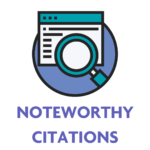 • On redlining and its impact today, click here.
• Click here to learn more about the racial wealth gap.
• Read more about chronic stress from experiences such as routine discrimination here.
• To learn more about how racism affects health, see How Racism Makes Us Sick, TEDMED talk by David R. Williams.  

Anti-racism resources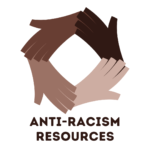 Many of us have recognized the importance of deepening our understanding of racism and how to fight it. The Connecticut Health Foundation compiled some resources that we found especially helpful that can be accessed here. 

More about health disparities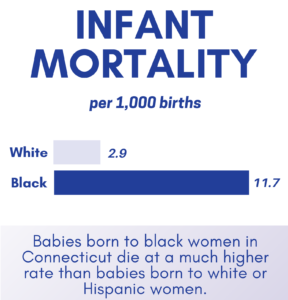 By many measures, Connecticut is one of the nation's healthiest states. Yet a closer look at health data reveals major disparities in health by race and ethnicity. Click here to read our full report about health disparities in CT. 
Undoing centuries of racial inequities won't happen quickly, and it can't be done alone. We're grateful to the many organizations in Connecticut and beyond that are working to build racial equity and ensure an equitable future for all.